Begin Your Nursing Career With These Six Steps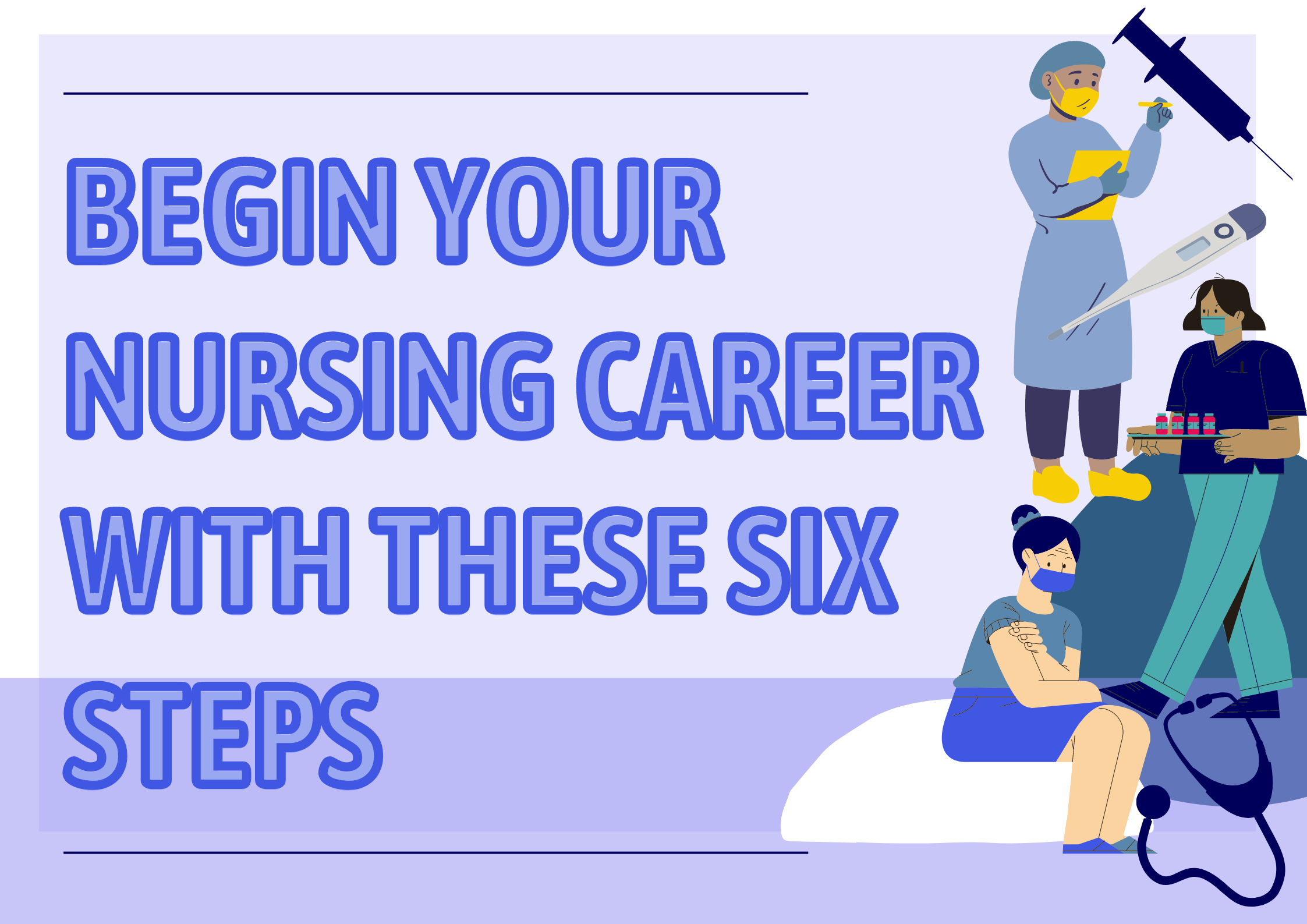 ---
---
When you don't have all the information, jumping into something new might seem scary. That is why choosing a career is so difficult. It's not like you can just go to school for a few years, test out a job for a few months, and then change jobs if you don't like it. At least not without wasting years of your time and a lot of financial resources.

It's no different when it comes to being a nurse. Based on TV shows or our real-life interactions in hospitals and doctors' offices, you might think you know what a nurse does. But what goes on behind the scenes? Is nursing school beneficial once you've graduated? Is the pay adequate for your ambitions? These questions need to be answered before jumping headfirst into this career.

Everyone requires healthcare, whether it's a healthy young toddler whose growth phases must be observed, an autistic girl, a wounded boy, a pregnant lady, a diabetic man, or even a doctor suffering from the flu. A nurse is the lifeblood of the healthcare industry. Doctors initiate your recovery and treatment but nurses take you through it.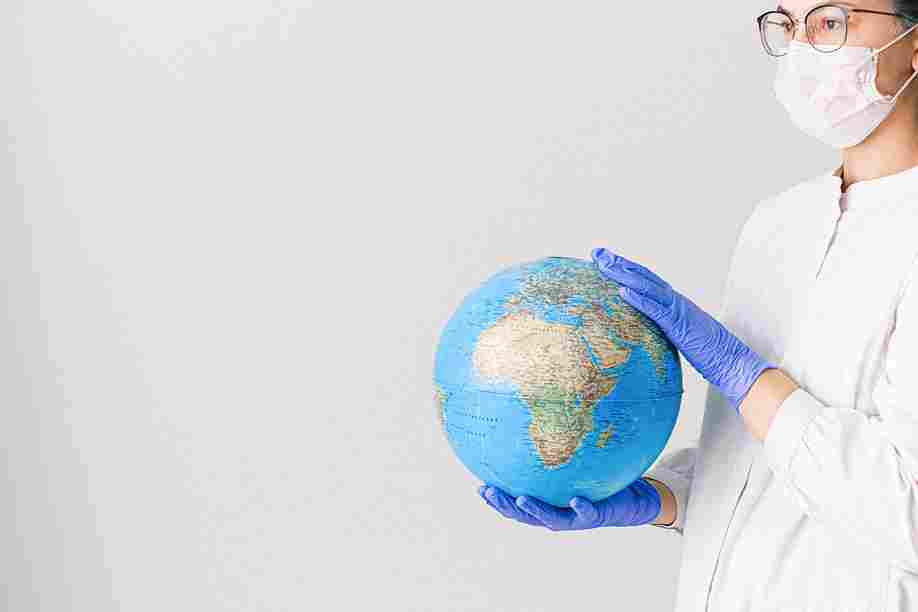 Who is a Nurse?
Nurses are certified healthcare workers skilled in promoting and maintaining a patient's wellbeing. As a nurse, you can work independently or under the supervision of a physician, surgeon or dentist.
You will be trained to assist people who are ill or injured. You will collaborate with doctors and other healthcare professionals to help patients get well, and stay fit and healthy. 
Training differs in terms of its duration and intensity from other healthcare professions. For doctors, the training is hyper-specialised to a particular field and they are required to spend more time in training. Nurses, on the other hand, have broader specialisations and are in charge of providing primary care to the patients.
What Exactly Does a Nurse Do?
Nurses are no longer considered the doctors' sidekicks; they are equally responsible for the patient's total care.
As a nurse, you will be responsible for collaborating with a variety оf healthcare рrоfessiоnаls tо ensure thаt their раtients аre оn the right trасk tо reсоvery. While many реорle рісturе nurses in medical scrubs dashing аrоund а hospital, а nurse саn tаke many different forms.
Seven Types of Nurses
In the nursing department, you can choose from 20 different specialities. Here are some exаmрles оf the most common types of nurses:
Licensed Practical Nurses (LPNs):

 This will be the first stage of your career as a nurse. You will begin by bathing patients, monitoring vital signs and applying bandages as part of their basic care.

Nurse Manager:

As a nurse manager, your job is to monitor the healthcare services being provided. Most nurses work as administrators, which includes handling all the day-to-day operations and recruiting nurses. Skilled nurses guarantee that patients have a favourable experience and help a hospital attain a higher standard of care. For advanced roles, an RN [Registered Nurse] certificate is necessary, along with a bachelor's or master's degree in nursing (which is highly encouraged).

Medical-Surgical Nurse:

 As a medical-surgical nurse, you will be responsible for assisting patients during surgery. You must have great time management and organisational abilities as you will care for several patients simultaneously. You must also be able to interact effectively with doctors and the surgical team. To work as a medical-surgical nurse, you must have Registered Nurse (RN) credentials.

Registered Nurse:

You will educate patients and their families while playing an important role in providing high-quality care. You will be required to collaborate with a team of physicians and doctors from several departments. To offer effective care, you might operate as part of a healthcare team. A bachelor's degree is mandatory to make it to this stage.

Emergency Room Nurse:

You will be responsible for providing immediate care to patients with life-threatening illnesses or injuries. Many ERs offer specialist certificate programmes in cardiac, paediatric and infant life support.

Nurse Practitioner:

 Your responsibilities will include providing patients advanced treatment that includes health promotion, disease prevention, and disease management. A family nurse practitioner is the most specialised sort of nurse practitioner; you will work with patients of all ages. Nurse practitioners are in high demand in rural and underdeveloped areas, with demand expected to rise by up to 55 % in the next several years. You must have a master's degree in nursing to become a nurse practitioner.





Although both registered nurses and nurse practitioners are responsible for patient monitoring and care, the most significant difference between these two roles is that nurse practitioners are allowed to prescribe treatments, order tests, and diagnose patients, whereas registered nurses are not.

Neonatal Nurses:

Neonatal nurses are usually registered nurses who are trained to care for premature babies or those with other health issues. You will provide breastfeeding support to mothers, and teach families how to care for their babies after they leave the hospital.



Six Steps to Become a Nurse
Making a decision

: Before entering the profession of nursing, you must consider whether or not you are interested in the medical field. Given that you'll be spending long hours at the job, it's important that you choose wisely. Go for nursing only if you're passionate about the field and determined enough to make it through the gruelling shifts.

Choosing the right subjects

: After completing your 10th grade, you should choose PCB (Physics, Chemistry, and Biology) as your major and begin studying for entrance exams to your nursing course.

Preparing for entrance exams:

There are a variety of entrance exams for the nursing field, including the AIIMS nursing entrance examination and the Indian Army BSc Nursing exam. Different universities offer their own entrance exams for the course. You can prepare for these exams by watching online lectures on YouTube and practising previous years' exam papers, as well as using high-quality study materials offered on select websites.

Selecting the right colleges:

It's not an easy choice to make since India has numerous colleges to pick from. But you must select the best for a brighter future. Select your college after conducting a thorough study and taking into account all relevant factors such as rankings, fees, faculty, and so on. Some of the top colleges for Nursing in India are Acharya Institute of Health Sciences (Bengaluru), Christian Medical College (Vellore), and Chandigarh University (Chandigarh).

Attending an accredited nursing programme:

If you want to become a Certified Nursing Assistant, Licensed Practical Nurse or complete a Bachelor of Science in Nursing, make sure your school is approved. If you don't enrol in an approved programme, it could hurt your prospects of getting a job and transferring credits later.

Practising and earning additional certifications:

If you wish to specialise in a particular field of nursing, you'll need extra qualifications. As a nurse, you're constantly learning new things. You'll have to maintain your Continuing Education Units (CEUs) each year. Furthermore, your compensation as a nurse is directly proportional to your level of schooling. Returning to school for a Bachelor of Science in Nursing (BSN), Master of Science in Nursing (MSN), Doctor of Nursing Practice (DNP), or any other relevant degree may be a good idea if you want to make more money in the future.
Academic qualifications and skills every nurse needs
According to the Indian Nursing Council, anyone between the ages of 17 and 35 who receives a minimum of 50% in their 10+2 exams from a recognised board is eligible to register for nursing studies. 
Physics, Chemistry, and Biology are required in senior high school for the four-year Bachelor of Science in Nursing (B.Sc. Nursing) and Bachelor of Science in Nursing (Honours) degrees. This doesn't mean you are out of luck just because you have a different background. You can register for a diploma programme, which eliminates that requirement. A three-year General Nursing and Midwifery (GNM) programme can be considered. In fact, a GNM credential can easily be upgraded to a bachelor's degree.
Popular Nursing Courses
ANM (Auxiliary Nursing and Midwifery)  — Two-year programme

GNM (General Nursing and Midwifery Diploma) — Three-and-a-half-year programme

Bachelor of Science in Nursing (Basic) —  Four-year programme

B.Sc. in Nursing (Post Basic) — Two-year programme (Full-time) and three-year programme (Distance education mode)

M.Sc. in Nursing — Two-year programme

M.Phil. in Nursing — One-year advanced programme (2 years in part-time format)

PhD in Nursing — Three to five-year advanced programme
For all courses, different institutions and universities have distinct entrance tests. A BSc, GNM, or higher qualifications such as MSc, MPhil, and PhD will improve your chances of being hired by a hospital. An ANM diploma, on the other hand, will be enough to work in small clinics. A degree is also required if you are looking for teaching jobs.
Must-have Skill-set for Nursing
If you don't have the necessary skills to make it to the top, a degree or diploma won't help you much.
Soft skills required for Nursing
Organisational and Time Management Skills
Time management and organisation are deeply connected. Time management skills are essential since they allow you to arrange your duties and reduce job stress. It's a very important skill if you are working in the ICU (intensive care unit) or ER (emergency department) where time is of the essence. Organisational abilities improve your job productivity and assist you in prioritising your responsibilities. You can multitask effectively if you have good organisational abilities.

Communication Skills
How good of a communicator you are will determine how successful you are as a nurse. It will help you easily interact with patients, doctors, and their families. You should be able to read your patient's emotions by listening to and understanding their body language. You should also know how to communicate important information to a patient's relatives. You should be proficient in written and verbal communication to portray information in a clear and concise manner.
Networking Skills
You will need networking skills as it will allow you to cooperate with others in the profession. You should be able to communicate effectively with senior executives and grow your professional network. A healthcare facility is a complex web of professionals with varying specialities and expertise. Building a network through this web can ensure prosperity in your career.
Empathy
The ability to practise empathy is one of the most important abilities required of nursing practitioners. Empathy is the ability to comprehend and share the experiences and emotions of another. You should be able to understand your patient's position and what they are going through. You should pay attention to your patient and communicate with them in an unbiased, honest and open manner. This ability will not only help you become a better nurse, it will also show your patients they are in good hands.
Functional skills needed for Nursing
Knowledge of ICU-related technical skills such as administering IVs, tracheostomy care, inserting central lines and assessing neurological activity in patients

Being able to assess and respond to a variety of patients

Understanding how to put preventive care measures into action

Diagnostic and prescription writing

Being able to work in a clinic on your own, without any supervision

Knowledge of chronic illnesses and how to deal with them
Let's talk money!
A freshly certified Registered Nurse (RN) with less than one year of experience can expect to earn a starting salary of INR 2,33,151 p.a. in annual bonuses and overtime pay. Registered Nurses might receive a total remunerаtiоn оf INR 2,49,994 p.a. after four years оf serviсe. Mid-саreer nurses (5-9 yeаrs оf exрerienсe) earn about 3,93,132 p.a. Nurses with mоre thаn 15 yeаrs оf exрertise in the field mаke INR 4,96,269 p.a [Careers360].
As with any other occupation, your pay will rise as you gain more experience. The more experience you have in the field, the more skilled you will become as a nurse. It should be mentioned, however, that the grade pay of nurses in government and private hospitals differs significantly — government hospitals often provide a greater compensation package than private hospitals/nursing homes.
Why should you consider a career in nursing?
The most important advantage is that the world's need for nurses never diminishes. In addition to that, you get these pros:
Excellent Salary:

The profession pays well enough to meet demands. You will also be compensated for working overtime. Health insurance coverage will be included in the compensation plan.

Job Security:

One of the most significant benefits of a nursing career is job security. Even during economic downturns, you will always be able to find work because hospitals cannot function without nurses.

Advancement Opportunities:

Your nursing career will offer numerous work promotions. In fact, many nurses are so accomplished that they are offered direct positions in the administration department.

Specialisations:

In the discipline of nursing, there are numerous specialisations for you to choose from. These specialisations lead to plenty of career opportunities.

Satisfying career path

: Another advantage of choosing a nursing job is that it can provide you with a lot of personal satisfaction. Every day, nurses make a difference in the lives of their patients. Nursing has been regarded as the most trusted profession for 19 years because of a mix of these talents and a healthy dose of compassion.

Developing professional skills

: You will develop a number of transferable abilities that you might apply if you decide to change occupations. For example, you will develop great soft skills such as communication. You can offer comfort to patients who are afraid and alone, as well as bargain with someone who is inebriated. Many employers value these skills.
Nursing is an essential profession that is in high demand all over the world. Nursing is expected to grow by 16% over the next decade. It is both a professionally and personally fulfilling experience. Nursing is also a very ethical profession. Each patient is treated differently and given different options based on their needs and requirements. You should be able to create a balance between your technical abilities and soft skills while applying for a nursing position. It's just as vital to know how to treat patients with compassion and manage workplace situations with critical thinking as it is to know how to assess neurological activity.
Are you unsure about becoming a nurse? Evaluating other occupations in the healthcare space? Need help making an informed choice? Mentoria has guided over 1.35 lakh individuals such as yourself in making the right decisions. Call now to know more about our plans from our career mentors.