Careers in Wealth Management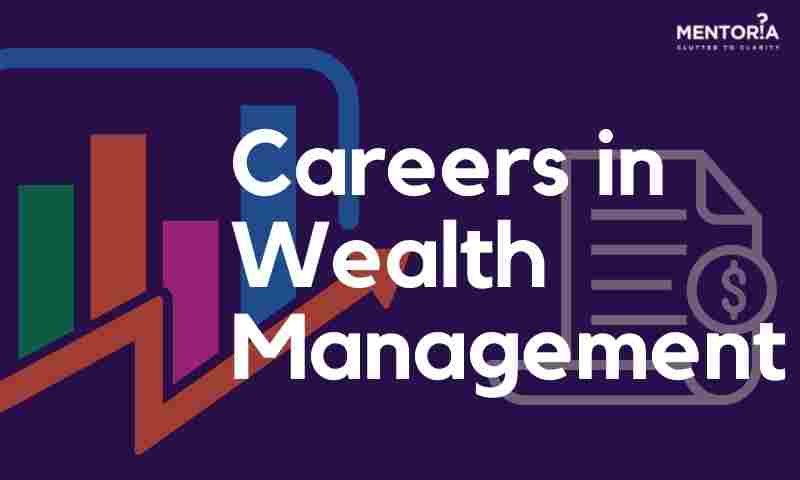 ---
---
We all love being confident, don't we? However, being financially stable gives you a different level of confidence, and at the same time, it has its never-ending advantages! Wealth management not only contributes to your well-being but also helps you be more disciplined. But is it even possible to remain strong financially forever? Well, yes! 
With the right wealth management plan, proper implementation, and wise investments, it is more than possible to keep financial stress at bay. And what if we told you we know the ultimate secret on how to be an expert in this field? Keep reading this blog and explore some magical world of wealth management, the scope of wealth management courses, universities, jobs, and much more!
What is Wealth Management?
Wealth management is an umbrella term used to define a consultative process of professions where the experts develop and design strategies, make blueprints, and deliver numerous services like financial counselling, legal and estate planning, tax and accounting-related advice, and retirement planning to their clients! Thus, extensive understanding and knowledge of the field and on-the-job training are required to strategise and develop flawless financial plans. The easiest way to do it is by pursuing a wealth management course! So we are here to help you take your first steps in the world of wealth management with the help of this blog! But before we dive in, let us try and understand the roles and responsibilities of a wealth manager and what does a wealth manager do?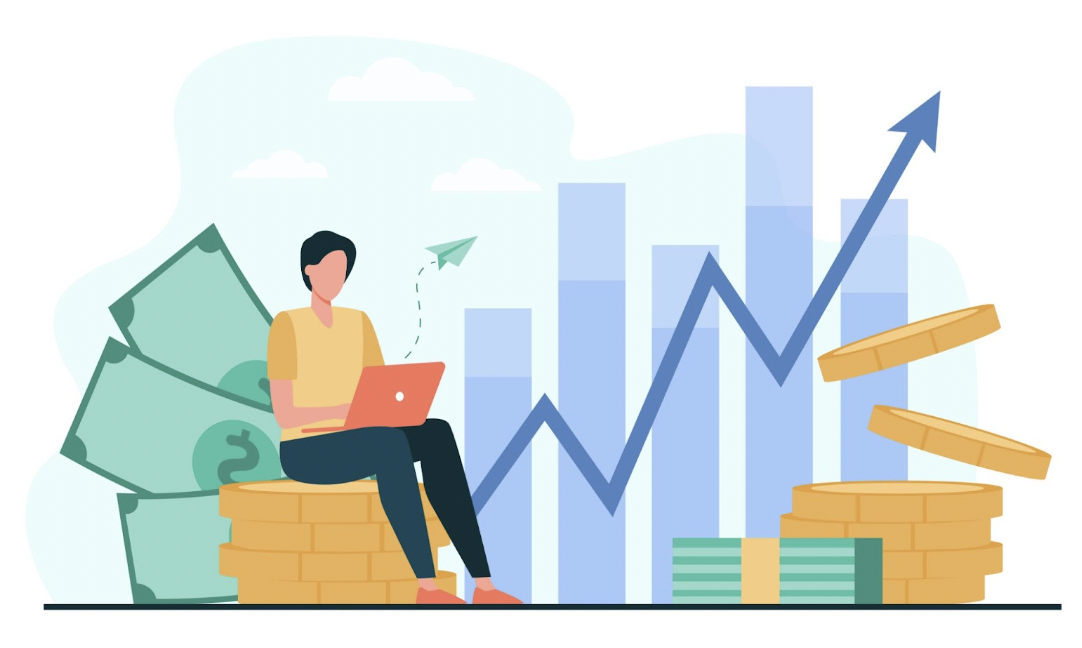 What Does A Wealth Manager Do?
Are you someone who's always up for a challenge no matter what? Then a career in wealth management is just for you! Simple in its fundamental concept but challenging to execute, the wealth management course graduates have to fulfil an array of roles in their given job profiles. Given below are a few of the major responsibilities of a wealth manager:
Evaluate the client's profile, understand their needs, and advise on financial matters accordingly. 

Keep and preserve business transactions' records per the different rules and regulations.

Maintain the existing clientele and develop and grow business relationships.

Make sure that the companies comply with the guidelines and policies of different banks.
What is the Eligibility Criteria?
If you're thinking of how to become a wealth manager and ready to take up the challenge of finance and win, here are a few courses you should apply for and their eligibility criteria! 
These mentioned courses are offered at various levels like UG, PG, PhD
certificate and Diploma. 
Undergraduate level courses: 
These are full-time courses available at colleges and universities only.

The duration of each course is 3-4 years.

Major courses opted for Bachelor's is B.Com. Investment Management, B.Sc. Finance!

Eligibility for Bachelors or undergraduate courses – If you wish to pursue the courses mentioned back, you must clear your 12th in any stream from a recognised board and meet the cutoff marks of your dream university!
Post Graduate level courses:
After graduation, you might want to look for additional specialisation in this subfield.

The duration of each course is 2 years.

Top post-graduate diploma courses in India include Diploma in Investment Management, Post Graduate Diploma in Wealth Management, Diploma in Taxation, PG Diploma in Advance Financial Planning & Wealth Management, etc.

Eligibility for post-graduation courses – You can apply for a master's after graduating from a recognised university with a Bachelor's Degree in Wealth Management/Investment Management with a minimum of 50% in aggregate in any discipline. You must also have obtained a valid score in national/state level entrance exams- CAT/ GMAT/ CMAT/ ATMA/ MAT/ XAT/ IMI test score.
Post Doctorate level courses:
This course is mainly chosen by those who want to be in research and an academically oriented specialisation.

The duration of each course is 2 years.

PhD in Finance and Management, PhD Finance, and PhD Taxation is the most preferred field.
A
career in wealth management
: Job roles and salary prospects
The best thing about pursuing a career in wealth management is that it provides you with a range of career options! However, job roles for wealth managers depend upon the type of organisation in which you choose to work. Here are a few of the job roles available for wealth managers listed below: 
The national average salary is ₹39L /yr.
Product managers generally manage the product line budgets and make significant financial decisions. They report on their performance to the product director of the association. They can also design and create training materials, sales strategies, and effective product plans to improve overall sales. In addition, they collaborate with other departments in their association to achieve shared company objectives.
The national average salary is ₹4,82,500 /yr.
Relationship managers are responsible for acquiring commercial banking clients and strengthening relationships with their existing clients. 
The national average salary is ₹12L /yr.
A portfolio Manager is a financial professional who is accountable for investing money. They also manage the products like mutual funds. The portfolio manager must know about handling assets management and investment. 
The national average salary is ₹5,06,957 /yr.
Equity analysts handle both the upside and the down price targets with the portfolio manager. In addition, equity analysts work on technical analysis, short interests, volume trends, liquidity analysis, and so forth!  
Practice as an Independent Financial Advisor:
The national average salary is ₹4,21,797 /yr.
Financial advisors work with individual or organisational clients to assess their financial needs or help, such as choosing investments, setting both short-term as well as long term goals and so forth. 
Scope of Wealth Management: Top Recruiters 
Now that you know what you want to pursue, details on the course and even job prospects, it is time to know about the top recruiters where you can imagine yourself working some day! 
Some of the top recruiters for candidates having obtained wealth management degree/certification are mentioned below: 
Mercer LLC 

HSBC Electronic Data Processing India Pvt. Ltd. 

Reliance ADAG 

Barclays Bank PLC 

Bajaj Capital Ltd. 

Bank of America Corporation 

Envestnet 

UBS 

ICICI Securities Limited 

Kotak Mahindra Bank 
Hopefully, this blog has shed some light on the world of wealth management courses. And if you've made up your mind and want to pursue your dream course but are unsure how to get started, fear not! We have the best experts at Mentoria to give you wings to your dreams! The counsellors will help you kick-start your career in this field by selecting the right college to complete the admission formalities. So what are you waiting for? Contact us today!