Who Is A Radio Jockey?
Radio jockeying is an incredibly interesting career. As a Radio Jockey (RJ), you are not just an invisible entertainer. You can also use this opportunity to change people's lives. An RJ needs to have the exceptional ability to connect with their audience using nothing but their voice. Your role is to entertain listeners with your incredible conversational skills and captivating sense of humour. You will also have the chance to use the mass reach of radio as a medium to bring about social change at an individual as well as larger level.
You will also dabble in multiple things, including conducting contests, interviewing guests and helping set the playlist of songs to be played when you're on air. You might also get a chance to share news updates with social impact and other human interest stories. You could even give out quick weather and traffic updates, and promote brands. Simply put, your job is to keep your listeners engaged with the perfect balance between information and entertainment.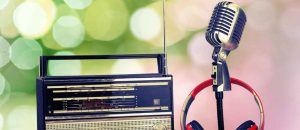 Roles & Responsibilities
Preparing scripts for radio shows. Every word you say on-air needs to be timed perfectly for songs, ad breaks, etc, so it will have to be scripted and rehearsed in advance to avoid mistakes. This includes factoring in interviews, listener phone calls, promotional content and more!
Strategically organising music for broadcasting. Along with the script, you will also be playing different songs and tunes that complement the theme of your programme and cater to the likes/dislikes of your audience. This means finding out which music your radio station has the rights for, and organising them into playlists based on your script for the day.You will usually work with the producer of your show for this task.
Interviewing celebrities and other guests. Actors and actresses might come to your show to promote their films. Your audience will need to 'hear' you meeting new and interesting people, and listen to the conversations you have with them.
Developing programme schedules. Listeners will need to listen to programmes based on the latest trends and themes, so you will have to keep up with what's happening around the world and share relevant tidbits with your audience.
Keeping the audience updated with news, traffic, weather reports, sports and other latest information. Many people listen to the radio while driving/travelling, so you will become their sole source for all relevant information they might need during their journey.
Mapping out promotional contests. This activity is usually carried out with brands. You will have to come up with interesting contests for your listeners to win goodies that are sponsored by the brand/s.
Being well-versed with audio technology and sound equipment. Most your work happens in a studio, and knowing how to work with technology will help you have a successful show on-air.
Take the Mentoria career assessment test, to find out how well-suited you are as a Radio Jockey.
What Skills Will I Need To Have To Do This Job Well?
An RJ requires certain traits that come with experience and practice, not by passing an exam with good grades. Here are some of the skills you will need to develop:
CLARITY OF VOICE
As an RJ, your listeners don't get to see you and vice versa. So, the only medium you have to connect with them is your voice! Your voice needs to be crisp, your message precise and the tone, entertaining. Your voice modulation, tone and delivery style will have a huge impact on your success.
COMMUNICATION SKILLS
Without communication skills, your precious voice wouldn't take you very far. Practice talking to yourself, watch inspiring videos of leaders giving speeches, learn and grow your communication skills.
CONFIDENCE
Confidence is probably the most vital quality an RJ should have. Nobody likes listening to dull speakers. You should know how to deliver enthusiasm combined with confidence through your voice. Your confidence also helps determine how successful you'll become as an RJ. Believe in yourself and be confident that you will nail it.
PRESENCE OF MIND
For an RJ, multitasking is an everyday job. You'll be equipped with work at all times. Thus, when you're on air, you need to make sure you're focused. You cannot let distractions divert your mood. In fact, you will need the presence of mind to handle any sudden mishaps that may occur when you're on air.
INTEREST IN MUSIC
Take out the music element from radio jockeying and the whole arena will come crashing down. As an RJ, you need to be a music enthusiast. Music plays a huge role in keeping listeners engaged and entertained. You will need good taste in music to make sure your listeners get to hear good music.
GENERAL KNOWLEDGE
It's the job of an RJ to stay updated on all important ongoing matters, both nationally and internationally. You must engage with all your listeners and never let the conversation get boring. Knowing about recent events in sports, weather, politics, and more will help you achieve this.
HUMOR AND WIT
Humor is a magical element. You can instantly strike the right chords with your listeners if you have the ability to comment and communicate with wit. You'll leave an amazing impression amongst your listeners when you flatter them with humour.
What Will My Workplace Look Like?
This is the best part. Your work life is going to be absolutely terrific!
You'll be spending most of your time at the radio station. Occasionally, you may also work outside it. Radio channels play a huge role in the media industry – you'll keep running into celebrities and renowned personalities.
As an RJ, your working hours will be extremely unpredictable. You may have to go to work as early as 5 am, or work all night, depending on the nature of your show. A strong passion for your work is the key to make it big in this field.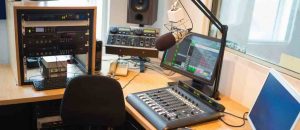 What Is My Scope For Career Growth As A Radio Jockey?
At the beginning of your career, the nature of your work may be challenging, but once you get into the flow of things, you can reach for the stars! You could begin as an intern who helps run the show and go on to become the star RJ of an FM Channel.
Your voice is your biggest asset as an RJ. It will help you land alternate jobs such as voiceovers for ads, TV commercials, documentaries, and more. Extremely talented and hard-working RJs also go on to become TV anchors or hosts for shows and contests.
The radio industry is growing due to the large number of radio stations that have been recently added to the list of existing ones. There are lots of opportunities for talented RJs; all you have to do is bring your best talent to the table!
Thinking of a career as a Radio Jockey? Take the Mentoria assessment test & talk to our career counsellors to get personalized step-by-step guidance for your future career path.
How Much Will I Get Paid?
The exact number will depend on where you're working, your education, skill set and internship experience.
As a fresher, you can earn a stipend of INR 90,000 to INR 1,80,000 per annum. As you gain more experience, your income can shoot up to the range of INR 3,00,000 to INR 9,00,000.
Apart from what you earn full time at a radio station, you can also get your hands on independent gigs like hosting corporate shows and other social programmes. If you're famous, you can even charge them on an hourly basis.
Okay, I'm sold. This is amazing
4-Step Career Roadmap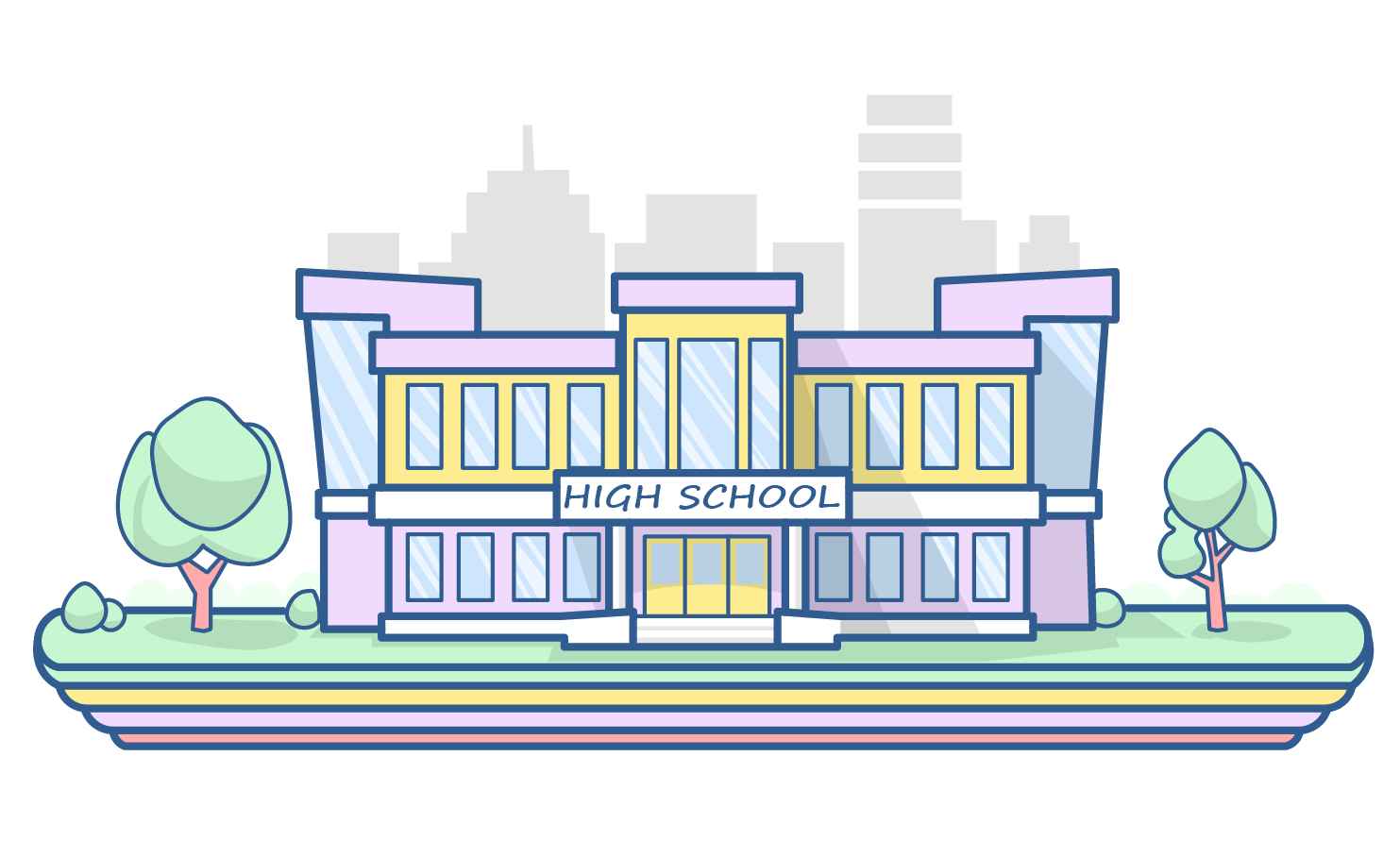 STEP 1: Class XI-XII/Junior College
A minimum education qualification of 10+2 is required to enrol yourself in a radio jockey course. Choosing the arts stream will be beneficial for you.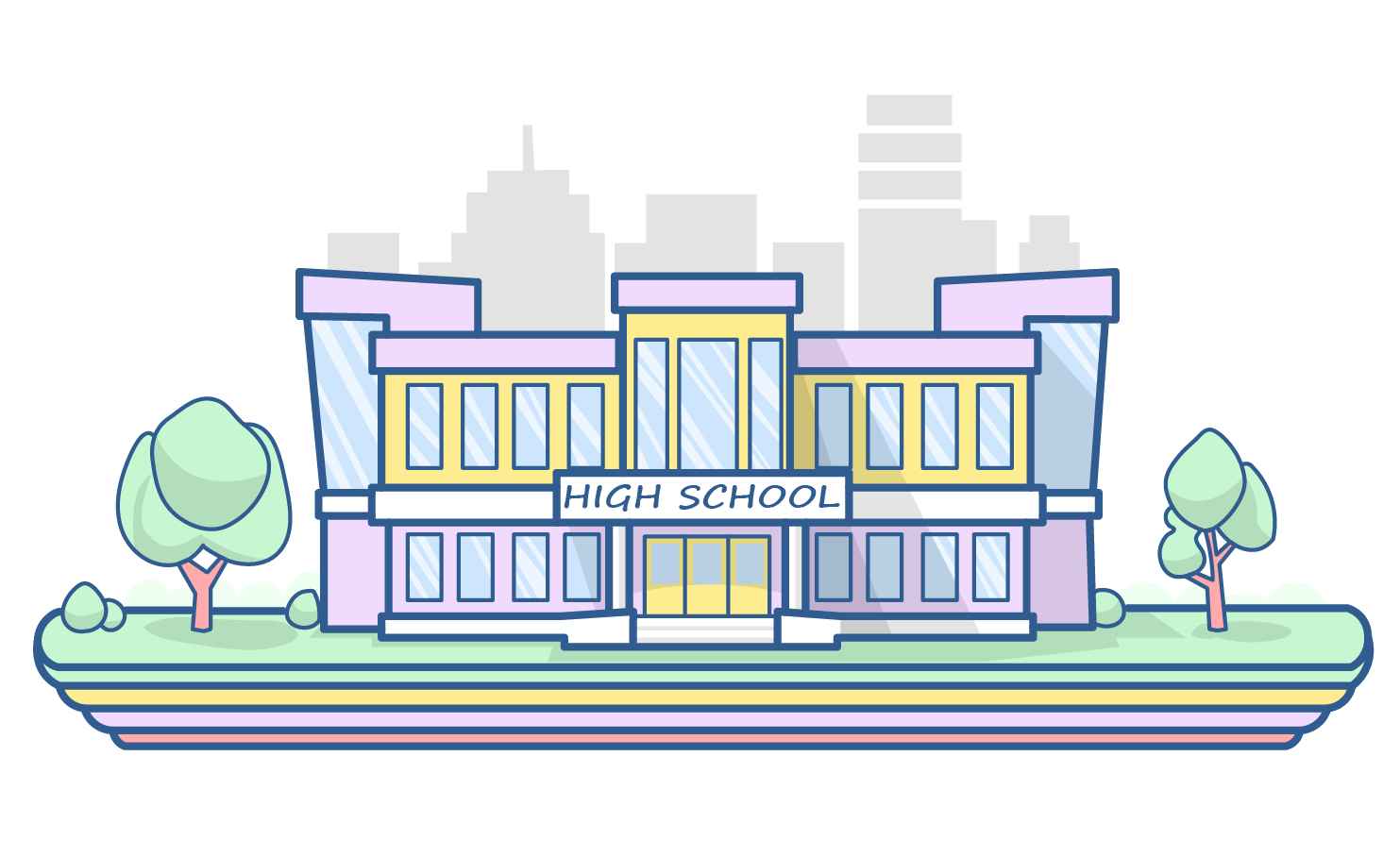 STEP 2: Enroll For Radio Jockey Programmes/Courses
You can enrol for one of many programmes to gain an edge and start your career as an RJ. You could pursue a one-year Diploma in Radio Programming and Broadcasting Management (DRBM). You could also pursue a one-year certificate course in Radio Jockeying (CRJ) or a one-year Diploma in Radio Jockeying (DRJ) The eligibility criteria for all of these is passing your high school/junior college exams.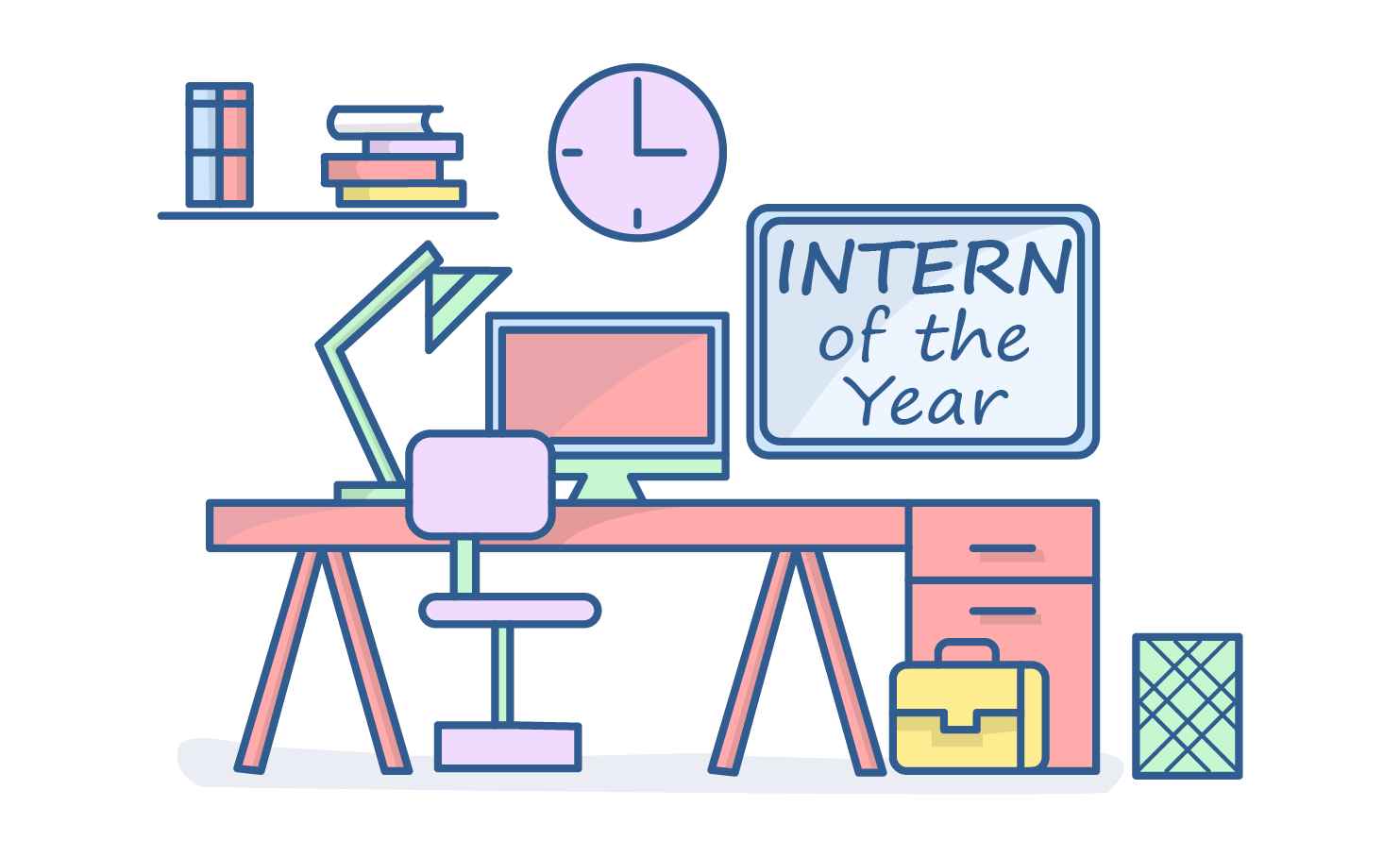 STEP 3: Internship
After completing one of these courses, you can land an internship role with a radio station. While internships roles may not pay the same as a full-time role, they provide enormous space for learning. As an intern, you can expect an approximate monthly income between INR 4,000 and INR 10,000. You'll understand what goes on behind the scenes of a radio station. As an intern, considering how quickly you learn things, you may also be provided with an opportunity to go live on the radio station from a campus. Here, you can gain a sharp edge over conducting a show, broadcasting rules and ethics.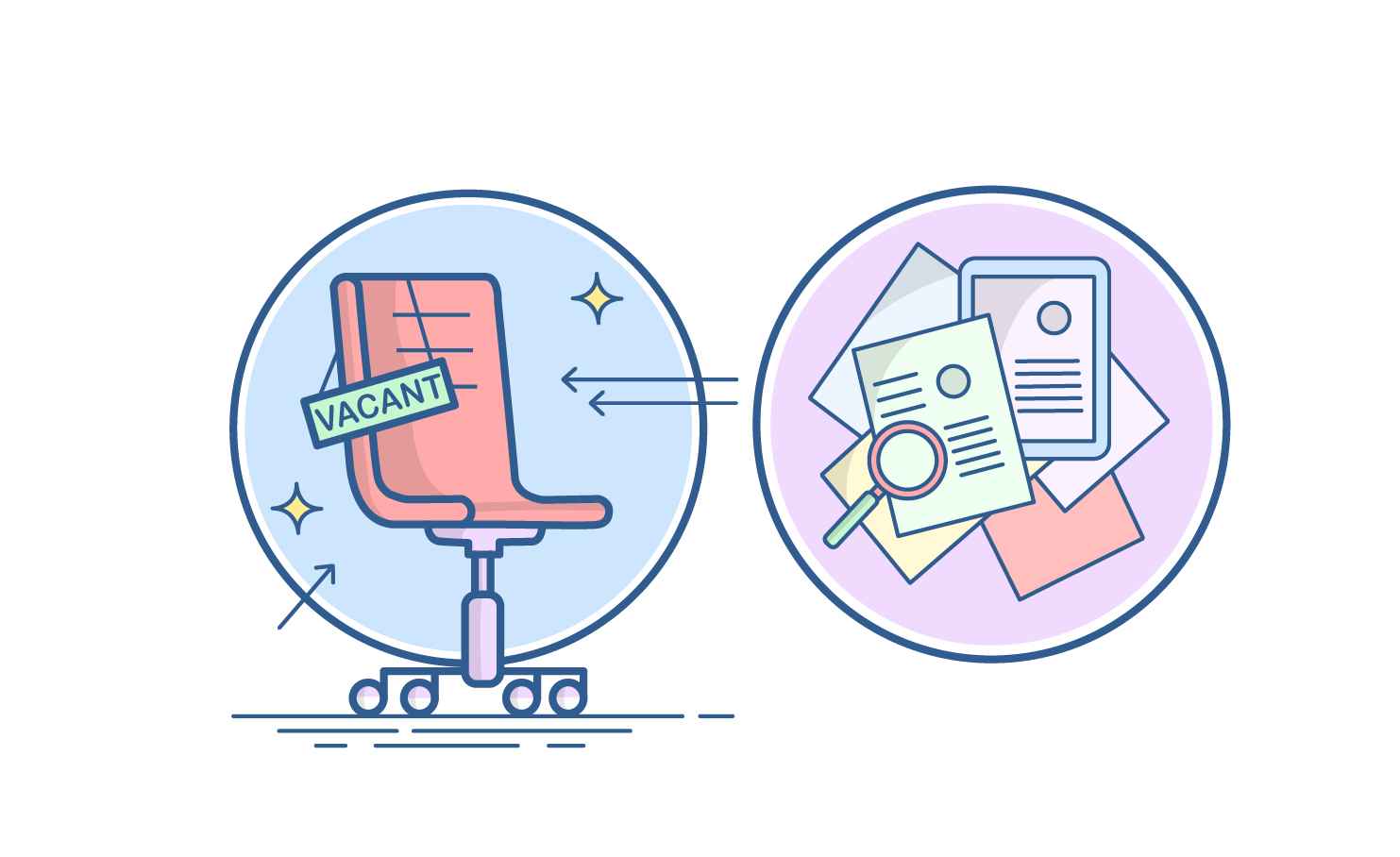 STEP 4: Land a Job
Once you get comfortable as an intern, you can land a full-time job with radio stations. In this job, experience is all that matters. Completing a radio jockey course and starting out small will eventually lead you to become a successful RJ.
Congratulations! You're now a radio jockey!
Sign‌ ‌Up‌ ‌for‌ ‌Mentoria‌ ‌-‌ ‌India's‌ ‌Most‌ ‌Reliable‌ ‌Career‌ ‌Discovery‌ ‌Platform‌ ‌
Mentoria‌ ‌promises‌ ‌to‌ ‌handhold‌ ‌you‌ ‌during ‌your‌ ‌career‌ ‌discovery‌ ‌journey‌ ‌-‌ ‌from‌ ‌the‌ ‌time‌ ‌you‌ ‌sign‌ ‌up‌ ‌until‌ ‌you‌ ‌get‌ ‌into‌ ‌a‌ ‌career‌ ‌you‌ ‌love.‌ ‌