Who is an Airport Manager?
Airport managers manage the daily activities and operations at airports, which could include compliance with legal and safety measures, timeliness and general order in the airport. They are the point of contact for all other airport administrators, airline officials as well as the public.
As an airport manager, you will be required to ensure all passengers, pilots, regulatory agencies and staff are safe by supervising terminal activities. Among other things, you will also be responsible for coordinating the smooth operations of the airport.
Let's take a look at what the career of an airport manager looks like.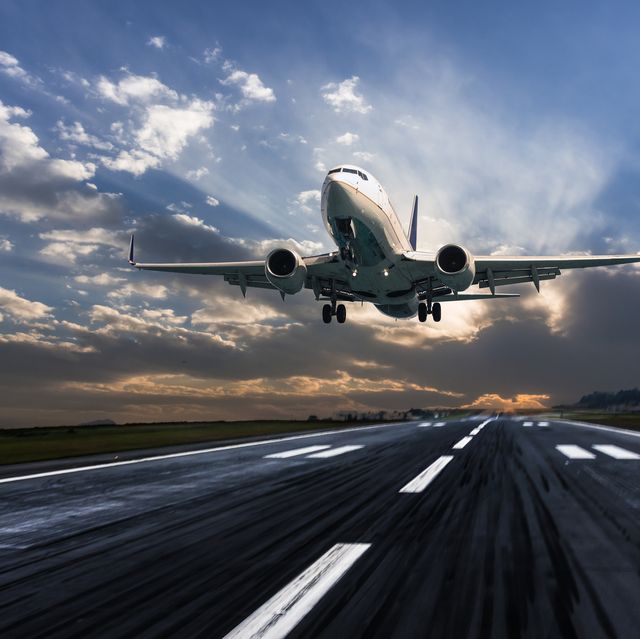 Roles & Responsibilities
Directing the regular operations of the airport. Through the supervision of the various airport staff and departments, the airport manager keeps an overall tab on the proceedings within the airport.
Developing airport policies and procedures. The airport manager recommends, develops, and implements process documents that define the way operations are carried out at the airport.
Although airport authorities would have stabilised process documents, the inputs of the airport manager help them to remain valid and relevant in changing times.
Budgeting and monitoring expenditures. The airport manager has to direct the accounting staff in preparation of budget and monitor expenditures to ensure proper and efficient management of funds earmarked for the running of the airport.
Inspecting airport facilities and reviewing long-term needs. Airport managers have to regularly inspect reports of airport facilities and determine the long-term development needs of the airport. They have to consider requirements to meet projected increases in traffic volume with improved efficiency.
Representing the airport before external bodies. The airport manager has to represent the airport before civic and community groups as well as government agencies. This may be for a variety of reasons ranging from legal to marketing, operations to compliance-related matters.
Ensuring that safety measures are robust and being followed. The airport manager has to ensure that the procedures and rules of the airport are designed in a way to maximise safety considerations. They also have to see that proper and adequate training is provided to personnel for carrying out emergency procedures.
Handling emergency situations. The airport manager should be ever ready to handle emergency situations like a natural calamity, terrorist attacks etc.
Crisis management might involve facilitating safety and security measures, addressing media, negotiating with stakeholders, etc.
Take the Mentoria career assessment test, to find out how well-suited you are as an Airport Manager.
What Skills Will I Need To Have To Do This Job Well?
As exciting as this sounds, there are some things you'll need to learn to do the job right:
COMMUNICATION SKILLS
Airport managers have to deal with a lot of people on a daily basis. They interact with passengers, vendors, staff, airline employees, government authorities, and more. Therefore the skill of listening, writing and speaking effectively is crucial for them.
ORGANISATIONAL SKILLS
The airport manager needs to be a multitasker in the true sense of the word. Throughout their work day, airport managers have to perform multiple tasks, and they'd be lost if they don't have great organisational skills. They need to be able to plan in advance and also execute their well-compartmentalised tasks.
FLEXIBILITY
An airport is a place of constant activity! Airport managers have to thrive in this chaos. They need to switch between various activities and/or supervise many of them at the same time.
Therefore, flexibility is very important as they need to prioritise tasks and accordingly adjust schedules to suit requirements and commitments.
PROBLEM-SOLVING SKILLS
The airport manager may encounter unexpected issues at work that require the ability of control and the necessity to deal with them quickly and efficiently. The airport manager has to cope with the problem, collect information, analyse the situation, suggest solutions and solve them within a reasonable time.
TEAMWORK
An airport manager needs to work with many departments and personnel and therefore team spirit becomes important to ensure the smooth functioning of the airport.
Besides working in an individual capacity, as an airport manager, you will have to work in a group to make sure the tasks are completed as per requirement and on time.
MANAGERIAL SKILLS
The role of an airport manager requires great managerial skills. You need to make quick decisions, handle multiple teams with tact and think on your feet.
What Will My Workplace Look Like?
Working conditions for airport managers vary greatly depending upon the size of the airport. In a large airport, they work in an office usually located in the terminal building.
They have assistant managers who help in delegating duties and also participate in short/long-range planning in some areas.
Office hours are regular, as per shifts, except in times of emergencies. Travel may be required to negotiate leases with airline tenants or to interact with government officials. It is a full-time responsibility with an overall mixture of desk and field duties.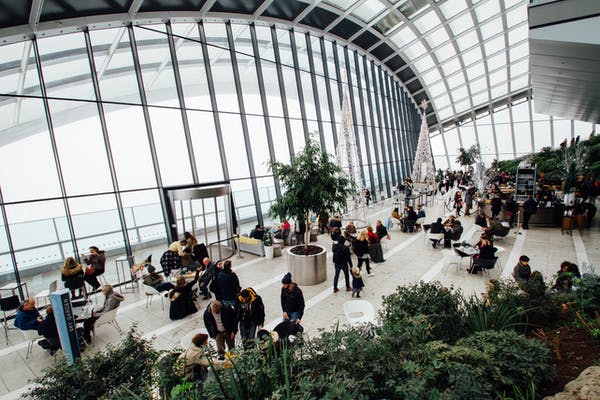 What Is My Scope For Career Growth As Airport Manager?
Today, larger airports are further expanding and smaller airports are being upgraded to lighten general aviation load traffic from congested airports. The introduction of low-cost airlines is also playing a role in creating opportunities in the industry. This has had a positive effect on careers in aviation, like the role of an airport manager.
As an airport manager, you would be expected to begin your career as an assistant manager or in one of the various ground staff positions. You will then be working your way up from there.
How Much Will I Get Paid?
The exact number will depend on several factors like your experience, expertise and the location you are based in, but we can give you a general idea.
As a fresher, you could earn around INR 7,00,000 per year. With sufficient experience, you could make up to around INR 30,00,000 per annum.
Thinking of a career as an Airport Manager? Take the Mentoria assessment test & talk to our career counsellors to get personalized step-by-step guidance for your future career path. 
Okay, I'm sold. This is amazing!
5-Step Career Roadmap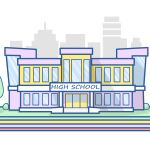 STEP 1: Class XI-XII/Junior College
There are two ways you can go about becoming an airport manager. If you intend to work with the Airports Authority of India (AAI), you need to have academic qualifications in engineering or business management.
Based on what you're interested in pursuing, you can pick your XI-XII stream.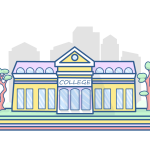 STEP 2: Graduate Degree
You can choose between working with a private entity like the GMR or GVK groups, which handle a couple of India's major airports, or with AAI. Your academic path will be set accordingly.
If you're looking to work with a private company, you need to have an MBA in Operations and Management. Thus, pursuing a relevant graduate course (like a B.B.A. or B.M.S.) would make sense here.
If you intend to work with AAI, you need to be an engineering or general business management graduate as mentioned before. In fact, there are several private and public institutes that offer a B.B.A. in Airport Management in India. These include the National College of Aviation, Chennai, Aimfill International Instute, Delhi and Flying Goose Aviation Academy, Kochi.
STEP 3: Entrance Exams
If you want to work with the AAI, you need to clear their entrance exam after graduation to qualify for a job. The AAI conducts different exams for different roles, so you need to keep an eye for the suitable exam for you, and its details on the AAI website.
To be eligible for this exam, you need to have scored at least 60% in your engineering or general business/business administration graduation exam. If not, you also need to have a postgraduate degree to be able to appear for this exam.
STEP 4: Master's Degree
As mentioned earlier, you need to have a postgraduate degree like an MBA in Operations and Management to apply for roles with private companies managing some of India's top airports.
The AAI entrance exam doesn't require a postgraduater degree unless your graduation scores aren't up to the mark.
EIther way, to make your profile stronger and gain additional expertise, you can always pursue a master's degree from a recognised university.. You can specialise in engineering, business administration or aviation management.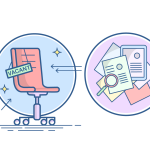 STEP 5: Land a Job
Once you have completed all the academic requirements, you will be ready to become an airport manager. Work experience in business management will be an added advantage in getting a job as an airport manager.
Congratulations, you are now officially an Airport Manager!
Sign Up for Mentoria – India's Most Reliable Career Discovery Platform
Mentoria promises to handhold you during your career discovery journey – from the time you sign up until you get into a career you love.