Who Is A Basketball Player?
Basketball players are sportsperson who play the team sport of basketball, where two teams compete in a match to outscore each other. As a Basketball player, you will be participating in a basketball match as a part of the five-member team and contribute to the success of the team in the match. You may be a specialist in defensive or attacking positions, and thus may be involved in specific activities like attacking opposition basket, shooting long range throws or defending opposition's run to your basket. You will aim to score more points than your opponent and minimise their scoring.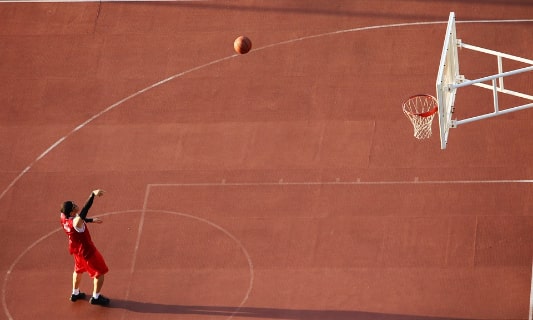 Roles & Responsibilities
Training regularly. As a basketball player, you will have to train regularly and push yourself to your maximum capacity. You should be able to leap beyond the height of the hoop to ensure that you score or defend successfully. For example, you will train mostly with your teammates and trainer to improve your playing skills, depending on your playing positions. Your trainer will give you strict training regimens to follow in order to improve your performance.
Familiarising with the latest rules and regulations. As a basketball player, you should be familiar with the Federation Internationale de Basketball (FIBA) guidelines and rules. The governing body can and does change to the rules from time to time and expects the players to be updated and aware of the same. For instance, the rules of FIBA have points of difference with the NBA, which governs the USA basketball league.
Ensuring team performance. As a basketball player, it is your duty to ensure that your team wins. You will be involved in making shots, setting screens, and doing rebounds for your team when you are playing. For example, when you are in the middle of the match, it is your duty to do what is required for your team to win. In order to do so, you may have to forgo personal glory and put the team's interest in the forefront.
Maintaining membership with governing body. As a professional basketball player, you will have to be affiliated to your nation's governing body and/or the body which governs your team. For example, you may be playing in the USA's famous basketball league and have to be affiliated to the NBA for the same.
Ensuring drug compliance. As a law-abiding sportsperson, you will have to be aware of and comply with the rules and regulations of the global anti-doping agency, WADA. Your governing body and WADA would expect you to be aware of these rules. For example, if you are taking medicines, you should disclose the therapeutic requirement behind it beforehand to the agencies as you cannot escape later on the grounds of ignorance.
Take the Mentoria career assessment test, to find out how well-suited you are as a Basketball Player.
What Skills Will I Need To Have To Do This Job Well?
As exciting as this sounds, there are some things you'll need to learn to do the job right:
PLAYING SKILLS
Basketball is much more than running around with the ball and throwing it through the opposition's basket. You have to have the accuracy to successfully get the long throws right and the dribbling skills to bamboozle the opponent. You should know when and where to pass and be in a position to receive passes.
PHYSICAL FITNESS AND STAMINA
Basketball requires a lot of speed and energy. You will be running almost continuously throughout the match which will require both fitness and stamina. You will also develop to enhance your stamina by pacing your physical exertions during the match, by slowing down and suddenly bursting into speed as per the flow of the game.
AGILITY
An attribute typical of basketball is agility. You have to swerve past opponents and use your limbs extensively to leap and score or defend. This requires an agile body which is flexible enough to perform at the highest level. The leaps of professional basketball players are considered as a yardstick of human agility.
MENTAL STRENGTH
Basketball is as much as a physical sport as it is mental. Your mind should be capable of withstanding the immense pressure of playing in crucial must-win matches. You cannot afford to underperform due to the nervousness of fighting a high stake battle or due to the viewer's attention. In popular leagues like NBA, millions of people tune in to watch the match and nothing less than 100% is expected of players.
ANALYTICAL MIND
A technically good basketball player can read the game very well. You have to understand your team's strategies to carry them out successfully. Besides, you will also have to see through your opposition's game plan. Their positioning and utilisation of players are basic clues, analysis of which will give you an idea of how they are planning to counter your team.
What Will My Workplace Look Like?
Basketball players train with team trainers and other training staff, who treat their injuries and also provide restorative therapy, including massage and ice baths. Thus a major part of your work would be to train and recuperate from injuries and fatigue. You will face immense mental challenge, nervousness, anxiety and pressure of performing due to the attention the game generates at its highest level, which may include disapproval and criticism from fans and the media. You may have to travel to participate in matches and may have to play at night and on weekends to maximise viewership. You will have a limited playing life at a competitive level, as players tend to retire before they hit 40 years.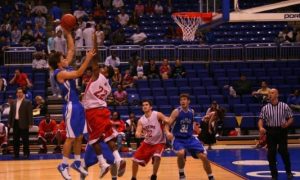 What Is My Scope For Career Growth As A Basketball Player?
In countries like the USA, basketball has a very streamlined hierarchy of leagues and talent spotting, so the career growth of the player continues as long as he/she continues to excel in the sport. In India, tournaments are held at various age group levels and achievements and participation at a younger level help your chances in the senior levels. Besides, the NBA looks out for Indian talents and has built over 100 courts across the country, thus ensuring a bright prospect for anyone who shows promise. Apart from the pride of representing India, your basketball skills can land you in advanced leagues like Japan or Spain, which leads to monetary benefits as well as recognition.
Thinking of a career as a Basketball Player? Take the Mentoria assessment test & talk to our career counsellors to get personalized step-by-step guidance for your future career path. 
How Much Will I Get Paid?
The exact number will depend on your skills and on the success you had as a Basketball player as well as the league that you are plying your trade in. But we can give you a general idea.
Basketball doesn't have the mass support in India that it enjoys in the USA or a few other countries. The net worth of Satnam Singh Bhamara, the first Indian to be selected for NBA is valued at 5 million USD. On the other hand, the Indian women's team was awarded 15 lakhs by the Basketball Federation of India for an undefeated streak in FIBA Asia Cup 2017.
Okay, I'm sold. This is amazing
1-Step Career Roadmap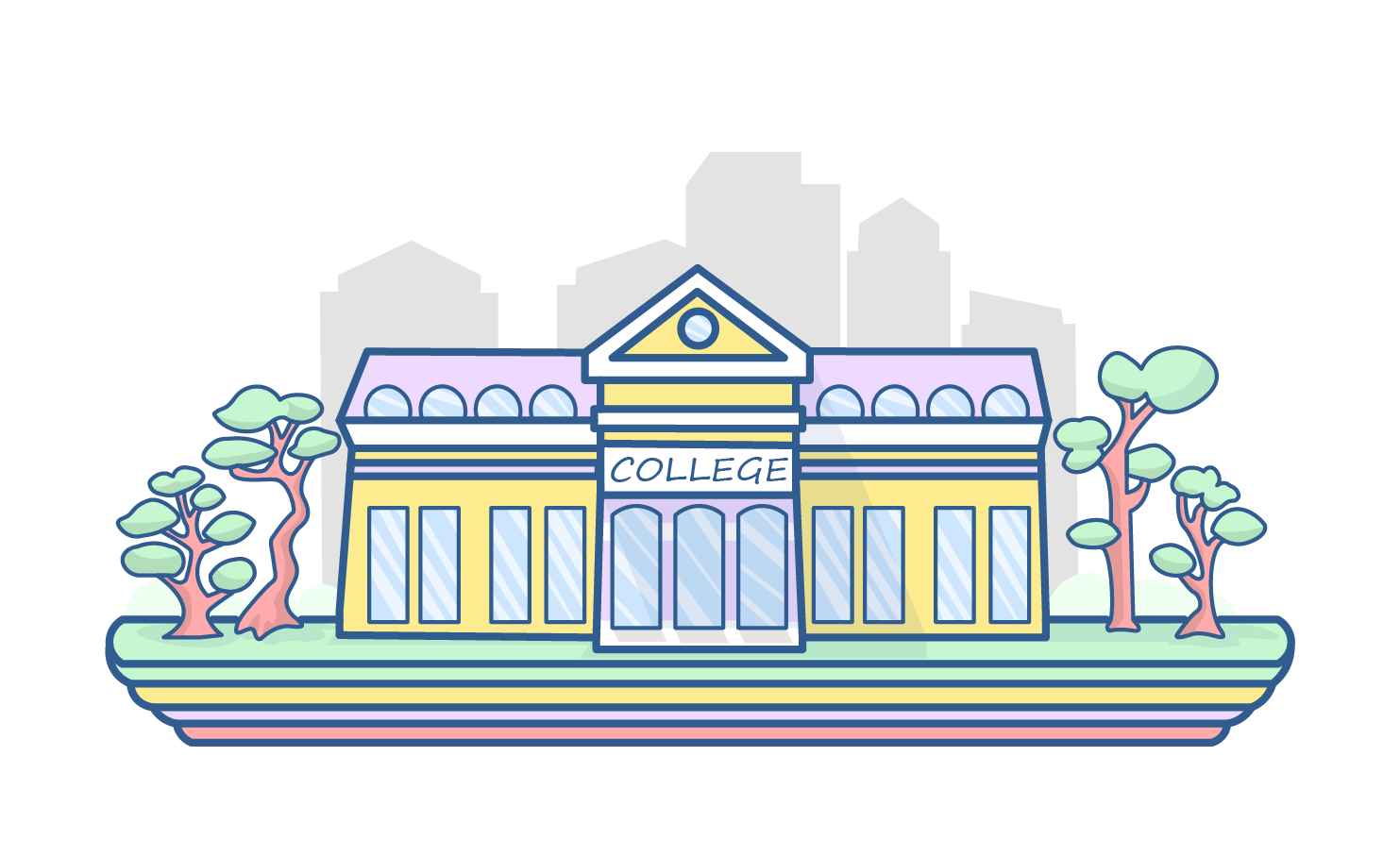 STEP 1: 10+2/Junior College Degree/Graduation
There is no specific junior level requirement to be a basketball player. There are a lot of intermediaries involved in this game, so it would be wise to have some sort of education and basic academic knowledge to avoid being misguided. At the same time, you shouldn't pursue a course whose curriculum gets in the way of your training and sporting preparation. A simpler study curriculum to accommodate your presumably hectic training regime would be more helpful to achieve your goal.
With sufficient training and competitive experience, you can compete at higher levels.
Congratulations, you are now officially a Basketball player!
Sign‌ ‌Up‌ ‌for‌ ‌Mentoria‌ ‌-‌ ‌India's‌ ‌Most‌ ‌Reliable‌ ‌Career‌ ‌Discovery‌ ‌Platform‌ ‌
Mentoria‌ ‌promises‌ ‌to‌ ‌handhold‌ ‌you‌ ‌during ‌your‌ ‌career‌ ‌discovery‌ ‌journey‌ ‌-‌ ‌from‌ ‌the‌ ‌time‌ ‌you‌ ‌sign‌ ‌up‌ ‌until‌ ‌you‌ ‌get‌ ‌into‌ ‌a‌ ‌career‌ ‌you‌ ‌love.‌ ‌