Who Is A Chemical Engineer?
Chemical engineering is about creating useful products out of raw materials. It uses theoretical science to put natural and artificial resources to practical use. Every man-made thing you use has its roots in chemical engineering.
As a chemical engineer, you may work on any area of this elaborate process of creation. You may contribute at the research and development, assembling or testing stage. You could design, manufacture or operate different machinery. You could also work on the development of new or modified substances.
For example, you may have heard of bulletproof jackets right? How do you think they came about? Bulletproof jackets are usually made of Kevlar, an artificially created cloth material. This material isn't made from the yarn of a cotton plant or silk from a silkworm's cocoon. It is in fact, created in a lab using chemicals.
Isn't it amazing how much research goes into the creation of a jacket that can save lives? Chemical engineering plays a great role in many such areas. It is at the root of a lot of science branches like technology, biology, telecommunication, etc. This is simply because each of these makes use of materials and chemicals.
Chemical engineers work towards making optimum use of resources. Their work contributes towards improving health and safety standards, conserving the environment, and more. They are also called universal engineers. This is because they have in-depth knowledge of a variety of areas. It includes maths, physics, chemistry and biology, among other subjects.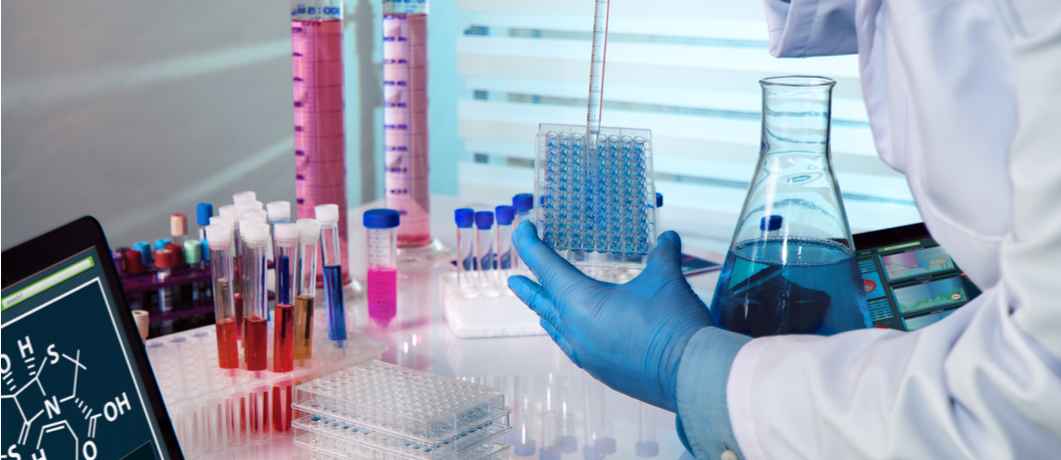 Roles & Responsibilities
Carrying out research and development for improving manufacturing processes. For instance, you might help develop a process to use safer chemicals in cosmetics.
Designing and planning the layouts and structures of different equipment. Chemical engineers work on a variety of such equipment and machinery.
Using different chemical methods for different processes. As a chemical engineer, you might work on generating electrical currents. You might also work on separating components of liquids and gasses.
Working in different sectors like energy, food, electronics, paper, clothing, etc. You have to understand different production processes and their effects on the organisation and its consumers.
Developing safety procedures for people handling hazardous chemicals. This is one of the most important things chemical engineers have to work on.
Testing and monitoring performances of the materials and machinery. You might have to test these materials and equipment till there are no errors to rectify. You also have to make sure that safety regulations are being met.
Troubleshooting problems with all the processes to check compliance and other issues. You have to go through the processes and figure out wherever efficiency could be increased.
Estimating production and other costs. Chemical engineers help the management understand the actual costs and efforts at the production level.
Specialising in particular processes like oxidation or polymerisation. Oxidation is the reaction of oxygen with certain chemicals to create new chemicals. Polymerisation is the creation of artificial materials like plastics.
Take the Mentoria career assessment, to find out how well-suited you are as a Chemical Engineer.
What Skills Will I Need To Have To Do This Job Well?
As exciting as this sounds, there are some things you'll need to learn to do the job right:
TECHNICAL SKILLS:
Apart from the required qualifications, you also need some technical skills to be a chemical engineer. You will need a strong base in subjects like chemistry, physics, mathematics and biology. Expertise in handling different chemicals and equipment is crucial. You have to be good at making the best of technology to assist you in your work. You need to have a passion for what you do. If you do, you will love this job.
ANALYTICAL SKILLS
As a chemical engineer, you need great analytical skills. You have to conduct research and analyse the data in detail to arrive at results. You also need to analyse problems and errors in the processes or machinery before you can solve them.
CREATIVITY
Chemical engineers essentially keep looking for newer ways to apply long-standing engineering principles. They have to create new materials and design new structures. You need to have a creative approach if you want to be good at what you do. As a chemical engineer, you have learned a broad range of engineering concepts and skills. However, to use specific concepts to solve certain problems is up to you. You need to be able to be smart enough to figure it out.
LOGIC AND PROBLEM-SOLVING SKILLS
These are at the core of what you do. You need to have problem-solving tendencies to be able to constantly think of solutions. These, of course, need to be logical. Logic will take you a long way deriving solutions to all sorts of problems and hold ups.
COMMUNICATION
You have to constantly coordinate with colleagues, scientists, workers and others. You must also never be afraid to ask questions as the more clarity you have, the better your work will be. Like most other careers, communication skills are vital to your success.
What Will My Workplace Look Like?
Your work life will vary depending on where you work, your role and the scale of your job. In fact, it also depends on the specific industry you actually work in.
As a chemical engineer, you may be exposed to some safety or health hazards. However, usually, companies follow strict procedures and protocol to avoid such situations.
Your work hours are usually fixed. You might have to work overtime sometimes to meet certain deadlines. These deadlines may be production, design, troubleshooting or manufacturing related.
Chemical engineers usually work in labs or offices. They may also have to spend time on-site where they monitor operations or solve issues. This may be in industrial plants, refineries, and other places. You might even work with technicians or mechanics who will work on creating equipment based on your designs.
You might even have to travel extensively if your job profile is site-based. You may visit factories and plants both on a domestic and international level.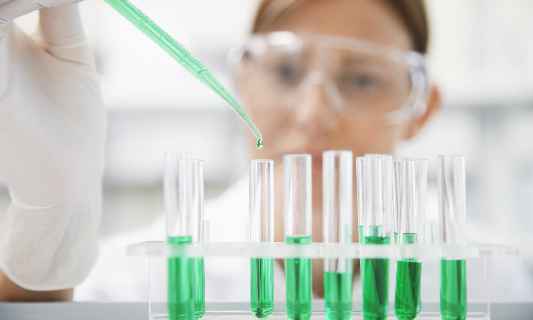 What Is My Scope For Career Growth As A Chemical Engineer?
There is a wide range of opportunities available to chemical engineers. You can choose to build your career in any of the various industries that need your expertise. Energy and power generation, pharmaceuticals, agrochemicals, heavy chemicals – the list is endless. Other industries include polymers, food, and drink, plastic and metals, paper, toiletries and more.
A lot of chemical engineers also work for engineering contracting and consultancy firms. You can even work in the environmental sector. You could work in pollution control, conservation, recycling or alternative energy sectors.
You could also look at careers in business, especially if you hold an MBA degree. You could become a professor at an institution or college if you want to work in academics.
At the entry-level, you usually work as a junior process engineer. With enough experience, you can to handle different profiles. These may include project management or risk consultancy. You could also go on to specialise in any of the sectors discussed above.
Thinking of a career as a Chemical Engineer? Take the Mentoria assessment & talk to our career counsellors to get personalized step-by-step guidance for your future career path. 
How Much Will I Get Paid?
The exact number will depend on where you're working, your education, skill set, and internship experience. We can give you a general idea.
A chemical engineer may earn around ₹ 1,80,000 to ₹ 13,50,000 annually on an average in India. This may then increase with a rise in seniority and experience.
Okay, I'm sold. This is amazing
6-Step Career Roadmap
STEP 1: Class XI – XII/Junior College
Make sure you study Physics, Chemistry, Biology, and Mathematics at this level. Hence, choosing the Science stream after Class 10 is a must.
STEP 2: Entrance Exams
You will have to take an entrance exam to get into a graduate college for engineering. The entrance exam you take depends on the college you want to go to. The MH-CET, IIT-JEE and the AIEEE are the most commonly accepted ones. There are also some institutions that conduct their own private entrance exams.
STEP 3: Graduate Degree
You can pursue a Bachelor of Engineering (B.E.) or Bachelor of Technology (B. Tech.) for your graduation and then specialise in chemical at the post graduate level. You can also pursue graduation courses specialising in chemical engineering. You could study B.E. in Chemical Engineering. These are usually four-year courses. You could also look at a five-year Integrated M.Tech., which is a dual degree offered by many institutions like the IITs, ICT-Mumbai, etc. Here, you get your B.Tech in Chemical Engineering and M.Tech in Chemical Engineering or any of its specialisations together in five years instead of six. If you want to study in the best institution, you can look at getting into any of the IITs. Other such prestigious institutions include IISc Bangalore and ICT Mumbai.
STEP 4: Internship
Internships are the best way to get a foot in the industry. They help you get great practical experience and understand how the real world functions. You also get the chance to network with industry people. This will help you go a long way as a professional. You might also be able to convert your internship into a full-time job after you graduate.
STEP 5: Land a Job
Armed with your degree and valuable internship experience, you are now ready for your first job! Try and look for a job that makes for a great learning experience. This is your first step into the professional world. It will help you figure out what you exactly want to do (or don't want to do). Congratulations, you are now officially a Chemical Engineer!
STEP 6: Postgraduate Degree
If you have graduated with a general B.E. or B. Tech., you will have to pursue an M.S., M.E. or M.Tech., specialising in Chemical Engineering. It will help you get a head start at the beginning of your career. You could also look to pursue an MBA. This will help you get some insight into the management aspect of this field. All these postgraduate degrees usually last for two years.
Sign‌ ‌Up‌ ‌for‌ ‌Mentoria‌ ‌-‌ ‌India's‌ ‌Most‌ ‌Reliable‌ ‌Career‌ ‌Discovery‌ ‌Platform‌ ‌
Mentoria‌ ‌promises‌ ‌to‌ ‌handhold‌ ‌you‌ ‌during ‌your‌ ‌career‌ ‌discovery‌ ‌journey‌ ‌-‌ ‌from‌ ‌the‌ ‌time‌ ‌you‌ ‌sign‌ ‌up‌ ‌until‌ ‌you‌ ‌get‌ ‌into‌ ‌a‌ ‌career‌ ‌you‌ ‌love.‌