Who Is A Diver?
Divers are aquatic sportsperson who perform the activity of diving, generally head first, into a pool of water, often accompanied by gymnastics and acrobatic stunts. As a Diver, you will be training and participate in various diving events where you would perform with an aim to win the competition. Diving is done by plunging into the water from a firm platform or an elastic springboard.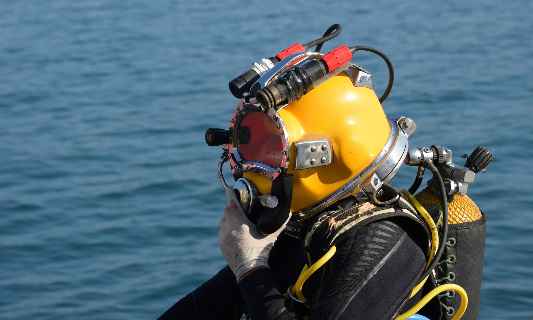 Roles & Responsibilities
Training regularly. As a diver, you will have to train extremely hard to perfect your technique.
Liaising with sponsors and endorsements. Diving is primarily an individual sport and your success would depend on your performance alone. As you gain initial success, you have to make sure that you get good sponsorship deals and endorsements. These are necessary to cover your costs and compete at the highest level.
Maintaining a proper diet. Diving demands a perfect shaped body to accomplish a great dive. A diver has to maintain the body shape through training and a very closely watched diet. Professional divers even drop a few kilos before events to maintain their shape.
Avoiding injuries and accidents. Due to rigorous training and practice, the body is prone to injuries and wear and tear, which you should avoid at all costs.
Improving your skills. As a diver, you should always thrive to keep improving your techniques and your diving routine. You can't expect to succeed by performing the same diving routines as your competitors will find out better ways to improve upon you.
Take the Mentoria career assessment, to find out how well-suited you are as a Diver.
What Skills Will I Need To Have To Do This Job Well?
As exciting as this sounds, there are some skills you'll need to do the job right:
DIVING SKILLS
Diving may seem like a simple sport, but it has some very complex components. You should be good in all the subparts of a dive, which are your starting position, the approach, the takeoff, the flight and the entry. Apart from not creating a splash on entry, you should be perfect in all the aforesaid activities.
PHYSICAL FITNESS
Diving requires exemplary physical fitness, in fact, divers have some of the fittest and chiselled bodies in the world of sports. The quality of a dive is greatly dependent on the body shape and flexibility. Therefore, you should be a very fit person and concentrate on you shape through training and practice sessions.
CALMNESS UNDER PRESSURE
Divers should have strong control over their nerves. At Olympic and global level events, the eyes of the whole world are upon you, and you should have nerves of steel to stay calm and give your best performance. A little indecision can create an unnecessary splash in the pool, thus ruining your chances.
TEAMWORK
Diving is also done by a two-member team, in which the synchronicity is also judged. In such event, you should have a good understanding with your partner so that your dives are identical and in sync.
APPEALING PERSONALITY
Being a technically good diver is often not sufficient to become a successful athlete. In today's world, a lot depends on the public appeal and visibility of the athlete. Diving is not a mass sport, at least not in India, so your popularity will depend on your mass appeal and exceptional achievement, like an Olympic medal! If you are able to draw public attention, you stand a better chance to strike endorsement deals and lucrative sponsors.
What Will My Workplace Look Like?
Work conditions for divers would be exhausting sessions of training and exercises complemented by a strict diet regimen. You can be a freelancer and work as per your schedule as far as participation in events is concerned. You will have to travel across the world as aquatic events are held everywhere. There is a threat of injuries and accidents, although professional health and safety measures are available in leading events and training facilities. Nerve crunching moments before the dive and the ignominy of defeat are part and parcel of diving, so you have to take care of the mental stress.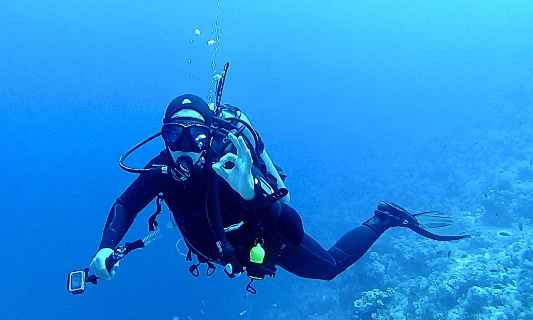 What Is My Scope For Career Growth As A Diver?
A diver is not a demand-driven profession, there are no employers who are looking to hire a given number of professional diving sportsperson regularly. The career growth entirely depends on the performance of the diver and getting early guidance from a good instructor. Once a diver enters the competitive circuit, the road towards the top is through performance and success at every level. The world champion divers of China like Xie Siyi or Peng Jianfeng, or any nation for that matter, are treated as national heroes. As they say, nothing succeeds like success, and this is particularly true in case of diving or most other sports.
Thinking of a career as a Diver? Take the Mentoria assessment & talk to our career counsellors to get personalized step-by-step guidance for your future career path. 
How Much Will I Get Paid?
The exact number will depend on your skills and on the success you had as a Diver. But we can give you a general idea.
Prize money for diving competitions in India is not significantly high, neither is the public visibility of national champion divers. However, in India, you are only one decent Olympic away from superstardom. Talking of superstardom, a successful diver like last year's 10 metre World Champion Tom Daley is worth USD 4,000,000! So quite frankly, the sky's the limit in terms of compensation for a successful diver.
Okay, I'm sold. This is amazing
Okay, I'm sold. This is amazing
1-Step Career Roadmap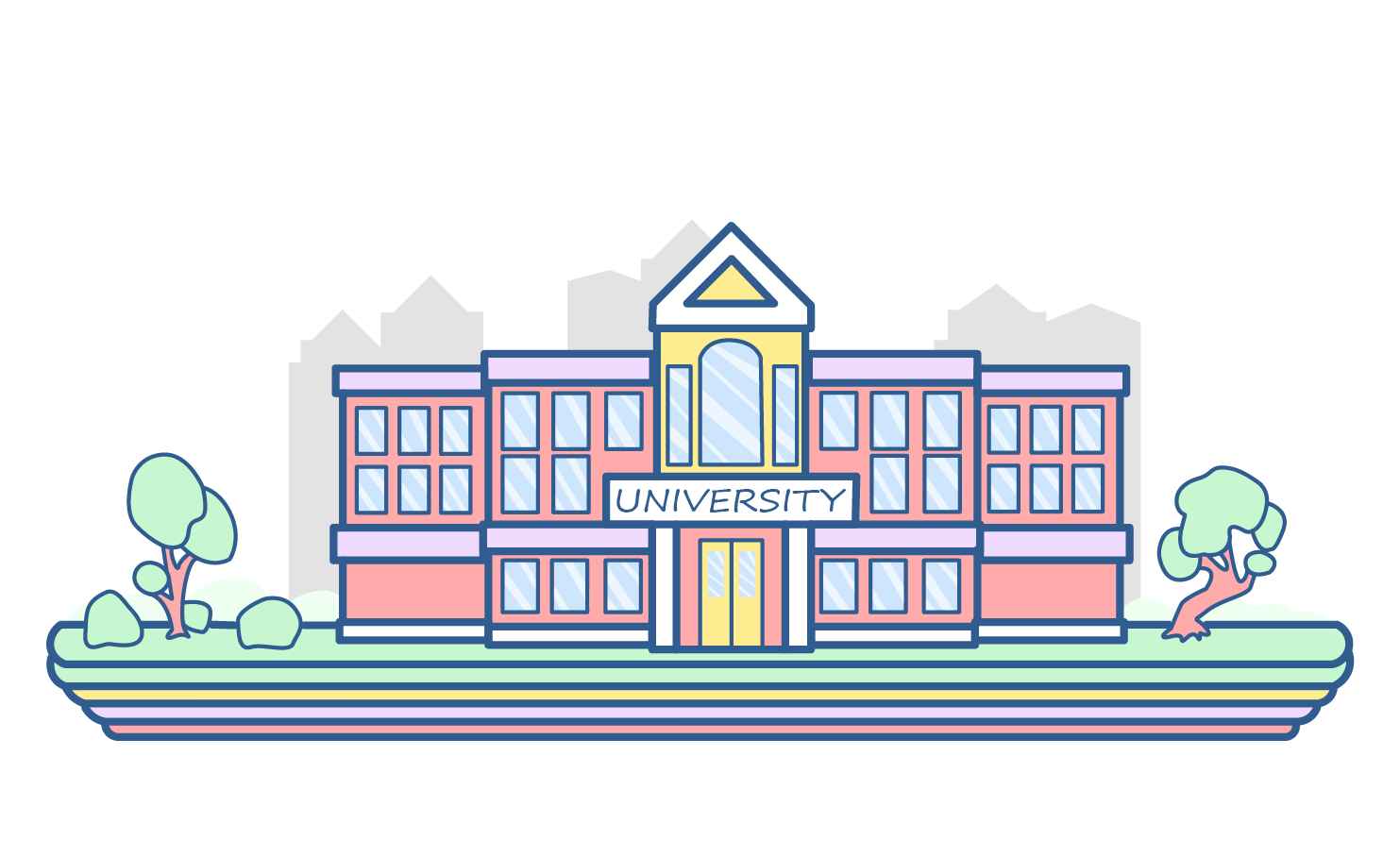 STEP 1: 10+2/Junior College Degree/Graduation
There is no specific junior level requirement to be a diver. However, you should pursue a course you are comfortable in and doesn't get in the way of your training and sporting preparation. You might choose to avoid additional practical classes, internships, training etc. and go for simpler study curriculum to accommodate your presumably hectic training regime.
With sufficient training and competitive experience, you can compete at higher levels.
Congratulations, you are now officially a Diver!
Sign‌ ‌Up‌ ‌for‌ ‌Mentoria‌ ‌-‌ ‌India's‌ ‌Most‌ ‌Reliable‌ ‌Career‌ ‌Discovery‌ ‌Platform‌ ‌
Mentoria‌ ‌promises‌ ‌to‌ ‌handhold‌ ‌you‌ ‌during ‌your‌ ‌career‌ ‌discovery‌ ‌journey‌ ‌-‌ ‌from‌ ‌the‌ ‌time‌ ‌you‌ ‌sign‌ ‌up‌ ‌until‌ ‌you‌ ‌get‌ ‌into‌ ‌a‌ ‌career‌ ‌you‌ ‌love.‌ ‌