Who Is a Football Player?
Footballers are the 22 players who you see running around after a ball, in your TV screen or the stadium nearby. They play the game of football, also known as association football in many parts of the world. A footballer is part of a team which plays against other teams over 90 minutes and win by scoring more goals than the opponent. With more member nations in its governing body, Fédération Internationale de Football Association (FIFA), than even the United Nations, football is the most popular sport in the world and is a very promising career prospect.
As a footballer you will be participating in football matches and become an expert in your position, be it goalkeeping, defence, midfield or attack. You will develop skills like passing the ball, receiving passes, balancing the ball with your feet, dribbling the ball past opponents and scoring goals, on your way to becoming India's new footballing sensation.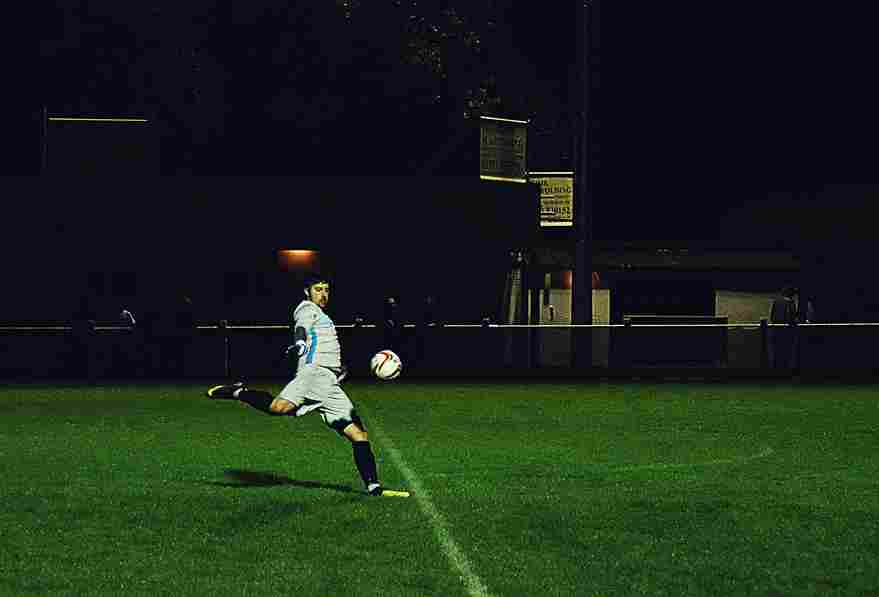 Roles & Responsibilities
Practising football. Depending on which part of the field you play in, you have to train and practice your footballing skills by playing more and more football. You can be the star striker who scores beautiful goals or the underrated midfielder who creates new attacking moves and breaks down opposition's domination by tackling and positioning.
Coordinating with the trainer. Every footballer needs a trainer/coach who advises the footballer on skills, technique and motivation. If you are a striker, the training team of your football team would appoint the striking coach to guide you on your goal-scoring skills.
Coordinating with teammates. Being a team sport, football requires superb coordination between players.
Keeping team interest first. You play for the team and, therefore, it is your foremost duty to think of the team's interest first. Your team may need to play defensive and look for a draw and you would have to then follow the coach's strategy.
Obtaining endorsements and playing contracts. In order to be a financially successful footballer, you have to make sure that you are entering into the right contracts at the right time. The playing career of a footballer is not very long, so getting financial success is very important for a secured post-retirement life.
Take the Mentoria career assessment test, to find out how well-suited you are as a Football Player.
What Skills Will I Need To Have To Do This Job Well?
As exciting as this sounds, there are some things you'll need to learn to do the job right:
STRONG BODY
Successful footballers generally have a superior body by birth. However, you can also get into a good shape through right exercise and regular training. Football needs various physical qualities like speed to run past your opponent and stamina to run for 90 minutes. So having a naturally strong body gives you a great advantage.
TECHNICAL SKILLS
Apart from power, strength and speed, you need good technique to excel in football matches. Controlling the ball with your first touch is the most important skill that gives you an edge over your opponent. Besides, you can use your dribbling skills to fool your opponent and your shot control while going for goals. Even hugely successful footballers spend a lot of time improving their touch and ball control.
FOOTBALLING INTELLIGENCE AND DECISION MAKING
Through the sessions on strategies and style of play, coaches teach their footballers to think while they play. Whom should you pass to, should you shoot or should you pass, should you go for a sliding tackle on your opponent to recover the ball or continue to chase him – these are the little moments when your footballing intelligence can become the difference between winning and losing.
ALERTNESS
You will be able to carry out your duty as a striker, defender, midfielder or goalkeeper in a better way if you are alert during the match. With your alertness, you can spot a goalkeeper who is out of position and try to score before he/she recovers. Similarly, a goalkeeper will be able to foresee an attack if he/she observes the gradually attacking formation of the opposition.
SINCERITY
Even the best players in the world approach the game with the same sincerity as they had done when they first started out. Lionel Messi, Cristiano Ronaldo and even you have to practice the free kicks over and over again every day and look for the perfect result. Hours of practice every single day requires undivided devotion and sincerity towards the game. And it is through these hours of practice that your free kicks and shooting techniques improve to make you a better player.
What Will My Workplace Look Like?
In the life of every successful professional footballer, football becomes an integral part of his/her life. The social life, food habit, daily timetable of the footballer gets adjusted as per the requirements of the sport. You will wake up early to exercise and train, eat healthy to stay in good physical shape and avoid bad habits to maintain focus on your footballing aspirations. Apart from their training and exercise sessions, a footballer plays matches which are generally organised at a time best suited for the viewers. Therefore, you will often be involved in a match during weekends, afternoons and holidays. For example, Christmas holiday matches are special football attractions in English and other European leagues. You will be travelling to various places where football tournaments are played and even in the case of leagues, you will travel with the team to play away matches in the opposition's town and city.
Thinking of a career as a Football Player? Take the Mentoria assessment test & talk to our career counsellors to get personalized step-by-step guidance for your future career path.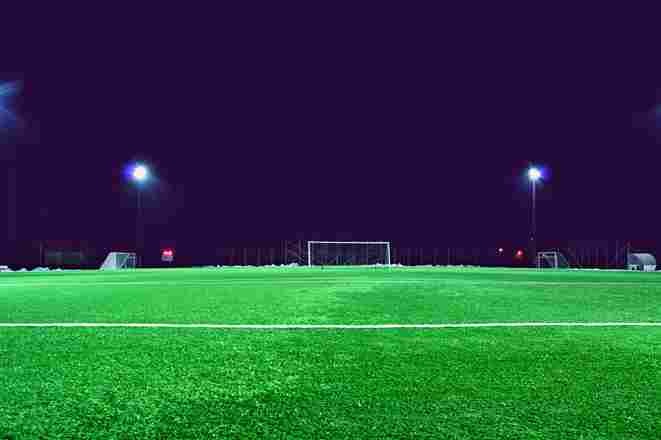 What Is My Scope For Career Growth As A Football Player?
The career scope in football is very good globally. Even in India, the wages and salaries of footballers are improving significantly with the introduction of the Indian Super League (ISL) and the I-League. The career path of a footballer is quite simple. You are most likely to start out in your school or neighbourhood team. Your talent will see you getting selected in various age group competitions like under 10 years, under 15 years etc. Football clubs hire people who go looking for talented youngsters and you have a chance of getting spotted in one such age group competition. Many clubs have their own youth academy where they sign teenagers and nurture their talent. It is not uncommon for Indian kids to get selected by massive European clubs. For example, in 2016, then 9-year-old Chandan Boro of Assam, the son of a garbage collector and a tea shop helper, was picked up by German top division club TSG Hoffenheim for a period of 6 years. The best career scope for little Chandan would be to get a chance to play in Hoffenheim's first team or even go on to attract the attention of German footballing powerhouses like Bayern Munich or Borussia Dortmund.
How Much Will I Get Paid?
The exact number will depend on your skills and on the success you had as a Footballer. But we can give you a general idea.
Footballing icons Cristiano Ronaldo and Lionel Messi are in the richest sportsperson list with a net worth of INR 27,50,60,00,000 and INR 19,25,42,00,000 respectively, the numbers, however, keep on changing with their new contracts and endorsements. Closer home, Indian captain Sunil Chettri has an estimated net worth of INR 6,88,00,000. Although the salary varies from player to player, you are assured to earn several lakhs just by getting into the roster of any ISL and most I-League teams.
Okay, I'm sold. This is amazing
1-Step Career Roadmap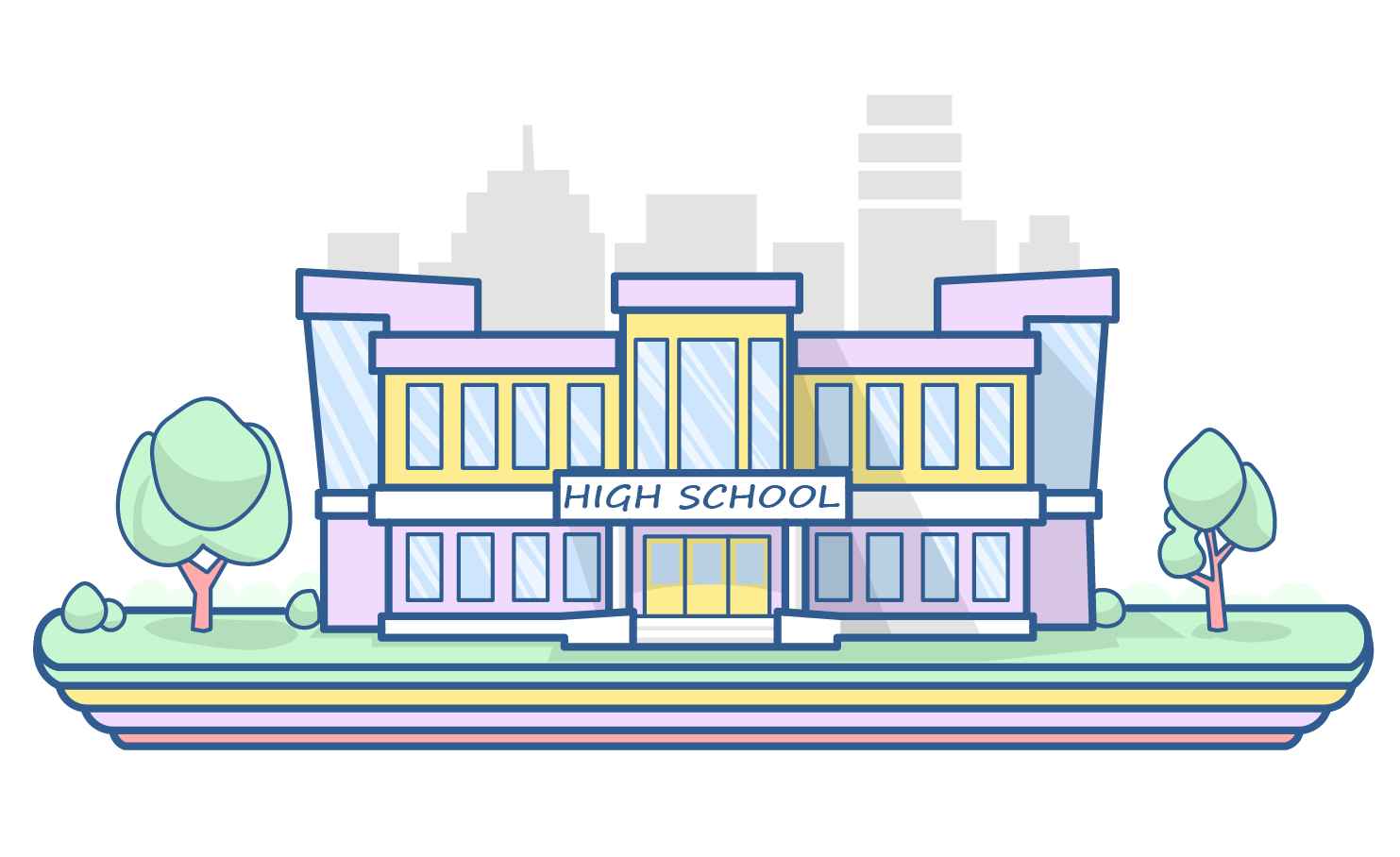 STEP 1: Training and Academic Education
Books shouldn't worry you too much if it is football that you plan to make money out of. Look for a good trainer and/or footballing school and never miss the talent hunts conducted by famous clubs. You can also look out for homegrown football schools like the Bhaichung Bhutia Football school. As far as studies are concerned, it is always good to have some educational qualifications in your life. However, take up something that doesn't interfere with your practice and matches.
As you perform better and better in training and matches, you will continue to grow as a professional footballer.
Congratulations, you are now officially a Footballer!
Sign‌ ‌Up‌ ‌for‌ ‌Mentoria‌ ‌-‌ ‌India's‌ ‌Most‌ ‌Reliable‌ ‌Career‌ ‌Discovery‌ ‌Platform‌ ‌
Mentoria‌ ‌promises‌ ‌to‌ ‌handhold‌ ‌you‌ ‌during ‌your‌ ‌career‌ ‌discovery‌ ‌journey‌ ‌-‌ ‌from‌ ‌the‌ ‌time‌ ‌you‌ ‌sign‌ ‌up‌ ‌until‌ ‌you‌ ‌get‌ ‌into‌ ‌a‌ ‌career‌ ‌you‌ ‌love.‌ ‌