Who Is An Athlete Sports Person Golfer?
You must have seen the players using metal sticks of different sizes to hit a tiny ball across a beautiful carpet of grass. They are golfers and they play the game of golf, one of the richest and most followed game in the world. Professional golfers generally play the game, although some may choose to become an instructor or a golf course developer as well. A golf course is a specially designed field with several holes across and a golfer tries to put the ball in these holes with a minimum number of attempts.
As a golfer, you will be travelling to various golf courses and participate in golf tournaments, where your aim is to put the ball in the holes, generally 18 in number, in the least number of attempts. Golf is very popular among the richer section of the society and often enjoy very decent sponsorships.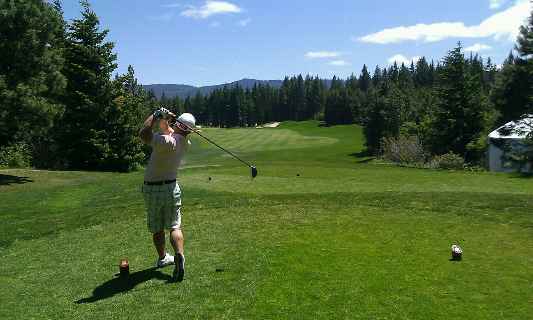 Roles & Responsibilities
Practising golfing skills. As a professional golfer, you will be playing golf for a living. So it is very important that you are an expert on it. To be a successful golfer you need hours and hours of practice behind you and very good technique.
Maintaining physical fitness. You may think that golf does not require a lot of physical ability but a fully fit body is very important.
Participating in tournaments. As a professional golfer, it is important that you pick the right tournaments for yourself and participate in them. You have to take a look at the prize money and understand the possible opponents you will face and decide whether to participate or not.
Arranging sponsorships and endorsements. Professional golfers get very handsome sponsorship deals as they taste more and more success. As you become more and more successful in the game, you will be approached by better sponsors. As the brand ambassador, you will be looking out for the best available deal so that you are financially successful as well.
Coordinating regularly with the caddie. The caddie is the person seen always by the side of a professional golfer. As a professional golfer, you will interact continuously with your caddie who will give you a second opinion on various technical and related issues.
Take the Mentoria career assessment test, to find out how well-suited you are as a Golfer.
What Skills Will I Need To Have To Do This Job Well?
As exciting as this sounds, there are some skills you'll need to do the job right:
NATURAL TALENT
Practice makes a person perfect, but to be a successful golfer you need to have a certain amount of natural talent. Good golfers show promise early on in their life and get better with practice. In other words, you will probably be a consistent winner even at the junior level and have the instincts that help you perform better in the game.
CONFIDENCE
Hitting a ball to put it in a hole located hundreds of yards away cannot always be done with accuracy. But it is your confidence in your shot that puts the ball as near as possible. Your confidence keeps your mind free from distractions and concerns, so you can pull up your best shot. Confidence, however, must come from hours of practice and therefore confidence without any preparation can be just overconfidence.
PATIENCE
You have to take care not to get too anxious during the game. Golf is played at a relaxed pace and you have to stay calm and steady in order to maintain the quality of your game. Even when you are going neck to neck with your opponent, you must have the patience to wait for the right opportunity to lead him/her. Even during practice sessions, you may need to put in hundreds of hours to perfect a single technique.
COMPETITIVENESS
Playing perfect golf is actually competing against yourself. Bettering your previous score or aiming to reach a near impossible target is the best way to improve your golf. However, there will be competitors in the tournaments and you will have to make sure that you stay ahead of everyone else in order to win it.
FOCUS AND CONCENTRATION
A golf match often takes hours to complete and it is very important to stay focussed and not to lose concentration during the game. Being an outdoor sport, there can be plenty of distractions in the game and you are often surrounded by hundreds of viewers watching your game. Thus staying focused can sometimes be very difficult and you should have the skill to concentrate on the ball and your shot and block out everything else.
What Will My Workplace Look Like?
Golf is an outdoor sport, so you will be spending a lot of time outside on the golf course, also known as greens. Golfers often need to start their day early and need to spend a lot of time on their feet, walking or standing. Their work will depend on the favourable weather as well and often have to play on holidays and weekends. You will be travelling often to participate in golf tournaments and will often get to enjoy the lovely weather outside. A major advantage is that your workday ends with sunset, although nowadays virtual golf courses allow you to practice indoors at any time of the day.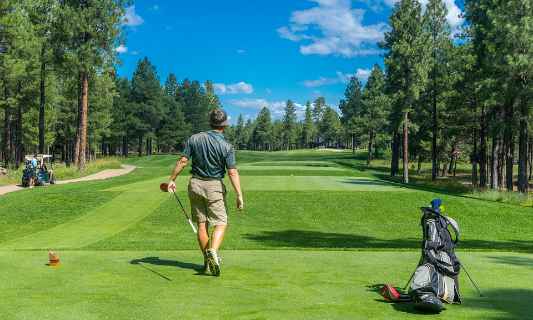 What Is My Scope For Career Growth As A Golfer?
Golf is the favourite sport of the rich and the famous, so it attracts very high profile sponsors. Brands of luxury items like automobiles show interest in associating with golfers and golf tournaments, thus raising the prize money as well as sponsorship revenues in the game. If you play really well you are almost certain to earn a lot of money participating in the Professional Golfers' Association (PGA) tours. It is an expensive sport with golf course entries coming at a price and the expensive golf kits. So plan your entry into the sport accordingly so that you can finance yourself in the initial stage before you strike a deal with your first sponsor!
Thinking of a career as a Golfer? Take the Mentoria assessment test & talk to our career counsellors to get personalized step-by-step guidance for your future career path. 
How Much Will I Get Paid?
The exact number will depend on your skills and on the success you had as a Golfer. But we can give you a general idea.
The Hero Indian Open offered a total prize money of close to INR 12,00,00,000 with INR 2 crores out of it going to the winner. Prize money is even more astonishing in major tournaments like the Masters and the Open Championship. While earning of top Indian golfer like Shamim Khan is in excess of INR 3,60,00,000, the net worth of the great Rory McIlroy is around INR 3,43,82,50,000!
Okay, I'm sold. This is amazing
1-Step Career Roadmap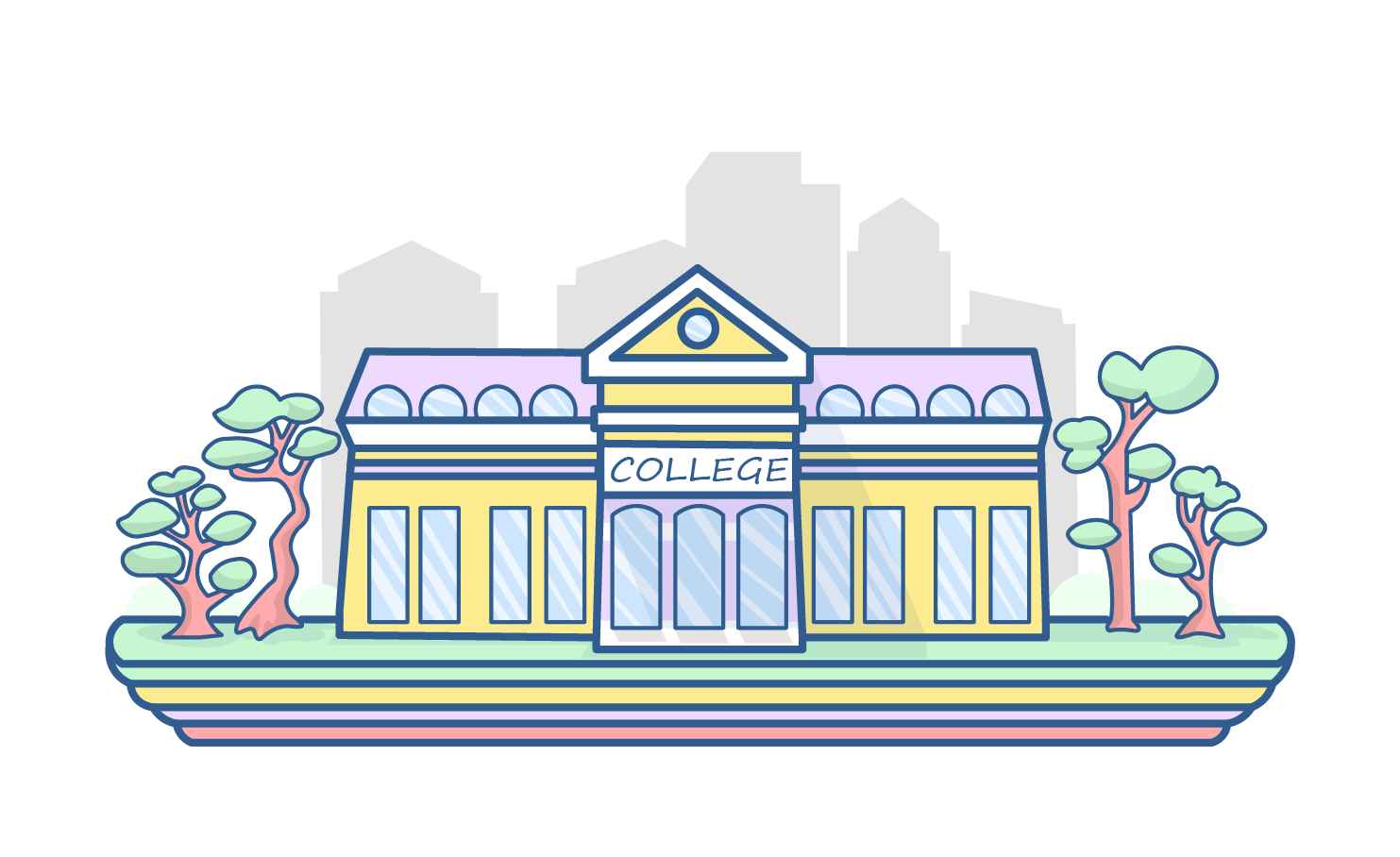 STEP 1: 10+2/Junior College Degree/Graduation
There is no specific academic requirement to be a golfer. Due to the regular and prolonged practice required in golf, you must choose studies that don't overburden your timetable. At the same time, the good educational background will ensure shape your personality and communication skills which can come handy while dealing with affluent patrons and prominent brands and sponsors.
With sufficient practice, skill and competitive experience, you can compete at higher levels.
Congratulations, you are now officially a Golfer!
Sign‌ ‌Up‌ ‌for‌ ‌Mentoria‌ ‌-‌ ‌India's‌ ‌Most‌ ‌Reliable‌ ‌Career‌ ‌Discovery‌ ‌Platform‌ ‌
Mentoria‌ ‌promises‌ ‌to‌ ‌handhold‌ ‌you‌ ‌during ‌your‌ ‌career‌ ‌discovery‌ ‌journey‌ ‌-‌ ‌from‌ ‌the‌ ‌time‌ ‌you‌ ‌sign‌ ‌up‌ ‌until‌ ‌you‌ ‌get‌ ‌into‌ ‌a‌ ‌career‌ ‌you‌ ‌love.‌ ‌