Who Is A Gymnast?
Ever wondered if you could jump and land perfectly on the floor like one of those champion gymnasts that you see on TV? It is possible to be like one of them if you get the right guidance and training. A gymnast is an athlete who performs gymnastic sports of different types like artistic, rhythmic, trampoline, acrobatics and aerobics. Popular gymnastic competitions are performed on various equipment like vault, parallel bars, horizontal bars, uneven bars, balance beams, still rings, pommel horse etc.
As a gymnast, you will be performing your "routine" in front of a panel of judges who will give you a score on a scale of 10. Your score will depend on how few mistakes you commit during your routine, the fewer the mistakes the higher your score. Gymnastics must start early as it is a profession for the youth and you peak before you reach 30 years.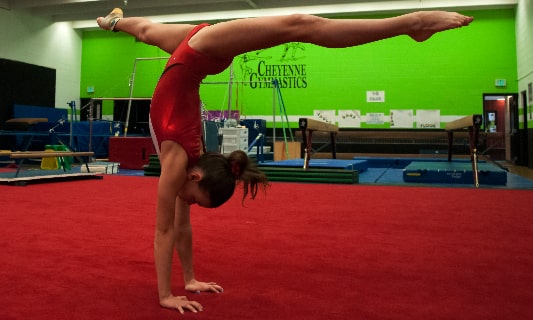 Roles & Responsibilities
Training your routines. All gymnasts including you will start careers early and a good coach will be very important for your career's direction. Your trainer or coach will train you to be perfect in your routine and the apparatus of your choice. For example, if you want to be an expert in the vault, your trainer will make sure that there are no mistakes in how you jump and also how you land after the leap.
Staying fit. Whichever type of gymnastics you perform, your physical fitness is very important to your success. You will have to ensure that your body is flexible and free from any strains or pain. For example, if you have a regular pain in your ankle, you will have to consult a physician to solve the problem before your next competition.
Ensuring coordination within the team. Gymnasts can also compete as a part of a team. To be an expert in team events, you will have to practice with the team a lot and understand the strength and weakness of your teammates. For example, while preparing for an important competition, you and your team will not only practice hard but also discuss and plan your collective routine, so that everyone is aware of each other's strengths and weaknesses.
Avoiding and taking care of injuries. Gymnastics injuries can be quite damaging as you may fall from a great height or twist your body part rather painfully. You have to be very careful towards suffering injuries and curing them. For example, if you feel a small pull in your arm while rotating on the pommel horse, you must see a doctor and do the necessary scan and take medications if required.
Obtaining sponsorships and endorsements. Gymnastics, at least in India, is not a sport for the masses and there is no elaborate revenue generating league in this sport. You have to rely on government support and prize money to continue playing the game. Therefore, you should always look to promote yourself in order to attract sponsors and endorsement deals. For example, you may have seen how Deepa Karmakar has been able to get several sponsorship deals after her 2016 Olympic performance.
Take the Mentoria career assessment test, to find out how well-suited you are as a Gymnast.
What Skills Will I Need To Have To Do This Job Well?
As exciting as this sounds, there are some things you'll need to learn to do the job right:
FLEXIBILITY
A flexible body is something that you can develop with regular training and effort. You will often need to twist and move your body in unusual ways for which your body should be highly flexible. We often look at the routines of champion gymnasts and wonder if they have elastic bodies.
PATIENCE AND SINCERITY
While training, you will be doing the same thing over and over again, to eliminate the little faults that keep on appearing. As a gymnast, you will need a lot of patience and sincerity to push yourself to do the same routine several times a day and often for many days. While practising for an upcoming competition, you will do a lot of these repeat practices and that's when you will need the patience in abundance.
TECHNIQUE
Through your practice and with the help of your trainer, you will eventually be an expert in the techniques of gymnastics. Successful gymnasts even have their own signature techniques. For example, Russian gymnast Yelena Produnova pioneered and is one of the few gymnasts to successfully complete a particularly difficult vault in women's artistic gymnastics, which is now named Produnova vault.
GRACEFULNESS
Along with the flexibility and technique, a gymnast must be graceful in his/her routine. If you are performing floor exercise or rhythmic gymnastics, the judges will expect you to do your routine in a very beautiful manner. There is a small element of dance and dramatics in an ideal gymnastic performance.
MENTAL TOUGHNESS
Gymnastics is a sport that requires good body balance, a stress-free mind and confidence. However, performing it in front of an audience and judges (and crores of TV viewers in case of the Olympics) can put a lot of pressure on your mind. Apart from that, you will also have to stay calm even if you see failure in initial attempts or after seeing match-winning performances by competitors.
What Will My Workplace Look Like?
The life of a gymnast revolves around training and exercise and an effort to maintain a healthy lifestyle. A gymnast is not a typical office goer, he/she spends his/her time in training and competitive events. As a gymnast, your workspace will be the gymnasium/training centre where you practice with your fellow gymnasts and the trainer. Besides, you may also be doing exercises at home or in the outdoors. You may have to travel regularly to participate in various tournaments. Gymnastic events can be held anywhere in the world and depending on your level, you may need to travel abroad as well. Sporting events may be held during weekends and at odd hours as well in order to capture more viewership available at non-business hours and on holidays.
Thinking of a career as a Gymnast? Take the Mentoria assessment test & talk to our career counsellors to get personalized step-by-step guidance for your future career path.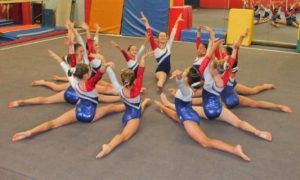 What Is My Scope For Career Growth As A Gymnast?
In many overseas nations, like the USA, China, many European countries, gymnastics has an organised structure right from school level to senior level and Olympic qualifiers. However, in India, the Gymnastics Federation of India was not able to organise a national level competition for quite some time, has recently resumed organising artistic and rhythmic gymnastics national competitions. Although the national championship may not lead to nationwide popularity, a step further towards success at the Olympics can have a huge influence, as seen in the case of Deepa Karmakar after the Rio Olympics.
How Much Will I Get Paid?
The exact number will depend on your skills and on the success you had as a Gymnast. But we can give you a general idea.
A few months back, Aruna Reddy was awarded INR 2 crore by the Telangana government for winning silver in World Championships. This is quite similar to the money showered upon Deepa Karmakar after her Olympic performance. However, at the grassroots level, gymnastics in India is not very rich. However, once you start competing internationally, your success is certain to be rewarded handsomely in India. Prize money in countries like the USA can be an impressive INR 7,00,000 for a champion in an international gymnastics event.
Okay, I'm sold. This is amazing
1-Step Career Roadmap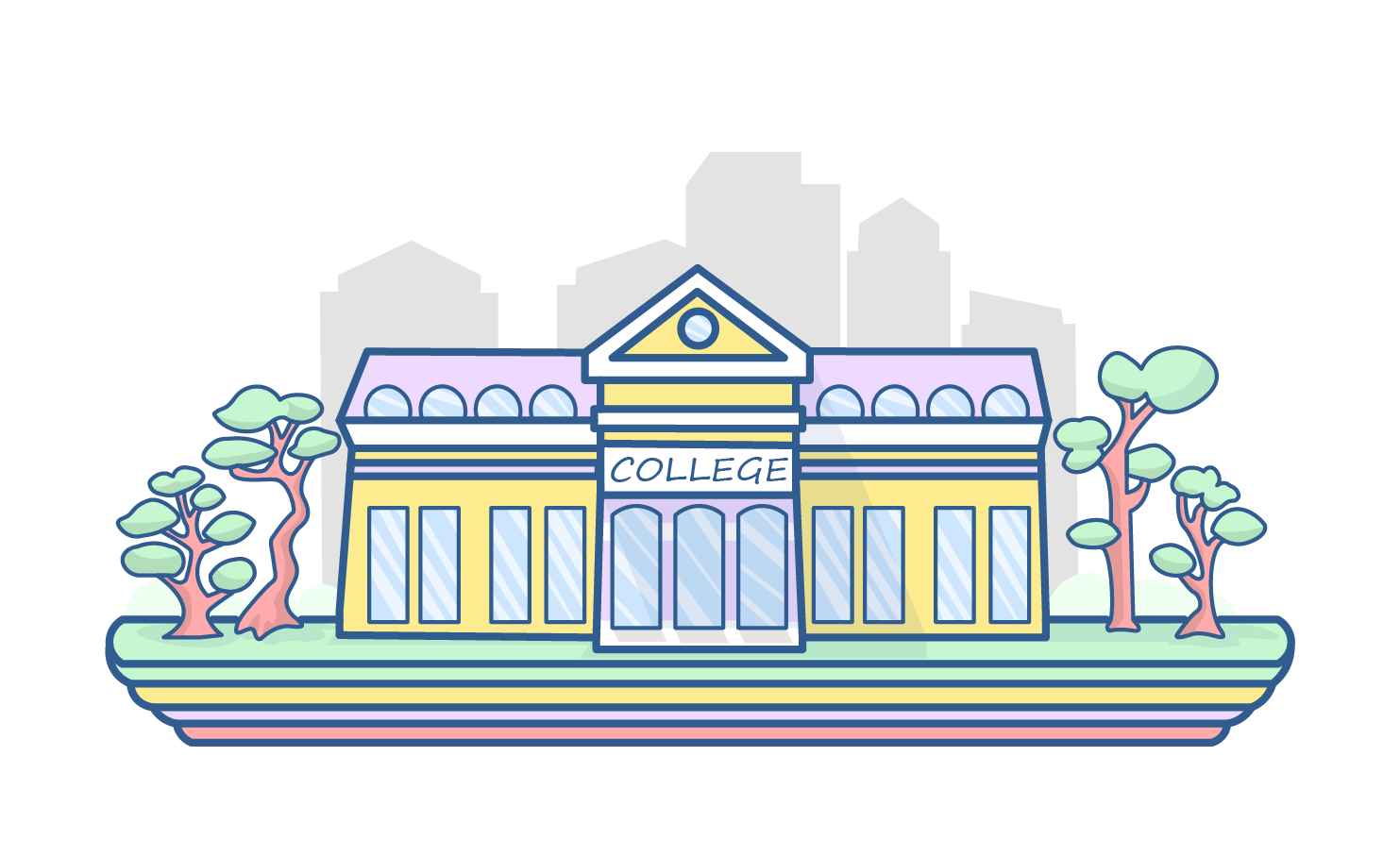 STEP 1: Training and Academic Education
There is no specific junior level requirement to be a gymnast. You will be training hard and therefore should choose an academic curriculum which you are comfortable with. Choosing subjects that don't require spending too much time in laboratories, research or training would be an ideal choice to go with a boxing career. At the same time, some amount of education is definitely required to ensure that you are able to handle your contracts, deals and finances in an informed manner.
With sufficient training and competitive experience, you can compete at higher levels.
Congratulations, you are now officially a Gymnast!
Sign‌ ‌Up‌ ‌for‌ ‌Mentoria‌ ‌-‌ ‌India's‌ ‌Most‌ ‌Reliable‌ ‌Career‌ ‌Discovery‌ ‌Platform‌ ‌
Mentoria‌ ‌promises‌ ‌to‌ ‌handhold‌ ‌you‌ ‌during ‌your‌ ‌career‌ ‌discovery‌ ‌journey‌ ‌-‌ ‌from‌ ‌the‌ ‌time‌ ‌you‌ ‌sign‌ ‌up‌ ‌until‌ ‌you‌ ‌get‌ ‌into‌ ‌a‌ ‌career‌ ‌you‌ ‌love.‌ ‌