Who Is An Illustrator / Cartoonist?
An illustrator/cartoonist brings ideas, concepts, stories and descriptions to life. Simply put, an illustrator provides the visual representation of a particular text or idea. As a cartoonist, your main job is to make sure that your drawings support the text and help the audience interpret it correctly. You can do this using a range of styles; from simple, two-dimensional doodles to complex, three-dimensional sketches.
Illustrators create two-dimensional drawings and designs for different types of companies. They also work on the look of the project, the style, textures, forms, colours, and elements. A cartoonist draws cartoons and comics. This could mean bringing animal or human characters to life for movies and short films. It could also mean drawing just one picture or a series of pictures (sometimes with captions and speech bubbles) for a graphic novel or comic strip.
People who want cartoons or comics created will come to you and explain what they have in mind. You can create your own illustrations and sell them to people!
Many illustrators and cartoonists work closely with authors, copywriters and other communication specialists to bring specific concepts to life. Most advertising agencies or corporate clients hire a team of copywriters and illustrators who work together to promote a specific product or service.
An advertising agency isn't the only place that looks for illustrators though. Your talents could be put to great use in animation, films, fashion and even medicine! As long as you have a creative flair and an artistic eye, the world is your canvas!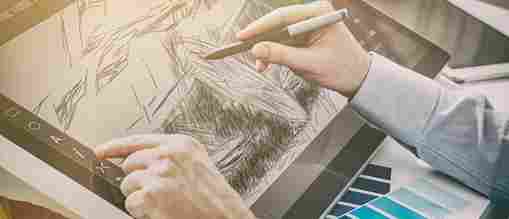 Roles & Responsibilities
Communicating with people from various backgrounds and learning to portray concepts from their points of view. A prospective client will give you a 'brief', which means they will tell you what they expect you to do. You will have to ask as many questions as possible to understand what they want and create your sketches accordingly. Say you're sketching a cover image for a children's author. You need to understand the story, the image your author wants, and a style that your author and audience are comfortable with.
Working on initial sketches or 'scribbles'. Before you begin a detailed sketch, you should ideally create a rough sample or scribble to share with your client. This will help you get their views before finalising your illustration. Ideally, before you get into the scribble stage, discuss your ideas with your client and get their views so you're both on the same page.
Figuring out your niche and developing your talent accordingly. There are so many styles and fields within illustrations to choose from! You need to figure out which one works best for you and hone your talents in that niche. Say you're really good at creating cartoon animals for children's books. Wouldn't make sense to take up medical illustrations then, would it?
Learning traditional as well as computer-aided design techniques. You will have to be well-versed with both forms of designing, and use the technique that is best-suited to the project you're working on. You may choose to use both techniques or either one, depending on the brief given by your client or your personal preferences.
Finding new, unique ways to illustrate technical designs. You will have to work on more serious projects like medical or technical illustrations from time to time. While you will have to make sure the organ you're illustrating is accurate, you can always find a style that makes it look appealing.
Working with different sketching tools. Your sketches will involve pencils, watercolours, poster colours and more, depending on your brief or your personal style. You should be good at using all these tools.
Negotiating money and time in your favour. You will need to develop this skill to make sure you are getting your worth. If you're working as a freelancer, you will have to understand basic business management.
Take the Mentoria career assessment, to find out how well-suited you are as an Illustrator / Cartoonist.
What Skills Will I Need To Have To Do This Job Well?
As exciting as this sounds, there are some things you'll need to learn to do the job right:
DRAWING SKILLS
While it's important to hone your drawing skills, it is crucial that you love to draw. This could be anything from a simple doodle to a complex 3D design. No matter what style you choose to pursue, you need to ensure that your drawing helps convey the idea effectively.
CREATIVITY AND IMAGINATION
Imagination helps you figure out exciting ways to portray ideas and objects. People will bank on you to come up with creative executions of their thoughts. A creative mind will help you figure out multiple solutions for the same idea.
KNOWLEDGE OF CAD TECHNIQUES
In today's world of high-end technology, just knowing how to make traditional hand-drawn illustrations isn't enough; you need to have sufficient expertise in computer-aided design (CAD) techniques as well! Stay well-versed in all the popular design software, from Illustrator to Photoshop to InDesign.
COMMUNICATION SKILLS
You will have to coordinate with people (mainly end customers) constantly, so it is vital to develop good communication skills. Ensure that your ideas are very clearly conveyed. Once this is done, there isn't much scope for misunderstandings.
PEOPLE SKILLS
As with all creative fields, illustrators/cartoonists must work with an open mind. You must understand the clients' needs and find a middle ground between listening to your creative instincts and the clients' vision. Being patient and understanding will help you build a good rapport with clients and also get more work in the future!
TIME AND PROJECT MANAGEMENT SKILLS
You'll be doing many things at a time, and you'll be doing it all in time! This requires you to master your time and project management skills. You should know how much time each task will take, and account for this when committing to deadlines.
What Will My Workplace Look Like?
Most of your work can be done from the comfort of your home or office. You might also get to travel quite frequently, mainly for client meetings.
As a fresher, you will usually work on executing the ideas and concepts finalised by your creative team. This is when you get to do the actual illustrating. As you go on to work at senior positions, you will work on ideating and conceptualising. You will also coordinate with clients and the team.
Illustrators/cartoonists usually choose to specialise in particular fields or industries to optimise their talent. You can decide to dabble in fashion designing, scientific and medical illustrations, branding or packaging designs for advertising. You can even work on creative visual content for gift wrapping paper, greeting cards, books, magazine covers and more!
What Is My Scope For Career Growth As An Illustrator / Cartoonist?
Your career as an illustrator/cartoonist can begin as early as high school, especially if you start with hand-drawn illustrations. You can also start learning various CAD techniques early enough via online courses.
As a fresher, your first job will have a major learning curve. Most of your work will involve illustrating someone else's ideas. As you garner more experience, you will learn to handle individual projects and maybe even go on to establish a reputed freelance business. Freshers usually work as graphic designers, junior illustrators, animation artists, editorial cartoonists and more.
With adequate skills and experience, you can get promoted to senior positions. These can include chief advertising illustrator, graphic arts room supervisor, and computer graphics specialist among others.
Thinking of a career as an Illustrator / Cartoonist? Take the Mentoria assessment & talk to our career counsellors to get personalized step-by-step guidance for your future career path. 
How Much Will I Get Paid?
The exact amount will always depend on your qualifications, skill-set, experience and other such factors. But we can give you a general idea.
Freshers in the industry usually make anywhere around INR 2,65,000 annually on an average. As you gain experience, this can increase up to INR 4,10,000 and even more! Senior illustrators can earn up to INR 15,00,000 per year.
Okay, I'm sold. This is amazing
6-Step Career Roadmap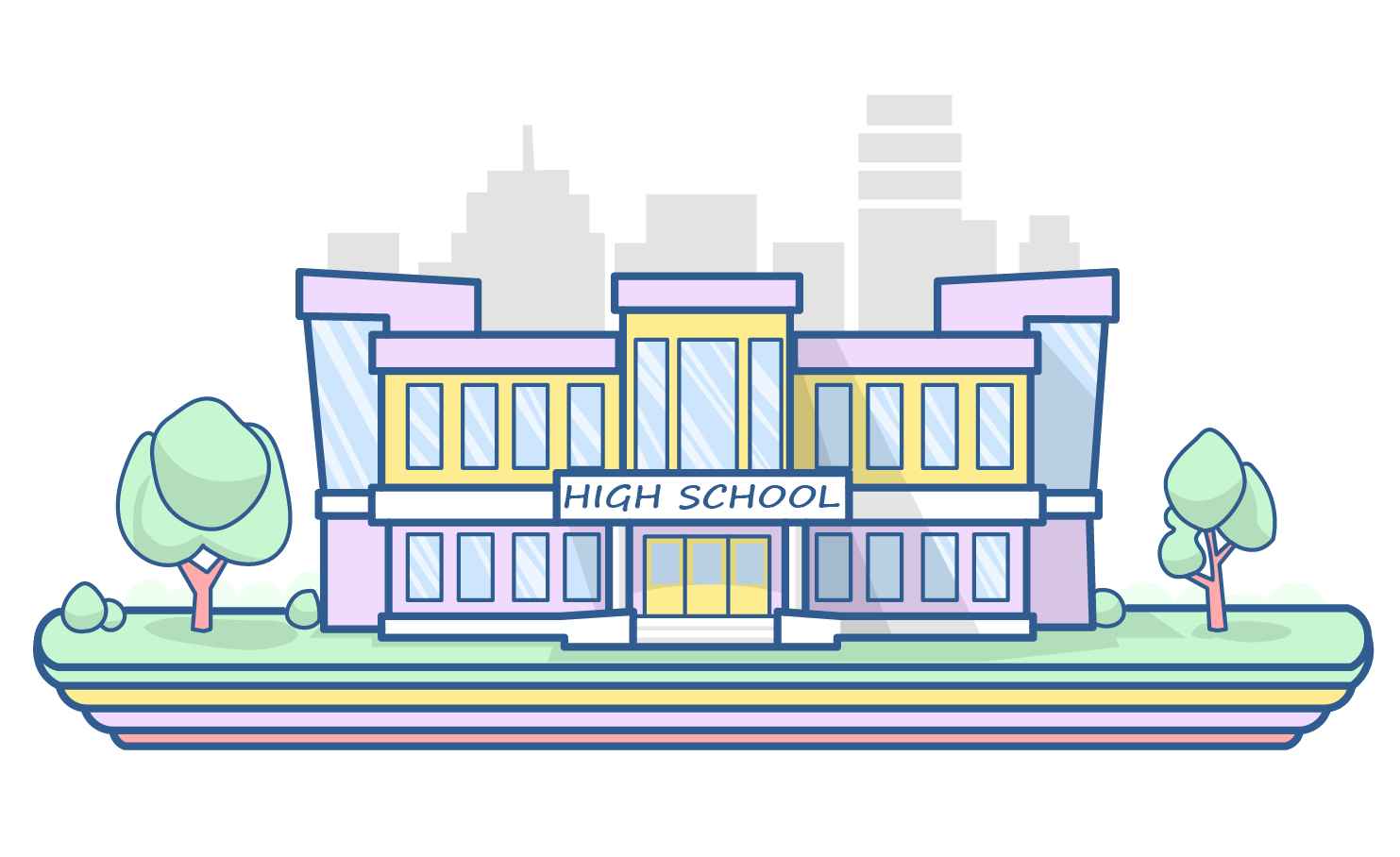 STEP 1: Class XI-XII/Junior College
Select the arts stream in high school or junior college, and work on your drawing skills alongside. You could pursue a CAD-related course or something similar during this time.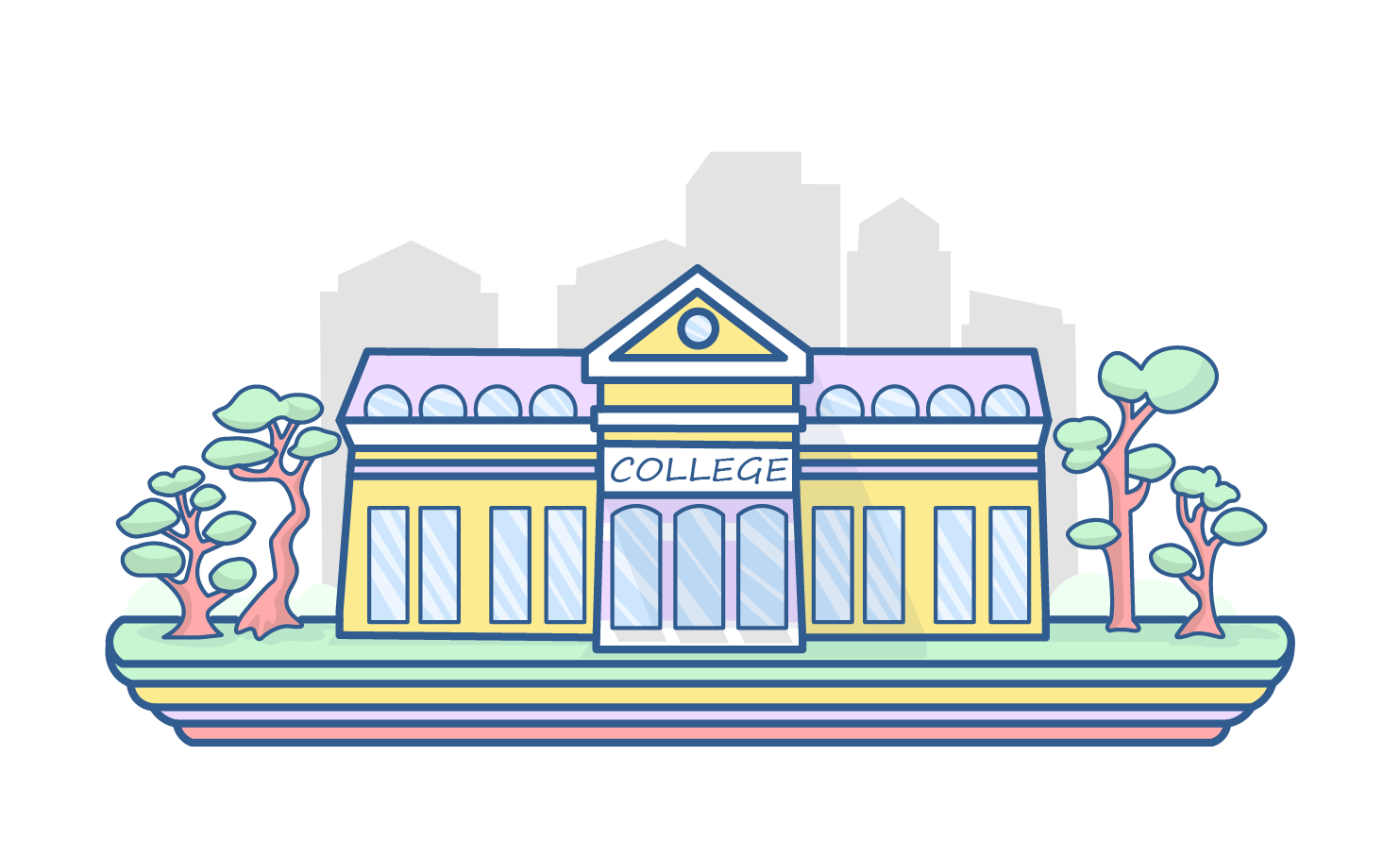 STEP 2: Graduation
While your skills will help you go ahead in this career, you can always choose to study and hone your skills further. Pick a college and get a graduate degree in a related field – you could look at Fine Arts, Graphic Design, Animation, Visual Communication or similar courses.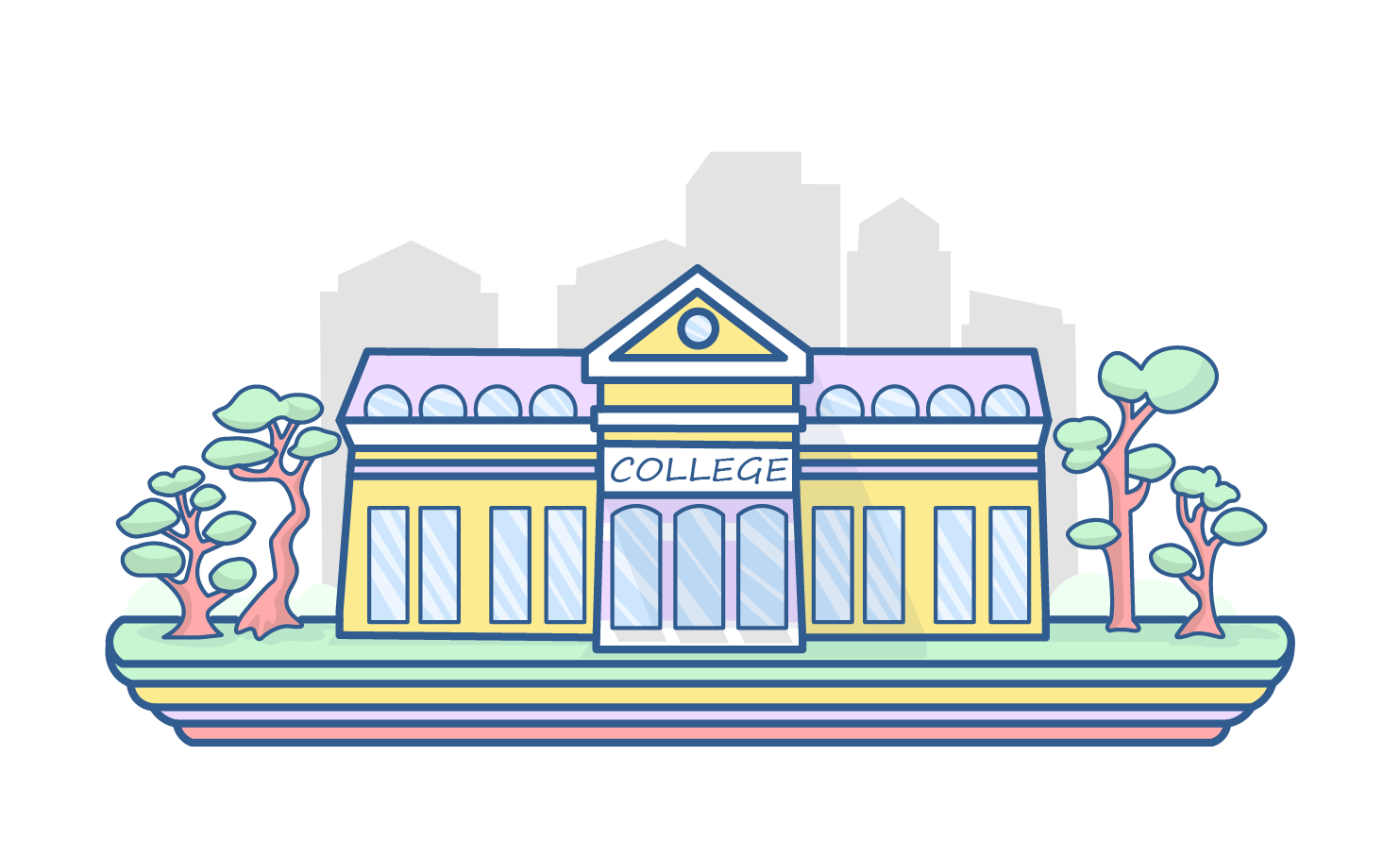 STEP 3: Build a Portfolio
This is an underrated action which, if done right, can give you a significant edge. Maintaining a collection of all your work is crucial. It can begin with college assignments and go on to have your internship as well as freelance projects. It's simple – the more experience you gain, the better your portfolio will be!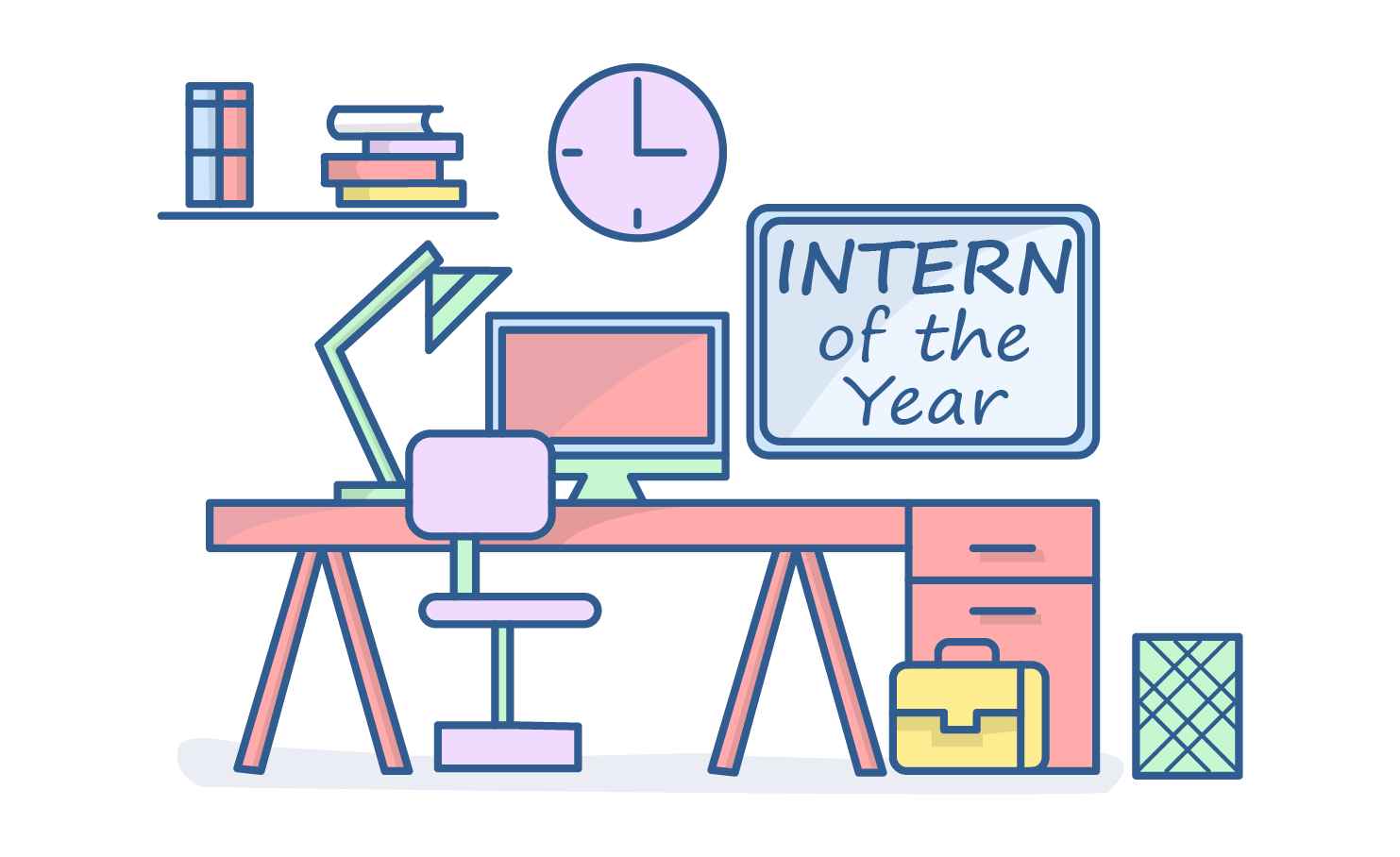 STEP 4: Internship
Take up an internship or freelance projects while you're graduating. It will help you gain practical experience, network with people from the industry and secure future job prospects!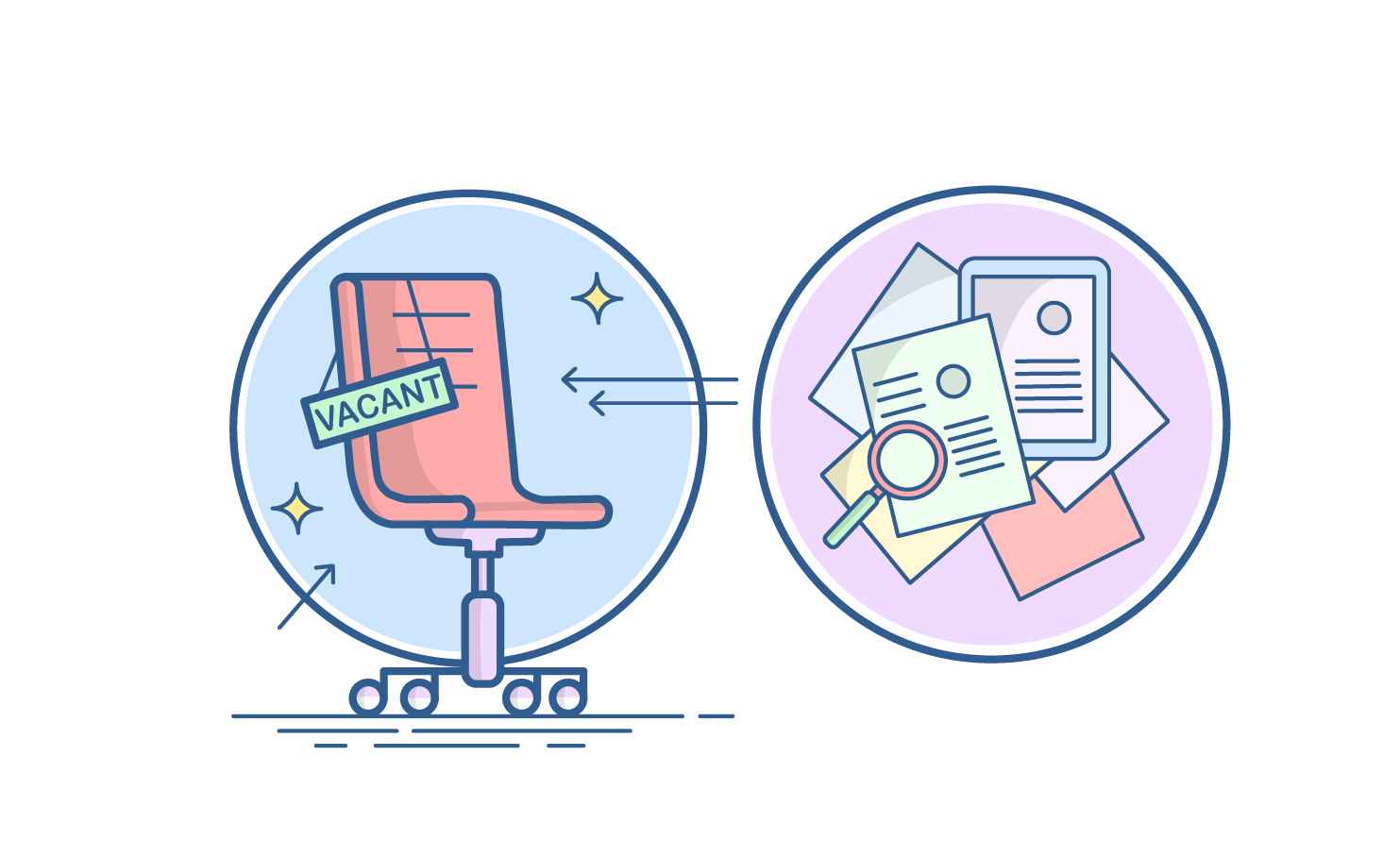 STEP 5: Land a Job
Now that you have a degree, internship experience and a great portfolio, you should look for a job. Make sure your first job gives you maximum scope for learning. It is the best time to make mistakes, learn a lot and grow as an artist. Congratulations, you are now officially an illustrator/cartoonist!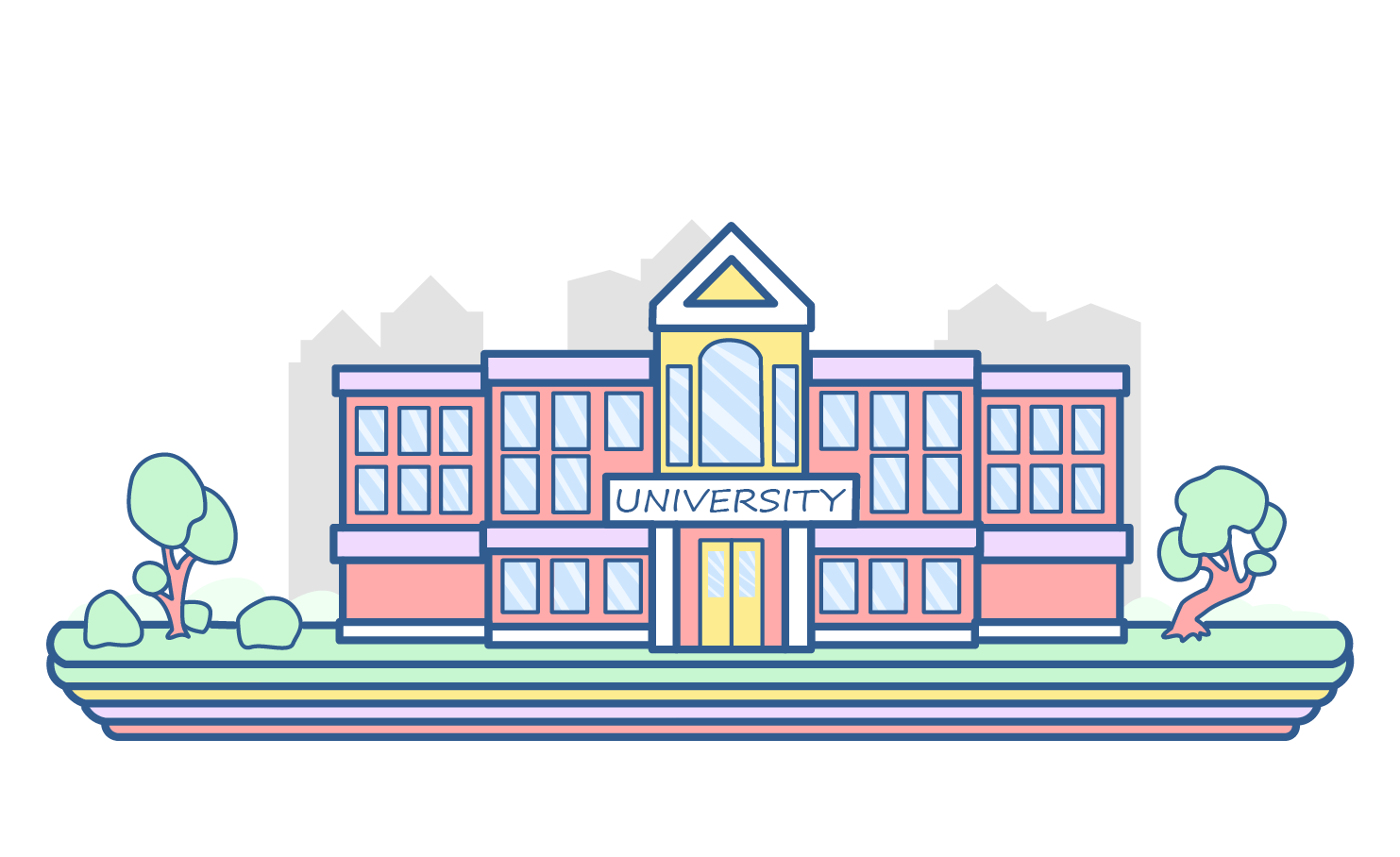 STEP 6: Post-graduation
After graduating and acquiring professional experience, you can still pursue a postgraduate (Master's) degree to further develop your skills. This means enrolling for a Master of Fine Arts in Illustration or any similar course.
Sign‌ ‌Up‌ ‌for‌ ‌Mentoria‌ ‌-‌ ‌India's‌ ‌Most‌ ‌Reliable‌ ‌Career‌ ‌Discovery‌ ‌Platform‌ ‌
Mentoria‌ ‌promises‌ ‌to‌ ‌handhold‌ ‌you‌ ‌during ‌your‌ ‌career‌ ‌discovery‌ ‌journey‌ ‌-‌ ‌from‌ ‌the‌ ‌time‌ ‌you‌ ‌sign‌ ‌up‌ ‌until‌ ‌you‌ ‌get‌ ‌into‌ ‌a‌ ‌career‌ ‌you‌ ‌love.‌ ‌