Who Is An IT Officer Bank?
You already know how computerised banking functions have become. You have passbook printing kiosks, ATMs, internet banking and so much more! In fact, almost every task performed at the bank is now done on computers. In such a scenario, IT experts have become indispensable in the banking industry.
The importance of an IT officer at the bank has increased with the introduction of Core Banking Solution (CBS). In this system, all the branches of a bank have a common network and are connected as one. Thus customer data is accessible across all branches. CBS has made it way more convenient for customers who had to visit their particular branch earlier for banking related work.
As an IT officer at the bank, you will have to shoulder a whole lot of responsibility and challenges. You essentially have to oversee that the bank's efficiency and functioning remain glitch-free. You have to provide strong tech support, especially because money is at stake!
Bank IT officers work in different areas of banking technology. You might work on software and network systems or maintain the databases and servers. You could also work on improving the current technology or developing new ones for increasing efficiency. You may look into protecting bank systems from cybercrime.
Take the Mentoria career assessment test, to find out how well-suited you are as an IT Officer Bank.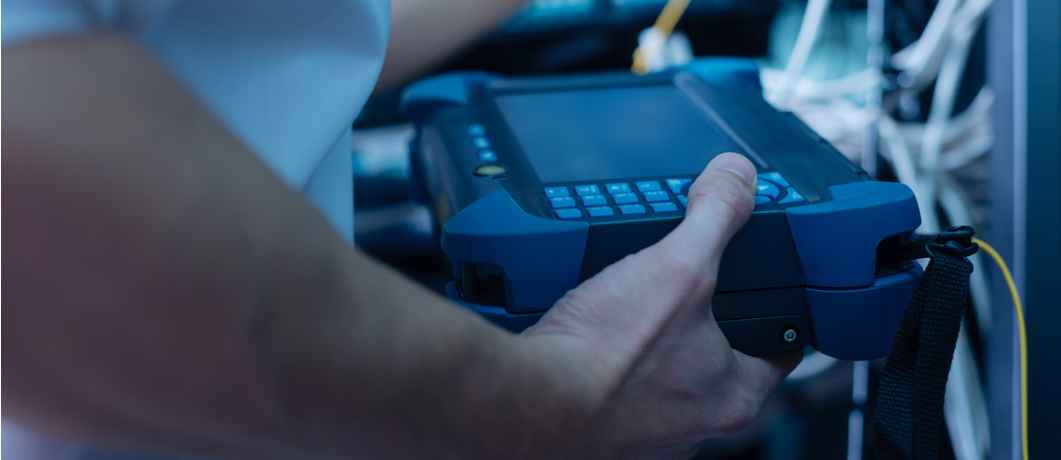 Roles & Responsibilities
Providing end-to-end support for the bank's CBS. This support can include anything from making sure the system is running smoothly to fixing hardware problems in machines. It also includes talking employees through procedures to solve certain urgent problems. Troubleshooting network and system problems are also a part of your job profile.
Maintaining procedural documentation. This means you have to write and maintain detailed reports about all the procedures and repairs you perform on the systems.
Ensuring that the shift duty system is correctly followed. Most banking systems require round-the-clock supervision. Thus, it is important that the IT team works in shifts. You have to make sure that IT personnel are available whenever there are issues, even at odd hours.
Handling the bank's vast database. This database includes sensitive customer information. The larger the bank, the wider the database. It becomes important to handle, classify and use the data carefully for proper functioning.
Being responsible for different functions of user accounts. You have to set up, maintain and modify new and existing users' accounts, profiles and passwords. You might also have to work on the bank's software for efficient handling of all this data.
Managing subsystems like ATMs, kiosks, mobile banking, internet banking, networking, etc. As an IT expert, you have to make sure all these subsystems are working correctly. In case of any errors, you need to have a team ready to fix the problem quickly.
Looking after the security of banking systems and technologies. A lot of sensitive customer data is at stake, so it is important that extensive security measures are in place. Anti-virus updates, safety checks on equipment, network security, and anti-fraud management are just some of the areas to be looked into.
Making sure that the bank's internal security is not breached. IT officers handle incidents of fraud or breach of security.
Generating MIS reports and data mining. You will have to generate reports regularly as per the requirement of the top management.
Managing vendors. Banks tend to outsource certain IT-related tasks and it is up to you, as the IT officer, to coordinate with different vendors and ensure that the tasks are completed without any technical glitches.
What Skills Will I Need To Have To Do This Job Well?
As exciting as this sounds, there are some things you'll need to learn to do the job right:
TECHNICAL SKILLS
Information technology is a field that requires in-depth technical expertise. At the same time, you also need to have sound knowledge of banking functions and procedures. As an IT bank officer, your mastery over both these areas is critical if you want to do well.
PROBLEM-SOLVING SKILLS
A major part of this job consists of problem-solving. There can be all sorts of issues with systems and networks. You have to be able to solve them, as soon as possible so work can resume. You have to be prepared with a list of things that can go wrong and their solutions. Troubleshooting is a big part of your job profile.
TEAMWORK AND COMMUNICATION SKILLS
As an IT officer at the bank, your work is related to almost all the employees. In case of a problem, you work with branch employees and event management level executives. You need to have excellent communication and interpersonal skills to be convincing and confident while interacting with them. You will also need to work as a part of a team and ensure that the job is done right and on time.
Thinking of a career as an IT Officer Bank? Take the Mentoria assessment test & talk to our career counsellors to get personalized step-by-step guidance for your future career path. 
What Will My Workplace Look Like?
Bank IT officers have to work in – you guessed it – banks! You might work in specific branches, the head branch or administrative branch, depending on your role and organisation. It is mostly a sedentary job, although sometimes, you may work with hardware or wires in outdoor settings.
As discussed earlier, an IT officer at the bank usually works in shifts. So you might have to work on odd-hour shifts occasionally. Work hours are long, but the work is not very extensive or exhaustive. There is a good level of job security, but job promotions are a little difficult to get.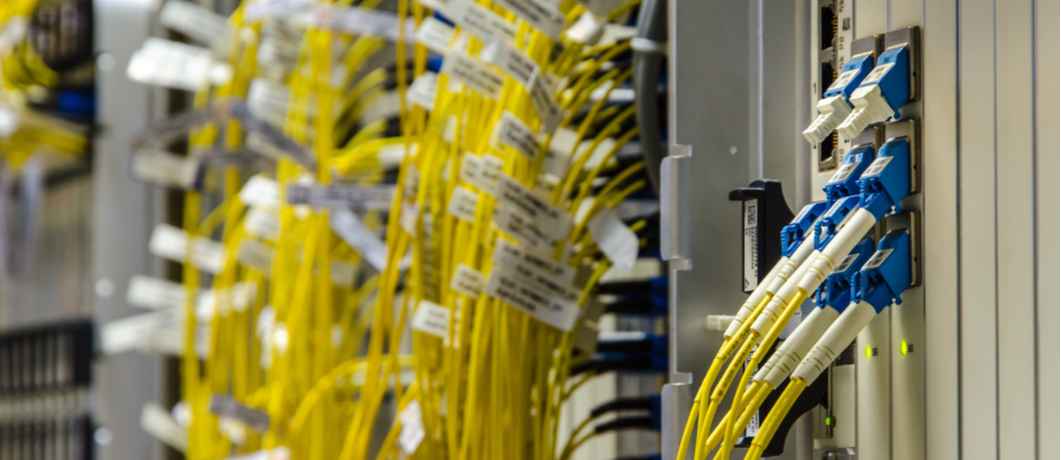 What Is My Scope For Career Growth As An IT Officer Bank?
Working as a bank IT officer is almost like having a government job. Thus, people usually look at it with a long-term point of view. Apart from qualifications, promotions are also based on influence, seniority and the bank's internal policies.
To become an IT bank officer, you have to appear for the Institute of Banking Personnel Selection (IBPS) exam. After you have cleared the exam and personal interview, you are eligible for an entry-level position. There are basically around seven different stages in the career of a bank IT officer. On an average, you can expect a promotion after 2-3 years at each position.
The general growth trajectory goes like this:
Junior Management Grade Scale 1 – Officer
Middle Management Grade Scale 2 – Manager
Middle Management Grade Scale 3 – Senior Manager
Senior Management Grade Scale 4 – Chief Manager
Senior Management Grade Scale 5 – Assistant General Manager
Top Management Grade Scale 6 – Deputy General Manager
Top Management Grade Scale 7 – General Manager
Major banks that hire successful IBPS candidates include Allahabad Bank, Bank of Baroda, Central Bank of India, Syndicate Bank, Dena Bank, IDBI Bank, Canara Bank and much more!
How Much Will I Get Paid?
The exact number will depend on where you're working, your post and your experience. But we can give you a general idea.
IT officers at the bank fall under the category of IBPS Specialist Officers. The salary structure is more or less fixed and the increment amounts and levels are set. However, this also means there are many perks attached to it! These perks are kept in mind while calculating the salary amounts.
The salaries are classified according to the scale of the position – Scale I, Scale II and Scale III. For Scale I, the salary structure is approximately around INR 24,000 to INR 32,000 per month. For Scale II, the basic pay structure is approximately INR 34,000 to INR 40,000 per month.
Okay, I'm sold. This is amazing
6-Step Career Roadmap
STEP 1: Class XI-XII/ Junior College
You could pursue the science stream in XI-XII or junior college and study subjects like Physics, Chemistry, Biology and Mathematics among others.
STEP 2: Entrance Test
For becoming a bank IT officer, you need to fulfil certain eligibility criteria. To become a Scale I or Scale II IT officer, you need to be at least 20 years old and not more than 35 years old. Based on the degree you wish to pursue, you will have to appear for the necessary entrance tests.
STEP 3: Graduation
You also need to have at least a 4-year Engineering Degree in Computer Science/ Computer Applications/ Information Technology/ Electronics & Instrumentation/ Electronics/ Electronics & Telecommunications/ Electronics & Communication.
STEP 4: Post-graduation
You will also need a Post Graduate Degree in Electronics/Electronics & Telecommunication/Information Technology/ Computer Applications/Electronics & Communication/ Electronics & Instrumentation/ Computer Science. These might also require you to clear an entrance test.
STEP 5: Certification
You will need the Indian Ministry of Communication and Information Technology's Department of Electronics and Accreditation of Computer Course (DOEACC) Level 'B' completion certificate.
STEP 6: Land a Job
To be employed at Scale I, you don't need any work experience. You can apply for this job immediately after you finish studying. However, for Scale II, you will need a minimum of 2 years of work experience in IT.
Sign‌ ‌Up‌ ‌for‌ ‌Mentoria‌ ‌-‌ ‌India's‌ ‌Most‌ ‌Reliable‌ ‌Career‌ ‌Discovery‌ ‌Platform‌ ‌
Mentoria‌ ‌promises‌ ‌to‌ ‌handhold‌ ‌you‌ ‌during ‌your‌ ‌career‌ ‌discovery‌ ‌journey‌ ‌-‌ ‌from‌ ‌the‌ ‌time‌ ‌you‌ ‌sign‌ ‌up‌ ‌until‌ ‌you‌ ‌get‌ ‌into‌ ‌a‌ ‌career‌ ‌you‌ ‌love.‌ ‌