Who Is A Kickboxer?
You must have often seen heroes kicking and punching the bad guys in your favourite action movies. A popular combat style often portrayed in these movies is kickboxing. Kickboxing originates from the martial art of Muay Thai and has elements of other martial arts like Jiu-Jitsu, Karate, grappling, Tae Kwon Do, boxing as well as American kickboxing. A professional kickboxer participates in competitions, events and performances for prize money or recognition or both.
As a kickboxer, you will participate in kickboxing competitions and try to be the best fighter among the participants. Thanks to your professional life, you will become a powerful and agile person with a keen interest in physical fitness. Due to the popularity of the sport, you will have various career options apart from competitive kickboxing, for example, you can even be a celebrity kickboxing performer in entertainment programmes like mix martial arts, roles in action movies etc.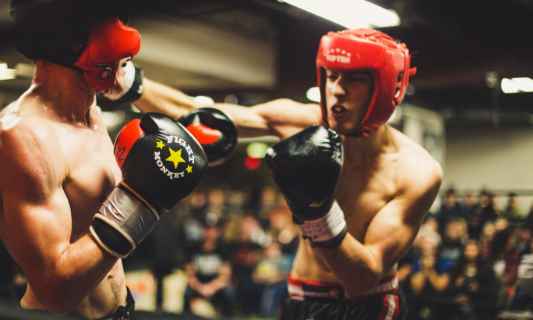 Roles & Responsibilities
Training to perfect the kickboxing skills. Training for kickboxing can be tricky as it combines the flexibility of martial arts with the power of boxing. You will be working on your agility as well as strength in order to excel in kickboxing. Besides, training for a single match can be quite rigorous. For example, if you have a match in a week, you will be perfecting your game and bringing your body to perfect shape with a mix of intense match practice and exercise sessions.
Joining kickboxing associations and training schools. Your training and preparation will bear fruit only when you get the right trainer and governing body. Your kickboxing association will help you to find the right trainer as well as the right event for you. For example, you want to pursue kickboxing and you walk into a kickboxing association and training centre. The association will help you in getting the right match practice, the right training and all necessary guidelines.
Learning the rules. Being thorough about the rules of the game you are playing is very important. There is a time period for a kickboxing bout, places of the body where you can't hit, actions that are forbidden by the governing body etc. For example, you wouldn't want to be penalised or banned from participating because of breaking the rules. So it is only wise to know the rules and play by it.
Participating in competitions and events. As a professional kickboxer, your aim will be to win matches. You will participate in kickboxing events and try to win them, thus bettering your standing in the world of kickboxing. For example, as a competitive kickboxer, you will keep an eye on the World Association of Kickboxing Organisations (WAKO) event calendar and choose your battles, be it age group competitions or regional ones.
Establishing brand value. If you aim to become a commercially successful kickboxer you have to be smart enough to make yourself visible in the public eye. Once people are familiar with your name and achievements, you will be getting more acceptance in endorsements and performances. For example, if you manage to get media and public attention regularly you will be attracting more sponsors and endorsements as well as invitations for appearances as well.
Take the Mentoria career assessment test, to find out how well-suited you are as a Kickboxer.
What Skills Will I Need To Have To Do This Job Well?
As exciting as this sounds, there are some things you'll need to learn to do the job right:
POWER AND STRENGTH
You have to be a physically powerful person to overpower your opponent and win your matches. The power will come from regular exercise, training and proper diet. As a kickboxer, you will be particularly choosy about your diet, with protein shakes being your preferred comfort food. Kickboxing involves high-intensity physical activity during the match and you to have power and strength to sustain it.
PHYSICAL FITNESS
Building up muscles and strengthening them is one part, but you also need physical fitness to do so on a continuous basis. Only a physically fit person can endure the rigorous training and exercise sessions and battle in a closely contested kickboxing match. With perfect physical fitness, you will have the flexibility to avoid your opponent's punches and perfect body balance while taking a swift kick.
SHARPNESS
The key to success in kickboxing lies in your alertness. It will help you to read your opponent's move and notice his/her weaknesses. For example, you will have to observe that your opponent is pulling his hand back for a punch and prepare your defence accordingly. Similarly, if you notice that your opponent is off balance you can take advantage with a flurry of attacks.
DEDICATION
Kickboxing is a very physically demanding sport. You need to compromise a lot of your life's luxuries in order to be a good kickboxer. Apart from cutting down on junk food, you will have to compromise on your social life to make room for more and more training and exercise sessions. You will need utmost dedication and sincerity to develop a single-minded focus on kickboxing.
CONFIDENCE AND FLAMBOYANCE
Not a skill that can earn many points inside the ring, your flamboyance can, however, earn you a lot of extra money. Your confidence and attractive personality along with your kickboxing success will draw more public attention, which in turn will bring in endorsements and sponsorship deals. As kickboxers are popular choices for show business opportunities, your personality will help you to become an obvious choice in this regard.
What Will My Workplace Look Like?
As a kickboxer, your life will focus on training and exercise along with leading a healthy lifestyle. Kickboxers are not employed by organisations, although you may get the opportunity to enter into contracts with agencies for performances, for sporting or entertainment purposes. For example, a television channel broadcasting a show on kickboxing may offer you a contract as one of the performing artists in the show. Other than that, your workspace will be the training centre where you practice with your fellow kickboxers and the trainer. You will also be doing exercises at home and in the outdoors. Other than the training centre, you will be regularly participating in kickboxing matches. For the purpose of participating, you will be travelling to different destinations. For example, the youth world championship for 2018 is being held in Italy. You will also be involved in matches during weekends and at odd hours, because viewership is higher at non-business hours and holidays.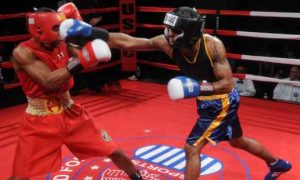 What Is My Scope For Career Growth As A Kickboxer?
Initially, you will be participating in amateur competitions based on age groups. If you perform well you can graduate from district level to the state level, national level or even international competitions. With experience, you will be participating in senior competitions and in championship events, mostly for a medal and recognition. You can go on to become a trainer when you gain a lot of experience, but the most attractive career option of a kickboxer is to go professional. This is where your fights earn for your prize money and lucrative deals. You can get deals to join glamorous kickboxing events, which are often in the form of popular TV shows as well. Kickboxers like Saurav Gurjar got acting opportunities before getting selected for the famous World Wrestling Entertainment (WWE), so you have a whole range of opportunities starting from amateur competitions to show business. At the height of your success, you may even get movie offers to portray action heroes and it could be you who is beating up bad guys on the big screen!
Thinking of a career as an Athlete SportsPerson Kickboxing? Take the Mentoria assessment test & talk to our career counsellors to get personalized step-by-step guidance for your future career path. 
How Much Will I Get Paid?
The exact number will depend on your skills and on the success you had as a Kickboxer. But we can give you a general idea.
Kickboxing in India is gaining viewership as a form of thrilling entertainment. Youngsters used to earn as low as INR 10,000 in Indian prize money events a decade ago, it rose to INR 50,000 a couple of years ago. The government is still not very promising as kickboxing remains outside the Indian Olympic Council, kickboxers nowadays go crowd-funding their pursuits as well. Internationally, events like Glory kickboxing carries millions of dollars as prize money, so there is a good international prospect for the sport.
Okay, I'm sold. This is amazing
1-Step Career Roadmap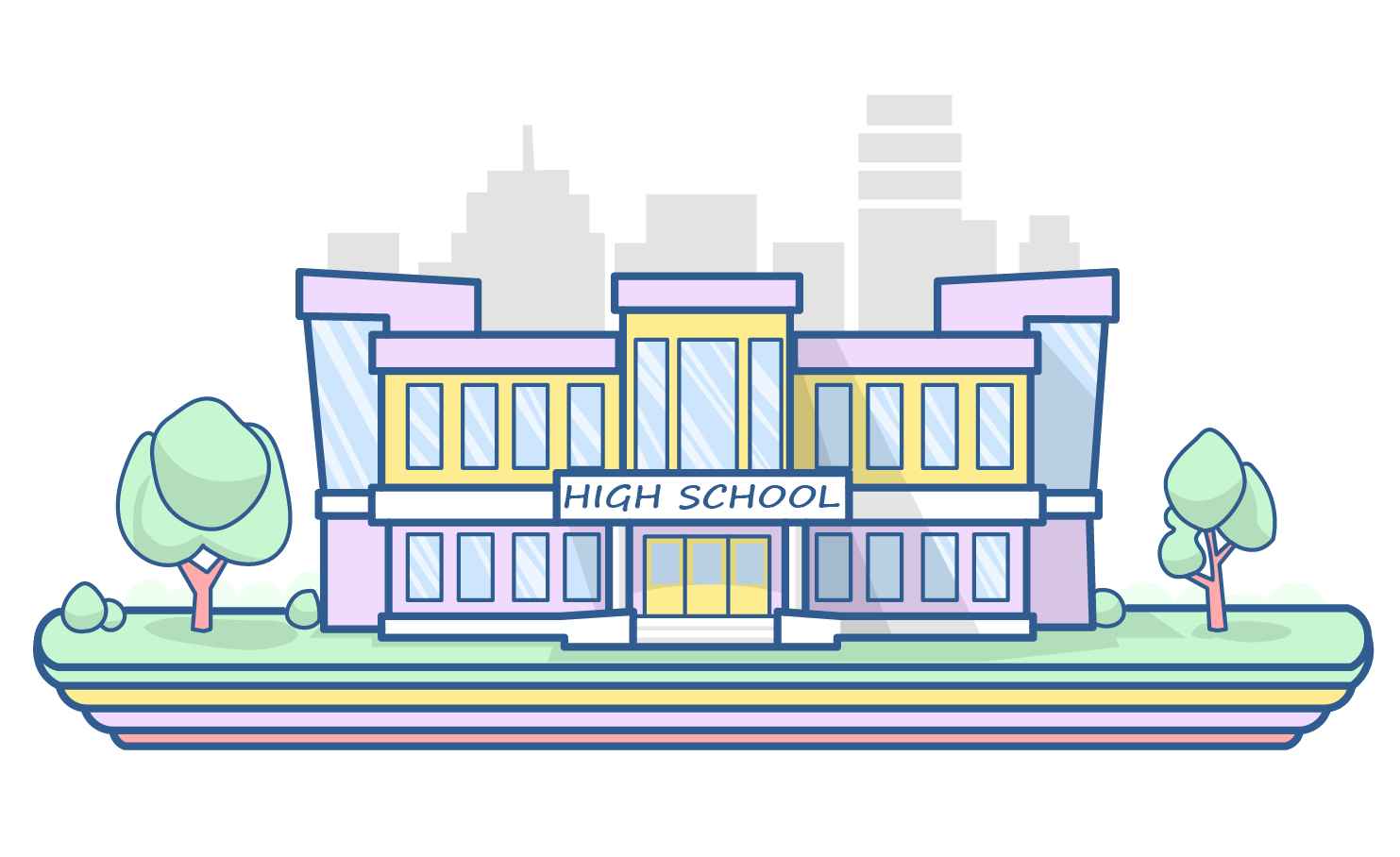 STEP 1: Training and Academic Education
You don't have to worry too much about books in order to be a kickboxer. Look for a good trainer and/or kickboxing school – if a school has continuously produced successful kickboxers in the past, go for it! As far as studies are concerned, it is always good to have some educational qualifications in your life. Take up something that doesn't take too much time and give you a lot of time to practice kickboxing. Doing long scientific experiments in the laboratory or going for an industrial training would create a problem in your daily kickboxing routine, so avoid elaborate and difficult courses.
As you perform better and better in training and matches, you will continue to grow as a professional kickboxer.
Congratulations, you are now officially a Kickboxer!
Sign‌ ‌Up‌ ‌for‌ ‌Mentoria‌ ‌-‌ ‌India's‌ ‌Most‌ ‌Reliable‌ ‌Career‌ ‌Discovery‌ ‌Platform‌ ‌
Mentoria‌ ‌promises‌ ‌to‌ ‌handhold‌ ‌you‌ ‌during ‌your‌ ‌career‌ ‌discovery‌ ‌journey‌ ‌-‌ ‌from‌ ‌the‌ ‌time‌ ‌you‌ ‌sign‌ ‌up‌ ‌until‌ ‌you‌ ‌get‌ ‌into‌ ‌a‌ ‌career‌ ‌you‌ ‌love.‌