Who Is A MakeUp Artist?
Makeup artists use makeup and prosthetics to transform their clients' appearances. The clients could be anyone from the common folk to celebrities and entertainers. As a makeup artist, you will work individually or as a part of a team to beautify your clients or transform their appearance as per their particular requirement. You will be the expert in using makeup materials and prosthetic tools; the latter will help if you work on period movies and theatre plays, science fiction, etc. Ever watched Game of Thrones? The Night King's look has been created by a makeup artist!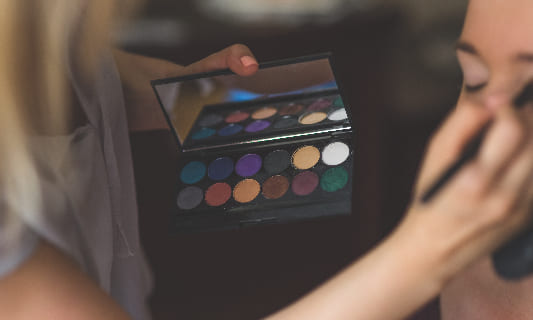 Roles & Responsibilities
Applying makeup. This is your primary task as a makeup artist. You will apply makeup on your client as per their requirement. This could be a subtle look for a party, a bridal look for a wedding, or a heavyset look for an actor playing a particular role. It is important that you discuss the requirements before beginning your work.
Applying prosthetics as per requirement. Say your client is a young actor trying to enact an extraterrestrial being. You would mould or sculpt makeup prosthetics out of silicone, gelatin and other such materials to help the actor achieve that look.
Designing looks for clients. Say your client wants to look like a zombie for a Halloween party. You would have to understand their requirements beforehand and 'design' the look accordingly. Once your client agrees on the look, you could proceed with the makeup.
Maintaining health and safety. As the chemicals you use are going directly onto a person's skin, you need to ensure that you use high-quality materials and tools. You should also exercise adequate caution and safety while applying makeup. Excessive use of harmful materials can have an adverse effect on the client.
Maintaining a cordial relationship with the client. As this is a personal service profession, it is entirely up to you to ensure maximum customer satisfaction. Your client should be able to trust your judgement and come back to you everytime they need makeup.
Take the Mentoria career assessment, to find out how well-suited you are as a MakeUp Artist.
What Skills Will I Need To Have To Do This Job Well?
As exciting as this sounds, there are some things you'll need to learn to do the job right:
CREATIVITY
Makeup requires creativity and imagination with a strong visual sense. You are expected to understand facial features and shapes and know how to highlight them. You should be able to visualise an assignment in advance and build a mental picture of the makeup to be done.
INTERPERSONAL SKILLS
You should enjoy meeting new people like models, actors, photographers and other clients or customers, communicate with them to understand their goals and provide necessary feedback. You should be confident and tactful when suggesting changes that may benefit a customer's appearance.
PATIENCE
You might not have the luxury of time, especially if you're working on a movie set. Your work can get stressful sometimes, and requires long hours of concentration to create meticulous makeup arrangements. Of course, you may have clients who want further changes. Patience will help you get through a tough day.
MANAGEMENT SKILLS
As a makeup artist, you have to manage your time as well as your clients' time. Plan your appointments and keep buffers around them to accommodate delays.  When you're starting out, you will also have to market your skills, manage your online presence and build a strong client base.
COMMUNICATION SKILLS
Your job involves interacting with clients who may be film stars, performing artists, directors, etc., to understand the makeup needs. You also share your initial thoughts on the makeup visualisation with them. All this calls for good communication skills.
What Will My Workplace Look Like?
As a makeup artist, you're most likely to work at an indoor location, although this location would change depending on your work profile. If you work at a beauty salon or clinic, your workplace is not likely to change all that much. If you work as a freelancer for a production house, your location and timings will change regularly. Say you're working on a movie where a shoot begins early in the morning. This could mean your job of getting the actor ready for the shot actually begins late at night. Working on a movie set could also involve travelling.
Most makeup artists work as freelancers or are self-employed, which means you get to decide the number of clients you take on and the hours you work for.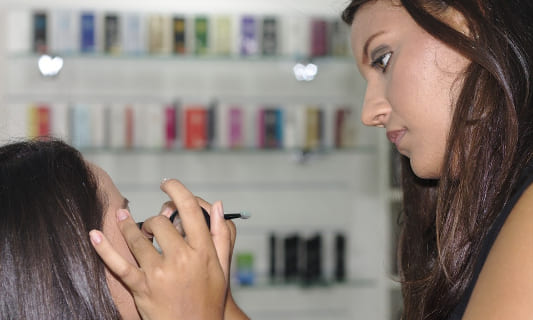 What Is My Scope For Career Growth As A MakeUp Artist?
You could work at a salon, spa, beauty clinic or bridal boutique. You could freelance and pick a market to specialise in. For instance, you could only choose to help brides get ready for their big day, or work for fashion, film, television, theatre production, special effects, and more. There is a lot of scope for makeup artists in the entertainment industry.
Thinking of a career as a MakeUp Artist? Take the Mentoria assessment test & talk to our career counsellors to get personalized step-by-step guidance for your future career path. 
How Much Will I Get Paid?
The exact number will depend on your reputation and expertise in the profession, but we can give you a general idea.
Makeup artists earn anywhere between INR 1,00,000 to INR 4,60,000 per annum In India. Experienced and senior makeup artists associated with big movie houses or specialities like bridal makeup earn much more.
Okay, I'm sold. This is amazing
4-Step Career Roadmap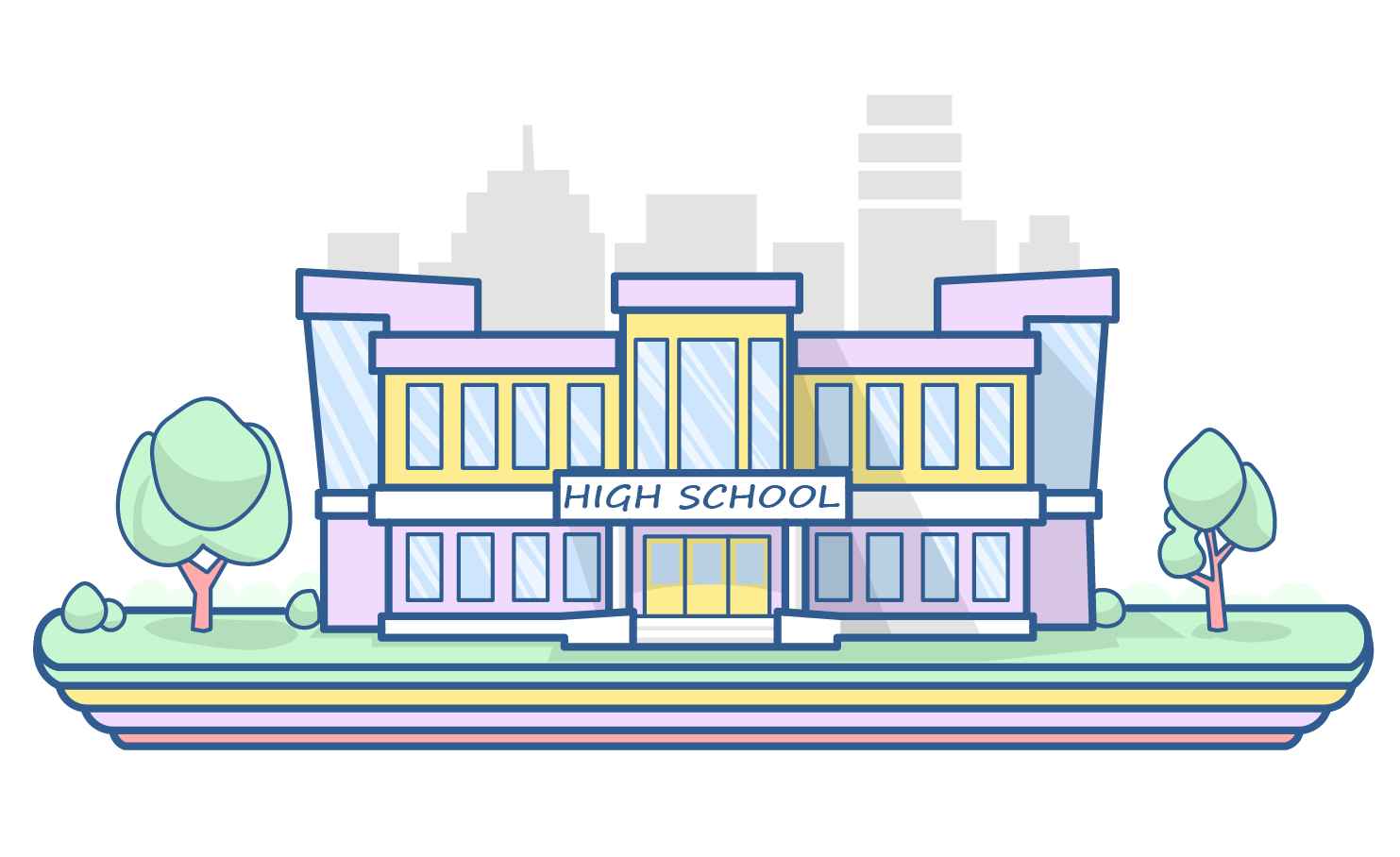 STEP 1: Class XI-XII/Junior College
There are no specific curriculum requirements at this level. An aspiring makeup artist would, however, be expected to clear this level.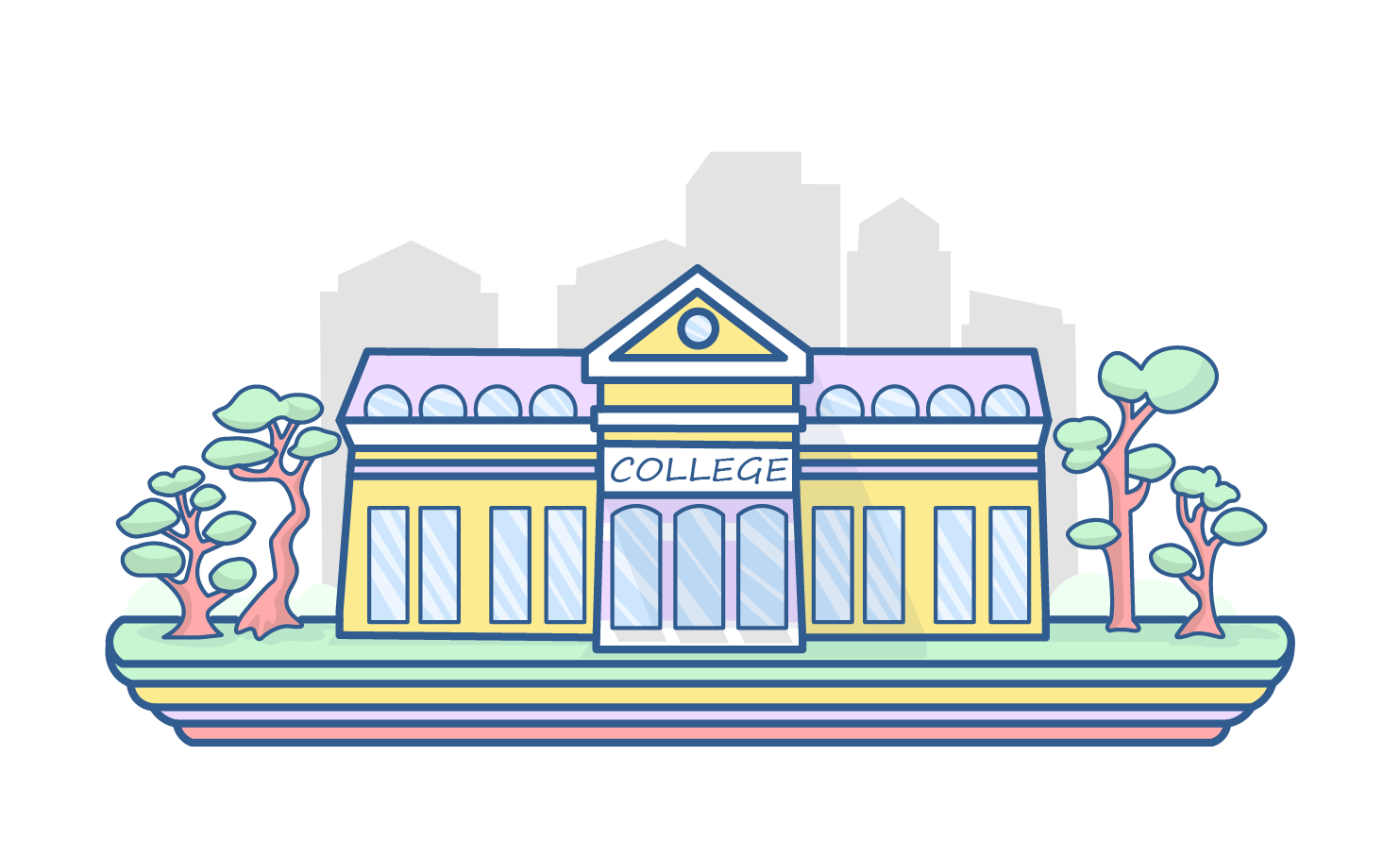 STEP 2: Graduation
Graduation is not compulsory or a prerequisite for an aspiring Makeup Artists. Most of the relevant courses are short-term. You could pursue a graduation in another field of your choosing alongside.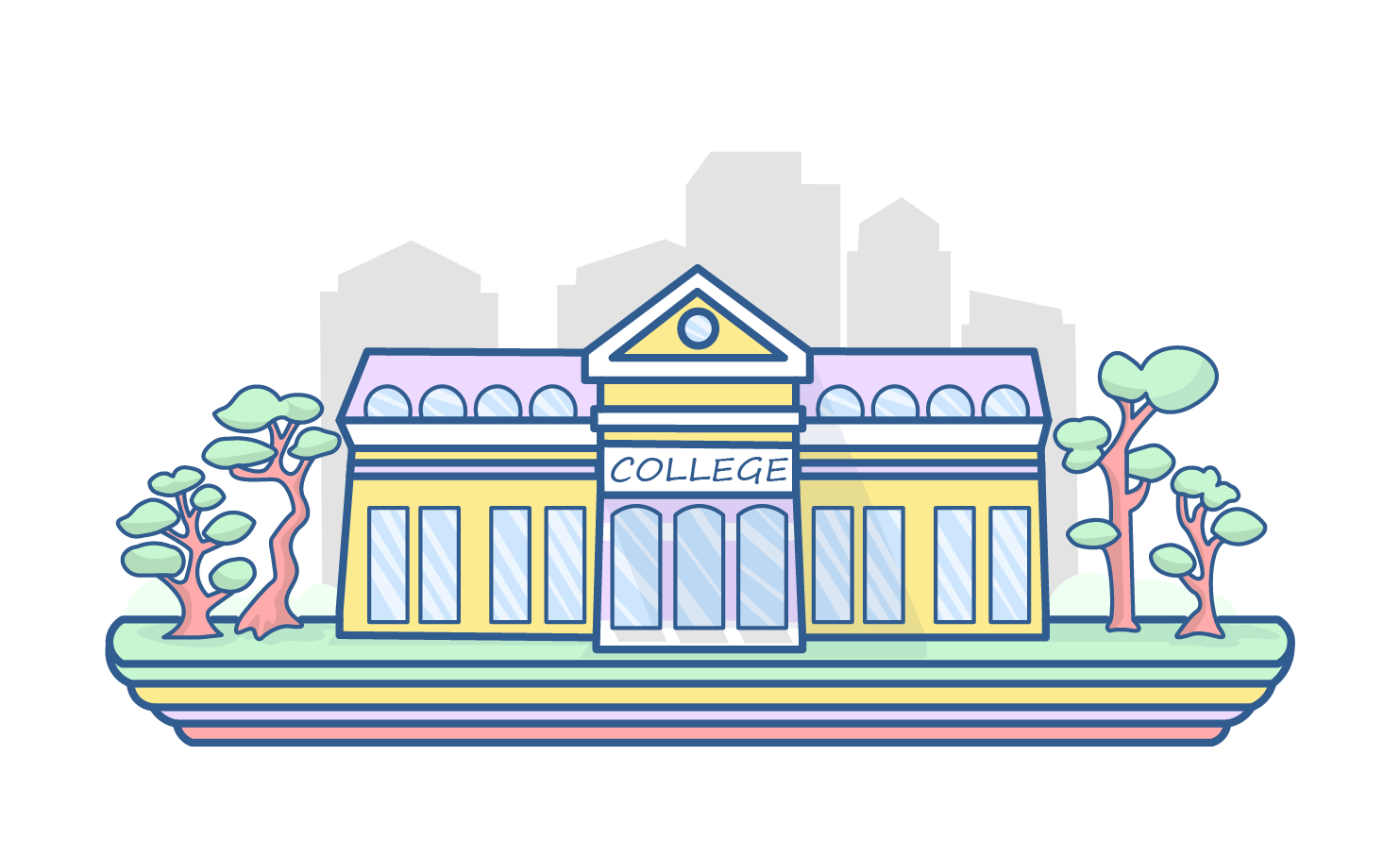 STEP 3: Training/Diploma
You can undergo training or certification/diploma courses in cosmetology/beauty care/ makeup. The training is often as an apprentice or assistant to a reputed makeup artist. Several big beauty brands offer such professional courses.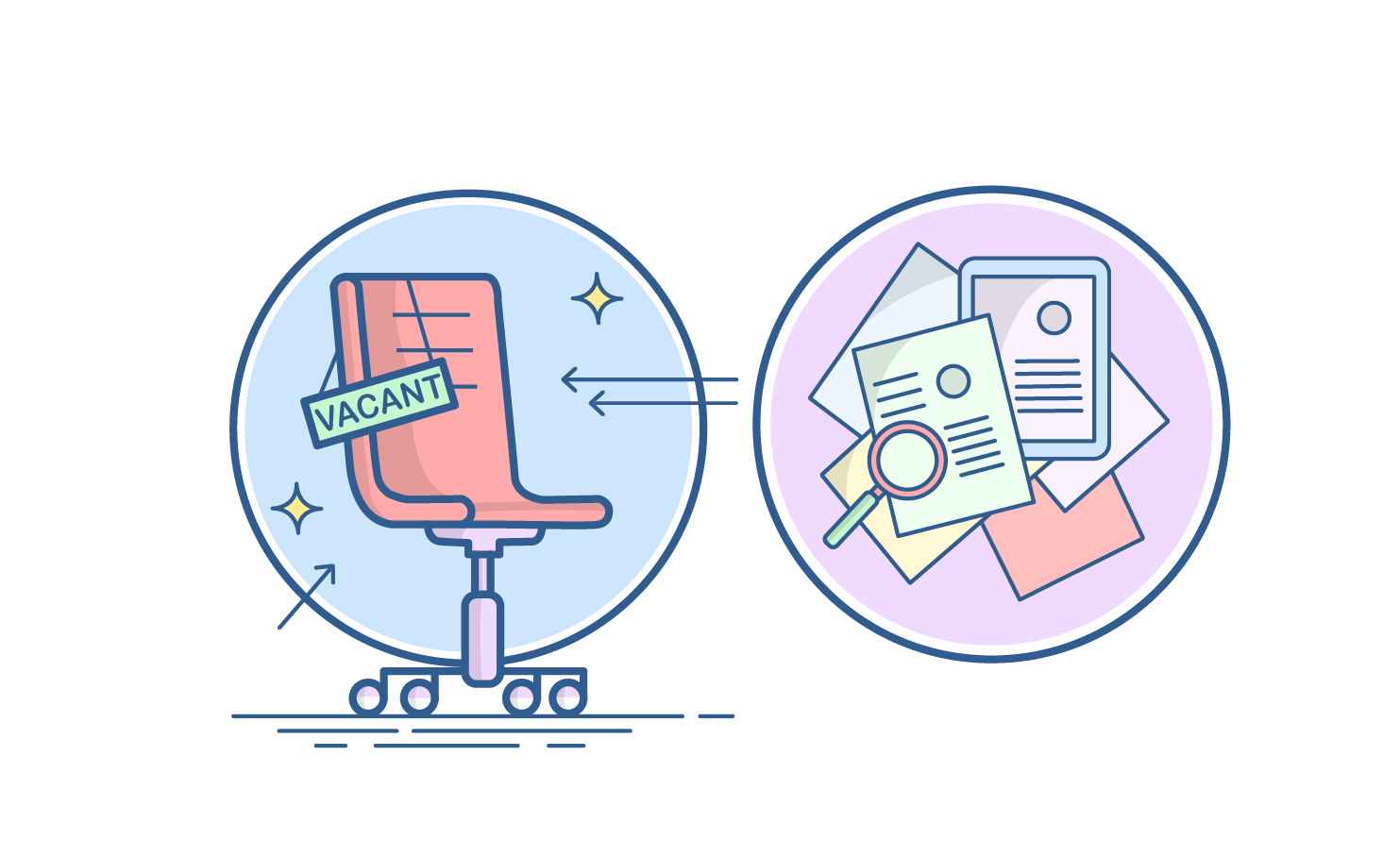 STEP 4: Land a Job
Once you are equipped with the right training and education, you can begin applying for a job as a makeup artist.
Congratulations, you are now officially a makeup artist!
Sign‌ ‌Up‌ ‌for‌ ‌Mentoria‌ ‌-‌ ‌India's‌ ‌Most‌ ‌Reliable‌ ‌Career‌ ‌Discovery‌ ‌Platform‌ ‌
Mentoria‌ ‌promises‌ ‌to‌ ‌handhold‌ ‌you‌ ‌during ‌your‌ ‌career‌ ‌discovery‌ ‌journey‌ ‌-‌ ‌from‌ ‌the‌ ‌time‌ ‌you‌ ‌sign‌ ‌up‌ ‌until‌ ‌you‌ ‌get‌ ‌into‌ ‌a‌ ‌career‌ ‌you‌ ‌love.‌ ‌