Land Your Dream Government Job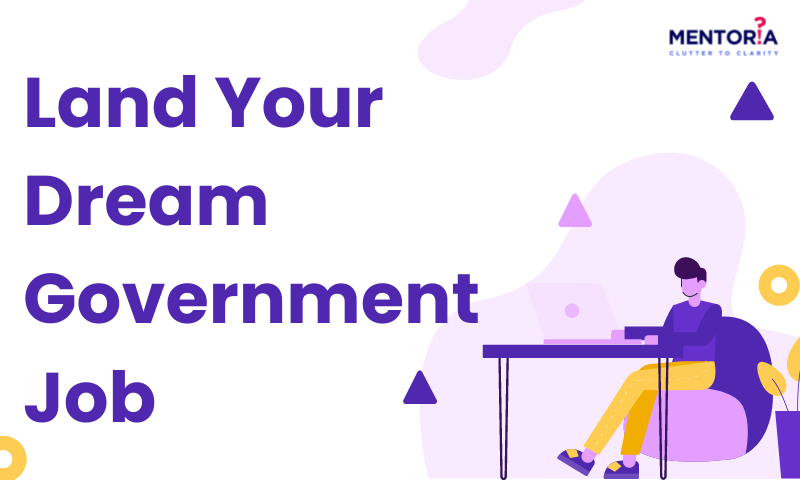 ---
---
In India, working for the government will never go out of style. Additionally, the recent Cabinet ratification of the 7th Pay Commission's proposals has increased the attraction of government jobs in India. However, applying for a government job can take a very long time and depends on the government organisation.
The UPSC, SSC, Indian Railway, UGC, SBI, LIC, and Defense Sector are some significant employers in the Indian government sectors. Each organisation's application process is unique, and it differs from post to post! But we are here to help you bag and land your dream government job!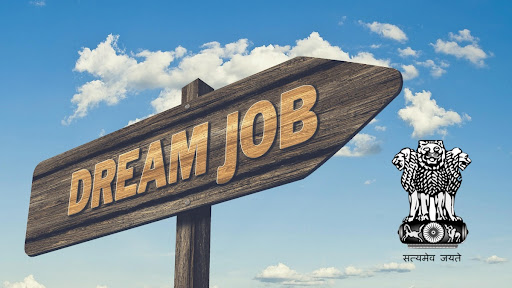 Why Work For the Government? Is It Worth It?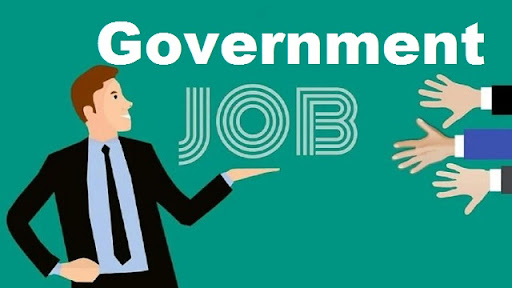 But before we help you land the job, you must know about the basic benefits of working for the government. You might wonder whether it gives you more benefits than working for a private job sector. Guess what? Government jobs do have many advantages that a private job cannot offer.
Salary on time without fail.

Pensionable till the last breath.

The workload is negligible.

Housing facilities.

Free health care.

Get all sorts of allowances.

Countless vacation time!

Sense of social security.

Make extra money.

Job stability.
Few Governmental Jobs
Motivation is a must before you prepare for your exam or land a job! Here is the list of top government jobs in India that you can apply for:
Bank Probationary Officers

Professors/Lecturers
How to Land a Government Job, Then?
Now that you know all the benefits and advantages you enjoy while serving your nation. It's only fair we help you bag the government job of your dreams! Here's how you achieve it!
Prioritise Researching About Your Exam: 
You must have complete knowledge about the exam before starting to prepare for it. Here's how to do it:
You must make sure you read the exam's official announcement in its entirety. You will learn about the exam schedule and other significant events from this.

The next step is to confirm that you meet the qualifying requirements by checking them.

The next step is to research the employment opportunity you are interested in and check it out.

The next stage is to determine whether any knowledge or abilities are necessary for the exam.

Check the exam's syllabus, then start making your preparations.
The next step is to design a strategy when you have gathered all the exam-related information. All the topics included in the government exam's curriculum must be part of your plan. Make a schedule, and remember to include your everyday responsibilities like eating, sleeping, and taking a shower. To maintain good discipline throughout the day, have a set routine for everything you do.
Study For the Aptitude and Reasoning Tests

:
Nearly all government exams include an aptitude and reasoning section. The aptitude and cognitive abilities of the candidates must be acute and honed. The only way to improve this section is to answer more and more questions. So that you have a tonne of practice questions, you can purchase books specifically for these parts.
Solve Previous Year's Test Questions:
By doing this, you can get a sense of the types of questions that will be asked this time in the test by completing the previous year's question papers. You will also gain a firm understanding of the exam's syllabus, the format of the questions, the scoring system, and many other relevant details. 
Give Equal Weight to All Stages:
This is a very important issue since some students spend most of their preparation time on just one section of the exam, which causes them to perform poorly on the other sections. For instance, if you are preparing for the IAS, you must equally prepare for the three phases: the preliminaries, the main exams, and the interview, as your chances of selection depend equally on each of them.
Long-term, taking notes can be highly beneficial for you. The preparation of notes helps you prepare for exams since it trains your brain to recall information as well as write it down. Additionally, handwritten notes are beneficial for last-minute adjustments.
Take Good Care of Your Health
Students neglect their health amid the stress of studying for exams. They frequently stay up late to do their coursework, which has a detrimental effect on their health. Make sure you don't make this mistake. Cramming and studying all day long will only serve you well if you take care of yourself! A healthy body and brain go hand in hand; if your body is exhausted, your brain won't be able to focus on your studies.
Maintain Your Positive Attitude:
The key to success is optimism. You'll get the motivational boost you need to stay focused on your studies by maintaining a pleasant attitude while you're studying. Your chances of succeeding will only be hampered if you give up hope and are pessimistic. To succeed, it's crucial to maintain optimism during the most trying circumstances and press on.
Ready to Serve Your Nation?
There are numerous misunderstandings among students, such as the need to study for 16+ hours, the fact that only scholars can pass the tests, the need to quit doing everything else, the fact that you cannot pass the exam while working a job, and many more. All of this is untrue, despite the fact that exam difficulty is constantly rising as a result of the increased exam competitiveness. To tackle these challenges, we are here for you at Mentoria. We are ready to take this challenge and help you get the job of your dreams!