10 Physical Fitness Activities to Keep Your Kids Busy this Summer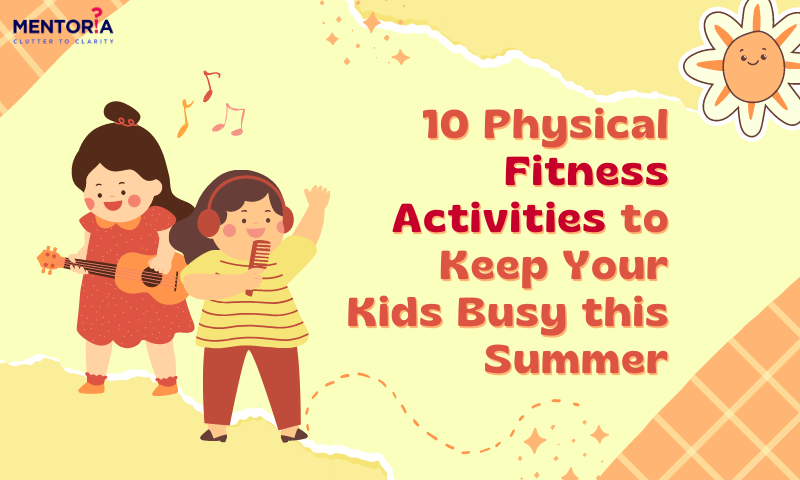 ---
---
Summer! When days are fun-filled for kids without any stress about academics, classes or keeping up with so many projects. But are you worried about them becoming lazy or not doing anything productive? Are you looking for ways to keep your kids active and engaged this summer? With the beautiful weather and longer days, there's no better time to get your kids outside and moving. And we know that sometimes it can be a challenge to come up with fun and engaging activities that will keep them interested. That's where we come in! From classic games to new twists on old favourites, we've got you covered. So let's get started and make this summer a fun and active one!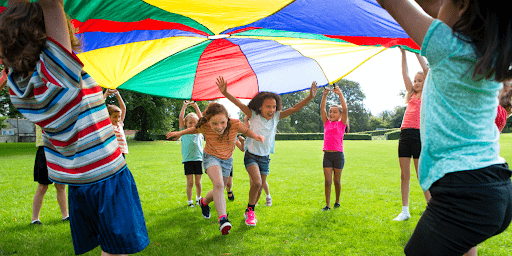 Summer is a time for kids to have fun in the sun and enjoy all that the great outdoors has to offer! But let's face it, after a few days of lounging around, even the most active kids can start to get a little restless. That's where physical fitness activities come in!
We all know the physical benefits of staying active- it promotes a healthy lifestyle and helps children maintain their physical and mental well-being. But, in addition to physical health benefits, physical fitness activities can also promote socialisation, teamwork, and self-esteem. They provide a fun and engaging way for kids to interact with their peers, learn new skills, and build confidence in their abilities. And by participating in outdoor activities, kids can also get fresh air and vitamin D, which can help boost their mood and overall well-being. Of course, you want that for your kids. The physical fitness activities mentioned can be adapted for different age groups, but they are generally suitable for children between the ages of 5 and 12.
Get ready to break a sweat and have some serious fun with these awesome physical fitness activities that will keep your kids active and engaged all summer long.
Dive Right Into Some Fun!
Obstacle Course Challenge:

Design an obstacle course in your backyard or a nearby park with hula hoops, cones, jump ropes, and other fun items. Time your kids to see who can complete the course the fastest, or make it a team competition.  It can be beneficial to kids as it helps to develop their physical strength, endurance, and agility. It can also help to improve their problem-solving skills as they navigate through various obstacles. To make it more fun, you can create a themed obstacle course such as a superhero-themed or pirate-themed course, and also include some fun challenges like crawling through a tunnel or jumping over obstacles.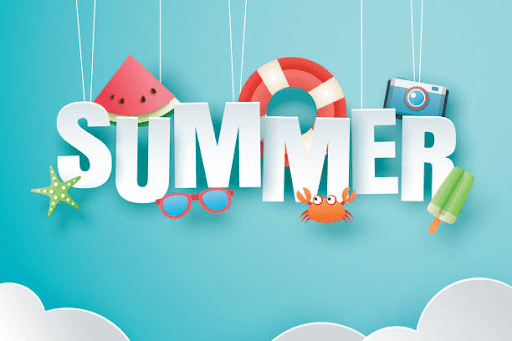 2. Water Balloon Volleyball: What better way to cool off on a hot day? Fill up a bunch of water balloons and play a volleyball game with them. It is a great way for kids to cool off on a hot day and also improves their hand-eye coordination and reaction time. To make it more fun, you can use colourful water balloons and create teams to play against each other. You can also set up a sprinkler or misting system to create a fun water play environment.
3. Dance Party:  Bring it out! Turn up the music and have a dance party with your kids. A Dance Party is a great way for kids to have fun while improving their cardiovascular fitness and coordination. To make it more fun, you can use props like glow sticks or streamers and have a dance-off competition with prizes for the best moves.
4. Scavenger Hunt: Who doesn't love this one? Create a list of items for your kids to find around your neighbourhood or local park. It's a great way to get them moving and exploring. It is a great way for kids to explore their environment while also improving their problem-solving and teamwork skills. To make it more fun, you can create a theme like a nature-themed scavenger hunt and include items like leaves, rocks, and flowers. You can also hide some surprises along the way like a treasure chest with treats or toys.
5. Frisbee Golf: Everyone's favourite! Set up a frisbee golf course with targets made from hula hoops or buckets. It's a fun way to work on throwing skills and hand-eye coordination. To make it more fun, you can create a mini-golf course with targets made from hula hoops or buckets. You can also make it a family competition by keeping score and awarding prizes for the best scores. Additionally, you can use glow-in-the-dark frisbees for a nighttime game, making it a unique and fun experience.
6. Jump Rope Competition: Improve height while having fun? See who can jump rope the longest without stopping. You can also make it a group activity and see how many jumps you can do together. This is a fun way to challenge kids to push themselves to jump longer and faster. To make it more fun, you can use a variety of jump rope styles like double Dutch, criss-cross, and side swing. You can also play music and have a dance break between rounds.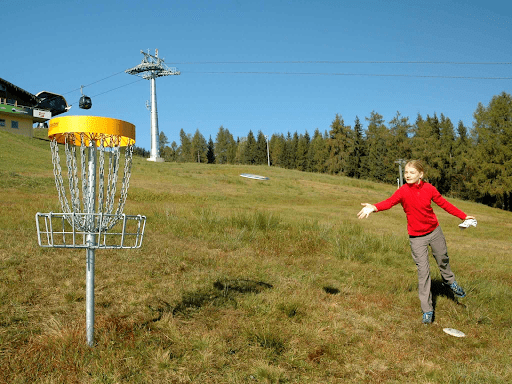 7. Yoga: Introduce your kids to yoga and do some simple poses together. It's a great way to improve flexibility and balance. To make it more fun for kids, you can incorporate animal-themed yoga poses or create a story that follows a specific theme like a trip to the beach or a jungle adventure.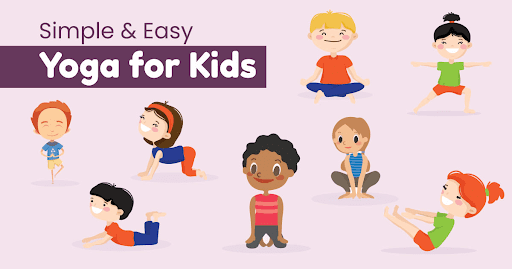 8. Backyard Olympics: Put all their favourite games together and make it a fun day! Set up a variety of events like relay races, long jump, and shot put. It's a fun way to get competitive and have some fun in the sun. To make it more fun, you can create a variety of unique and creative events that incorporate fun themes and challenges like a water balloon toss, a three-legged race, and an obstacle course. You can also award medals for each event to create a sense of achievement and friendly competition.
9. Aqua Zumba: Cool off and have some fun in the water by doing an aqua Zumba class. It's a fun way to move to the beat and get a full-body workout. It is a fun and low-impact way to get a full-body workout while also cooling off in the water. To make it more fun, you can have a theme for your class like a beach party or Hawaiian luau. You can also incorporate fun water props like beach balls or pool noodles to create a playful environment.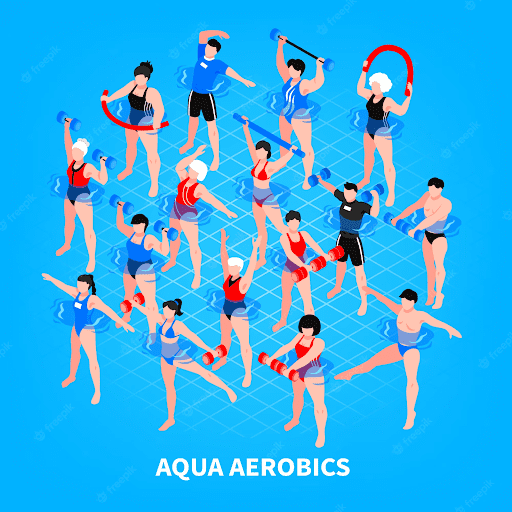 10. Bike Ride: Go on a family bike ride and explore your neighbourhood or nearby bike trail. It's a great way to get some fresh air and exercise while enjoying some quality time together.  To make it more fun, you can plan a scenic route with different stops along the way like a park or ice cream shop. You can also have a bike decorating contest where kids can decorate their bikes with streamers, bells, and stickers.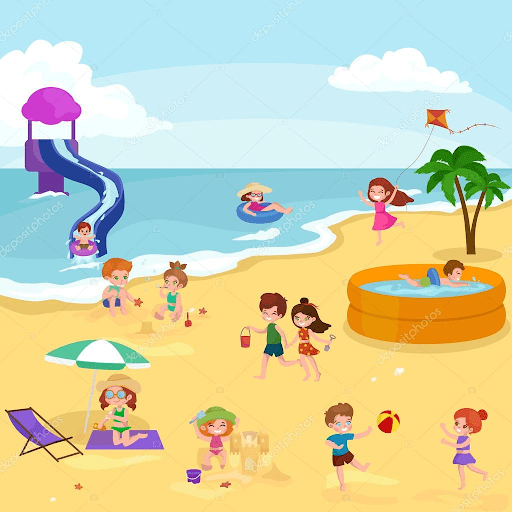 Get Going And Have Some Fun!
We hope you've enjoyed this list of fun and creative physical fitness activities to keep your kids busy and healthy this summer. But while you're taking care of your kids' physical health, don't forget to also consider their future careers! At Mentoria, we believe that every child has the potential to achieve their dreams and succeed in their chosen career. 
So why not take the first step towards a bright and successful future for your child? Contact Mentoria today to learn more about our career counselling services, and help your child unlock their full potential!