Your Complete Guide On Vocational Courses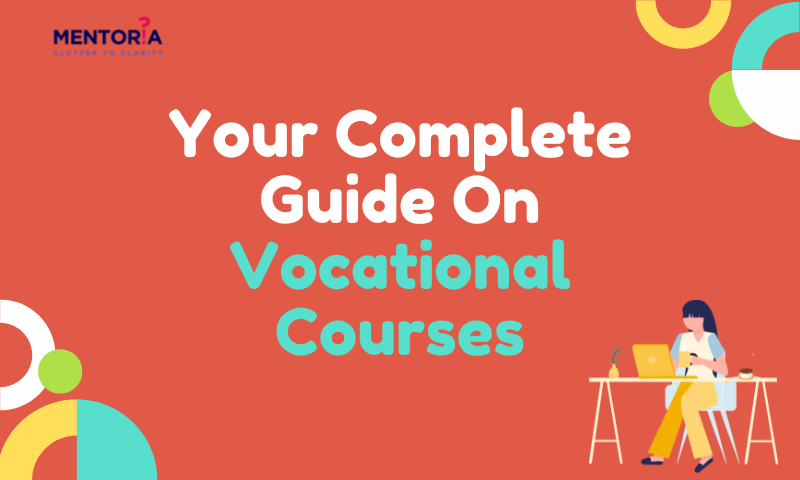 ---
---
For those who are looking for a stellar career in their field of interest after completing their schooling, vocational courses are the solution. The traditional professional routes can be successfully replaced with attractive vocational courses. Institutions around the world provide a wide variety of courses, degrees, and credentials. It's crucial for your decision-making that you understand the variations and what each one entails.
Consider a vocational course or degree if you're seeking for a study route that emphasises practical skills and is career-oriented. To help you understand vocational courses better, here is a beginner's handbook! Read on to know all about vocational courses.
What are Vocational Courses?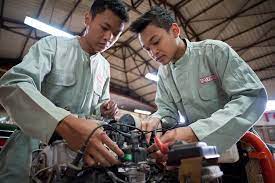 Don't like the typical theoretical subjects like history and sociology? Want to experience something practical? This is for you! A vocational course emphasises hands-on learning and gets students ready for a specific trade or skilled job. This is in contrast to the more theoretical and literary subject areas such as history, philosophy, or mathematics.
Vocational courses are created especially to give students the skills they need to enter the job market. These are ideal for students who have an idea about their career targets and want to learn the skills necessary to do so.
Sometimes people believe that degrees and certifications in the vocational field are less important or prestigious than degrees in the academic or professional fields. But some vocational degrees can even be compared to postgraduate programmes or undergraduate degrees.
In comparison to more conventional, academic courses, a vocational degree may be more suitable for you if you like to learn in a practical setting.
What Vocational Courses Can I Take?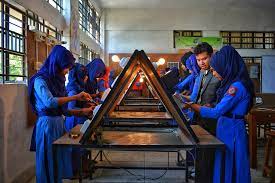 You can choose from a huge range of vocational subjects to study. A lot will depend on your interests and skills. For college students, some prevalent and well-liked vocational degrees include:
What Is The Eligibility Criteria For A Vocational Course?
One can undertake vocational education while in high school and it can also be done after graduating. Some vocational training programmes are structured like high school courses. They entail academic study, major course study, and acquainting pupils with the various trade forms such as- Business, Construction, Art and Craft, Agriculture, Health studies, Information Technology, etc.
Candidates who are interested in enrolling in the course must meet the minimum requirement for admission:

The candidate must have successfully completed a program of study equivalent to the 12th grade in any stream.

He or she must have received at least 50% on the 10+2 exam from an accredited board.

For reserved categories, there is a specific age relaxation that can vary from institute to institute.
Which Colleges Offer Vocational Courses?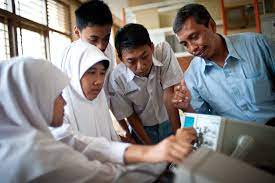 Numerous universities, institutions, and organisations provide students with vocational education and training. Today, some of India's top institutions that provide vocational training include:
Mangalmay Institute Of Management and Technology

UP JaganNath University, Haryana City Group of Colleges

UP Institute of Technology And Management (ITM), Dehradun

The ICFAI University, Dehradun

Vivekanand Institute of Hotel & Tourism Management, Gujarat

Dr. B. R. Ambedkar Govt. Polytechnic

Chamber of Commerce Manali Ramakrishna Polytechnic College
What are the Perks of Pursuing a Vocational Course?
Wondering why you should pursue a vocational course? Here are the numerous advantages of the same!
A person's employability in that industry can increase if they have completed a vocational course because they will essentially have all the abilities needed to carry out that job role.

Typically, taking a vocational course is less expensive than enrolling in a degree course. So even those with limited resources can enrol in a vocational programme.

After high school, taking a vocational course gives students the practical work experience that they typically lack in degree programmes. When you have a direct connection to the market, you can comprehend its current patterns more clearly.

Due to their convenience and simplicity, they can also be taken online.

An impartial organisation certifies your skills once you complete your training at a vocational school, giving you an edge over those who have received more informal training.

The majority of vocational skills are generic in nature and prepare you for employment abroad as well.
Choose the Best Vocational Courses with Mentoria!
With our career counselling and mentoring sessions, we at Mentoria can help you untie some knots and choose the best vocational courses! Our specialists evaluate you based on your interests and drive to pursue them as well as your skills and limitations. Our goal is to help you thrive in life, no matter where you are and what you choose to do. 
Kick-start your career discovery journey with Mentoria & be sure to find the right career fit for you. Our four-step career guidance solution helps you find the right fit from 3 streams, 850+ courses & 12,000+ careers.