Benefits of Doing an Internship Before Full Time Job
---
---
What is an Internship?
What comes to your mind when you think of the word 'intern'? If you picture a college student balancing coffee-fetching duties with a full course load, stop. It's not just about getting your boss his beverage but so much more than that.
An intern is a student or trainee who works in an organisation to gain work experience or meet requirements for a particular qualification. An intern gets a taste of what the rest of his/her life would be like in the professional world, while the employer gets a part-time employee.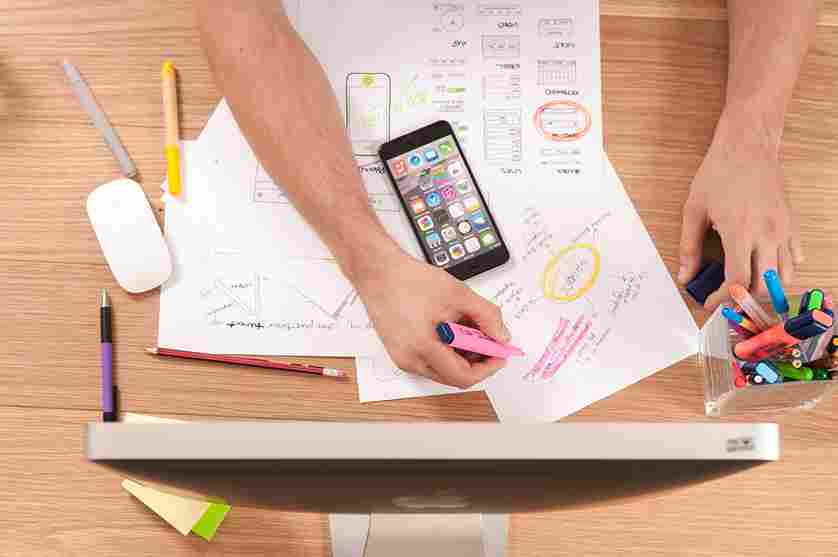 Think of an internship as a front-row seat to your professional future.
Why Should You Do an Internship?
The most popular question asked in a job interview is "Why should we hire you?" Employers need to know what makes you stand out from other candidates and how you can prove to be more beneficial to the company than your competitor.
Prior experience always gives you an edge over others in a profession. However, as a fresh graduate, how would you have obtained any exposure to the profession? The answer – through internships.
Not sure which internships to go for or what field you want to enter? Let Mentoria help you with that! Kick-start your career discovery journey with Mentoria & be sure to find the right career fit for you. Our 4-step career guidance solution, helps us find the right career fit for you from 3 streams, 850+ courses & 12,000+ careers.
To Gain Practical Skills
By partaking in an internship, you can increase your chances of bagging a job. Completing an assignment during an internship shows your dedication and also proves that you have some experience in a professional work environment. Employers prefer candidates with practical skills. This pre-professional experience definitely pays off.
To Explore Your Work Environment
You even get an idea about the work environment that best suits you. Some people prefer a relaxed, laid-back workplace. Others thrive under pressure. And then, of course, there's the idea of interning at a startup. A quirky work environment where employees work much more closely with the interns and at times even challenge each other over a game of Jenga during breaks, it all adds to the fun. Interning in one or all of these organisations gives you an idea of the work environment you would feel most productive in.
To Gain Work Experience
Some students may not wish to take up an internship. Working for little to no money might not seem appealing. The time spent interning could be spent on something else such as obtaining a new skill or just relaxing. However, if you look at the opportunity cost, in the long run, a job experience listed on your resume often holds more value than a skill obtained. Three months spent interning in a company of your choice is better than spending three months merely learning something for five hours each week. College students generally have a busy schedule. Making time for an internship may initially seem taxing, but in the long run, it will have a favourable outcome.
What Are the Benefits of Doing an Internship?
Working in a corporate organisation will prepare you in many other ways for the future; such as appropriate dressing at work, following a code of conduct, communicating through formal channels and more. You can pick up professional jargon and learn the practical application of acquired theoretical knowledge.
As an intern, you could also get exposure to some other fields, which could give you an insight into the workings of a firm. Not just organisational, the technical aspects too. You might end up learning way more than you thought you would.
Internships can help you discover what kind of work you like, and what you don't like. Combine your personal experience with our premier holistic psychometric test to zero in on the ideal career for you! Mentoria's holistic career counselling assessment uniquely combines your interests, personality and skills to find the perfect career match for you! Discover more here: Your Journey with Mentoria 
Some companies might pay a stipend. Some might provide a letter of recommendation. If you prove yourself, you could receive a post-placement offer, which could extend your relationship with the company. But the monetary incentives aren't going to be as important in the long run as the lessons you learn.
It's Never Too Late
Most colleges have a training and placement cell that help students looking for internships get in touch with companies looking to hire interns. There are also a number of websites that provide students with a list of internship availabilities. If there's a particular company or organisation you would want to work with, you can also try to contact someone there directly.
Keep in mind; it's never too late. Example: Chandler Bing on F.R.I.E.N.D.S began interning with an advertising agency much later in his career. Yes, it's a fictional character, but a very valid example. Even if you want to switch careers in the middle of your life, it is always a good idea to begin as an intern.
Maybe use the Chandler Bing example as a humorous one-liner to tie it all together after mentioning a real life example? Maybe something like "If Chandler can do it, you can do it". 
So, put yourself out there, learn before you earn by becoming an intern.
Discover 12000+ career avenues with Mentoria! Talk to our career counsellors to find the right career fit for you & get personalized step-by-step guidance for your future path.