9 Best & Interesting Podcasts to Listen to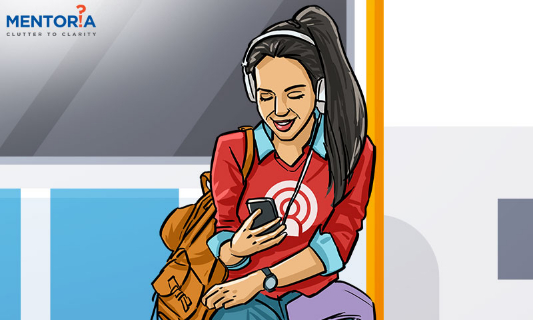 ---
---
Ever feel like you need to know as much as possible about everything? You can't be a master of all trades, but you can surely learn as much as you can! There is so much to be explored, so much to learn and so much to do! The only thing that we can't seem to get enough of? Time! How then, do you proactively discover the world we live in while going about your life? We've got one simple answer to that – podcasts!
Podcasts are one of the most steadily growing media out there. They're also one of the most convenient ones – you can listen to them while you're travelling, driving, exercising, or just walking. You can actively listen to them, or choose to play them in the background while you're actually focusing on something else. Either way, they can be very informative, interesting and funny, depending on what you're listening to!
In this article, we have compiled a list of 9 podcasts you can check out and subscribe to if you're really looking to understand different aspects of the world we live in.
StarTalk with Neil deGrasse Tyson
What's it About? Science, with a generous serving of Pop Culture
Neil deGrasse Tyson is a famous astrophysicist who hosts this informative and entertaining podcast. He discusses almost everything you'd want to know about space and science, within the wonderful context of popular culture. He uses this podcast to successfully make astrophysics accessible among even those who may not be particularly interested in it.
Stuff You Should Know
What's it About? Everything Science-y!
Stuff You Should Know is a very popular source of information about all things science! Their podcasts, hosted by Charles Bryant and Josh Clark, covers a wide range of topics – essentially, all the stuff that you should know (duh!). Some of their several categories include animals, anthropology, brain, Christmas, evolution, neuroscience, privacy, war and more.
While these podcasts help you discover the latest happening all around the world, take the Mentoria holistic career assessment test, to discover an ideal career path based on your strengths, interests and abilities.
The Dollop
What's it About? An Unusual Retelling of History
The Dollop is hosted by historians and comedians Dave Anthony and Gareth Reynolds. It is probably the most fun way to learn all about American history. The podcast format is also quite unusual. Every week, Dave talks about a historical story and Gareth, who has no idea about the topic, reacts like any listener would. Together, they make for some great historical listening!
The Way I Heard It with Mike Rowe
What's it About? Discovering Little-known Historical Titbits
Mike Rowe is one of the best storytellers out there. In each of his super-efficient episodes on this podcast, he covers a little-known story or short anecdote from the past. It usually features a famous person, event or organisation. Listening to stories narrated in his amazing voice is probably the best way to learn of some of the most incredible origin stories in the world.
How I Built This with Guy Raz
What's it About? Entrepreneurial Inspiration
NPR's How I Built This with Guy Raz features insightful interviews with creators of successful companies, who recount how they built their business up from the ground. Founders and head honchos of organisations like Instagram, Starbucks, Airbnb, Ben & Jerry's, and several others have shared their inspirational journeys and intimate anecdotes in the past.
Inspired by the influential speakers to achieve greatness? Talk to our career counsellors to get personalized step-by-step guidance for your future career path. Start your journey of greatness, today!
The Rise of the Young Podcast with Casey Adams
What's it About? Business 101 for Those Who Want to Start Young
17-year-old host Casey Adams interviews some of the brightest minds in the entrepreneurship business on this podcast. Every episode is a treasure of advice and ideas to transform the way you can envision your business. Young aspirants looking to grow into successful entrepreneurs can benefit greatly from this podcast.
Hey, Cool Job! With Mary HK Choi
What's it About? Interesting Career Insights
US Writer Mary HK Choi interviews people pursuing some of the most offbeat careers on this podcast. Celebrity paparazzi, youth librarian, accessories designer, editor-in-chief (of Marvel comics!) – these are just some of the people who have appeared on her podcast.
Money For the Rest of Us with J. David Stein
What's it About? Understanding Money Better
David Stein, a money expert, uses fun stories to talk about complex financial ideas. Whether you're looking to learn how to invest wisely, save for retirement, or just essentially understand how money works – this is the podcast for you!
Freakonomics Radio with Stephen J. Dubner
What's it About? All Things Economics!
Curious how embedded economics is in our lives? Head right to Freakonomics Radio, a podcast about economics, delivered in an extremely entertaining way. Stephen J. Dubner, the co-author of the Freakonomics books, takes you through the rollercoaster ride of a solid relationship between economics and human activity.
These podcasts are a great way to dive into the world of never-ending knowledge about the world we live in. The best part – you can access them for free!
Go on and learn something new every day! Do let us know if you have some fantastic recommendations of your own.
Discover your ideal career with Mentoria–
India's most reliable psychometric assessment
One-on-one session with career counsellors
Lifetime access to knowledge gateway & webinars