Case Study: Why Choose a Career in History with Professor Hasnain Naqvi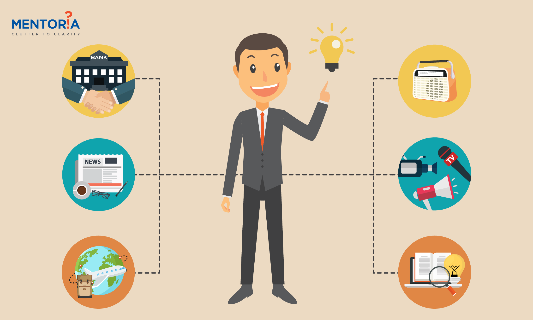 ---
---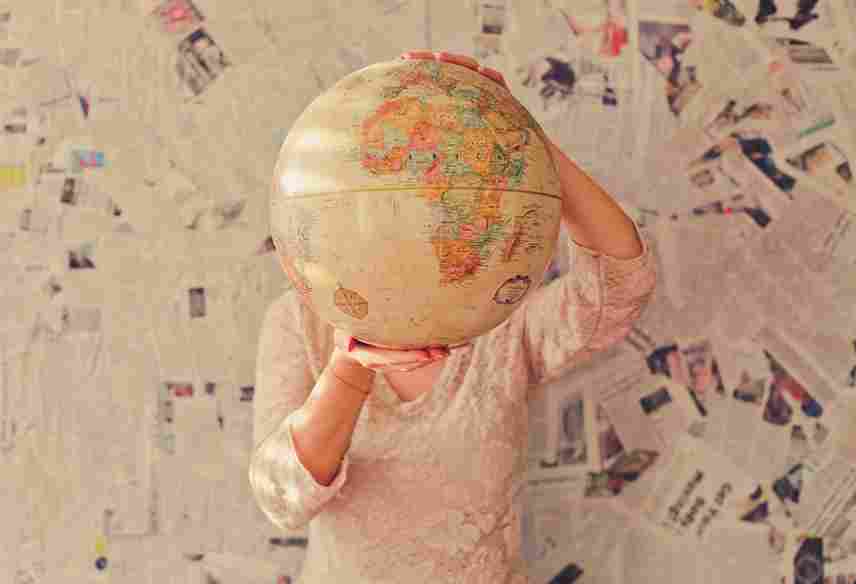 How many of you remember a wired landline telephone, or the days of snail mail or better still when television sets beamed only one channel – Doordarshan? And the entire family would wait in excitement for the clock to strike 8, to watch their favourite show/news on tele? I am sure this example tickles your funny bone, and not many of you would recollect this time either. That's because all these references are from decades before your time.
Most objects, places or written word become archaic at some point in our lives and are known as 'things of the past.' This very past plays a vital role in shaping our future. What may be current as news today, is considered as history over a period.
If it weren't for history, we would never know how we, as people and our language, culture and religious norms have evolved.
Arts as a stream has almost always never been the first priority for most students. Thereby, History as a subject has lost its value.
At Mentoria, we would like to derail such perceptions.
We at Mentoria pride ourselves on our emphasis on interest as a factor for choosing a career path. That's why Mentoria's holistic psychometric assessment test combines your interests, personality and skills to help you find the ideal career for you! Discover more here:
We caught up with Professor Hasnain Naqvi, who has been teaching History at St. Xavier's College, Mumbai, for over three decades. Here are some excerpts from the interview:
Do you feel that the number of students choosing History as a subject or Major/Honours has decreased in the past few years?
In Mumbai, yes. However, in some colleges like Xavier's and Ruia, we still see some very bright students opting for History right from junior college till the final year of B.A.
In a city like Delhi, History continues to be the most sought-after subject among college and university students because of UPSC exams.
Mumbai, being a commercial city, offers more job opportunities in banking and financial institutions. The choice of a stream or subject is directly related to career and job opportunities.
Which skills would a History Major/Honours student need to succeed?
Besides one's aptitude and interest in the subject, one needs to possess a discerning mind and a reasonably good memory.
Other desired skills include analytical thinking, good reading habits, sound language skills (ability to read and articulate in the chosen language or languages) and above all, the knack for correlating the past with the present.
Discover your skills and strengths with Mentoria's holistic career assessment test here!
What are the career options for a History enthusiast today?
Contrary to the old belief/ perception, studying history throws up several career options.
Besides UPSC (IAS, IPS, IFS, IRS and a host of allied services) and State Civil Services (MPSC etc.), Academics (teaching and research), Law, Journalism and Mass Media (radio, film and television), Travel and Tourism are other careers in history in India.  
For sincere and diligent students of any subject or discipline, 'Sky is the limit', and the same holds true for History.
Is History still a relevant choice for students?
Those who study History as a subject in college and university need not restrict themselves only to academics (teaching and research) as their career options. This is a dated perception, which is no longer relevant in the current times.
History students have broken glass ceilings. They are everywhere – teaching and research, mass media (journalism, electronic media), private sectors, banking, management and so on.
To mention a few examples, the late Jyoti Basu (former Chief Minister of West Bengal), well-known journalist and former editor of The Hindu and Frontline, N. Ram, the late Dr Arvind N. Das (former editor of The Times of India), popular columnist and public intellectual Ramachandra Guha and popular TV news anchor, Nidhi Razdan are all History students.
Can History students apply their learnings to current political scenarios?
It is agreed that the study of history should aim at the cultivation of a scientific, humanistic and forward-looking outlook.
It should also aim at promoting a clear understanding of the past – for 'those who can not remember the past are condemned to repeat it', observed  George Santayana, the Spanish-born American Sceptical philosopher.
In view of the above, all the current problems and issues must be viewed and understood in the light of the past.
Students of history are better equipped to analyse and find solutions to problems by putting them in the correct historical perspective. As most contemporary issues are rooted in the past, history can act as a beacon to view, study, analyse and solve them.  
In the final analysis, 'the past is for inspiration, not imitation; for continuation, not repetition'.                
So, when choosing your favourite subject as a specialisation, make sure you do so without hesitance. If you've found your calling in History, know you will be opening up a world of opportunities choosing to study the subject further. Who knows? You may be the next Steve Jobs or Elon Musk in the making.
We at Mentoria know that the career journey is anything but straightforward. That's why we offer career counselling at any point during your career. Our four-step career guidance solution helps us find the right career fit for you from 3 streams, 850+ courses & 12,000+ careers.