Career Counselling for the Children of Kalpataru Employees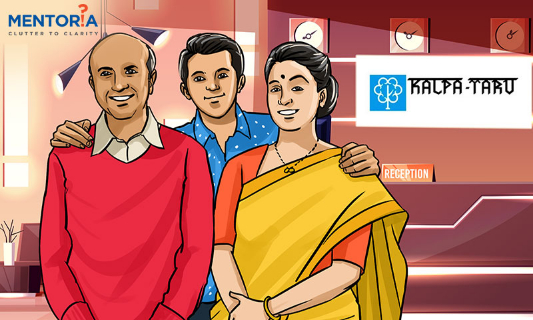 ---
---
The ethos of a workspace affects the lives of the people working in it. This is because of the amount of time an average person ends up spending at the office. Take the case of those living in the financial capital of India – Mumbai. An average Mumbaikar spends 3314.7 hours per year at work. Sounds like a lot, doesn't it?
That's why the Human Resource department is constantly looking for newer ways to keep employees engaged and inspired. The payouts are great! An employee who feels fulfilled and cared for in an organisation has little reason to look for another job. It ensures loyalty. However, periodic meet-ups and festival parties are not enough. Just like the workspace, families also play an important role in people's lives. That's why HR teams have begun implementing new engagement techniques that involve families.

At Mentoria, we understand that career decisions are often family decisions. That's why we encourage the whole family to support our users on their career discovery journey. Partner with Mentoria to show that you care about your employees' families. Discover more here:
Kalpataru Developers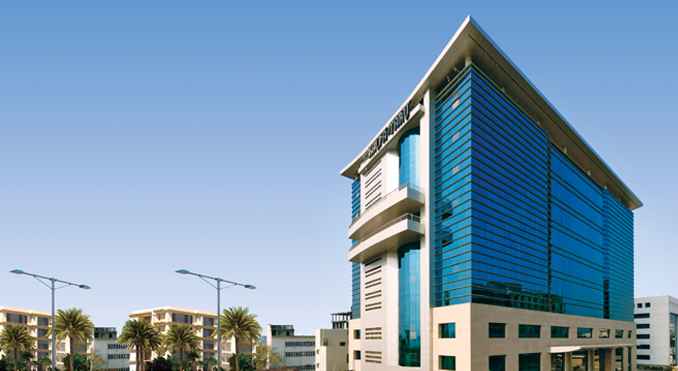 Source: Kalpataru
Kalpataru Developers is a real estate company that has been around for half a century. They have groundbreaking projects in India, including Mumbai's tallest residential tower in the 70s and Asia's first Platinum LEED-certified (Leadership in Energy and Environmental Design) commercial building.  
Recently, the real estate giant took a thoughtful step by organising a career guidance workshop for employees' children and relatives. The programme was held at Kalpataru's Kalina campus. It was attended by 26 families. Read on to know how this programme was received.
Mentoria Career Counselling Reviews from Parents
"Kalpataru joining hands with Mentoria is a good initiative because this way, the generation gap between the parent and the child is also bridged. Careers about which parents may not have any idea also come up. The child is given more options about what they want to do. Such professional guidance is a much-needed one."
– Sushila Kulkarni, Kalpataru
"I haven't witnessed many companies doing this for their employees. It is extremely nice of the company to extend such support to its employees. This is a very different kind of initiative. It is also a much-needed one."
– Anand Ayachit, Kalpataru
"It is a great initiative. Kalpataru has given easy access to such a key factor. The sessions took place in the office. It wouldn't have been easy to avail this service otherwise. A lot of knowledge was shared about all the careers. This is a good step to build employee engagement and works as a great added benefit or incentive."
– Rupali Jagtap, Kalpataru
Looking for more valuable information on careers? Check out Mentoria's Knowledge Gateway! We've got a whole career library with tips and advice on careers across different fields. We also have webinars from industry professionals.
Career Counselling Reviews from Children
"Mentoria was nice. The counsellor was very interactive and I felt very comfortable talking about everything. I thought a career counselling would just include a pen and paper test that would end with giving me career options but with Mentoria, I was explained everything in detail. The assessment was really helpful; it helped me understand myself better."
– Ishita Kulkarni
"The session helped me a lot. I really enjoyed it! The counsellor was very friendly and I felt quite free to talk to the counsellor. The test was great and simple; it asked for my opinions and I answered whatever I thought was correct or how I felt about it."
– Tanvi Ayachit
"It was a very nice session and gave me a lot of clarity on what I can pursue. All careers were explained to me in great detail. The top three careers that the counsellor suggested really appealed to me and I could relate to them. The report was detailed and I could relate to the test properly, it matched what I thought of myself in reality."
– Tanishqa Jagtap
Making a career choice is a crucial decision. An expert's opinion helps clarify the available choices and which ones best suit an individual's personality. HRs at Kalpataru Developers realised that. Needless to say, the event touched many lives. 
As an organisation, if you're looking to make a difference for your employees, this is how you take a leaf out of Kalpataru's Employee Engagement Handbook and do it. You can play a thoughtful role in their lives and we can help. Mentoria's holistic approach has helped thousands of individuals discover themselves and choose a career path that fits their personality and life choices. 

Give your employees the gift of guidance: partner with Mentoria for our career counselling workshops, which provide expert guidance to your employees and their families to guide them through their career decisions. Our 4-step career guidance solution helps us find the right career fit for their families from 3 streams, 850+ courses & 12,000+ careers. Get in touch with us today!