6 Interesting Careers in Retail Management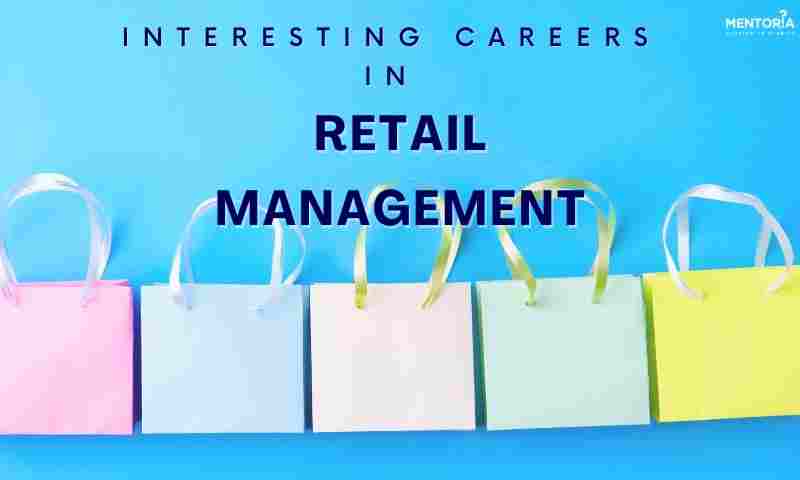 ---
---
Retail therapy? Shop til' you drop? 
We've all heard of these Gen-Z phrases but did you know there are actual careers out there in this very industry?
If not, read away! This blog will help you understand the scope of this field and the top careers you can pursue in it!
What is Retail Management?
Essentially, retail management is the industry that deals with the sales, distribution, and overall management of products and merchandise. It can be seen as the bridge between the factory and the consumer. Retail management strives to make the shopping experience as smooth as possible for the consumer. 
A crucial aspect of retail management is overseeing the day-to-day running of a retail store. That includes the organisation of products, sales, promotion, and customer service. Overall consumer satisfaction is essential in this industry to maximise profits. 
Understanding supply and demand, gauging consumer preferences, gathering feedback, and making the necessary changes are the bread and butter of retail management. Malls, shopping centres, retail stores, and online markets all fall under the umbrella of retail management. 
What is the Scope of Retail Management? 
Retail management is a booming industry in India and has come leaps and bounds in the last couple of days. More and more people are making the switch from their local stores to retail outlets and malls. The likes of Reliance, Aditya-Birla group, and Shoppers' Stop, among others, have opened up their stores all over the country, thus becoming accessible to a large chunk of the population. 
The online shopping market, too, has proven to be an absolute game changer. Flipkart and Amazon, for example, have grown their operations exponentially in India and there's no sign of them slowing down either.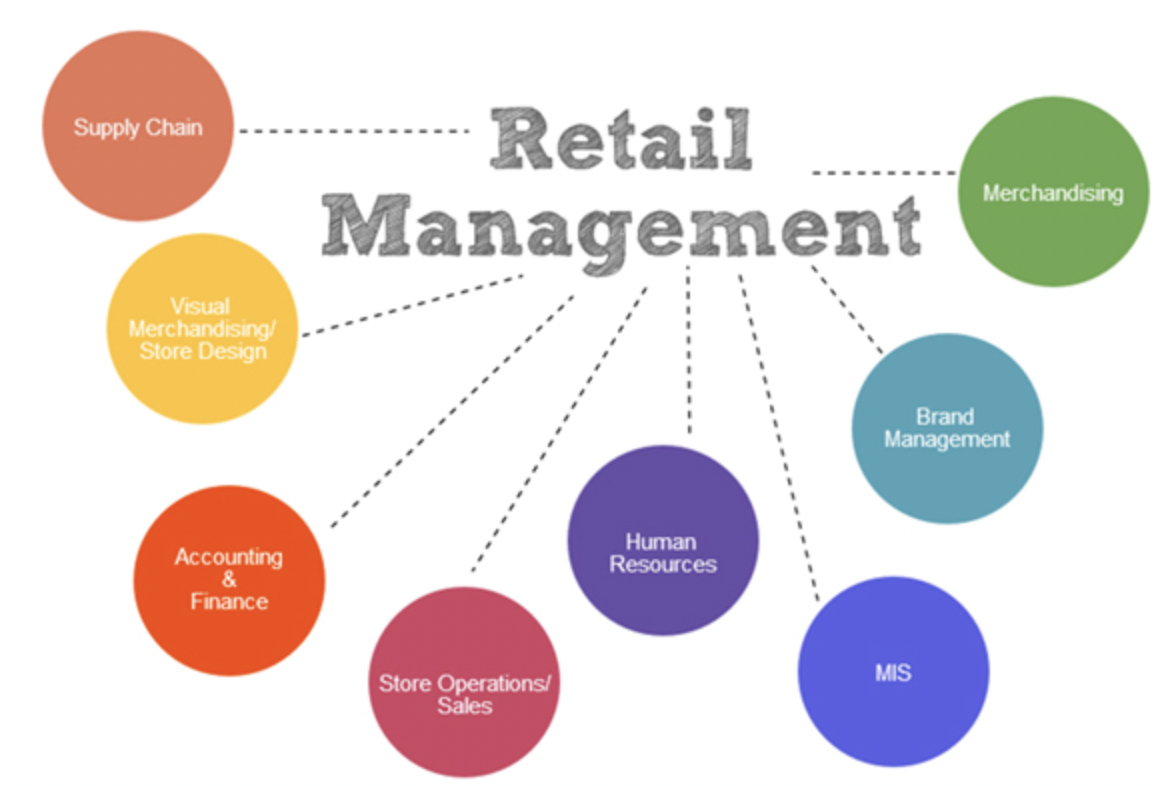 The point being retail management is a dynamic industry and one that is growing with each passing year. From groceries and clothing to furniture and electronics, it has encompassed all aspects of our lives by making the shopping experience flawless.
Opting for a career in this industry is a smart choice as it can be potentially lucrative as retail management is expected to grow by 30% in the next five years. That number alone suggests there already is and going to be a massive influx of jobs in this industry. 
A career in retail marketing demands professionals from various backgrounds such as management, sales, distribution, customer support, and advertising. Some of the top recruiters in this industry are Reliance, Aditya Birla, Shoppers' Stop, Raymond, etc.
Where and What can you Study?
Some of the most popular courses in Retail Management are:
Bachelor in Fashion Retail Management: It deals with the ins and outs of retail management when it comes to the fashion sector. Marketing, warehousing, branding, etc., are some of the aspects covered in this course.

Diploma in Retail Management: This course is available both after the 12th and as a PG diploma and teaches things such as merchandising, consumer behaviour, advertising, etc.
MBA in Retail Management: This is a PG course that teaches students the managerial skills and aspects of retailing.
Now, let's take a look at the top institutes to study at:
We School, Mumbai

Amity University, Noida

KJ Somaiya Institute of Management, Mumbai

Birla Institute of Management Technology (BIM-TECH), Noida

Alliance University, Bangalore
What are the Top Retail Management Careers you can Consider?
Store Manager
When you walk into a big retail store, it's easy to notice that every aspect of the place is designed in a way to cater to the customer in the best possible way. This includes the placement of products, aisles, sections, billing and customer support, etc. This is a result of the store manager performing his duties well. 
As a store manager, your job is to ensure the smooth and efficient running of your place. You do this by coming up with strategies that maximise profits and customer satisfaction. Other tasks include motivating and training your employees and meeting store goals. 
A store manager can earn anywhere between INR 2,10,000 and INR 8,60,000 per year. 
Merchandiser
It rarely happens that a person goes to a retail outlet to find out the product they were looking for has gone out of stock. The aisles always seem to be full and restocked as if there's a magical and unending supply of products. Well, this is no magic but rather the result of a merchandiser's careful planning and execution. 
A merchandiser is a professional whose main task is to keep the store restocked at all times. They do this by carefully observing the supply and demands of products and moving them from one store to another accordingly. For an outlet to satisfy the customer, the right products must be available at the store whenever necessary!  A merchandiser needs to possess skills such as management, planning, and organisation. 
The annual salary of a merchandiser is between INR 1,20,000 and INR 7,00,000. 
Brand Manager
We all have a perception of brands that is dictated by factors such as their marketing strategy, customer support, product quality, and our experience as shoppers. The happier the customer, the more often they are going to shop from that brand, which translates to higher profit margins.
It is crucial for a brand that the general public sees them in a positive light and it is the brand manager's job to make this happen. They do this by researching consumer feedback and gauging their psychology to come up with effective marketing strategies and campaigns. A skilled brand manager is always in demand and commands a high salary, which can be between INR 3,50,000 and INR 32,00,00 annually. 
Warehouse Manager
Warehousing is an essential step in the supply chain. It deals with the transport, storage, and dispatching of products to and from a warehouse according to the supply and demands. A warehouse manager is a professional who oversees these tasks. If you choose to be one, your duties would include identifying the products that are in demand and sourcing them accordingly. 
A warehouse manager is in charge of training, supervising, and managing the staff in order to ensure the smooth and efficient functioning of the warehouse. This job is particularly demanding as you have to deal with not only the operations of the warehouse itself but also external factors such as suppliers and transporters. Thus, warehouse management is a potentially lucrative field with professionals earning between INR 2,40,000 and INR 13,00,000 per year. 
Marketing Executive
Marketing is an essential element of every industry out there. Having a quality product or service is not enough if you can't get the message out to potential customers. These principles apply to retail management, as well, and big time. Marketing involves aspects such as advertising, promotion, public relations, etc. 
As a marketing executive in retail management, your job would involve coming up with strategies and campaigns to maximise brand exposure to promote the products and services of your company. This is a key step in drawing more customers to the store, thus maximising profit margins. 
A marketing executive earns between INR 1,10,000 and INR 5,50,000 annually. 
Image Promoter
An image promoter is tasked with explaining why or how the product/service would be beneficial to the customer.
As a beginner in this industry, you can earn close to INR 3 lakhs annually.
Retail management is a booming industry in India and it is expected to grow a lot more in the coming years. As more and more people make the switch to buying from retail outlets, the demand for skilled professionals is expected to skyrocket, thus making this field lucrative as a career. 
Still confused on how to get started? Contact the career experts at Mentoria and get #CareerReady!