Top Courses for a Career in Paramedics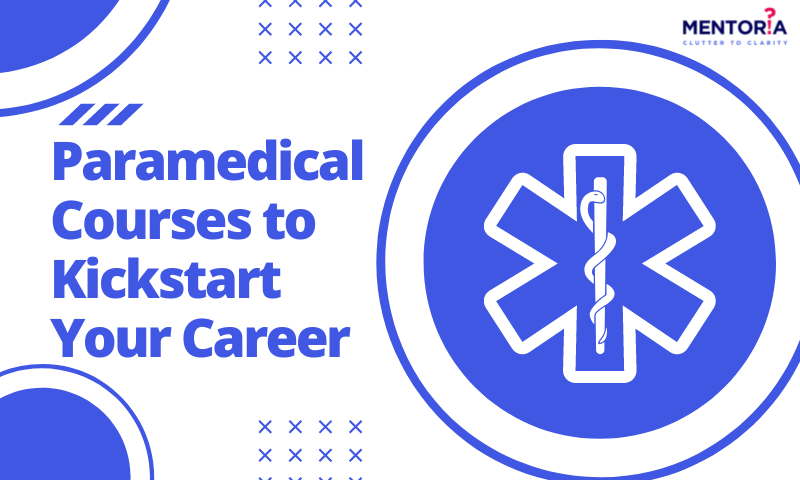 ---
---
Unless you're averse to Bollywood, you're bound to have watched Munna Bhai MBBS at some point in life. If you're a fan of western movies and shows, you've probably seen – or at least heard of Grey's Anatomy or Scrubs! These movies and shows gave us a glimpse into the inner workings of the medical industry. For some of you, it may have been the starting point of your dream to become a medical professional!
If you thought that becoming a doctor or surgeon is the only pathway to a career in medicine, I have some exciting news for you. There's another cooler aspect most people may not have heard of but is just as exciting and promising – paramedics! Paramedical professionals are an integral part of the medical industry, especially in real-life, emergency situations.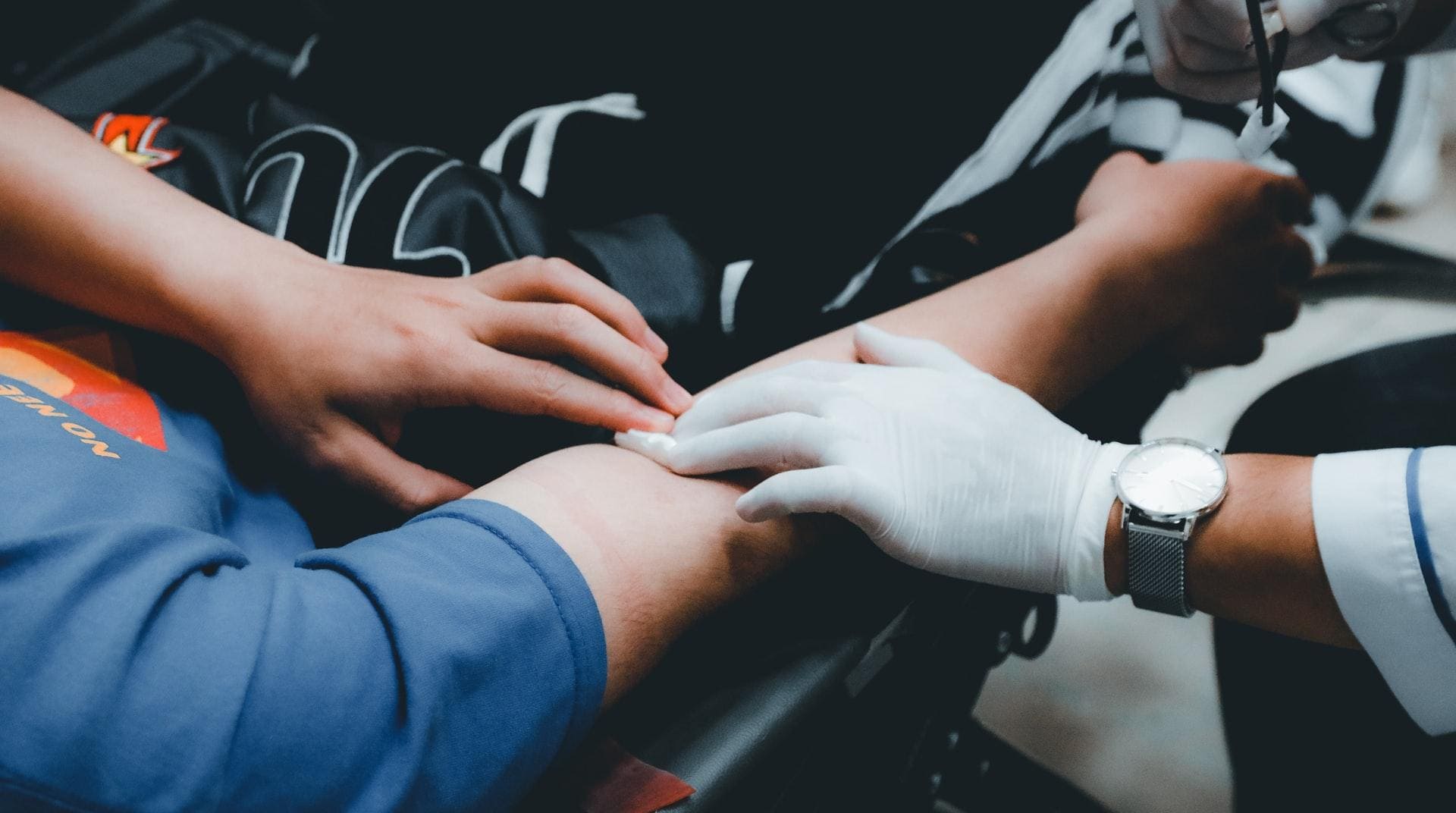 Unlike MBBS, where you typically learn how to become a doctor, paramedical courses are training-oriented and focus on developing professionals that form the backbone of the medical industry's infrastructure. It can be described as a line of study that deals with pre-hospital and medical support aspects such as emergencies, diagnostics, patient-care and rehabilitation.
Laboratory technicians, nurses, X-ray specialists, physiotherapists, etc., fall under the paramedical umbrella. Simply put, paramedical professionals carry out the medical tasks for which a doctor may not be required. This is not to say that their job is any less crucial! If the medical field interests you but you cannot invest the time and resources required to become a doctor, paramedical courses might just be the way to go.
Is the scope as promising as the popular ones?
Paramedics is one of the most exciting and fast-paced fields of medicine you could work in. Where there's an emergency, there's a paramedic needed! Paramedical courses are job-oriented with a focus on training students for real-life scenarios. 
It's been observed that the education sector has not been able to keep up with the growing medical demands of India, with a massive shortage of skilled professionals. Even before the pandemic, which exposed this problem to the public, India was on-average short of six lac paramedics. This means there is a massive scope for anyone who wants to invest their time and efforts in the industry.
As a paramedical professional, you can work in places like hospitals (obviously), armed forces, railways, NGOs in roles such as nurses, speech therapists, x-ray technicians, physiotherapists, counsellors, etc. The average yearly salary in this industry is between INR 2,20,000 and INR 3,60,000 but depending on your experience and place of employment, that figure can be upwards of INR 6,00,000.
If you've got the right skill-set and mastered the right specialty, expect a good pay from this field as well. You can choose specialisations in medical aid, diagnostic professionals, and emergencies. Paramedical courses are also, by design, shorter than a regular MBBS – between six months and three years – based on the course you choose.
Let's explore different types of paramedical courses
Paramedical courses have a range of options for you to choose from. The five basic types of paramedical courses are:- Diploma, Certificate, Degree, Post-graduate, and Doctorate. It doesn't matter if your highest level of education is 10th, 12th, or graduation, there is a course available for you. 
Diploma courses (1 to 3 years)
Nursing Care Assistant: Learn about nursing assistant skills. 
Occupational Therapy: Treat people with mental and physical trauma. 
X-Ray Technology: Help diagnose medical conditions with the help of technology. 
Dialysis Technology: Assist professionals in the dialysis procedure.  
OT Technician: Prepare the operation theatre for surgery and assist the doctor. 
Ayurvedic Nursing: Nurse patients using ayurvedic treatment methods. 
Clinical Research: Learn the practical knowledge of clinical trials. 
Certificate Courses (6 months to 2 years)
ECG and CT Scan Technician: Diagnose illnesses using technology. 
Dental Assistant: Assist a dentist during procedures. 
HIV and Family Education: Educate about HIV and family life. 
Home Based Health Care: Learn to take care of people with chronic illnesses at home.
Degree courses (3 to 4 years)
B.Sc. in Medical Imaging Technology: Create pictures of body parts for diagnosis. 
B.Sc. in Anesthesia Technology: Administer the dosage of anaesthesia for medical procedures. 
Bachelor of Physiotherapy: Help people recover from physical trauma such as fractures. 
B.Sc. in Dialysis Therapy: Become a dialysis treatment professional. 
B.Sc. in Nursing: Practical knowledge of how to become a nurse and care for patients. 
B.Sc. in Audiology and Speech: Diagnose and treat people with hearing and speech issues. 
B.Sc. in Medical Lab Technology: Diagnose illnesses by conducting tests on bodily fluids.
Post-graduate courses
Master of Medical Lab. Technology: Diagnose illnesses using laboratory equipment. 
Master of Pathology Technology: Laboratory detection of diseases.  
PG Diploma in Hospital & Health Management: Managerial aspects of the medical industry. 
Master of Veterinary & Public Health: Animal health and its effect on humans and vice versa.
Master of Hospital Administration: Leadership roles in the hospital industry. 
Master of Radiation Technology: Diagnosis through radiology and imaging machines. 
PG Diploma in Geriatric Medicine: Treatment of the older population. 
Doctorate
Ph.D. Nursing & MPhil Nursing: Conducting research in the nursing field.
Some of the most popular paramedical courses that students opt for after 12th are B.Sc. in Dialysis Therapy, Bachelor of Physiotherapy, Diploma in Physiotherapy, BSc Radiology, BSc in Respiratory Therapy technology, B.Sc. in Audiology and Speech Therapy, BSc in Operation Theatre Technology, BSC Nursing, etc. 
Top Colleges for Paramedical Courses
For a degree and some diploma courses in paramedics, you should have completed your 12th standard in Science with Physics, Chemistry, and Biology (PCB) as part of your syllabus. Similarly, for certain Diploma and certificate courses, you should be done with their 10th. For post-graduate courses, you will need a Bachelor's degree in a paramedical course. Some colleges may have their own entrance exams for admission. 
Some of the best colleges in India to pursue a career in paramedics are: 
All India Institute of Medical Sciences (AIIMS), Delhi
Christian Medical College (CMC), Vellore
Banaras Hindu University (BHU), Varanasi
Postgraduate Institute of Medical Education and Research (PGIMER), Chandigarh
Jawaharlal Institute of Postgraduate Medical Education & Research (JIPMER), Pondicherry
Sanjay Gandhi Postgraduate Institute of Medical Sciences (SGPGIMS), Lucknow
Aligarh Muslim University (AMU), Aligarh
Paramedical Careers After Your Course
Being a paramedical professional allows you to explore many different careers, based on your skills and interest! Some of the most popular and lucrative sectors of employment for paramedics are:
As a physical therapist, you would help individuals recover from physical trauma like injuries, surgeries, fractures, amputation, etc. It'd also open up amazing opportunities in the sports sector! Your average annual salary would be anywhere between INR 1,60,000 to 12,00,000 per year, depending on your location and experience.
Nurses form the backbone of the medical sector's support infrastructure. From assisting doctors to tending to patients and helping them recover, these are some of the duties that'd be expected of you if you opt to become a nurse! As a fresher, you can earn up to INR 1,40,000 to INR 8,00,000 per year. Seasoned professionals working as nursing directors can earn upwards of INR 9,60,000!
X-Ray technicians play a key role in the diagnosis of many medical conditions such as fractures. As an imaging specialist, your roles would include operating the X-Ray machine, processing and creating the reports. This is an integral aspect of the medical industry and skilled professionals are in high demand. You can expect to make between INR 1,01,000 to INR 9,10,000 annually. 
As an audiologist and speech therapist, you are expected to diagnose and treat people with speech or hearing impairment with the help of technology and therapy. This includes language disorders, speech disorders, communication disorders, among others. The role needs you to have patience, interpersonal skills and adaptability. If this sounds like you, here is another positive for you to consider – you can earn anywhere between INR 3,30,000 and INR 6,10,000 per year.  
Pathology is a major factor in the diagnosis of medical conditions. As a medical laboratory technician, you are expected to carry out tests of bodily fluids such as blood and saliva to determine the nature of the illness. This is done through collection of samples and analysing them. MLTs make between INR 1,36,000 and INR 6,19,000 per year.
Therapy is a key factor in modern medicine due to the unfortunate surge in mental health issues worldwide, especially among the youth. As an occupational therapist, you would assist patients to recover from mental and physical trauma. This is a huge step in bringing a patient back to normal. Occupational therapists can make anywhere between INR 1,94,000 and INR 8,21,000 annually. 
As an OT technician, your job involves keeping the operation theatre prepped for surgery by sterilising and organising instruments, moving patients in and out of the OT, and assisting the surgeon with the actual surgery. You can expect to make anywhere between INR 1,44,000 and INR 8,76,000 per year. 
Anesthesiologists play a crucial part in preparing a patient for surgery or similar medical procedures. Your job includes gauging the patient and prepping them for surgery by administering the right dosage of anaesthesia for the required task. You would earn anywhere between INR 8,00,000 and INR 29,00,000 per year in this career. 
Are paramedical courses the way to go?
Paramedical courses are an excellent entry into a field that is always going to need talented and  motivated individuals. If your purpose in life is to help others, and the medical field excites you, this is definitely a great option for you to consider.
Wondering if a career in paramedics is your calling? Register on www.mentoria.com now and begin the career assessment to discover if your interests align with this field! Our expert career counsellors will enable you to find out where your true passion lies, and how to get there. Get guidance from the time you sign up with us until you get into your chosen careers – we've got your back!