Courses and Careers After 12th – Arts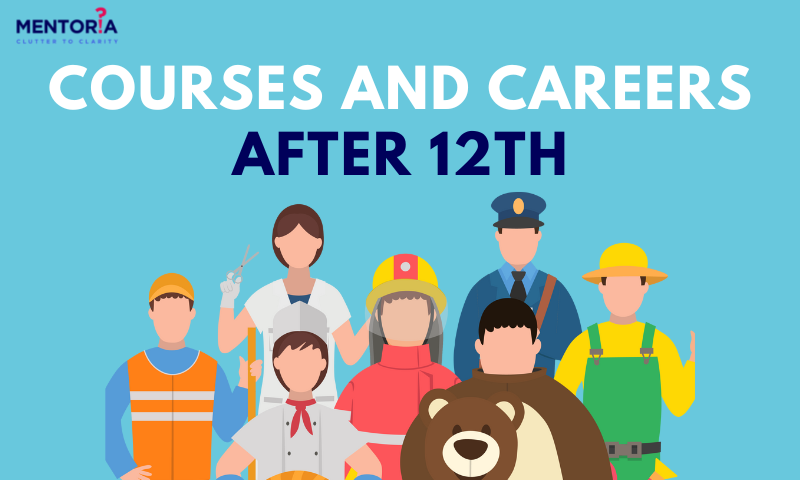 ---
---
How many of you question, "what the best professions are for those with an arts 12th grade diploma?" Millions of students successfully complete their class 12 higher secondary exams each year in the arts stream. What to do after 12th arts is the one question they are left with after finishing board exams. What is the best profession for students in the arts? Which job path ought you to take? Should you think about taking free courses to advance your knowledge?
In this blog, we'll look at the best career alternatives after 12th grade. Keep reading to the conclusion if you want to know the solution to the question, "What should I do after 12th arts?"
"How Can I Select the Right Courses Following My 12th-Grade Arts?"
Before we spill all the tea about courses and careers after 12th arts, you must understand how to choose the right path!
After 12th grade arts, picking a suitable course to pursue as your study area might be difficult. With all of the discussion and buzz surrounding technical and medical fields, classes following 12th arts frequently fail to capture students' attention. When choosing, students are recommended to be composed and careful. The classes you choose to take following 12th grade arts will affect and direct your future career exploration. Here are a few important considerations you should remember as you go ahead and select your post-secondary courses.
Explore your inner self to discover and comprehend your preferences for specific subjects and streams of interest.

Investigate the range of job options that the stream or subject may provide you in the future.

Make a shortlist and a plan. Keep a backup course/subject list handy at all times.

Meet with individuals who are pursuing a similar or related line of study and career. They can help you so that you can understand your options on a broad scale.

Post performing extensive research, you're probably prepared to select an appropriate subject for after 12th-grade arts.
Decide after thoughtful consideration and research. Remember, you will succeed if you stay committed and put your time and effort into it.
Most Popular Courses to Choose After 12th Arts
A bachelor of arts is a full-time, three-year undergraduate programme leading to a Bachelor of Arts degree. It comes in a wide variety of specialities, including, but not limited to, Psychology, History, Archaeology, Geography, Economics, Journalism, Mass Communication, Sociology, Anthropology, Literature, and Languages (all the main languages). You must choose a major (honours subject) and a few electives as parts of this undergraduate curriculum. The B.A. is one of the most popular professional paths for art students.
The flexibility of B.A. specialities allows students to explore their cultural knowledge and comprehension while encouraging them to improve their written, oral, and analytical skills.
Bachelor of Fine Arts (B.F.A.)
If you're wondering what to do after taking arts in high school, pursuing the fine arts is a common career choice. A bachelor of fine arts degree is ideal for those interested in an art career. Like B.A. courses, B.F.A. programmes are three years long and cover performing, visual, and fine arts. The arts, such as theatre, filmmaking, music, dance, painting and sculpture, pottery and ceramics, creative writing, architectural drawing, textile design, and animation, are among the speciality courses students can enrol in. After 12th grade, this college degree opens you to many interesting job opportunities. Candidates for the B.F.A. programme must have outstanding creative, artistic, visualisation, and presentation abilities. You will get a formal education and creative skills in your field of choice if you complete your degree with a B.F.A. specialisation. Graduates of B.F.A. programmes have a wide range of career options, including those as teachers and professors, writers, professional dancers, singers, musicians, art directors, theatre and drama actors, and many more. Fine arts education is now regarded as one of the top career alternatives for art students and has grown to be associated with prestige and class.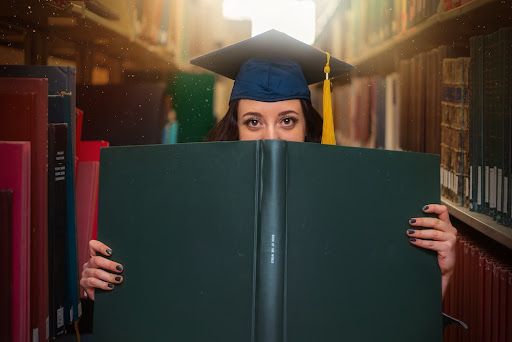 Integrated BBA-MBA Program
Wait, art students can pursue B.B.A.? Yes, the world of art is full of mysteries and surprises. 
Many students who studied the arts for their final year of high school wonder whether they should continue studying business administration and management. These students can complete their B.B.A. and sign up for an M.B.A. course. Art students can succeed in these courses because the B.B.A. and M.B.A. curricula cover broad industry-based topics like sales, marketing, international business, finance, etc. After earning an M.B.A. from a reputable management college, students from the arts stream can readily get employment in multinational corporations. So, the question "Can arts students pursue B.B.A.?" has a pretty clear answer!
After 12th grade arts, B.B.A. is one of the most well-liked and effective courses offered to students. Following high school, the most sought-after and pursued bachelor's degree employment opportunities are in business administration. The B.B.A. the program's best feature is that it accepts students from all three academic backgrounds: science, business, and the arts. Various industrial areas, including sales, marketing, finance, education, hospitality, and government, are eligible for employment after completing this 3-year, full-time undergraduate programme. As it turns out, a common career choice for students studying the arts is the B.B.A.
Bachelor of Journalism and Mass Communication (B.J.M.)
Still, need more possibilities before choosing what to pursue with a 12th-grade arts diploma? The three-year, six-semester Bachelor of Journalism and Mass Communication programme is for undergraduate students. Print journalism, television and radio production, television production and writing, advertising and public relations, event management, social media, film studies, and media law and ethics are just a few topics covered in the course curriculum. A B.J.M. programme aims to produce data-driven, persuasive, and communicative media professionals who are socially responsible. This course is one of the best after 12th arts. Students are exposed to and introduced to various media-related topics over the three years, preparing them to take on real-world industry responsibilities upon course completion. Students with strong communication skills and a keen interest in the media and television industries can pursue these high-paying courses after completing their 12th grade.
Bachelor of Fashion Design (B.F.D.)
After 12th grade arts, BFD is among the finest courses. A 3–4 year undergraduate programme called the Bachelor of Fashion Design is specifically created for those who want to work in the fashion industry. The B.F.D. curriculum incorporates the rapidly changing fashion industry trends and instructs students to create unique designs for apparel, jewellery, footwear, accessories, and other items.
One of the greatest courses after 12th arts is one where students are not only introduced to the constantly evolving world of fashion but also taught how to use various creative and analytical tools to design things by consumer demands and market trends. Many students in the humanities have a natural talent for fashion design. After completing their 12th year of arts, they can choose to enroll in fashion design and other lucrative courses. However, applicants must succeed in the individual country's fashion schools' or colleges' entrance exams.
What About Career Options?
Well, even though our primary goal is to get the degree. Once you have the degree, it's time to focus on your career. Which actually makes the courses a lot more interesting and fun!
Course name 

Career options 

Salary range

Bachelor of arts

Content Writer

Blogger

Investment Analyst

Assistant Dietician Health Educator Counselor

INR 4 to 8 LPA

Bachelor of Fine Arts (BFA)

Art Director

Advertising Art Director

Fine Artist

INR 4 to 8 LPA

Integrated BBA-MBA program

Finance Manager

Marketing Manager

Operations Manager

Supply Chain Manager

INR 5 to 25 LPA

Bachelor of Journalism & Mass Communication (BJM)

Correspondent Reporter

Media Manager

Creative Director

Sub-Editor

Journalist

INR 4 to 18 LPA
Bachelor of Fashion Design (B.F.D.)

Brand Manager,

Interior Designer,

Exhibition Designer,

Fashion Designer,

Fabric Analyzer

INR 4 to 20 LPA
Let's Get Started!
We hope this article has helped understand there's so much to do after pursuing a career in arts. you can narrow down your interests based on the career path you want to take after graduation. And it's alright if you get stuck while deciding. We're here for you! 
If you still have any doubts about what course is for you or even which career path to choose, you can talk to experts at Mentoria!
Kick-start your career discovery journey with Mentoria & be sure to find the right career fit for you. Our 4-step career guidance solution, helps us find the right career fit for you from 3 streams, 850+ courses & 12,000+ careers.
Meta Description: The list for choosing courses after the 12th is a wide range! Here's everything you need to know about courses and careers after 12th arts.