Cracking the IRDA Exam 2024: Eligibility, Syllabus, and Expert Preparation Tips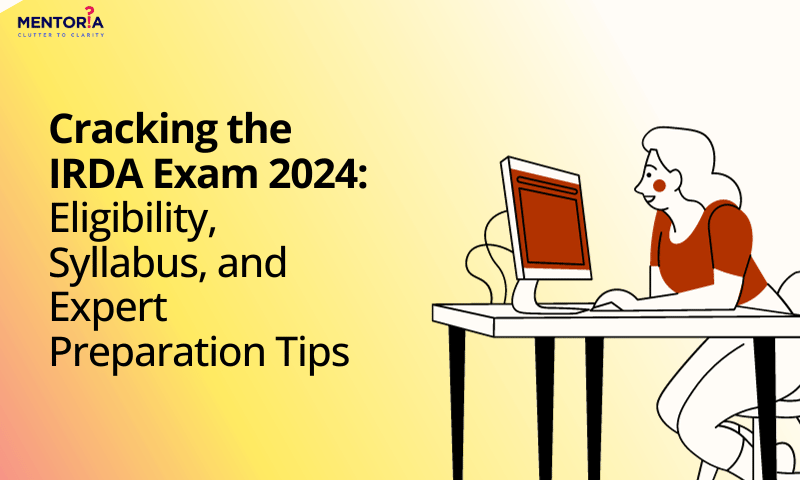 ---
---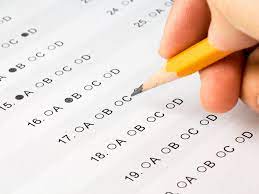 It may sound like a difficult mountain to climb to pass the Insurance Regulatory and Development Authority of India (IRDAI) test, but fear not, the test is not as difficult as it seems. So, what exactly is this IRDA exam for, I hear you ask? Well,  it's your entry point to a job in the exciting and lucrative insurance industry in India. We're going to simplify the entire procedure for you in this in-depth blog, making it extremely transparent so that it is easy for you to study and prepare for it.
To get you ready for the test, we'll start by explaining the eligibility requirements. Then, we'll go into the exam's syllabus and break down the information you need to know into manageable, bite-sized chunks. But there's more! We provide a wealth of preparatory advice that will put you on the right track. This manual is your compass to traverse the IRDA exam's terrain, whether you're a newbie or an aspiring insurance guru.
Eligibility Criteria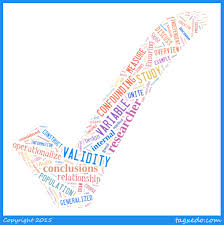 Before applying for the IRDAI Assistant Manager Exam, candidates must carefully review the eligibility criteria established by the organisation. To be eligible for the exam, candidates must meet the following requirements: they should be between 21 and 30 years old on the last day of the application process, and they must hold a Bachelor's degree from a recognised university with a minimum of 60% marks. These criteria ensure that candidates possess the necessary age and educational qualifications to be considered for the position of Assistant Manager. It is essential for applicants to thoroughly assess their eligibility before proceeding with the application process.
To qualify for various job positions in the specified streams, certain educational qualifications are required. For the Actuarial stream, a candidate should have a graduation degree with a minimum of 60% marks and must have passed 7 papers from the Institute of Actuaries of India based on the 2019 curriculum. In the Finance stream, a minimum of 60% marks in a graduation degree is necessary, along with qualifications such as ACA, AICWA, ACMA, ACS, or CFA. For the Law stream, a Bachelor's Degree in Law with a minimum of 60% marks is required. 
In the IT stream, candidates should have a Bachelor's Degree in specific engineering disciplines or a Master's in Computer Application with a minimum of 60% marks. Alternatively, a Bachelor's Degree in any discipline with a postgraduate qualification in Computers or Information Technology is acceptable. In the Research stream, a Master's Degree or a 2-year Post Graduate Diploma in various fields is required, with a minimum of 60% marks. Lastly, for the Generalist stream, a minimum of 60% marks in a graduation degree is the prerequisite.
Syllabus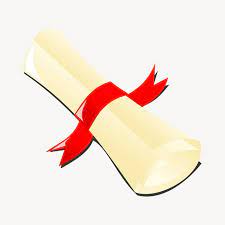 Here's the outline on the IRDAI Assistant Manager Exam Pattern for 2024 Phase-I: It's an online test that's available in both Hindi and English. You've got 90 minutes to tackle it, and there are a total of 160 marks. However, for every wrong answer, you lose 1/4th of a mark. So, be careful with those guesses! The test is divided into four sections: English Language (40 questions, 40 marks), Reasoning Ability (40 questions, 40 marks), Quantitative Aptitude (40 questions, 40 marks), and General Awareness (40 questions, 40 marks). To move on to the next round, you've got to hit the minimum cutoff in each of these sections and also make it past the overall cutoff set by IRDA. Oh, and there might be separate cutoffs for people in specialised streams and the General stream.
Test of Reasoning: You'll be tackling 40 questions in this section. It's all about flexing those brain muscles and figuring out the logic behind various scenarios. Candidates will be tested on their problem-solving and logical deduction abilities, covering topics such as analogy, coding and decoding, classification, and more. And you've got 90 minutes for this section.
Test of English Language: Next up is the English language test with 40 questions. This section evaluates language comprehension and usage, encompassing areas like synonyms, antonyms, spotting errors, and reading comprehension. So, time to brush up on your English. Again, you've got 90 minutes.
Test of General Awareness: Now, it's time to put your worldly knowledge to the test. You'll be answering 40 questions on general awareness, so stay updated with current affairs, events, and all that's happening around you. And, yep, 90 minutes for this one too. The section assesses candidates' knowledge of current events, general knowledge, and subjects like history, economy, and current affairs.
Test of Quantitative Aptitude: Lastly, it's maths time with 40 questions to solve. This is where your number crunching skills come into play. So, if you're a fan of mathematics, you're in luck. And, yes, you guessed it, 90 minutes. The section examines numerical problem-solving skills, with topics ranging from number systems to data interpretation.
The Phase-II exam for the IRDA Assistant Manager position comprises three distinct papers, each with its own set of topics. Let's break down what you can expect to encounter in these papers:
Here's what the IRDAI Assistant Manager Exam Pattern for 2024 Phase II looks like:
Phase II comprises three descriptive papers: Paper I, Paper II, and Paper III. In all three papers, questions will appear on the screen, and candidates will need to write their answers on answer sheets.
Paper-I: This paper is all about the English language. You've got 1 hour to tackle it, and it carries a maximum of 100 marks. Candidates will be tested on their essay writing, precision writing, and comprehension and business/office correspondence paragraphs. The essay will evaluate their ability to express thoughts, ideas, and arguments coherently. The paragraph will be draughted in a professional context, assessing their writing and communication skills.
Paper-II: In this section, you'll be dealing with Economic and Social Issues impacting Insurance. It's also a 1-hour paper with a maximum of 100 marks. The paper discusses the economic and social issues affecting insurance, including economic growth, business cycles, insurance penetration, age structure, macroeconomic factors, financial markets, financial institutions, risk transfer arrangements, economic capital requirements, and the contribution of the insurance sector to sustainable development. It also discusses economic reforms in India, insurance regulation, social structure, insurance in rural and social sectors, and the implementation of social security laws.
Paper III: This part is all about Insurance and Management. You'll have 60 minutes (1 hour) to complete it, and it's worth a maximum of 100 marks. The paper discusses the history, principles, legal foundations, and functions of insurance in India, including product design, pricing, distribution, underwriting, claims, investment, and reinsurance. It also covers insurance lines and products, liability risks, valuation, and solvency requirements. The paper also covers management processes, leadership, human resource development, performance appraisal, motivation, morale, communication, information technology, and corporate governance. It also covers the evolution of insurance types and Bancassurance in India. The paper also covers the role of information technology in the insurance industry.
It's worth noting that the tests will be available in both English and Hindi, except for the Test of English Language, which will be provided only in English. Once you've cleared all three papers in Phase II, it's time for the interview. Your final selection hinges on your performance in the Phase II Descriptive Examination and the Interview combined, all in order of merit.
How to Prepare 
The IRDA exam preparation process must be methodical. Collect the relevant study materials, paying special attention to official IRDA study materials if available, and start by understanding the exam pattern and syllabus. Make a well-organised study plan by dividing your study time into reachable daily and weekly objectives. Emphasise Data Interpretation, quadratic equations, number series, simplification, and approximation in the Quantitative Aptitude part. Increase your time spent on newspaper reading, grammar-based ideas, fill-in-the-blanks, close tests, and reading comprehension in the English Language part. Always remember that success is the result of unwavering effort, meticulous planning, and unflinching dedication – there are no shortcuts to accomplishing your goals.
Candidates need to prepare themselves well for the exam and the best way to do so is solving multiple mock tests, practise papers, and previous year question papers. To thrive in exam preparation, you must first create a solid foundation by understanding the principles of Reasoning and Quantitative Aptitude, as well as brushing up on your grammar and extending your vocabulary. Maintain a separate notepad for basic concepts, blunders, and key general knowledge one-liners. Prioritise accuracy over attempting a large number of questions at first, gradually increasing your tries as you develop confidence. Evaluate your performance on a regular basis and discover your strengths and flaws. Focus on crucial concepts such as syllogism, inequality, riddles, seating arrangements, and coding-decoding in the Reasoning Ability area.
Lending A Helping Hand With Mentoria 
The IRDA exam covers a wide range of topics related to insurance. By passing the exam, you will gain a strong foundation in insurance principles, practises, and regulations. This can be helpful in any role in the insurance industry. Preparing for an exam can be challenging, but Mentoria's team of mentors can provide you with the motivational support you need to stay on track. They can help you stay positive and focused on your goals.