Does Nanotechnology Have A Future in India?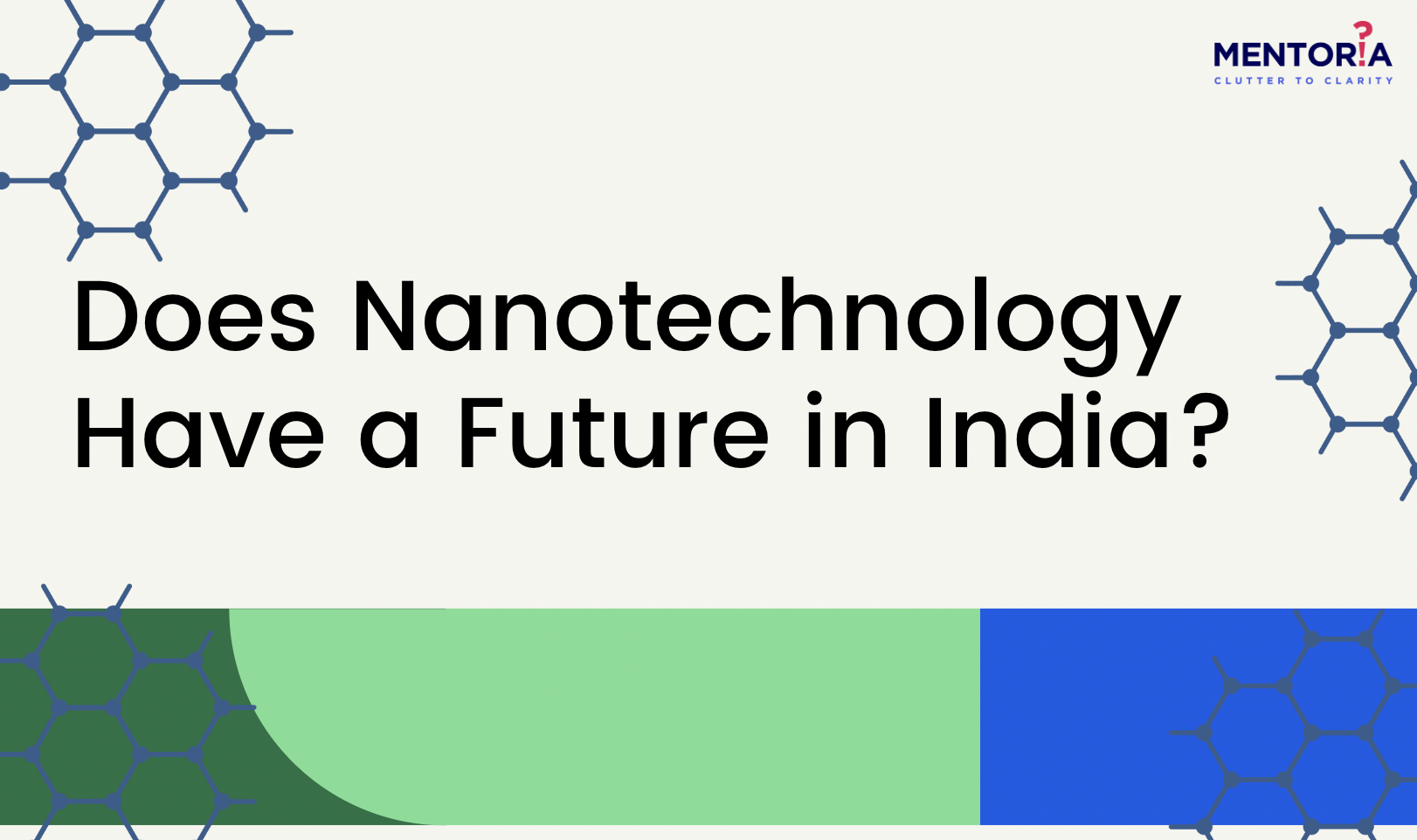 ---
---
Whether you are a science geek or not, you must know that everything on Earth is made up of atoms. This includes the food we consume, the clothes we wear, the homes and buildings we live in, and even our own bodies. But something as small as an atom is impossible to see with the naked eye, right? Are you curious about the ability to see and even control atoms? Have you ever wondered what makes baseball bats, tennis rackets, bicycles, motorcycle helmets, and automobile parts lightweight?  Do you know what makes our sunscreen invisible on the skin while still offering UV protection? These things may seem unrelated, right? Stick around, the connection is quite fascinating, we promise! 
The ability to see and control specific atoms and molecules is exactly what nanoscience and nanotechnology is. It does make sense, it's in the name- "nano" and "technology"- study and application of extremely small things. Nanotechnology is also used in the devices we use to save our music and images on their corresponding hard drives and flash memory. Nanotechnology is an essential part of modern life. It makes the saying "the best things come in small packages" unquestionably true!
It is pretty cool how the things that we use everyday come from such complex scientific processes, no? If you are interested and want to build a career in something like this and then, let's break the ice and talk about how nanotechnology is evolving, its future and what's the scope in India!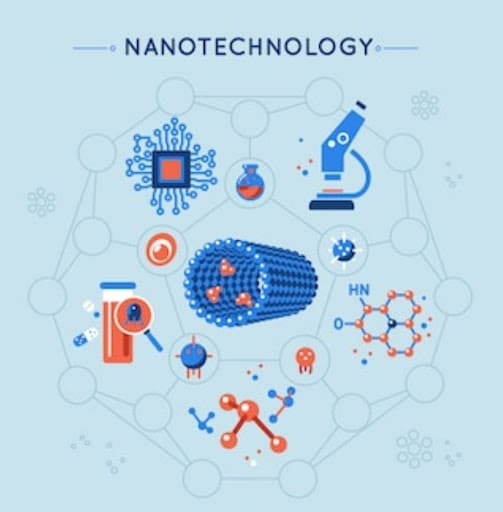 The Next Big (But Also Very Small) Thing!
You already know that nanotechnology is the area of technology that focuses on the study of incredibly minute objects. It is applicable to all other scientific disciplines, including chemistry, biology, physics, materials science, and engineering. 
It is a rapidly growing field of study with enormous potential to transform our way of life and offer technological fixes for our issues. Nanotechnology has uses in a wide range of industries, including:
Textiles

information technology

Electronics

Optoelectronics

Energy and

Medicine.
Now, because it has so many applications, of course graduates from engineering and science programs in India are opting for nanotechnology. Indian industry just lately began to recognize the commercial feasibility of nanotechnology. As a result, it is among the most popular employment paths open to Indian engineering graduates. When compared to IT and the Internet, it is the third most rapidly expanding industry. The Department of Science and Technology is one of many financing organizations that the Indian government has already established as part of its nanoscience and nanotechnology ambitions. Clearly, in the following decades, it is anticipated to make a great contribution to economic growth and employment creation.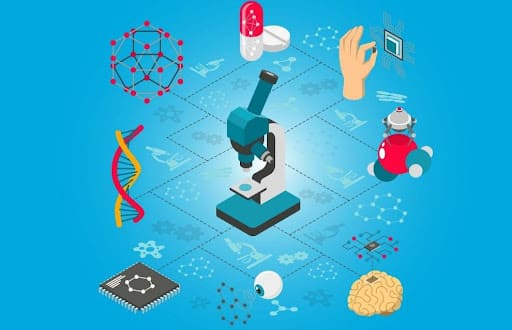 Wondering About The Possible Courses?
If this whole concept interests you, let's see how you can get into this field of study!
It is a multidisciplinary natural science subject that includes molecular biology, chemistry, arithmetic, and physics. This program is open to students who earned good grades in the science stream at the 10+2 level. The atomic and electronic structure of matter, material science, nano measurement, and bioengineered nanomaterials are among the subjects that candidates who choose nanotechnology as a major will study. The basics of nanomaterials, nanoelectronics, and nanobiotechnology are typically covered in a nanotechnology course.
There is no significant constraint because nanotechnology is an interdisciplinary science, any of the following fields may be chosen for the bachelor's degree:
Students with backgrounds in science, engineering, or even mathematics and physics can pursue a career in nanotechnology.
Candidates with this qualification may apply for postgraduate nanotechnology courses:
B.Sc in Physics, Chemistry, Mathematics, and Life Sciences 

B.Tech in Material Science, Mechanical, Biomedical, Chemical, Biotechnology, Electronics, and Computer Science
Here are some top colleges in India and the great courses in nanotechnology that they offer:
Many Universities and institutions also hold their own entrance exams. Studying this will give you well-rounded information on nanotechnology, paving the way for a successful career in it! Here's how: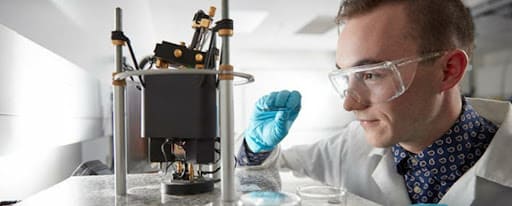 Nanotechnology is Not The Future, It is Here! Check Out The Career Options
An expert in nanotechnology can easily find work possibilities across a variety of industries. One can work as a scientist, specialist, or nanotechnologist. 
A nanotechnologist may work in fields such as:
Candidates with a Ph.D. can work as professors in universities, colleges, or scientific domains. 
They can also work in the nanotoxicology, and nanopower industries, as well as the fields of nanomedicine, bioinformatics, and stem cell research.
For candidates with an M.Tech. in nanotechnology, there are several employment options both in India and overseas. The Indian economy has placed a strong emphasis on nanotechnology, and numerous academic institutions have begun to conduct research and development in this area.
Graduates in nanotechnology can expect to make between Rs 20,000 and Rs 30,000 per month as beginners and Rs 1 lakh as experienced candidates. A lot of jobs with good pay are anticipated to become available in the future because of the developing nanotechnology sector. Here are some job profiles that are available after you study nanotechnology:
Since nanotechnology is employed everywhere, there is a constant demand for it. We aren't astrologers but let's see if the future of nanotechnology looks good!

Thinking Big, Working Small
Without a question, this is a fantastic career path, but in order to follow it, a person must have an interest in science and technology. Due to the demand in practically every industry today, whether it be technology, biology, forensics, or chemistry, this field's potential is limitless.
Most current nanotechnology items are essentially enhanced versions of what we already have, such as antimicrobial socks, smoother cosmetics, and stain-resistant clothes. However, efforts are being made to create nanotechnologies that have the potential to transform how people live globally by battling disease, producing clean energy, enhancing food supply, and purifying water.
As individuals grow more conscious of current challenges, they are adopting clean and environmentally friendly technology to address them. Some of the most serious problems of our time, such as air pollution, the breakdown of plastics, technologies for saving fuel, etc, can be solved using nanotechnology. If you want to work with leading edge research and products, you should pursue this career because it does have a wide range of opportunities.
Tread Smartly Towards Your Career
Nanotechnology without any doubt is a great field, there's a broad scope and the future looks great. If you're still not sure where to go from here, let Mentoria help you out. Mentoria promises to handhold you throughout your career discovery journey – from the time you sign up until you get into a career you love. Our 4-step career guidance solution, helps us find the right career fit for you from 3 streams, 850+ courses & 12,000+ careers.