Government Jobs vs. Private Jobs: Which is Better?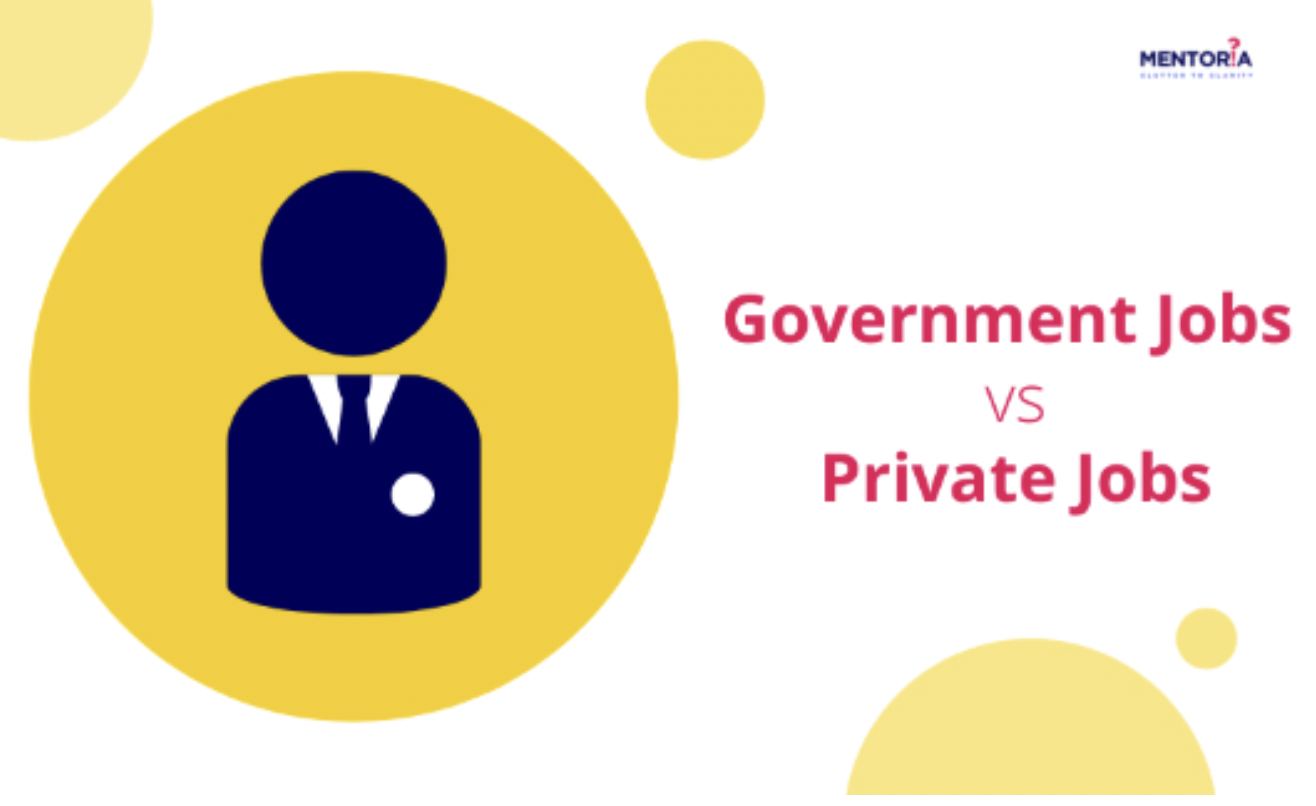 ---
---
Whether to choose a government job that offers stability or a private job that opens avenues of openings is a question that all young graduates think about. The public sector is one of the largest employers in our country, where more than 17.61 million Indians are employed and over 12 million Indians are employed in the private sector. In order to help you break this dilemma, this blog will hep you compare government jobs with private jobs, and inform you about a variety of parameters one must consider when looking for a job. Let us find out which job is better government or private for you based on your needs and obligations.
Comparison Chart Between Government Jobs vs Private Jobs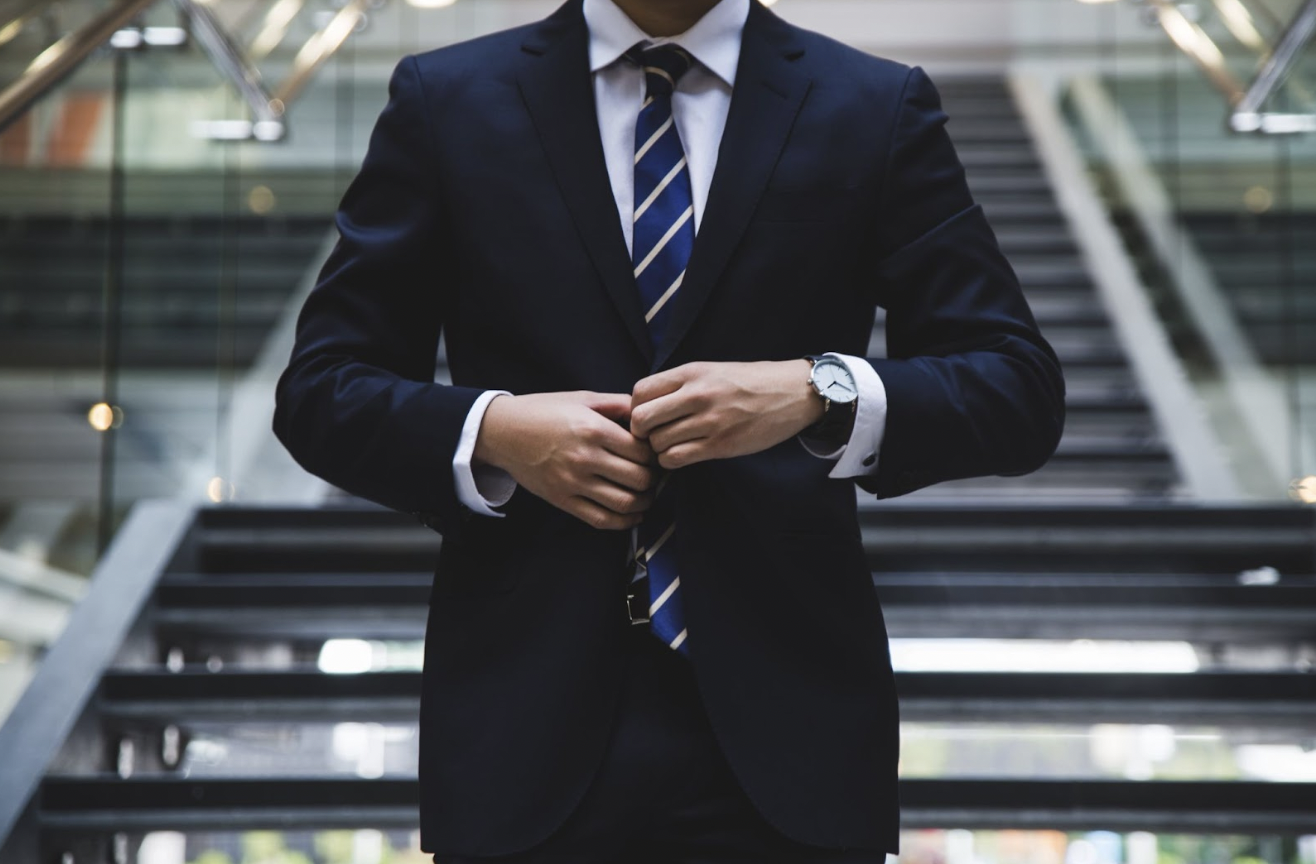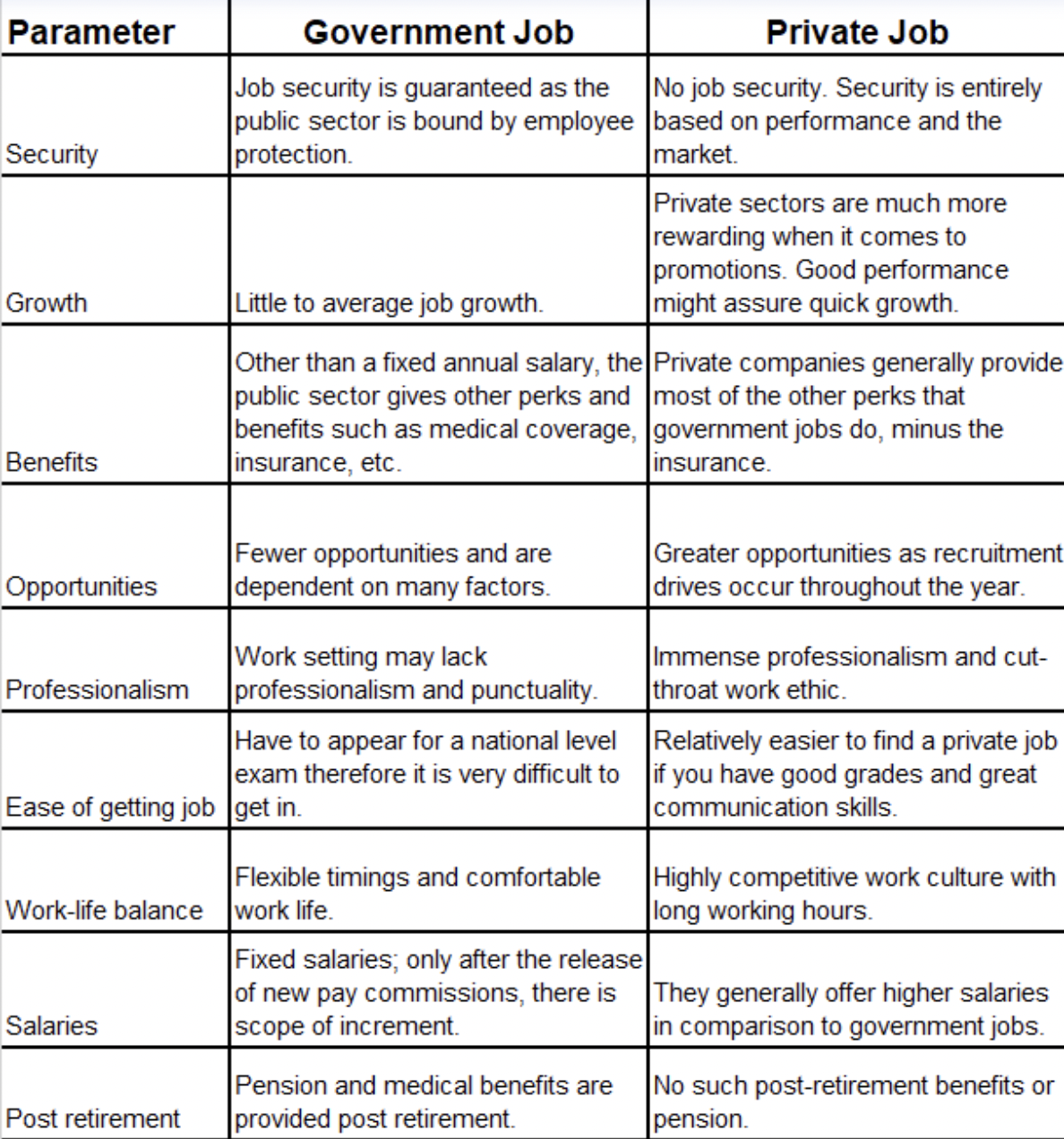 Different Metrics of Government and Private Jobs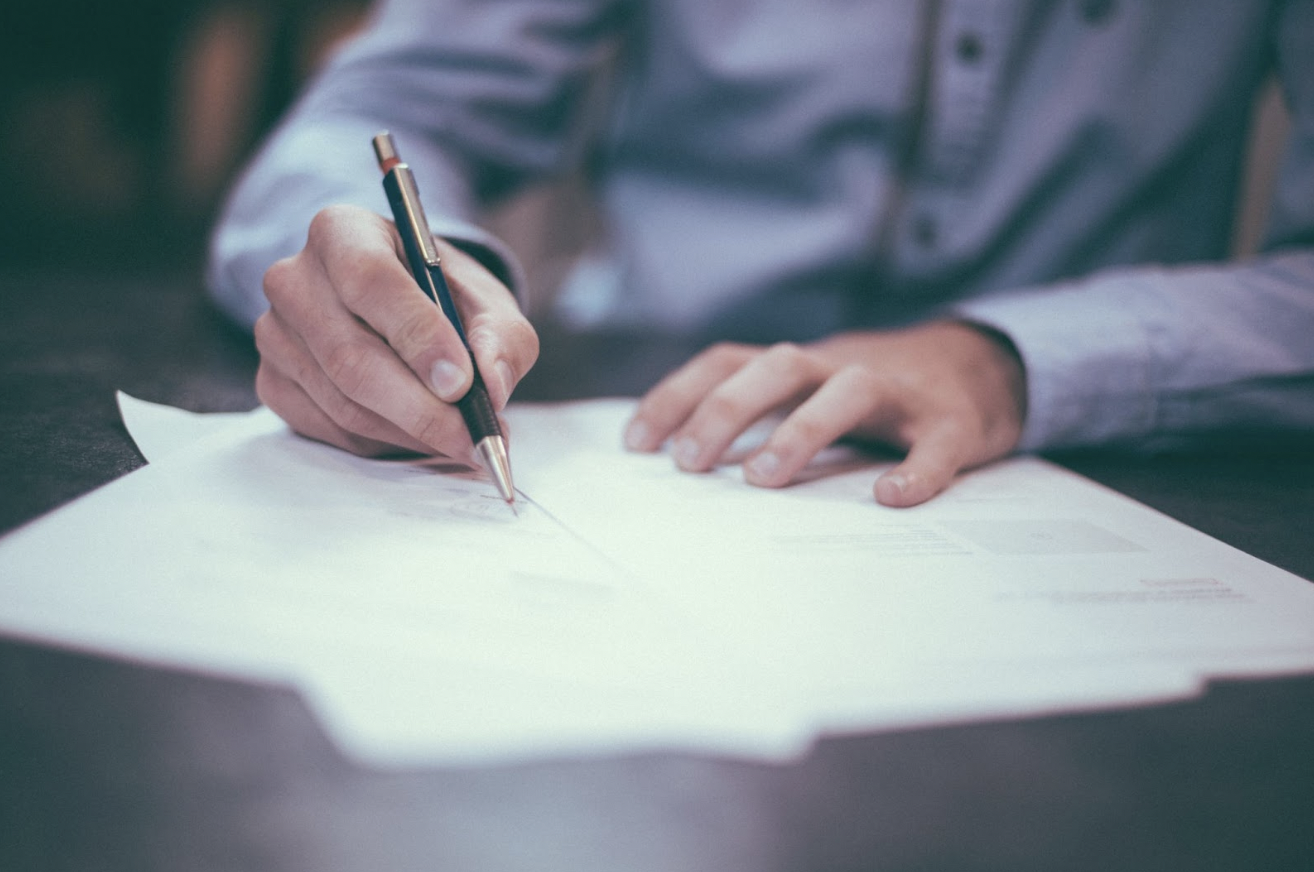 There are different metrics that can help you differentiate between the opportunities provided by government jobs vs. private jobs. Gaining awareness about these is key before taking any decision.
Job Security
Government jobs might be the best fit, if you are seeking job security from your work. Government jobs are steady indeed in the face of market variations. A bad job market can leave industries such as cloth manufacturing to the ever-popular Indian IT industry uneasy. This can have a drastic impact on the private sector because terminations are extremely regular in private jobs where workers can be laid off for multiple reasons such as substandard performance, bad job requests or even on the basis of gender, caste, bad terms with employers and many more. But a bad job market usually does not have the same effect on the public sector. In the case of a government job, in order to execute a termination, it becomes mandatory to show a valid cause of conduct violation. Also, employers are further bound by employee protection which makes terminating anyone in the public sector, not an easy task.
Job Growth
Even though government jobs have security, they can be a bad fit when it comes to job growth. Because government jobs are innately regulatory in nature, they can leave virtually little room for satisfying individual professional enterprise and creativity. This could end up suppressing the career growth of the workers. Enterprising skills are well-rewarded in the private sector, where the hierarchy is laid out in a way to maximise individual productivity.
In the case of government jobs, promotions are time-bound and dependent on vacancies. Private jobs, on the contrary, provide a vast compass for growth and make it up the hierarchy. Even though senior-most positions in government jobs can be quite important, they only come after having the patience to wait for people to retire before their seats can be replaced.
Job Benefits
Another massive reason why a government job is better for some is the retirement benefits it provides including solid pension plans. Lately, the security has been replaced by the New Pension Scheme where the pension finances are invested in stock markets. Still the government contributes an amount in favour of the retainer which goes into the National Securities Depository Limited. Private companies on the other hand aren't liable to invest in an employee's pension arrangements leaving workers to manage their resources all by themselves. Furthermore, the government workers are also endowed with varied kinds of benefits such as loan schemes, travel allowances, and housing allotments that private jobholders may or may not receive. This imbalance in perks is one of the main contributors to why people desire to work in the public sector.
Competition
Government employers need set aside seats for the reserved category and nearly everyone eligible applies for the available vacancies which increases the competition. In private jobs, either you are attended by either a consultancy or a friend which makes sure that the competition is less.
Job Opportunity
People generally agree that landing a government job is far more difficult than landing a private job. In order to receive a government job, the employees must first appear for a nation-wide entrance test, racing with a large pool of applicants. There are other factors such as age limits, vacancies, reservations, etc too which come into play. In comparison, recruitment for private jobs happen all year long and are filled on the basis of requirements in the organisation. Applications can also be filed through referral recruitment, campus recruitment, online recruitment and through many other additional streamlined and straightforward processes.
Work-life Balance
The work culture in a private job might involve longer working hours, extremely competitive surroundings, deadlines and quite a stressful setting. In a private job, job performance is straightway related to growth, which creates a breeding ground for competition, to observe the pace. On the other hand, government jobs are well-relaxed and help in maintaining a healthy work-life balance. The work terrain is extremely relaxed. Nonetheless, there's a possibility of transfer to government jobs, which can be life altering in certain circumstances.
Points to Consider Between Government Jobs vs Private Jobs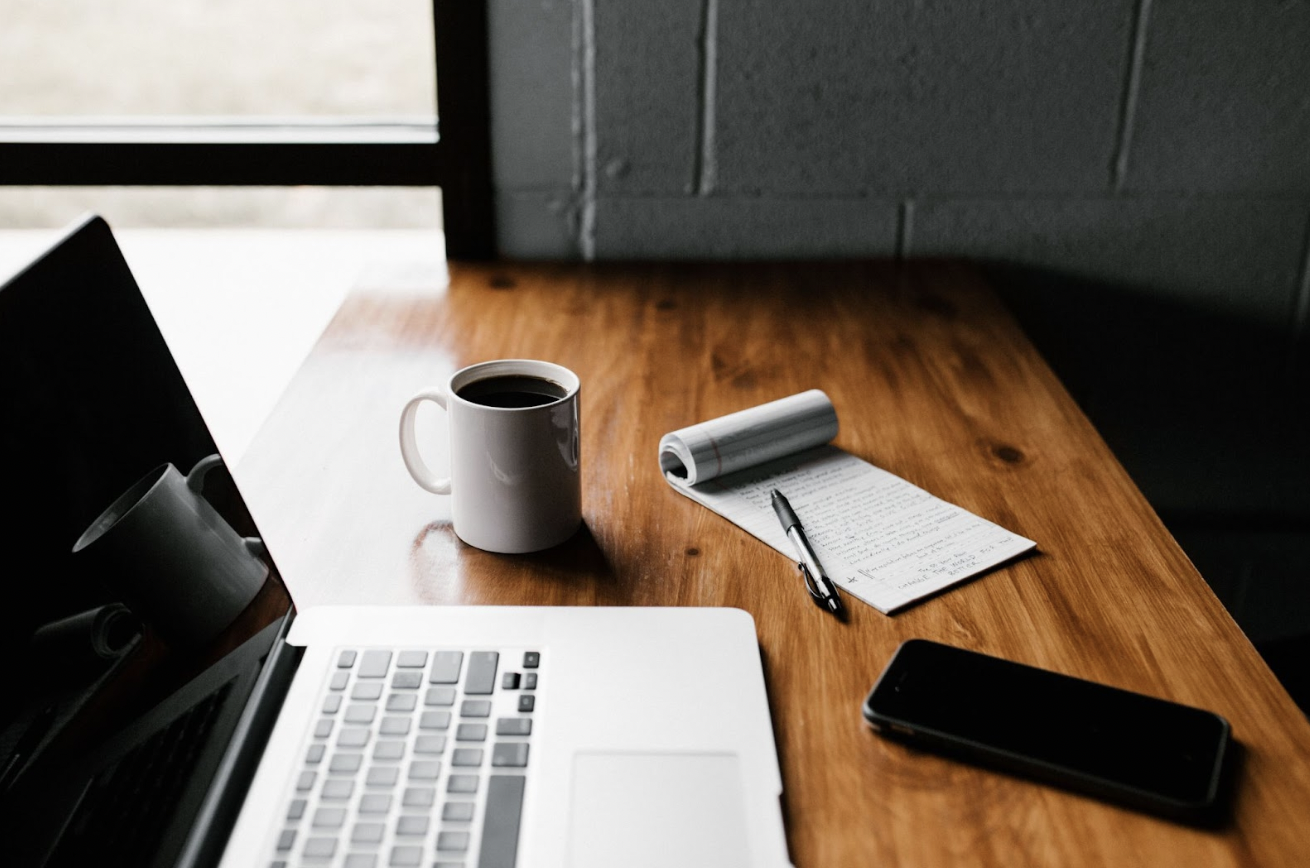 The below-listed points will be critical in the choice you'll be making between the public and private sector. Do a detailed analysis on the basis of these points to find out what would be the right fit for you.
Find and Estimate Your Demands
At the onset, it is essential to determine what kind of remuneration is suitable for you to pay for your living expenses. Consider whether you require medical and health-related benefits from your job or whether you are capable to provide for them through other means. The kind of work schedule you need, such as flexible work hours or a steady work-life balance, must also be considered for making a proper choice.
Choose What You Love
Consider the type of work you enjoy. You may prefer a job in the private sector if you like new challenges each day and a varied work week. Nonetheless, you may prefer a government job, if you prefer a predictable work schedule with repetitive tasks that become easy to master as time passes by.
Set Your Career Goals
Think carefully about what you hope to achieve with your career. A government job may be a good idea for you if you would prefer to work in the same position and are not interested in growth by exploring new openings. Still, if you want variety in your career or possibly would enjoy running your own business one day, a job in the private sector may be right for you.
It is of utmost importance that one considers how long they can anticipate or want to work. For example, there are various government jobs which offer good withdrawal investment packages. These packages may make it easier for you to retire ahead and work for a much shorter time than you would have to in the private sector.
What Will You Choose?
In this article, we have tried to provide a detailed comparison between government jobs and private jobs. In the end, both have their own pros and cons. Consequently, the decision to choose a job in which sector depends entirely on the several aspects that are important to you and what you exactly hope to achieve. We strongly hope that this blog helps you in understanding the difference between a government job and private job and thus helps you make the proper life decision and the right choice in deciding your career.
Kick-start your career discovery journey with Mentoria and be sure to find the right career fit for you. Our four-step career guidance solution helps you find the right fit from 3 streams, 850+ courses & 12,000+ careers.