16 Best Jobs That Involve Travel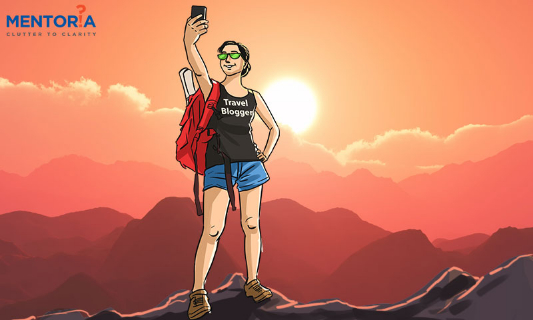 ---
---
Love the idea of living out of a suitcase and waking up in a different part of the world every day? Have all the #wanderlust posts on social media inspired you enough to travel yet? What if we told you that you could actually get paid (handsomely!) while you travel all over the globe? Yes, you can make a living out of travelling and we know how!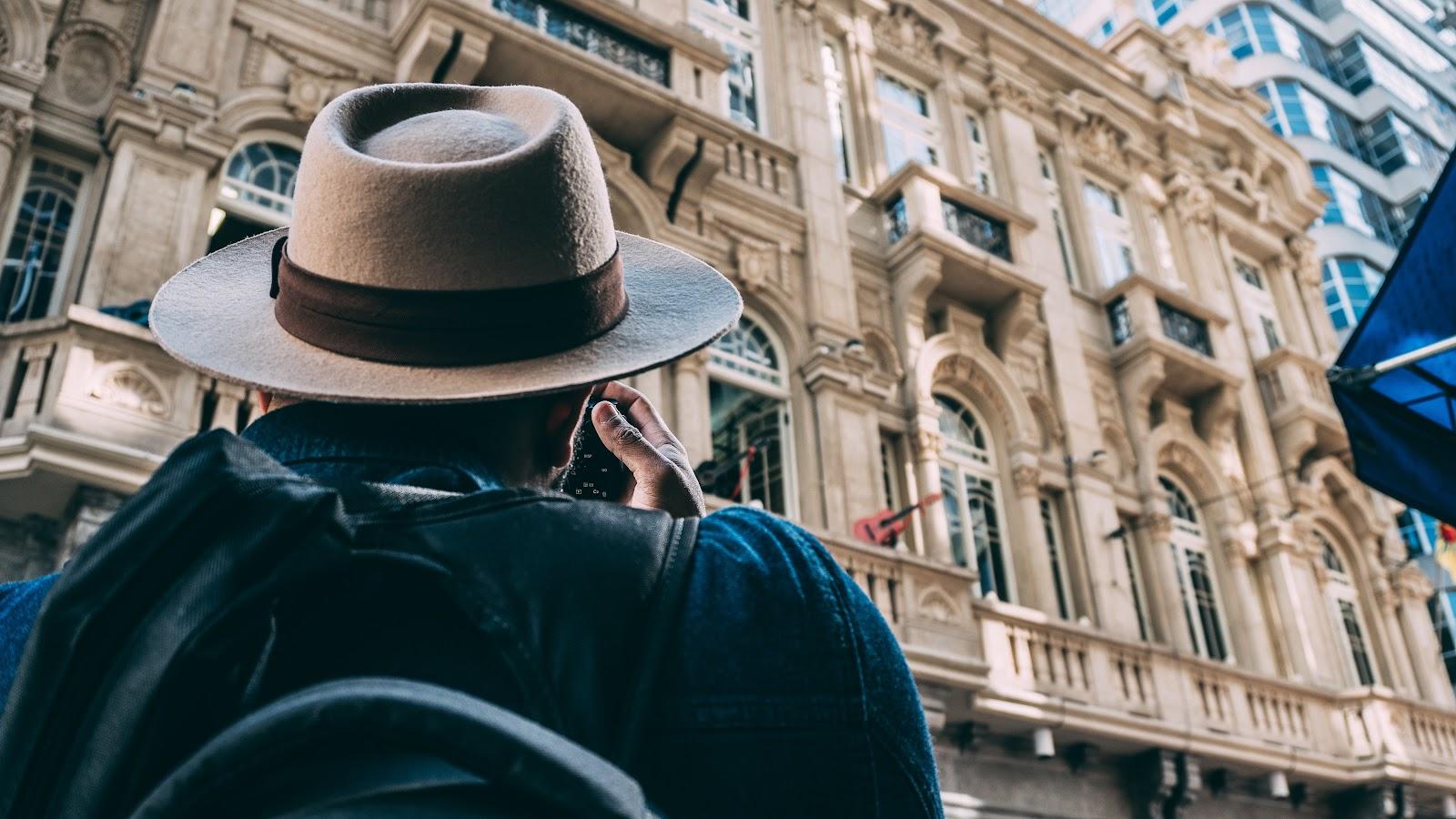 Jobs in the travel industry in our country contribute to 8.7 per cent of total employment in India according to the World Travel and Tourism Council. Coming from a single sector in its developing stage, that's a lot. And, according to the Tourism Statistics of India, by 2025, India will generate 46 million jobs in the travel sector. This points at the deepening of skill-sets to enhance the experience of travellers. Given that there are so many job opportunities in travel right now, here's a list of options you might want to consider if travelling is your heart's one true calling:
1. Vlogger/ Travel Show Host
Thanks to the digital boom, documenting your travels is easier than ever, and pays you as well! It's the age of travel shows and channels are welcoming fresh content from different perspectives. Look at shows like Highway on my Plate or Chakh Le India, which feature hosts who show you the unexplored facets of a place. So, if you have a fresh, unique perspective and love the camera, this could just be the right career path for you.
2. Event Photographer
There was a time when destination weddings were a hot trend. Today, its destination is everything – be it anniversary parties, birthdays, bachelor parties or even pre-wedding photoshoots! Of course, such events require a photographer to capture the magical moments! If you have an excellent eye for capturing candid moments and a flair for making everything and everyone look good on camera, this profession is perfect for you!
3. Freelance Travel Writer/ Blogger
Love words just as much as you love to travel? Combine both your passions to become a travel writer! A steep rise in the number of travel websites and publications has increased the demand for travel content. Websites, magazines and newspapers are looking for people who can draw in readers with powerful, attractive travel pieces. If you are great at unearthing hidden gems and know how to paint a pretty picture with words, then grab your backpack and laptop, and explore the world of travel writing!
Does a career in writing pique your interest? Experience a day in the life of Creative Writer – Sonia Mehta
4. Food and Beverage Connoisseur
A true-blue foodie won't limit themselves to one city or even one type of cuisine. If you belong to this exclusive club, you're one of those whose curiosity fuels them to explore the history, geography and anatomy of everything they consume. Food and beverage form a crucial part of a travel experience. And, in the travel industry, this particular niche ranks high on the service ladder. Travel companies are increasingly offering food trails as a part of their tourist experience, and your expertise in the area makes you the ideal candidate for consulting on this particular offering.
5. Event Manager
Think about the coolest concerts you've attended, the greatest parties you've been to or even the most memorable festivals you've gone for. All of them have been put together by a team of ultra-efficient event managers. As an event manager, you'd get to travel, plan the hottest of events and give every guest an experience they're not likely to forget for years to come. If this sounds like the kind of thing you'd love to do, a career in event management is waiting for you!
6. Travel Coordinator
Putting people at ease and preparing them for a new experience is a valued skill in the travel industry. Travel companies need coordinators who can guide travellers through such experiences. A travel coordinator isn't just your average tour guide though. They do everything from guiding you through the booking process to accompanying you on the trip as travel guides, trek leaders, walking tour guides and what-not. Figure out the kind of travel that appeals to you most, then sign up for a job where you can take people through the experience while travelling yourself!
7. Flight Attendant
This career option manages to satiate wanderlust like none other. The dream of flying from one city to another across nations can be fulfilled by being a flight attendant. Yes, the hours are long and you might not get to explore new cities at leisure. But you will get to meet travellers from all over the world and a taste of places from around the globe while earning some big bucks!
Talk to our expert counsellors, to find the right career fit for you & get personalized step-by-step guidance for your future path.
8. Translator
If learning new languages ranks high on your hobby list, this one is definitely for you. Use your skill to travel by becoming a translator in foreign lands. Believe it or not, the job of a translator is a coveted one! Being able to express oneself clearly in a foreign country is a prime concern in the minds of travellers. Fill the gap by preventing them from getting lost in translation by becoming their translator.
9. Travel Website Developer
In an era where the internet does all the talking, having a good website has a direct impact on the business. This is even more important when it's a travel website because plans and bookings in this industry are done remotely. So, if you like getting involved in coding and development, and have great ideas to make a website stand out, a career in website development for travel websites would be ideal. The perks – you choose the location you wish to work from as long as you get the job done. Consequently, you can make use of this skill even while you travel. Simply pick companies who need help with their websites and work for them as you explore a new destination.
10. Organic Farming Consultant
Breathing in the fresh air of the farm and working closely with Mother Earth is a refreshing experience, especially if you spend most of your days in chaotic, pollution-filled, grime-covered cities. If you dream of fulfilling your love for nature through travel, become an expert in organic farming and help people set up organic farms all over the country. In India, organic farming is on the rise, but the expertise to set it up is rare and valued. By bridging the gap, you can fulfil your wanderlust of staying in the countryside, while working for a cause.
11. Get registered as an Au Pair
An Au Pair is a person who goes abroad for a temporary period of time and lives with a host family. Whilst living abroad with your host family, you will be like a regular family member of your hosts and assist them with light household chores. The main objective behind an au pair stay is a mutual cultural exchange that benefits both parties.
The au pair brings a new culture, a foreign language and a sense of their own country into the host family. And while in the host country, as an au pair, you can learn the local language of the host country and gain valuable experience with the help of their host families.
Just like any other family member who helps with household chores, you will receive pocket money for your duties. If the host family has a child, your tasks could include childcare, which requires a great sense of responsibility. You could also teach the child your native language.
Get registered as an Au Pair here.
12. Work on a Luxury Cruise Liner
If the high seas are your calling, a job on a cruise liner is the perfect way to go.
Spend your winters in the Caribbean and your summers in Alaska or travel to remote and exotic parts of Europe, Australia, New Zealand, South America and all over the world aboard a luxury cruise ship. You'd make a living travelling the world.
From a Manager to a Blackjack Dealer, the job opportunities on a cruise liner are many.
Start working on a cruise by registering here.
13. Record your travels
Several successful travel bloggers earn an enviable amount of money each year. However, merely recording your travel experiences like a diary will not be enough. If you want your followers to find your tips useful. You'll need to share your personal experiences from your travels. This could include packing tips, food recommendations, honest reviews of places and details of how to get around.
Many bloggers, vloggers, and Instagram stars strike it rich by featuring their travels on several such platforms.
14. Become an International Aid Worker
Does humanitarianism run through your veins? Want the experience of a lifetime helping others less fortunate than yourself? If you like helping people then you could consider becoming an International Aid Worker.
International aid agencies are always looking for suitably qualified staff to run operations in developing or disaster-hit countries. Placements are often in rural areas and conditions can be basic. This is a particularly broad area of work and professionals in this area can perform a range of different functions, including hands-on relief work, fundraising, project planning and project management.
15. Join the Cabin Crew of an International Airline
Flight attendants travel to exotic locations across the world. The working hours are frequently erratic and the work is not always easy, but you will get to visit several cities across the globe.
The flight attendants are frequently involved in overnight layovers and can end up spending one to three days every week in different countries with the airline usually covering the cost of hotels, transportation, and food during these layovers.
16. Become a Travel Nurse
A travel nurse is a person who is hired to work in a specific location for a limited amount of time. Travel nurses typically work 13 week periods in one area and move around the country as per work demands.
As a travel nurse, you will be able to make money from wherever you like and change locations and assignments regularly if you choose. With a travel nursing job, you will also have the luxury of a holiday where you work and explore new places when you get time off work.
Finding a career you are passionate about, can get tricky, but once you get that right, the rest follows with ease. If you're wondering how to turn your passion for travel into a profession, head to Mentoria and get started on the psychometric assessment to find out where you belong!
Sign up for Mentoria to discover the right career fit for you, out of the 12,000+ career avenues-
India's most reliable psychometric assessment
One-on-one session with career counsellors
Lifetime access to knowledge getaway & webinars