8 Best Blogs to Read from Around the World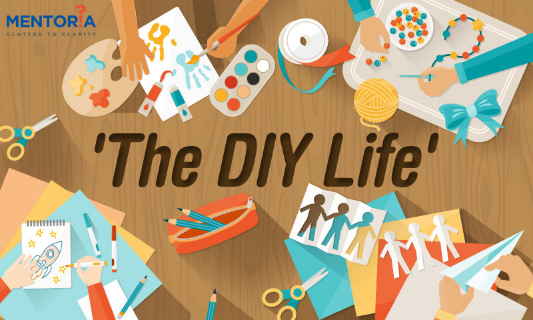 ---
---
Did you know, there are around 1,89,72,88,450 websites on the Internet as of this moment? In fact, by the time you read this, there will be thousands more! Many of these websites are what we call blogs.
As you might already know, blogging is one of the most popular media for publishing content on the Internet. Given the rate at which new blogs are cropping up and established blogs are growing, they are not going anywhere.
---
Trivia: Links.net, created by Justin Hall in 1994, is recognised as the first-ever blog on the Internet!
---
People create blogs on a variety of topics, including lifestyle and pop culture, as well as specialty topics like e-learning and automobile engineering. Sometimes, blogs are started by people who are experts in specific areas. There are also many bloggers who begin a blog to understand something better and develop their expertise along the way.
However, we're back to the same old question – how do you make sure you are making the most of everything the blogverse has to offer? For one, you could start with this list of interesting blogs that could help you learn a thing or two about our world. Check it out:
1) Alexandra Cooks
How can we not begin this list with a blog belonging to one of the most popular categories across the Internet? Alexandra Stafford is the gourmet goddess behind Alexandra Cooks. Working in the food industry for decades now, there is no doubt that her culinary skills are top-notch.
Doesn't matter whether you're a beginner, pro or just a foodie who enjoys checking out recipes; she has something for everyone!
2) World of Wanderlust
Shortlisting just ONE out of countless travel blogs, each better than the other, was a tough task! However, Brooke Saward's World of Wanderlust is filled with breathtaking sights that will make you want to book that holiday you've been daydreaming about. Whether you're looking for quick listicles, detailed personal experiences, location recommendations – you will find it all right here. Psst! She also talks about food since it forms an essential part of her journeys!
Do you wish to deep dive into the world of blogging? Take the Mentoria career assessment test – India's most reliable & comprehensive psychometric assessment to know about your strengths and weaknesses.
3) YourStory
Looking for some career motivation? Look no further than YourStory. What started as a simple blog by Shradha Sharma in 2008, is home to almost 60,000 inspirational stories today! If you are an aspiring entrepreneur, this should be your go-to inspirational material.
4) She Wears Fashion
This vibrant fashion blog is effectively handled by Kavita Donkersley, a 23-year-old fashion and travel lover from Sheffield, UK. She started her blog She Wears Fashion when she was 16 years old, and she isn't hesitant to reveal her awkward teenage period on it, as well as a wide spectrum of fashion and beauty tips for women all over the world. You must check it out for some fashion inspiration, especially if you're an aspiring fashionista.
5) Copyblogger
In a world where digital is the future, Copyblogger can help you make the most of the Internet. It's been nicknamed the "Bible of Content Marketing" since it's a one-stop-shop for all you need to know about content, digital marketing, branding, and more!
Want to take blog writing as a full-time profession? Talk to our career counsellors to get personalized step-by-step guidance to know if it's the right fit for you.
6) The DIY Playbook
Interior makeovers, decor inspiration, DIY craft, home tours – have we already got your attention? The DIY Playbook is a visually stunning blog that is home to all this and more! Bridget, a high school special education teacher and Casey, a TV producer-turned-full time blogger, together run this super fun blog from Chicago.
7) Mashable
Pete Cashmore started Mashable as a blog in 2005. Today, it is a "global, multi-platform media and entertainment company". It is also one of the most reliable sources on the Internet for anything that is technology, digital media and entertainment!
8) Pitchfork
If you are a die-hard worldwide music enthusiast, the online magazine Pitchfork will certainly pique your attention. It was founded in 1995 by Ryan Schreiber (then known as Turntable), and it was recently bought by publishing giant Conde Nast. Pitchfork covers both indie and popular music and artists, among other things in the music scene.
There's an entire universe of blogs waiting to be explored, no matter what your interests are. If you are looking to learn something new every day, subscribing to some great blogs seems like the perfect first step!
Did we miss out on any of your favourite blogs? Let us know in the comments!
Kick-start your career discovery journey with Mentoria & be sure to find the right career fit for you. Our 4-step career guidance solution, helps us find the right career fit for you from 3 streams, 850+ courses & 12,000+ careers.