Rajasthan PTET: Your Key To A Teaching Career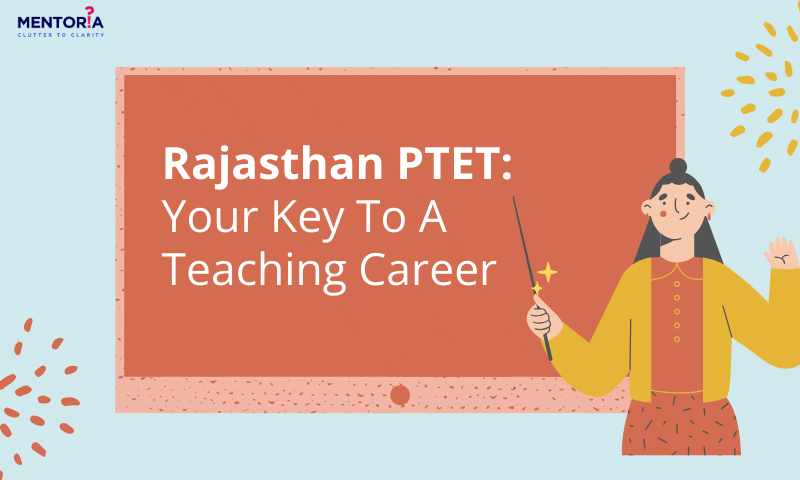 ---
---
Nestled in the heart of vibrant Rajasthan, a state known for its rich culture, majestic palaces, and endless stretches of golden desert, lies an opportunity like no other – the Rajasthan Pre-Teacher Education Test, your golden ticket to unlocking a rewarding teaching career. Imagine embarking on a journey where history and tradition merge seamlessly with innovation and inspiration. It's not just an exam; it's your passport to becoming a guiding light in the lives of future generations. So, fasten your seatbelts and prepare to explore how the PTET is more than just a test; it's your gateway to shaping minds, fostering dreams, and leaving an indelible mark on the world of education.
The PTET Odyssey Begins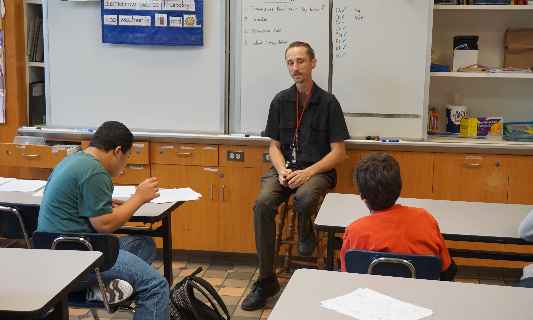 What's PTET, Anyway?
PTET, or Pre-Teacher Education Test, is an entrance examination conducted in the state of Rajasthan, India, to admit aspiring candidates into various teacher training programs. This test serves as a critical step towards fulfilling your dream of becoming a teacher, whether in primary or secondary education. The Rajasthan Pre-Teacher Education Test (Rajasthan PTET) is a state-level entrance exam for admission to B.Ed. (Bachelor of Education) courses in Rajasthan. The exam is conducted by the Guru Govind Tribal University, Banswara. The Rajasthan PTET is a 2-hour exam consisting of 150 multiple-choice questions. 
Eligibility Criteria: Your Passport To PTET
Now, let's get down to brass tacks—what do you need to meet the eligibility criteria for the Rajasthan PTET? Worry not; we've got you covered!
Educational Qualifications:

To be eligible for the PTET, you must have completed your graduation with a minimum of 50% marks from a recognised university. However, if you're applying for a B.Ed. course in the PTET, you'll need to meet a different set of criteria. You should have a bachelor's degree or a master's degree in science, commerce, or arts with at least 50% marks.

Relaxation for Reserved Categories:

For those belonging to reserved categories like SC, ST, and OBC, Rajasthan PTET offers a relaxation of 5% in the minimum qualifying marks. This means you'll need a minimum of 45% marks in your graduation to be eligible.

Age Criteria:

There's no age limit to apply for the PTET. So, whether you're fresh out of college or considering a career change, the PTET door is wide open for you!
Important Dates: Mark Your Calendars!
Now that you know the eligibility criteria, let's talk about the crucial dates you need to keep track of for a smooth PTET journey.
Release of Notification:

The first piece of the puzzle is the release of the official notification. Typically, this should happen in the first week of March 2024, but it's always a good idea to stay updated by regularly checking the official PTET website. 

Application Period:

Once the notification drops, you'll have a window of opportunity to submit your application. This window usually opens in April and stretches into May. Remember, punctuality is key here!

Admit Card:

After successfully submitting your application, you can expect to receive your admit card a couple of weeks before the examination date. It is expected around the middle of June 202 Keep it safe, as it's your golden ticket to the examination hall.

Rajasthan PTET Exam:

The big day arrives! The Rajasthan PTET exam typically takes place in May. In 2024, it is set to take place on 21st May, 202It's your chance to shine and prove your mettle as a future educator.

Result Announcement:

Anticipation builds as you await the results, which are usually declared around the 4th week of September. Make sure to keep an eye on the official website for updates.
Application Details: Navigating The PTET Maze
Now that you know when and where to apply, let's explore the application process step by step. Don't worry; it's not as daunting as it may seem!
Online Application:

The

PTET application process

is primarily online. Visit the official PTET website, and you'll find a user-friendly portal that will guide you through the application process.

Registration:

The first step is to register yourself on the portal. You'll need to provide some personal details and create a unique username and password.

Filling the Form:

Once registered, you'll need to fill in the application form. Be sure to double-check all the details you provide to avoid any errors.

Uploading Documents:

You'll be required to upload scanned copies of your photograph and signature. Ensure they meet the specified size and format requirements.

Payment of Fees:

Next up, pay the application fee through the online payment options provided. Keep the transaction details handy for future reference.

Printing Confirmation Page:

After completing the application process, don't forget to print the confirmation page for your records. It's your proof that you've successfully applied for the PTET.
Tips For Cracking PTET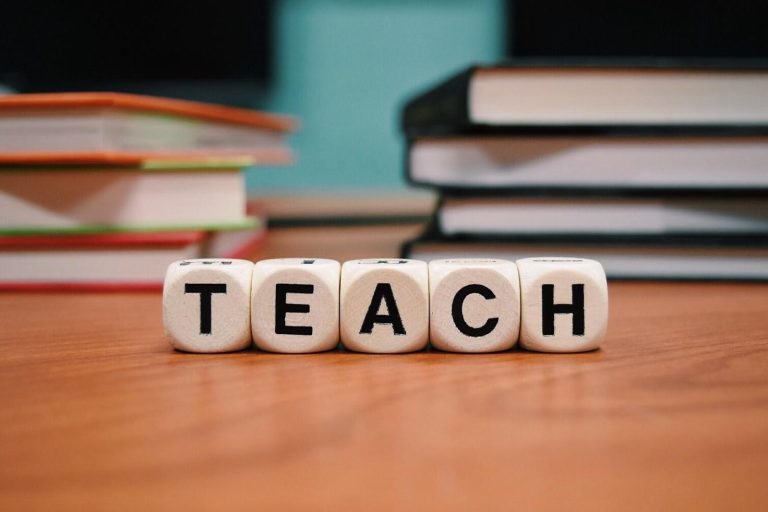 The Art of Smart Studying:

Studying smart

is all about efficiency. Begin your PTET preparation well in advance and start by understanding the PTET syllabus thoroughly. Instead of blindly cramming, focus on the areas where you need the most improvement. Utilise high-quality study materials that provide in-depth explanations and practice questions. Remember, it's not about how many hours you study but how effectively you use your study time.

The Power of Mock Tests:

Mock tests are your secret weapons in the battle of PTET preparation. Take advantage of

PTET mock tests

available online, which cover a range of topics. Analyse your performance in these tests to identify your strong and weak points. Focus on improving your weaknesses and refining your test-taking strategies. 

Mastering Time Management:

Time management is a skill that can make or break your PTET performance. During the exam, it's crucial to allocate your time wisely. Set time goals for each section, ensuring you don't get stuck on challenging questions for too long. If a question seems particularly tricky, move on and come back to it later if time permits. 

Nurture Your Well-being:

Preparing for PTET can be demanding, but don't forget to take care of yourself. Your physical and mental well-being are your most valuable assets during this journey. Maintain a balanced diet, exercise regularly, and

get enough sleep

to stay energised and focused. Practice relaxation techniques like meditation or yoga to manage stress and anxiety.

Stay Vigilant and Informed:

Keep a watchful eye on the official PTET website for any announcements, updates, or changes related to the exam. Subscribe to relevant newsletters or follow official social media channels to receive timely notifications. Be aware of any alterations in the syllabus, exam pattern, or application process. Being informed ensures that you are well-prepared for any surprises that might come your way and allows you to adapt your study plan accordingly.
Your Path To Teaching Excellence With Mentoria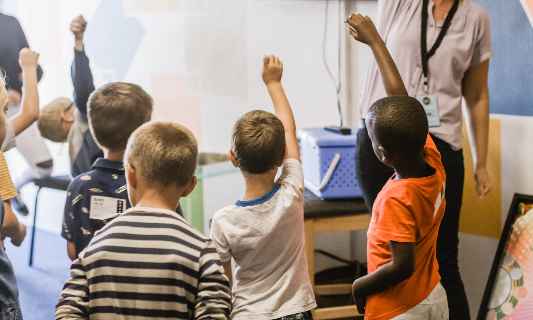 In conclusion, the Rajasthan PTET is a crucial examination for aspiring teachers in the state, offering them the opportunity to embark on a fulfilling career in education. We've covered the eligibility criteria, exam dates, and application details to help you navigate this process smoothly.
But remember, success in any competitive exam not only requires preparation but also guidance. That's where Mentoria steps in. Our experienced mentors are well-versed in helping students excel in entrance exams, providing personalised coaching, study strategies, and valuable insights to boost your chances of success. With Mentoria, you're not just preparing; you're preparing to win.
So, if you're ready to ace the Rajasthan PTET and unlock a world of teaching opportunities, consider Mentoria as your trusted partner on this academic journey. Together, we can turn your teaching dreams into a reality.