Seven Ways to Make a Successful Career in Hindi Literature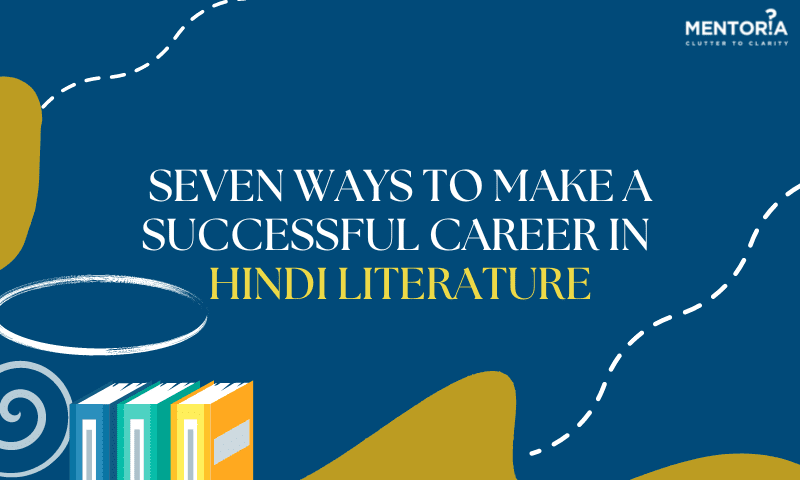 ---
---
Imagine holding the key to unlock the secrets of one of the world's oldest and richest literary traditions. A key that opens the door to a world of stories, poetry, and drama passed down through generations. A key that allows you to delve into the cultural and linguistic heritage of one of the most vibrant and diverse countries on earth. Wondering what we are talking about? Well, the key is Hindi literature. If you like to follow the works of Sant Kabir, Munshi Premchand, Jaishankar Prasad or Krishna Sobti then we are sure you're bound to love Hindi literature.
Being Indians, most of us have been learning Hindi as a subject for a long time. A career in Hindi literature is not just about reading and analysing texts, it's about becoming a part of something greater, something that has the power to transport you to another time and place, to make you laugh, cry, and think. It's about being a part of a community of writers, scholars, and enthusiasts who share your passion and dedication. 
Whether you're a budding writer looking for an outlet for your creativity, a language lover seeking to improve your Hindi skills, or a curious learner eager to discover a new culture, Hindi literature has something to offer you. So why not take the plunge, and open the door to a world of possibilities with Hindi literature?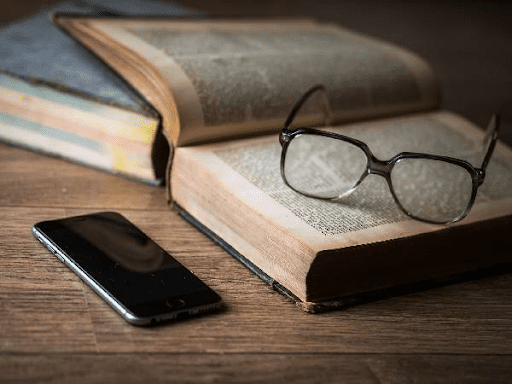 Wondering What Exactly Is Hindi Literature? 
From ancient epics and tales to modern works of fiction and poetry, Hindi literature takes you on a voyage over time and space. It is a voyage that will introduce you to some of the greatest literary minds, from ancient Indian playwrights and poets to contemporary novelists and essayists. Despite the popularity of English literature, there may be less competition for jobs in Hindi literature and more options that fit your interests and objectives.
One's personal and professional development can be aided by studying Hindi literature, which can be a highly satisfying and personal experience. It can be a terrific way to find new passions, talents, and viewpoints that can be useful in other facets of life.
Plus, what better way than to connect with your country's cultural and linguistic heritage? Here are the top five colleges that offer a degree in Hindi Literature: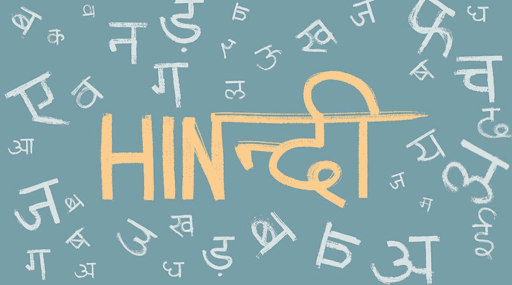 So now, if you are convinced that Hindi literature is your thing, let's look at the career opportunities available for you! 
Here's How You Can Make A Career in Hindi Literature
One of the most common and established routes to a profession in Hindi literature is writing. Writers have numerous options to publish their work in newspapers, magazines, and online venues, whether they compose fiction, poetry, essays, or plays. To write in Hindi, you must first improve your writing abilities. Take the time to read widely in Hindi and to write in a variety of forms, including poetry, fiction, and non-fiction. If you want to learn about craft, style, and strategies, enrol in writing seminars or take lessons. Track your progress as you write and compile a portfolio of your best pieces. In the world of Hindi literature, developing connections with other authors, editors, and publishers can be quite beneficial.
A Hindi writer's pay might differ significantly in India based on experience level, genre, and platform. According to a PayScale report, the typical annual salary for a Hindi writer in India is close to Rs. 300,000. For entry-level employment, this can be about Rs. 180,000, while for senior-level posts, it can be more than Rs. 600,000.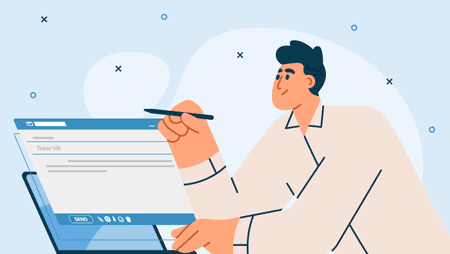 If publishing is something that interests you more than writing, here you go! Consider getting a degree or diploma in Hindi literature or publishing.  You can get a strong foundation in the industry by taking courses in publishing and literature offered by many Indian institutions and colleges. Getting a job or publishing your book can take time because it is a competitive industry. Maintain your skill development, network, and opportunity hunting.
A career in Hindi publishing offers a variety of options, including working for publishing companies, literary agencies, newspapers, and magazines. You can work as an editor, proofreader, designer, or literary agent, among other positions. In addition to freelancing, there are opportunities to work with Hindi e-books and audiobooks as a result of the expansion of digital publishing.
In India, the pay for a Hindi publisher might differ significantly based on location, employer, and expertise. PayScale reported that the typical annual salary for a publisher in India is close to Rs. 600,000. However, this can range from around Rs. 400,000 for entry-level positions to more than Rs. 1,000,000 for senior-level positions. 
Obtaining a degree in education, literature, or Hindi is the first need for becoming a Hindi teacher. You can earn your undergraduate and graduate degrees in Hindi from one of the many Indian universities and colleges that offer these programmes, giving you the information and abilities required to instruct in Hindi. Volunteering as a Hindi teacher or teaching assistant is a possibility for gaining experience in the classroom. Candidates who complete the necessary requirements and succeed on the test can receive certification in Hindi teaching from a number of organisations. This accreditation may make you more marketable in the employment market. In a variety of settings, including schools, colleges and universities, language schools, and cultural centres, there are numerous prospects for Hindi teachers.
Payscale said that the typical annual wage for a Hindi teacher in India is close to Rs. 300,000. For entry-level positions, this can be around Rs. 200,000; for senior-level roles, it can be above Rs. 500,000.
There is a good market for Hindi translators in India. One of India's official languages, Hindi is widely spoken and comprehended. In various industries, including the government, media, business, education, and literature, there are several prospects for Hindi translators.
Getting fluent in Hindi and the target language is the first step to becoming a Hindi translator. Hindi literature should be read widely, and writing and speaking should be practised. Think about earning a degree or diploma in Hindi interpreting, translation, or literature. Learn about the translation market, how it operates, how to sell your offerings, and where to find customers. Learn about the various translation disciplines, including literary, technical, and legal translation. Read translation-related books, go to workshops and classes, and don't be afraid to take risks. A Hindi Translator's average annual salary in India ranges between ₹ 2,30,000 to ₹ 3,00,000.

Graduates in Hindi literature can seek jobs as journalists in Hindi-language newspapers, periodicals, and news sites. On a variety of subjects, they are able to create articles, features, and reviews. Graduates in Hindi literature may work as copywriters for Hindi advertising firms. They are able to create adverts for a range of goods and services. The scope for Hindi literature graduates in the media industry is quite good. With the growing number of Hindi news channels, newspapers, magazines, and websites, there is a steady demand for Hindi content.
 Additionally, there are more opportunities to work in digital content development, social media management, and digital marketing as a result of the expansion of digital media. The demand for Hindi content and screenplay writers has also surged with the emergence of OTT platforms.
According to a PayScale survey, the average annual compensation for a graduate in Hindi literature working in India's media sector is close to Rs. 400,000. For entry-level roles, this can be around Rs. 300,000, while for senior-level posts, it can be more than Rs. 600,000.
This can be a really fun field to work in if you have a love for the language as well as knowledge. Graduates of Hindi literature can also pursue a career in research by enrolling in higher education in Hindi literature or working as a researcher in research organisations. By getting a master's or doctoral degree in Hindi literature, they can enter the field of academic study. The different facets of Hindi literature that they can research include literary history, literary criticism, literary theory, and literary genres. In universities and research facilities, they might also serve as postdoctoral researchers or research assistants. Graduates in Hindi literature may find employment as market researchers for marketing and advertising firms. They can conduct market and consumer research on the Hindi-speaking population.
If networking is your thing then we are sure you'd love to host events as well. Why not combine this with your passion for Hindi literature? Graduates in Hindi literature may also find employment as planners or event organisers for literary and cultural activities including poetry slams, festivals, and book fairs. You can arrange and coordinate literary events, webinars, and podcasts with online media, publications, and media outlets. They are excellent candidates for these professions due to their profound familiarity with Hindi literature and culture as well as their strong communication skills.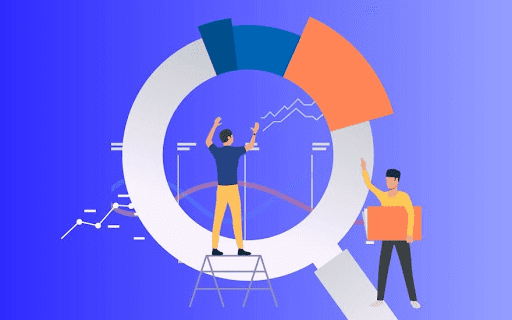 Gear Up to Make A Career In Literature That's Beyond English!
So, a career in Hindi literature is a rewarding and fulfilling one. Hindi literature graduates have many opportunities and that is no surprise. With the growing popularity of Hindi literature and culture, the demand for Hindi literature graduates continues to increase, providing many opportunities for them to make successful careers. It's important for Hindi literature graduates to research their options, gain experience, and build a professional network to increase their chances of success. 
By doing so, you can make the most of their knowledge and skills and build a career that aligns with their interests and goals. If you need help with knowing your strengths and exploring your options then we are here for you! Mentoria's career guidance programme enables you to choose your perfect fit from 850+ courses, and 12,000+ careers, and discover what will bring out the best in you.