Your Ultimate Guide To The Best Medical Schools In The World
---
---
Welcome to the ultimate guide to the best medical schools in the world! Whether you're just starting your journey to becoming a doctor or are a seasoned medical professional looking to further your education, this guide has got you covered.
Are you ready to discover the top medical schools the world has to offer? Let's go!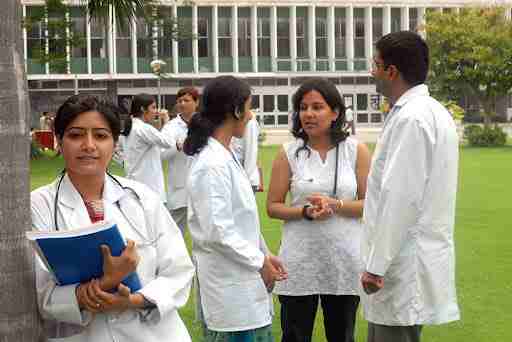 What Are The Top Best Medical Schools In The World?
Well, we don't want to keep you hanging about the top best medical schools in the world. So here is a list of medical schools you cannot miss out on! 

These are just a few of the many amazing medical schools out there. By considering factors such as reputation, research opportunities, student support, and clinical training, you can find the medical school that's right for you and your goals.
That should definitely make you question, what's so special about these schools anyway? Well, let us tell you all about it!
What Makes These Medical Schools Stand Out From The Crowd?
These top five medical schools stand out from the rest by offering a unique combination of reputation, research opportunities, student support, and clinical training. With a strong focus on excellence in medical education and a commitment to training the next generation of medical leaders, these schools provide students with the skills and knowledge they need to succeed in the field of medicine. 
Each of these schools is known for its unique strengths, whether it be a commitment to innovation and interdisciplinary collaboration, a diverse student body, a long history of producing groundbreaking research, or a focus on hands-on learning and real-world experience. By offering a comprehensive and well-rounded education, these medical schools are considered to be among the best in the world and provide students with the education and opportunities they need to make a real impact in the world of medicine.
The Game Plan On How To Get Into These Top Medical Schools!
Getting into one of the top five medical schools in the world can be a competitive and challenging process, but with hard work and dedication, it can be done. Here is a general guide on how to get into one of these top schools: 
Start Early:

It's never too early to start preparing for medical school. Start building a strong academic foundation in high school by taking challenging courses in science, mathematics, and other relevant subjects. You should also consider volunteering or shadowing in healthcare settings to gain hands-on experience in the field.

Maintain Strong Grades:

Good grades are essential for getting into a top medical school. Aim for a high GPA, especially in science and maths courses. Consider taking advanced courses to demonstrate your abilities and commitment to the field.

Prepare for Standardised Tests

: Most medical schools require applicants to take the

Medical College Admission Tes

t (MCAT). Start preparing for the test well in advance by taking a prep course, studying practice tests, and familiarising yourself with the format and content of the test.

Gain Relevant Experience

: Medical schools value applicants with hands-on experience in healthcare settings. Consider volunteering, shadowing, or working in a healthcare setting to gain experience and build relationships with professionals in the field.

Build Strong Relationships

: Develop strong relationships with your professors, healthcare professionals, and other people in the field. These relationships can serve as valuable references and can also provide you with mentorship and guidance as you navigate the medical school application process.

Create a Strong Application

: Your medical school application is your chance to showcase your abilities and achievements. Make sure your application is well-rounded, highlighting your academic achievements, relevant experience, and personal characteristics that make you a strong candidate for medical school.

Be Prepared to Interview: Many medical schools require applicants to participate in an interview as part of the admissions process. Prepare for your interview by researching the school, practising your answers to common interview questions, and dressing professionally.
Remember, getting into a top medical school is a competitive process and requires a significant amount of hard work and dedication. However, by following these steps and maintaining a strong focus on your goals, you can increase your chances of getting into the medical school of your dreams.
Scholarships To Look Out For!
Don't get discouraged after you see the yearly tuition for these schools, it might be a bit expensive but it's an investment for a bright future!
And why be afraid when there are so many scholarships and financial aid options available to help you pay for your education at a top medical school? Here are a few of the most common scholarships you may want to consider: 
Federal Financial Aid:

Federal financial aid, including grants, loans, and work-study programs, is available to students who demonstrate financial need. To apply, you'll need to complete the Free Application for Federal Student Aid (FAFSA).

National Scholarships

: National organisations such as the

National Institutes of Health

(NIH), the

National Science Foundation

(NSF), and the Howard Hughes Medical Institute (HHMI) offer scholarships and grants to support students pursuing careers in science, medicine, and healthcare.

Medical School Scholarships:

Many medical schools offer scholarships and grants to incoming students. Check with the schools you are interested in attending to see if they offer any financial aid opportunities.

Professional Organisations

: Professional organisations, such as the American Medical Association (AMA), the

American Association of Medical Colleges

(AAMC), and the Association of American Medical Colleges (AAMC), offer scholarships and grants to students pursuing careers in medicine.

Private Scholarships

: Private organisations, foundations, and corporations offer scholarships to students based on a variety of criteria, including academic achievement, leadership, community service, and more.
Ready To Make Your Dream Come True?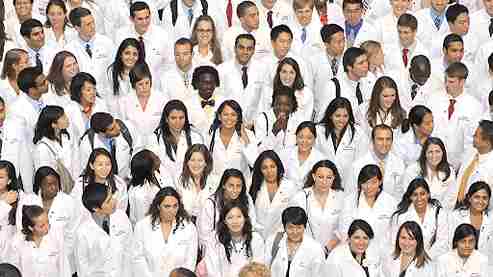 In conclusion, with hard work, dedication, and support from Mentoria, you can achieve your dream of becoming a doctor at one of the world's top medical schools. Our team of experienced educators is here to help you every step of the way, providing guidance, resources, and support to help you succeed. So don't give up on your dream, take the first step today, and let Mentoria help make it a reality.