Choose Your Calling: Architecture vs Interior Designing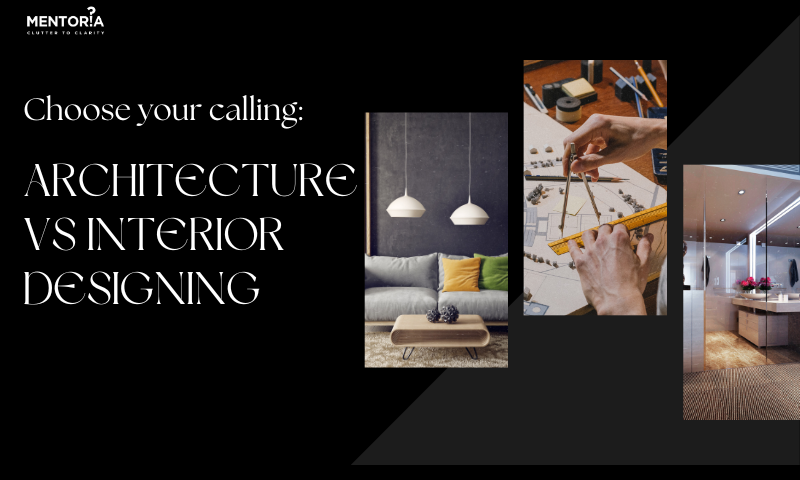 ---
---
Is that a classic old case of career dilemma we smell? Are you considering a career in the creative world of design, but feeling a bit confused between Architecture and Interior Designing? It's understandable. Both fields have their charm and offer unique opportunities to explore your creativity. We know it can be a tough decision to make, but don't worry, we are here to help you figure out which path is best for you. So, let's dive into the world of Architecture and Interior Designing and find out which one suits you the most. Before we crown which one is the winner lets us understand the world of architecture and interior designing separately.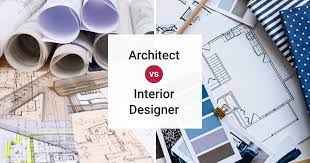 Design The Future As An Architect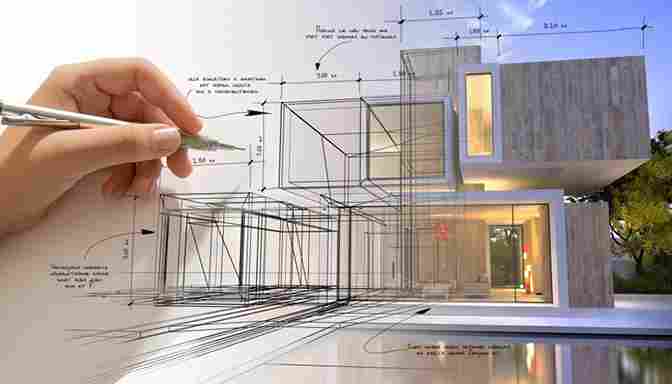 If you are considering a career in architecture and wondering how you can become one in India. Well, we've got your back! Architecture is an exciting profession that combines art, science, and technology to create amazing structures that shape the world around us. So, if you're up for the challenge, let's dive in and explore how you can become an architect in India.
To kickstart your journey, you need to have a degree in Architecture from a recognized university. But before that, you need to clear the National Aptitude Test in Architecture (NATA) or the Joint Entrance Examination (JEE) conducted by the National Testing Agency (NTA). These exams test your skills in drawing, observation, and critical thinking which are crucial in the field of architecture.
Once you've cleared the exam, you can apply to some of the best architecture colleges in India. We're talking about top-notch colleges like the School of Planning and Architecture (SPA) in Delhi, the Indian Institute of Technology (IIT) in Kharagpur, and Sir JJ College of Architecture in Mumbai. Trust us, these colleges will help you develop your skills in design principles, construction technology, and sustainability.
But it's not just about formal education. You also need to have a great eye for design, strong technical skills, and a deep understanding of materials and structures. So, make sure to stay updated with the latest trends and developments in the field.
Becoming an architect in India is no cakewalk, but the rewards are immense. As an architect, you have the power to create buildings and structures that will stand the test of time and leave a lasting impact on people's lives. So, if you're passionate about design and want to make a difference, architecture is the way to go!
Transform Spaces And Create Magic As An Interior Designer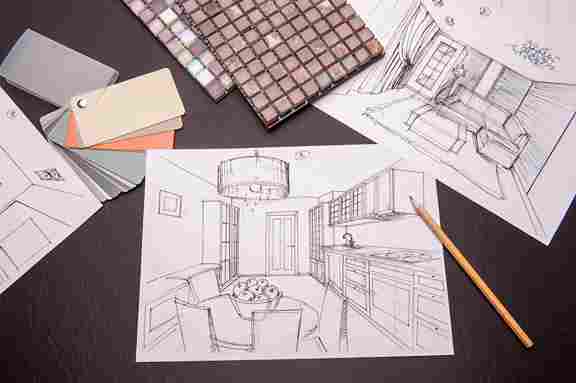 Interior designing is the art and science of enhancing the interior spaces of buildings to create a comfortable and aesthetically pleasing environment. It involves the use of colours, textures, lighting, and furniture to create a cohesive and functional space that meets the needs of the people using it. If you're interested in pursuing a career in interior design in India, we're here to guide you through the process.
To become an interior designer in India, you need to have a degree in Interior Design from a recognised university. To pursue this degree, you need to clear the All India Entrance Examination for Design (AIEED) or the Common Entrance Examination for Design (CEED). These exams assess your creativity, reasoning ability, and visual perception skills required in the field of interior design.
Once you've cleared the exam, you can apply to some of the best interior designing colleges in India. Some of the top colleges include the National Institute of Design (NID) in Ahmedabad, Pearl Academy in Delhi, and Srishti School of Art, Design, and Technology in Bangalore. These colleges offer courses that cover various aspects of interior design, including design principles, space planning, colour theory, and furniture design.
In addition to formal education, it's important to develop a keen eye for detail, strong communication skills, and a deep understanding of materials and textures. You should also stay updated with the latest trends and developments in the field to stay ahead of the competition.
Becoming an interior designer in India is a fulfilling career that offers immense opportunities to showcase your creativity and transform spaces. With a booming real estate industry and the growing demand for sustainable design, the scope of interior design is only getting bigger. So, if you're passionate about design and want to make a career out of it, interior design is worth exploring.
The Great Debate: Architecture vs. Interior Designing – Which One Reigns Supreme?
Before we jump into the debate of architecture versus interior design, let's ask ourselves a few questions. Are you more inclined towards creating structures that shape the world around us? Or do you enjoy playing with colours, textures, and furniture to create functional and aesthetic spaces? Do you prefer a more technical or artistic approach to design? Depending on your answers, you may be drawn towards either architecture or interior design.
Now, let's dive into the debate. Is architecture better than interior design? Or is it the other way around? Well, the truth is that both professions have their unique benefits and challenges. Here are a few pointers to help you make a more informed decision:
Scope of Work:

In terms of the scope of work, architects have a broader range of responsibilities than interior designers. They not only design the exterior of buildings, but also the layout and interior spaces, including the walls, floors, ceilings, and other structural elements. Architects must consider the building's purpose, site, budget, and building codes, and work closely with engineers and contractors to ensure the building is structurally sound and meets safety standards.

Technical vs. Artistic Approach:

Interior designers, on the other hand, work on specific areas within buildings to create functional and aesthetically pleasing spaces that meet the needs of their clients. They focus on the selection of furniture, decor, lighting, colour schemes, and other elements to create a cohesive design that reflects the client's vision and lifestyle. Interior designers must consider the functionality of the space, the budget, and the client's preferences, and work closely with contractors and vendors to ensure the design is implemented correctly.

Teamwork vs. Individual Work:

In terms of teamwork, architects often work in teams with engineers, contractors, and builders to bring their designs to life. This requires excellent communication skills and the ability to work collaboratively with others. Interior designers, on the other hand, may work more independently or with a smaller team of contractors and vendors.

Longevity:

Finally, the impact of architecture lasts longer as buildings can stand the test of time for centuries, while interior designing has a more immediate impact and can change frequently with changing tastes and styles. This makes architecture a more long-term investment, while interior designing is a more short-term solution.
Ultimately, the choice between architecture and interior design depends on your interests, skills, and career goals. Both fields offer exciting and rewarding opportunities to create and shape the world around us. So, whichever path you choose, make sure to follow your passion and let your creativity soar!
Discover Exciting Opportunities In Architecture And Interior Designing With Us!
Both architecture and interior designing are unique professions that offer exciting opportunities for those who have a passion for design and creativity. While architecture focuses on the design of buildings and the exterior and interior spaces, interior design is more focused on the aesthetics and functionality of interior spaces. At Mentoria, we believe that everyone has the potential to achieve their dreams and pursue a fulfilling career in either field. We are here to provide guidance, support, and resources to help you achieve your goals and turn your passion into a successful career in architecture or interior design.