7 Exciting Career Options in Beauty & Makeup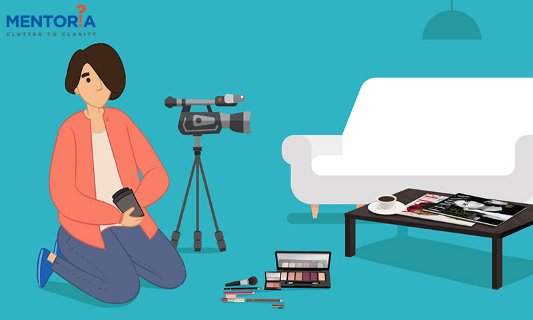 ---
---
Eyebrows on fleek? Check. 
Perfectly manicured hands? Check. 
Maybelline's SuperStay Lipstick? Check. 
Face Shop's Aloe Vera mask at night? Check. 
Now, let's call it a day. 
Imagine spending a lifetime being particular about all of this and ensuring the world follows suit. Interested in beauty and makeup? Well, Mentoria's got you covered. For all the Rihanna's, Huda's and Nikkei's out there, here's a list of careers you could consider if you want to spend a life doing more of what you love.  
1. Beauty Blogger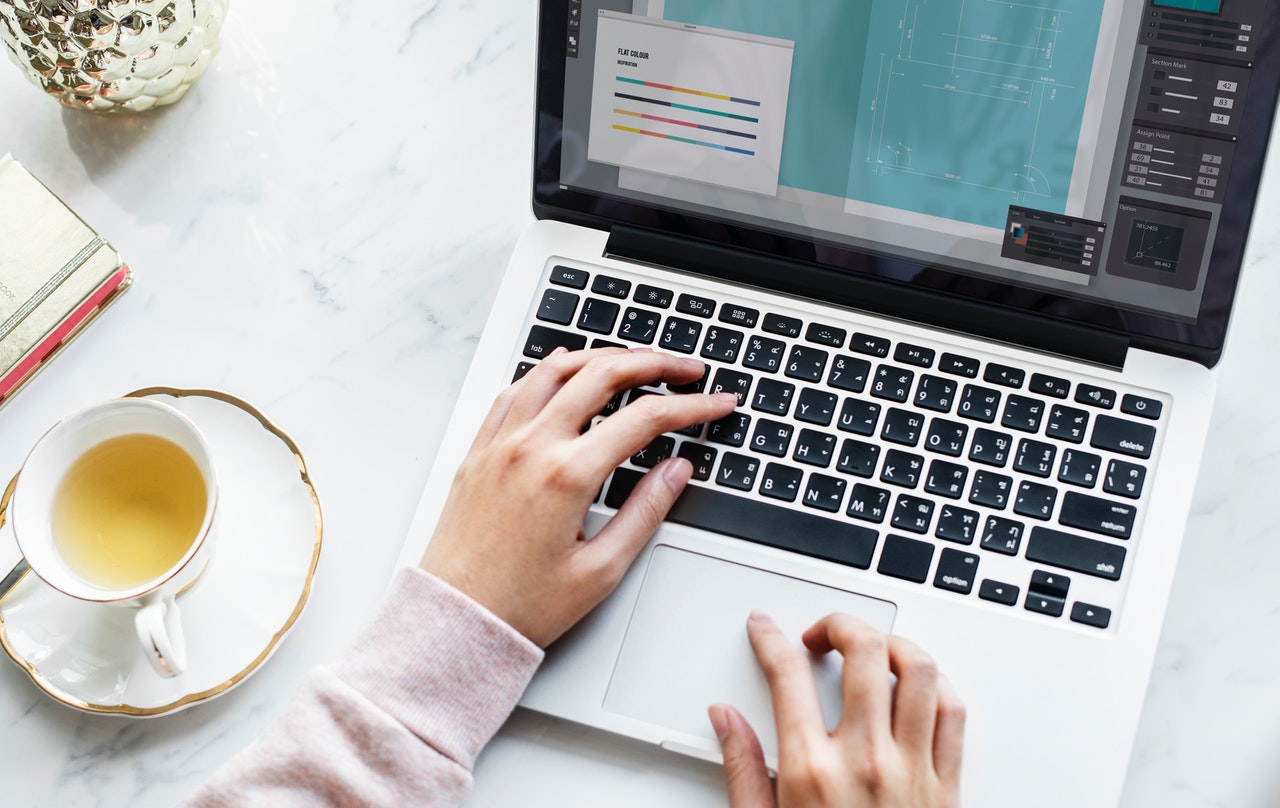 In the world of WordPress, Instagram and Youtube, becoming a beauty blogger is extremely simple – but making your mark? Well, that's the differentiator. While a number of people start their own beauty blogs, it takes a lot to create content, especially good and unique content.
How to Become a Beauty Blogger?
While there is no specific education required, there are a number of online courses that we've traced to help get you started! 
Pay Scale 
In India, the average salary of a self-employed beauty blogger is expected to range from Rs 20,000 to Rs 30,000 per month. It increases as you gain experience.
Take a peek into the journey of leading hairstylist Avani Yashwin –  from an intern to a renowned hairstylist. 
2. Cosmetologist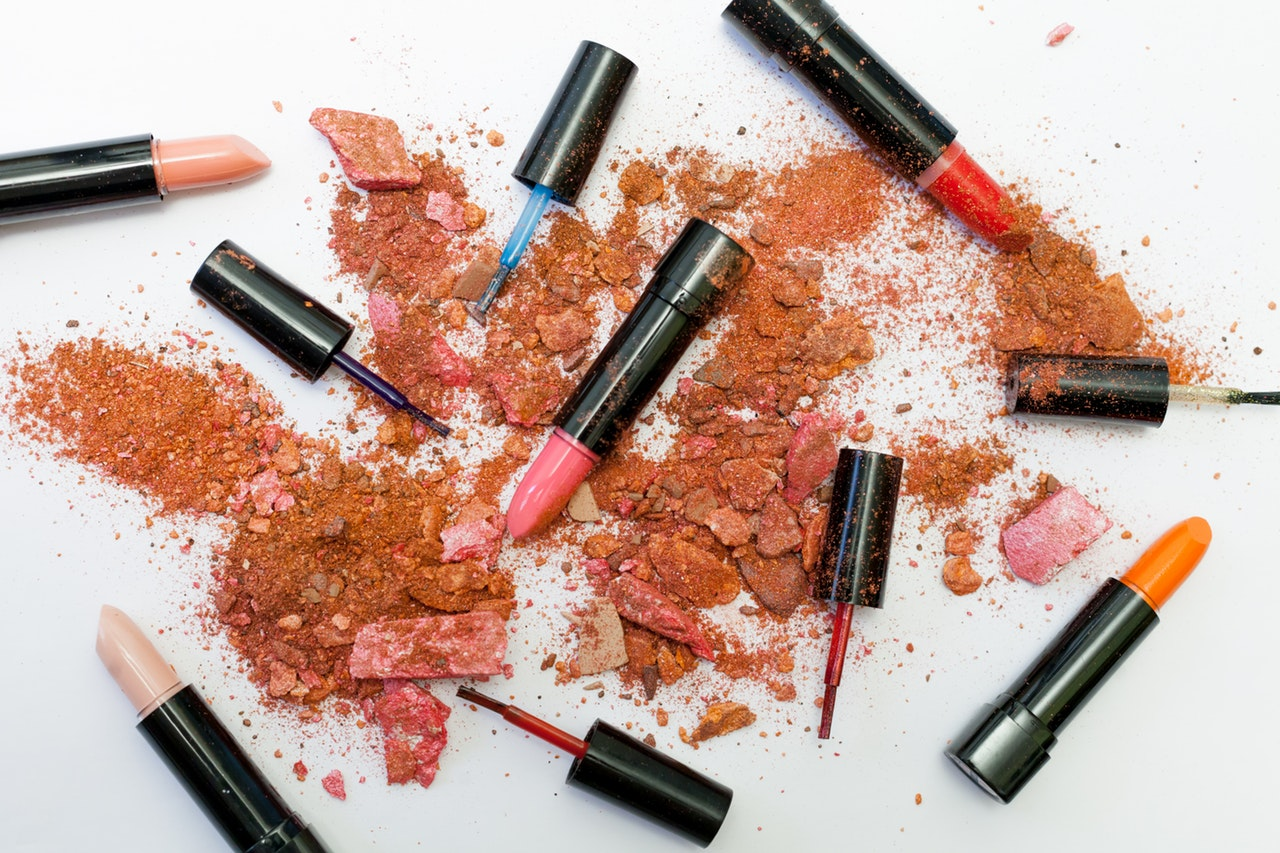 With higher disposable income comes the urge to put in more effort and money into looking good. Then there's the need for a cosmetologist, who can work in either clinical or non-clinical settings. 
Clinical cosmetology – advanced medical practises for your hair and skin – is only open to qualified doctors. Medical cosmetology, clinical cosmetology, cosmetic dermatology, and trichology are all postgraduate diploma courses that last between one and two years, with job opportunities in skin clinics, hospitals, and hair care clinics.
General cosmetology is about practices and consultancy at parlours, spas and hair care centres.
How to Become a Cosmetologist?
You can do both diploma and certification courses in fields of aesthetics, hair styling, beauty culture and cosmetology. Many private institutes in India offer these courses, such as VLCC, Indian Institute of Advanced Cosmetology, Eves Beauty Parlour and Academy, etc. 
Pay Scale
The average salary of a Cosmetologist can be Rs 25,000 per month.
3. Makeup Artist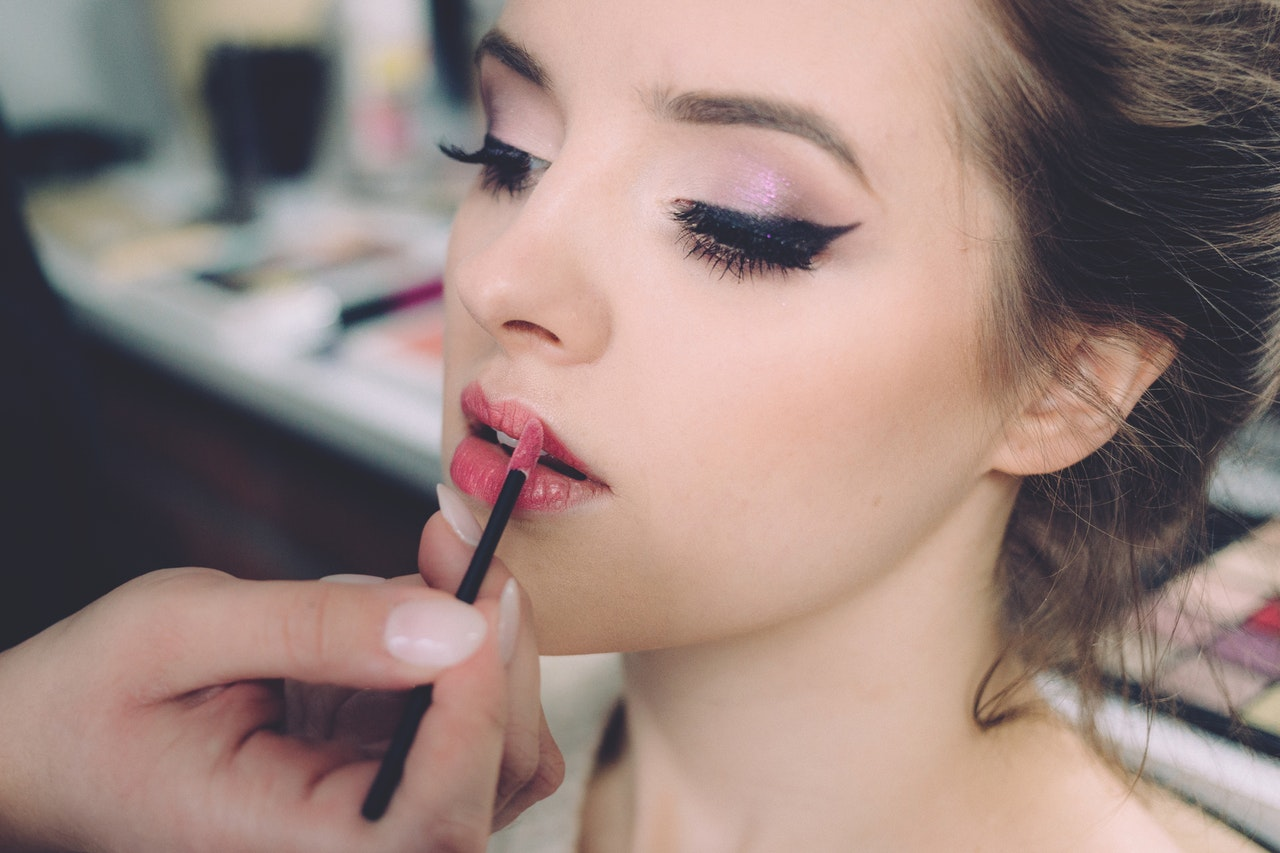 Be it glamming-up models for the runway or the bride for her big day, makeup artists do it all. They're like little angels, walking in with a variety of makeup from around the world and a knowledge of tones, styles, and looks that has no boundaries.They'll help carry that sophisticated look for your new ball gown as well as a boho look for the next beach party or concert. Start following Bobbi Brown, Laura Mercier, and Richard Taylor on Instagram if you're interested in learning more about how to make it big in this profession. 
How to Become a Makeup Artist?
 There are a number of institutes with makeup artist courses. Pearl Academy has a one-year course, while Lakme Academy has basic, short-term and advanced courses which you could complete in 2 months. 
Pay Scale
 According to Glassdoor, The national average salary for a Makeup Artist is ₹31,310 per month in India.
Want to know if you have the skills to become a makeup artist? Take the Mentoria career assessment test to know your strengths and abilities and if it's the right fit for you.
4. Product Designer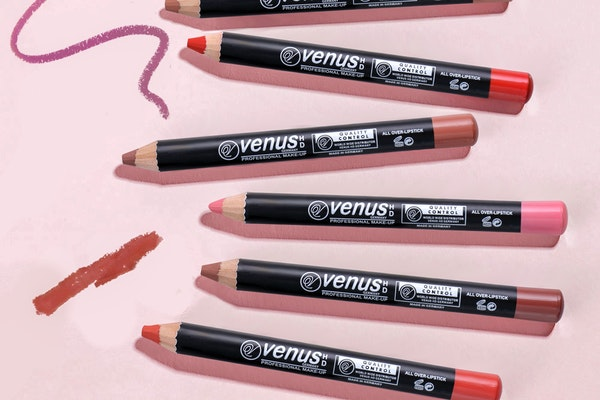 With a number of new entrants in the cosmetic business, the competition is getting heated. In India, we have new entrants like Nykaa who have made it big in the last few years. 
In order to start your own cosmetics business, firstly, you must be aware of the regulations regarding products. Secondly, you must find a niche. Designing too many products at the same time will hinder your initial growth. Next, get your products tested through friends and family. And, finally, market your product. 
How to Become a Makeup Designer?
Cosmetic technology courses are available in India, including a two-year programme for professionals working with healthcare businesses offered by the Institute of Good Manufacturing Practices of India. Institutes such as VLCC Institute and ISAS Beauty School offer two-year Master's programmes in Cosmetic Chemistry.
Pay Scale
In India, the average salary of a cosmetologist is expected be Rs 20,000 or more per month.
5. Fashion Photographer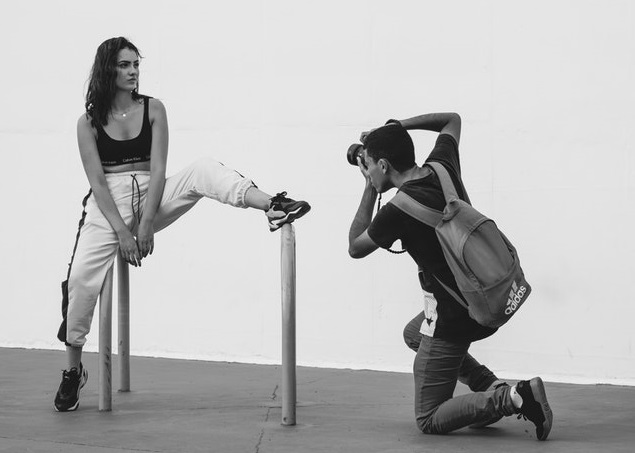 What is an influencer without a fashion photographer backing every idea of hers and creating content day in and day out? Photographers are a necessity. They make your products and your work appeal to people, with their focus, eye for design and aesthetics, they can convey your message to your users. 
Daboo Ratnani, Avinash Gowariker, Atul Kasbekar, Tarun Khiwal, and Rohan Shrestha are some of the most well-known names in India's fashion photography industry, owing to their remarkable finesse and creativity.
How to Become a Fashion Photographer?
You could start by attending a glamour photography workshop or going through a beauty photography course on Udemy. If you're serious about making it big in this field, there are advanced courses available: FX School and Pearl Academy offer an eleventh-month course in photography and imaging, while Northeastern School of Photography and Design offers a six-month specialised diploma in glamour photography. 
Pixel also has a four-month course which includes various aspects of fashion photography. While we've mentioned a few well-known people in the area, we also wanted you to be aware of the perks, honours, and challenges that come with pursuing this field, as well as seek inspiration from someone who has made a reputation for themselves in such a short period. 
Pay Scale
According to Glassdoor, the national average salary for a Fashion Photographer is ₹34,338 in India.
6. Nail Technician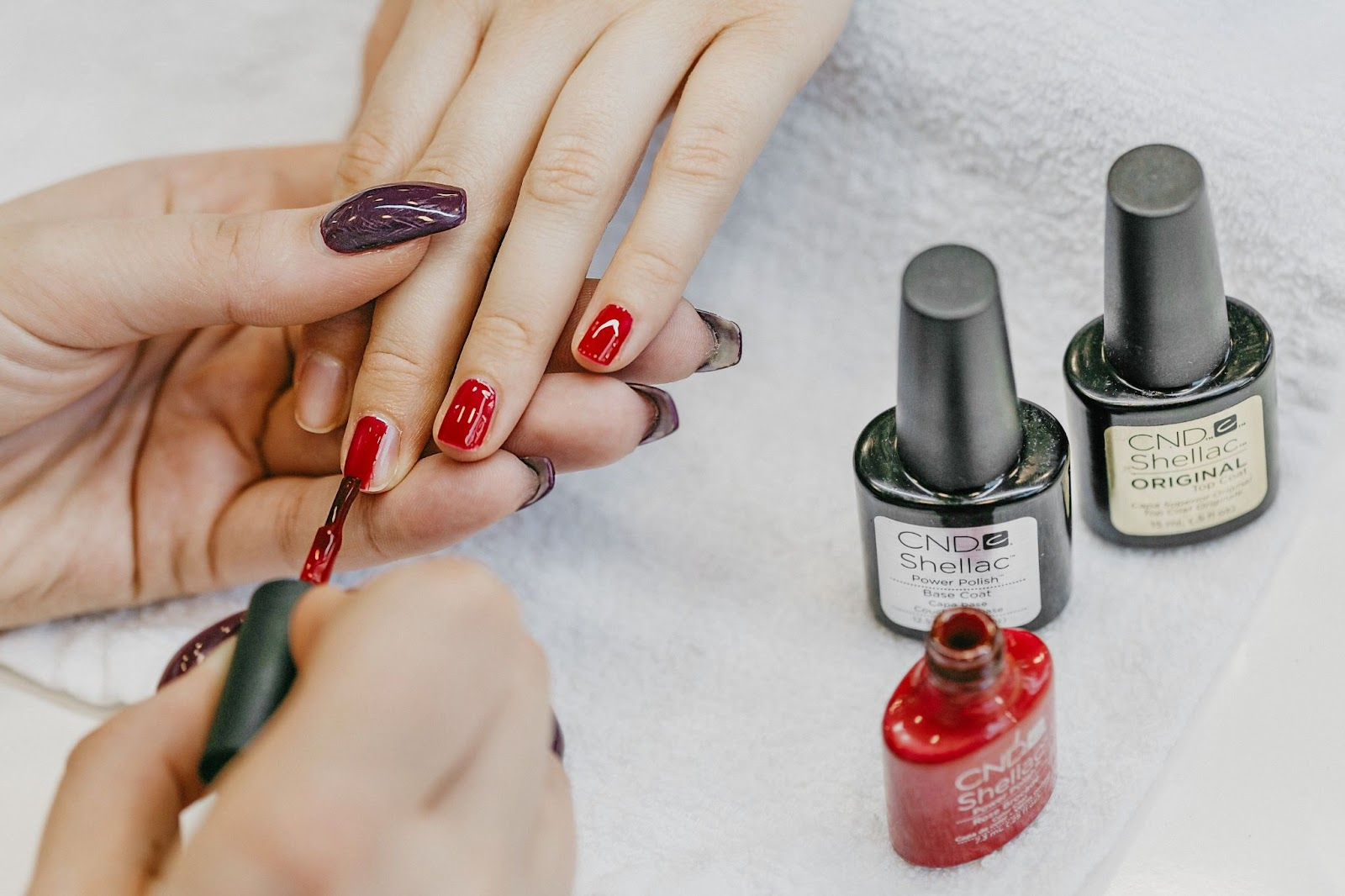 It is believed that a person's nails are an extension of what they wear. As a result, Nail Art is the latest trend. Because these specialists utilize their creativity to create stunning nail designs that highlight the subject's personality and style, this line of business is appropriately referred to as "Nail "Art." Nail technicians are experts who specialise in this field and beautify the fingernails and toenails of their customers.
How to Become a Nail Technician?
There are many institutes in India that offer training in Nail Art. Some of the popular institutes that provide training in Nail Art are Nail Art Academy and VLCC Institute.
Pay Scale
According to Glassdoor, the national average salary for a Nail Technician is ₹18,077 per month in India.
7. Hair Stylist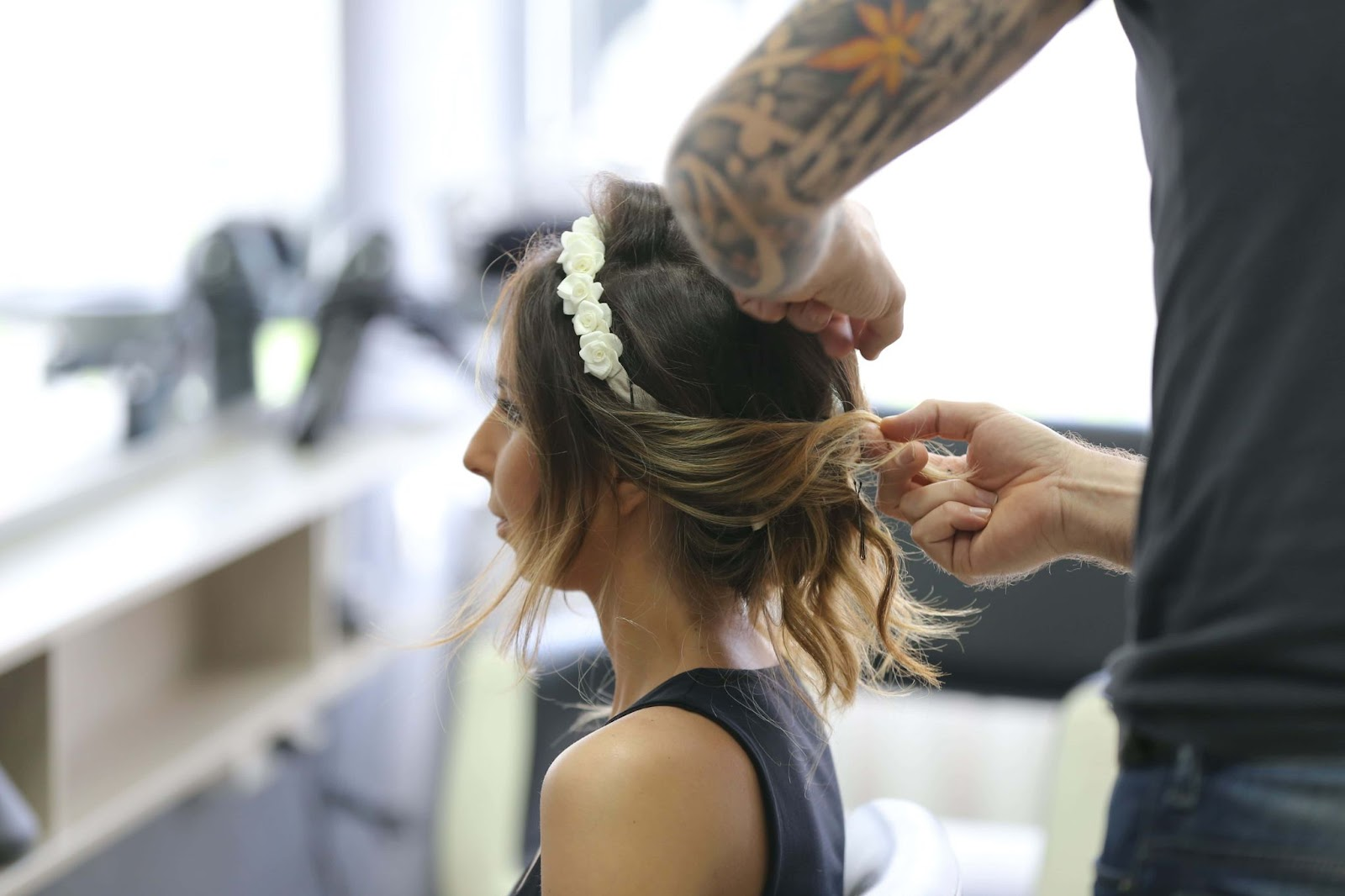 "Are you having a bad hair day?" This question is frequently asked when someone is in a bad mood. It also shows how much your hair can reveal about your personality, appearance, and even mood. People today are increasingly worried about the way their hair looks and are spending more time styling it. Hair stylists are called in to save the day. Hair stylists are artists that use cutting, trimming, style, and other techniques to give your hair the perfect look.
How to become a Hair Stylist?
You can take up a certification or diploma course from top institutes like Shahnaz Hussain's Woman's World International, Jawed Habib's Hair Academy and VLCC Academy of Beauty.
Pay Scale
The average salary of a hair stylist is expected to be Rs 20,000 per month. It increases as you gain experience.
We interviewed Megha Ray, a software engineer, whose love for dance, fashion and art gave birth to her blog, The Good Life.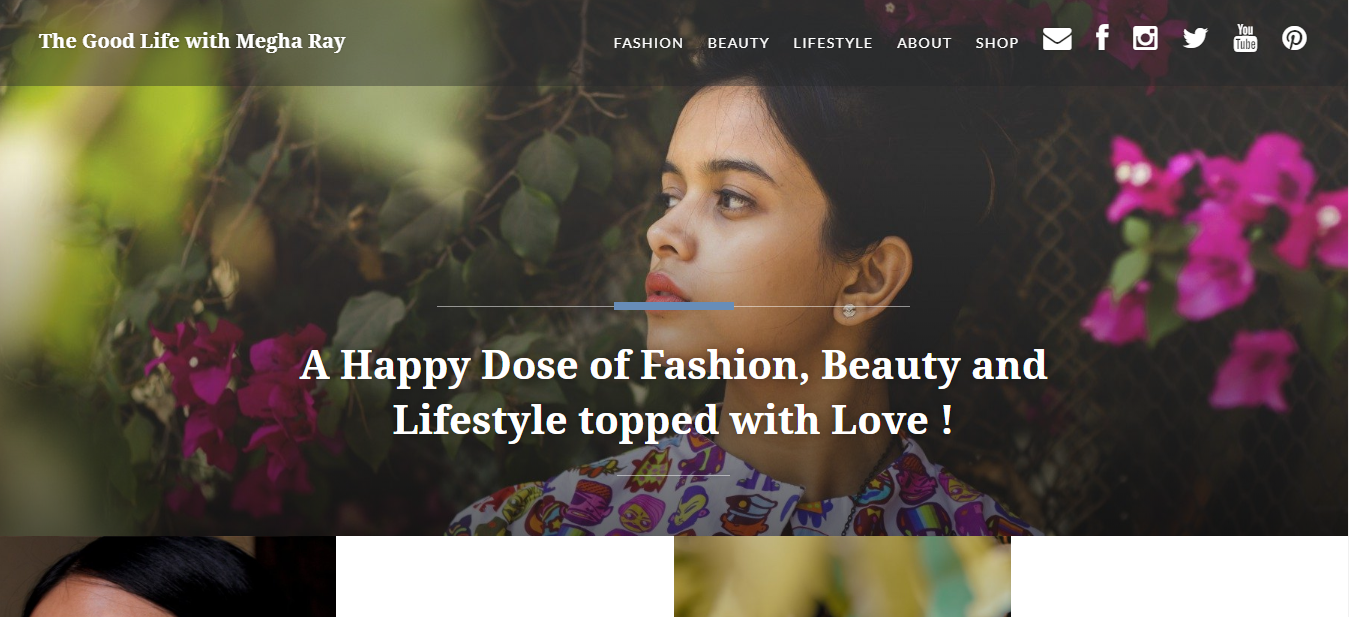 We're in love with her distinctive content and reviews and hence decided to seek some words of wisdom from her so as to inspire you.
"When I started out, becoming an influencer was never the idea. Although, I always wanted to be a contributor to the online fashion and beauty community. During my final year of engineering, my friends told me that they found my styling tips to be very useful and that I should pass it on to others. That's how I began posting my outfit pictures on Instagram. To my surprise with just a little bit of popularity, brands began approaching me to create content for them. It was then that I decided to take up my hobby as a profession and set up my website. Initially, barter collaborations were very popular. Fortunately, even though I only had approximately 3-4k followers, the marketers who approached me were prepared to pay well for my work. Having said that, getting paid wasn't something I was used to until I actively decided not to take on any projects in exchange for free products.  Considering the number of resources I was putting in to create the content, I needed a change in strategy. Pricing our work fairly not only changed things for me, but also for the rest of the people that help me in creating content, and I believe it will eventually spread to the rest of the community. 
Just because money is involved, doesn't mean in any way that I'll promote anybody who shells out money. I really need to believe in the brands/products/services I feature. While I won't say that a huge amount of followers is not important, it is not something I focus on anymore. I really enjoy the process of creating content, it is like art to me and creating it to the best of my ability is my primary focus."
We sincerely hope that this post provided you with valuable information about pursuing a career in beauty and makeup, and we look forward to seeing many of you on the rise as future hairstylists, influencers, MUA's, and beauty photographers! We hope you get to live your "Runway Project" really soon!
Sign up for Mentoria to discover the right career fit for you, out of the 12,000+ career avenues-
India's most reliable psychometric assessment
One-on-one session with career counsellors
Lifetime access to knowledge getaway & webinars