Everything You Need to Know About Building a Career in Logistics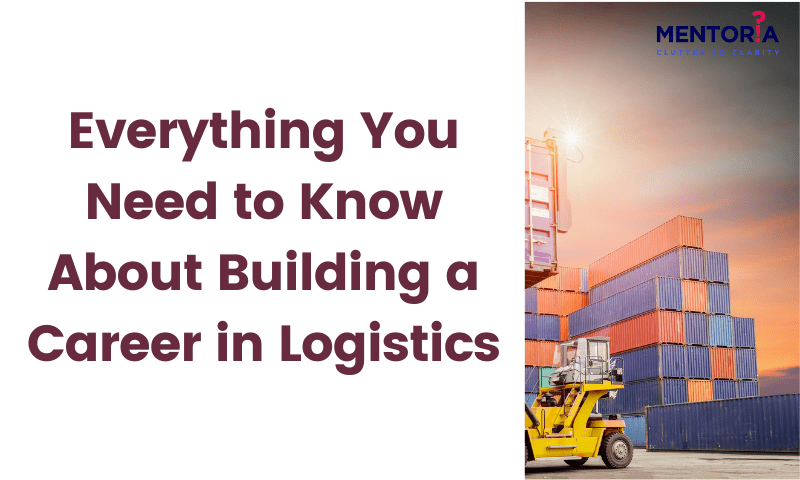 ---
---
Ever feel like the 9-to-5 grind of being stuck in an office all day isn't your calling? Feel like you'd do much better 'on the floor', clipboard in hand, ensuring you're moving things effortlessly behind the scenes? Look no further, because a career in logistics may be just the pathway you're looking for. From the hustle and bustle of a warehouse to the open road of a delivery truck, the world of logistics is constantly on the move and full of opportunities. So buckle up and join us as we explore the ins and outs of building a successful career in this exciting industry!
Wait, What do Logisticians do?
Let's start with the basics. Logisticians are in charge of overseeing a business or organisation's supply chain—their job falls under the wide umbrella of supply chain management (SCM). If a company produces something or sells something, it needs logistics experts to make sure that operations run smoothly. But that's just scratching the surface—there's a lot of roles and responsibilities you can take up in this field!
What Jobs Can You Consider in Logistics?
If you're eyeing a career in logistics, here are some roles you can consider.
Freight Agent 
The basic job of an agent is to analyse the different ways of transporting goods and identify the best in terms of both speed and value.  Your main role as a freight agent would be organising and supervising the transport of goods and acting as customer representatives. Freight agents generally work as contractors under licensed freight brokers. You'll need excellent management and organisational skills to do well at this job!
Since part of the job involves generating bills and invoices, you must have a high school diploma and excellent maths abilities. A bachelor's degree in logistics management is appreciated, but not mandatory. 
Supply Chain Manager
Supply chain managers are responsible for overseeing the complete supply chain for a company's raw materials- from managing the acquisition, storage, inventory, to manufacturing and shipping out numerous distribution goods. As a supply chain manager, you'd be responsible for ensuring a smooth delivery at optimum costs while ensuring your team is working efficiently.
Warehouse Logistics Manager
Businesses need to ensure that their inventory is kept under control. That's where warehouse logistics managers come in. This logistics career includes managing the warehouse staff and supervising the storage of commercial goods. 
As a warehouse logistics manager, you'd be responsible for processing orders, setting up material dispatch and delivery, and maintaining the quality, quantity and security of stocks. 
Transportation Analyst
As a transportation analyst, you'll be responsible for enhancing the supply and transportation strategy of a company's products. Using specialised software, you will examine supply planning and movement to introduce more effective procedures for inventory management, supply chain management or procurement. 
Logistics Engineer
If you excel in science and mathematics, a career in logistics engineering is a great option for you! You would enhance and simplify the distribution of products by creating or evaluating process analysis techniques, capacity enhancement and routing, and shipment optimisation throughout the supply chain.
Most employers will demand a bachelor's degree in logistics management or engineering, although specific employment requirements may vary. Additionally, you'll also need excellent interpersonal and problem-solving abilities to do well in this job.
Inventory Manager
If you're aiming for a management role in logistics, you could consider becoming an inventory manager. You will track and record stock levels, place products and resources on shelves or trucks, improve order and delivery schedules, and teach new employees how to get the job done.
In order to pinpoint inventory problems and provide solutions, inventory managers frequently use a variety of data and computer systems. Therefore, a bachelor's degree in business administration or finance is required, as well as the relevant professional experience.
Procurement Manager
The people responsible for procurement are in charge of the company's purchase of goods. As a procurement manager, you will interact and bargain with suppliers to secure orders and purchases at fair costs. So if you know how to convince people and have excellent negotiation skills, this is THE job for you!
As a procurement manager, you will work toward your objective of implementing cost-saving measures and enhancing general business operations through networking and upholding connections with suppliers.
Customer Service Representative
A customer care representative for logistics serves as a link between customers or suppliers and the logistics team.Here, you would transmit any problems to engineers or managers, then communicate the solutions to the customer or supplier. The job also involves offering quotations, handling sales invoices, and maintaining client records. 
Logistics Consultant
Logistics consultants develop and implement alternatives for a client's supply chain. In this role, you  will examine a business's production and distribution processes and offer advice on the best ways to adapt and improve. This could involve lowering expenses, locating fresh suppliers, or altering transportation plans.
Let Mentoria Handle the Logistics of Your Career!
Wondering which career in logistics is good for you? Allow our experts to be your guide! Kick-start your career discovery journey with Mentoria and discover the right career fit for you. 
Mentoria's career guidance programme enables you to choose your perfect fit from 3 streams, 850+ courses, and 12,000+ careers, and discover what will bring out the best in you. Feel free to call us to speak to our career mentors and choose the right career guidance plan that suits your needs.