Why Career Counselling? – Importance and Benefits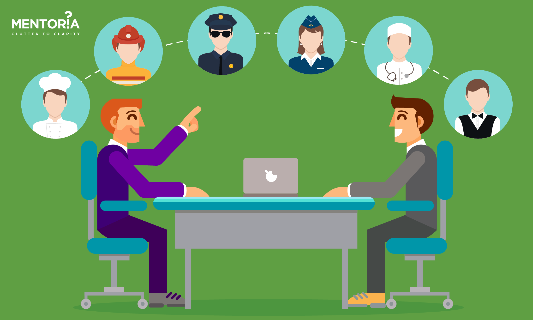 ---
---
For most of our lives, we are clueless about our interests. As children, we have all had vivid imaginations and would often let them get the better of us. Our "ambitions" were frequently led by flights of fancy. On some days, we wanted to be astronauts, sometimes doctors, join the army or become an engineer. Then came the reality check.
Today, career options are aplenty. There are the frequented paths like the doctors and engineers, and then we have the paths less taken. Art, comedy, music, and similar career options that weren't the obvious choices not too long ago seem to be thriving today.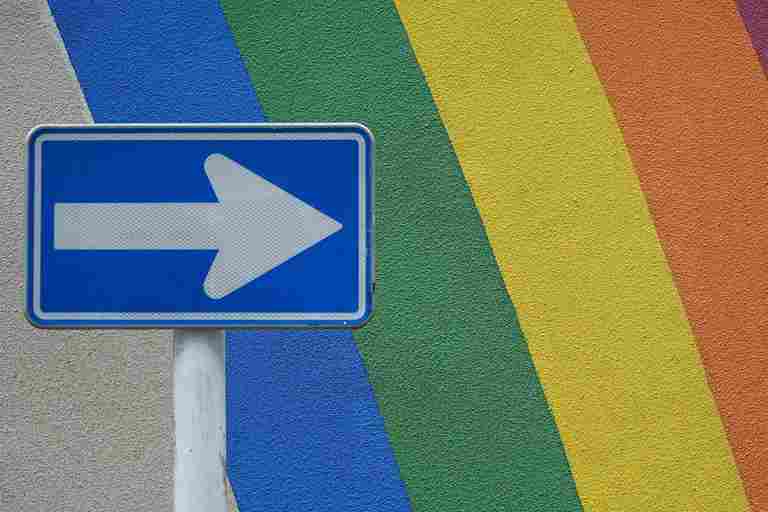 However, how often have we stopped to realise what we are truly meant to do? Have we discovered where our strengths lie? Have we stopped to wonder if our career decisions are led by our passions and interests?
Here comes a concept that might just be much more useful than you could imagine. Career counselling! Ever given it a thought? Did you wonder how a bit of external help could help you discover things you never knew about yourself?
Discover yourself through Mentoria's holistic psychometric test! Explore how your interests, skills and personality intersect to find your ideal career path.
Discovering a career path based on your interests and personality only helps you succeed in what you are good at. Career guidance often helps this awareness. While being of extreme significance, it has not been as widely accepted as it should be by parents or students, probably due to preset misconceptions.
After conducting workshops for innumerable students and their parents, Mentoria found some reasons why people hesitate in seeking career counselling support for themselves or for their children, and why career guidance is the need of the hour.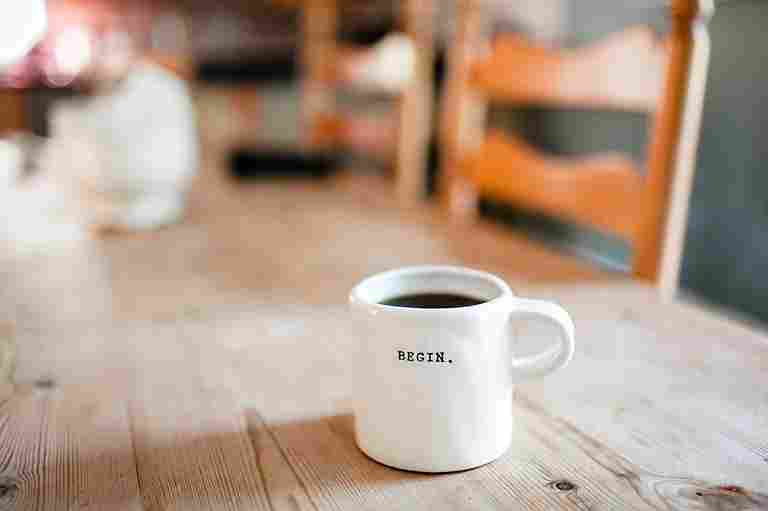 "The Right Time"
Many parents feel that the right time to opt for career guidance is only after their child has lived through their crucial years – Class X and XII. If schools offer them an option to do this earlier, many parents don't take it. Usually, they are of the view that these years are best spent focussing on studies and ensuring the best scores in the board exams.
On the contrary, if sound counselling is sought during these years, it offers a student more clarity about his/her career. A mere investment of an hour or two could ensure that the student is better prepared for the future. It could also help put the student's mind at ease about his/her future, and focus better on studies, thereby ensuring great performance in the exams.
Still wondering about the "right time"?
"Dad Says I Should Be a…"
Career decisions continue to be primarily driven and approved of by the family. Several parents have a conventional notion of the kind of life their child should lead and the profession they should choose. More often than not, the patriarch of the family becomes the decision-maker for the child.
We, at Mentoria, often find that not all fathers attend the workshops and seminars we conduct. While mothers accompany their children, they leave the final decision-making to the father. When a student takes an assessment in school, our subsequent conversation with some mothers often leads to them saying, "His/her father will decide (whether a child needs career counselling)".
It is important that the sessions are attended by both parents, and the benefits of career counselling are discussed and understood well among the members of the family.
At Mentoria, we believe that support and guidance are essential for a flourishing career path. That's why we hold your hand throughout the self-discovery process and support you and your family as you understand yourself better.
Peer Pressure
Peer pressure has a role to play when students choose a career direction for themselves. Several students find comfort in their social circles and the advice they get from friends. This business can get risky though.
As a student, are you sure you want to follow the same career direction as your friend? Do you share the same interests as your peers? Think again. Better still, let a professional guide you towards making a more informed decision.
Information and knowledge are key to making any kind of career decision. That's why Mentoria gives you lifetime access to its Knowledge Gateway once you sign up. Discover more about our Knowledge Gateway here: Get #CareerReady Through Mentoria's Knowledge Gateway!
"My Child Knows Best"
All of us would like to believe that children are capable of making their own career decisions. This is true to an extent, as children understand their own likes and dislikes better, but this doesn't mean they are completely equipped to make a well-balanced decision without guidance and help.
Then there are children who might be completely oblivious to options best suited for their personality or interests. Let them take the effort and allow a counsellor to guide them down the right path. Think about a student who is shy by nature but wants to pursue a career in marketing. Think of a passionate cricketer who is on the verge of choosing medicine as a career option. Do you think either will be successful or, more importantly, happy?
Hence, one must move from "my child knows best" to "my child needs to know what is best" and reach out for sound guidance.
It is also noticed sometimes that parents are ready to invest in career counselling, but the child probably doubts that counselling would only bring more options to the table and cause confusion. What the child might fail to see is that instead of confusion, a counsellor only provides more clarity.
Scores Matter
Many students think that the stream of studies they choose will depend on their scores. The commonly held notion is that the highest scorers will choose Science, the average will go for Commerce and the rest will take up Arts. The questions they fail to address are – "What do I want to do?" or "Am I really interested in this?" or "Will I be good at it?"
It is important to choose the career direction first, then align the educational steps and not vice versa. Guess what can help? Career Counselling!
Communication Gap
Most parents living in cities are working professionals; hence the time spent with their child is limited. There are several instances where parents think they know what the child wants, but the reality could be quite different. It is, therefore, crucial for parents to guide their children to choose a career in a more credible way and approach a career counsellor.
Making Unconventional Choices
Parents often find it hard to accept unconventional career choices made by their children. They prefer seeing their children in "secure jobs" as opposed to them choosing something they are interested in and passionate about.
Career guidance helps demystify several apprehensions and notions that most parents may have. It could help both the parent and student understand that there are options that could be just as rewarding, "secure" and probably much more satisfying.
WHAT IS CAREER GUIDANCE?
Career counselling is a complete developmental programme that helps you in identifying and implementing educational and vocational choices. In a nutshell, it is a path during which you can learn to make mature and knowledgeable choices. 
Individuals receive career counselling to help them obtain the knowledge, information, skills, and experience required to discover job alternatives and limit them down to make a single professional decision. This professional choice affects their social, financial, and emotional well-being throughout their lives.
IMPORTANCE OF CAREER GUIDANCE
Following the 12th grade, there are a variety of career options. The main problem is deciding which one is best for you. Career counselling helps students in identifying their strengths and weaknesses and matching them with their skills and interests in order to find the ideal career fit for them.
Professional career counselling assists in narrowing down the alternatives, making it easier to pick the perfect job or college. Professional counsellors can also provide you with information that the general public does not have access to. They determine information about universities or courses from ads so that students are not misled.
Our professional counsellors use current scientific approaches, such as our Psychometric Assessment Test, to determine a student's strengths and limitations, and then use the results to help the student choose a college or career.
The average cost of a career counsellor ranges from around ₹2,000 to ₹5,000 per session
WHY CHOOSE CAREER GUIDANCE?
Dear student,
We are talking about a decision that impacts the rest of your life. It is absolutely crucial to know yourself well before you make that ever-important decision. What would you base that decision on? Would you just go with the flow and be led into a stream before you've had the chance to understand what you really are meant to be doing? We hope not.
Career counselling is a process that helps you shortlist possible career choices based on your interests, ability and personality. A counsellor understands your desire to become a successful professional and helps set you on the path to success, armed with self-awareness and confidence.
While choosing a career, it is essential for you to have complete knowledge and understanding of the available options for studies and your interests. This will also help you feel more responsible and part of the decision-making process.
Good decisions are the ones that are taken in an informed manner. To make an informed career decision, career counselling is indispensable. Head to Mentoria to know more.
Discover 12000+ career avenues, and talk to our career counsellors to find the right career fit for you. Get personalized step-by-step guidance for your future path at Mentoria, and begin your journey today.