Feed Your Interest of Analysing Social Trends In Countries With These Careers & Scope of International Relations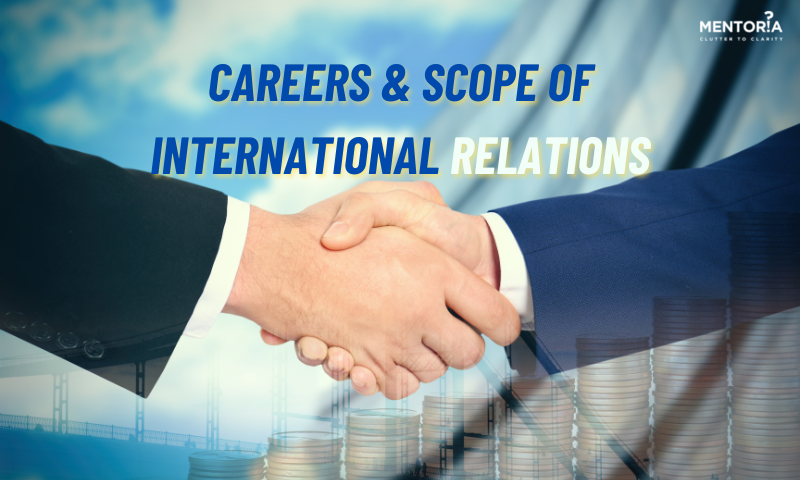 ---
---
Are you a student of the humanities who is sick of hearing people disparage the field of social sciences and its potential for employment? If so, let's dispel the myth! Let's investigate a fascinating, dynamic career in this age of globalisation. Yes, we are going to talk about the career scope of International Relations. A growing number of global events that have an impact on the socio-political and economic life of nations have made international relations one of the most important academic topics.
If you're a student interested in a career in international relations in India and abroad and want to learn more about the colleges and your options for a future profession, keep reading.
So, What Exactly is International Relations?
A nation's policy toward the global marketplace is the subject of the academic field of international relations. You can develop a systematic approach and the capacity to evaluate political situations in a larger global framework by working in this sector. There is an increasing need for our students to learn and appreciate the significance of International Relations. This is in light of our constantly changing economy, thousands of minds interested in nuclear arms, and terrorism growing like an infectious disease killing millions.
Where Can you Pursue the Course?
If you've come this far, and are already considering looking at college options, we've done the legwork for you! Here, take a look!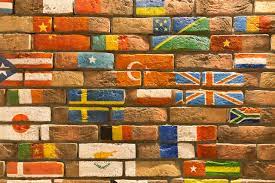 Undergraduate International Relations Courses in India
For students who are fascinated by the analysis of how various nations are linked, both commercially and socially, international relations is the ideal course. International Economics, Indian and World History, Sociology of European Societies, and Global & Comparative Politics are only a few of the major international relations courses in India which one will study to graduate. 
These topics will enable you to investigate the political forces that shape our state and international organisations and to comprehend the contribution that each nation makes to world peace. One will understand the idea of a country's interdependence and how it relates to our expanding economy during these three to four years leading up to graduation.
Postgraduate International Relations Courses in India
International relations, international law, international political economy, international economics, world history, and strategic studies are among the many study areas available through the Master of Arts in International Studies. You will need to complete an internship in this field in accordance with distinct curriculums after studying these various disciplines. Entrance exams would be required for admission to different colleges.
Now, What's the Scope of International Relations?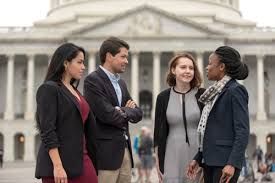 Are your interpersonal skills top-notch? Do you like discussing and participating in complex global issues? Do you find the relations between states and non-state actors to be interesting? If so, you ought to think about pursuing a career in international relations.
The discipline of international relations is expanding toward the pinnacle of modern employment and offers excellent chances in many different economic sectors. For high-level administration, investigation, and analysis work across a variety of professions, IR is a solid foundation.
A diplomat is a person who maintains contact with foreign government officials on behalf of his or her country, safeguarding it by gathering all information pertinent to that country's interests. He or she is in charge of resolving any local governmental disputes involving international relations through negotiation and mediation. The average salary of a diplomat in India is between INR 3-4 LPA.
Public services
After passing the Civil Services Examination, which is annually held by the Union Public Service Commission (UPSC), you can enter the Indian Foreign Service (IFS). The average salary in the public services field is between INR 6-7 LPA. 
International attorney
International lawyers handle matters of economics and banking, as well as mediating conflicts between nations. Every country needs lawyers to represent it on international forums. They also provide legal consultancy services to the political parties and people in positions of power. The average salary of an international attorney in India is between INR 15-20 LPA.
Non-profit Institutions
Work as an expert in international affairs or international communication, or you can become a social activist to improve our economy using your understanding of world politics and peace. You can even join non-profit groups that are active on a global scale. That will enable you to develop a profession with a reach throughout the globe. Non-profit organisations that provide services internationally include World Vision and Red Cross. The average salary of an NGO worker in India is between INR 2-3 LPA. 
International Organisations
As an IR professional, you can collaborate with international institutions like UN bodies, EU agencies, the World Health Organisation, and the World Economic Forum. Some of the courses you can do to get a job in this field are Bachelors in Political Science (BA) and Masters in International Relation. Further, you can become a political journalist or a campaign worker which will help kickstart your career as an IR professional. The average salary of an IR professional in India is between INR 4.5-5.8 LPA.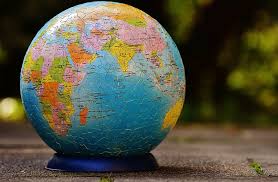 Political Analyst
An individual hired by the government to analyse government policies, discover diverse political topics for study, and provide political leaders with advice on foreign policy decisions is known as a political analyst. For political news and analysis, political analysts might also collaborate with media outlets. The average salary of a political analyst is between INR 5-6 LPA. 
Mentoria – Your Perfect Career Guidance Platform!
Get our help to start a career in the interesting field of International Relations! Kick-start your career discovery journey in international relations with Mentoria and discover the right career fit for you. Feel free to call us to speak to our career mentors and choose the right career guidance plan that suits your needs.
Mentoria's career guidance programme enables you to choose your perfect fit from 3 streams, 850+ courses, and 12,000+ careers, and discover what will bring out the best in you.