Streamline Your Daily Standups: The Top Software Tools For 2023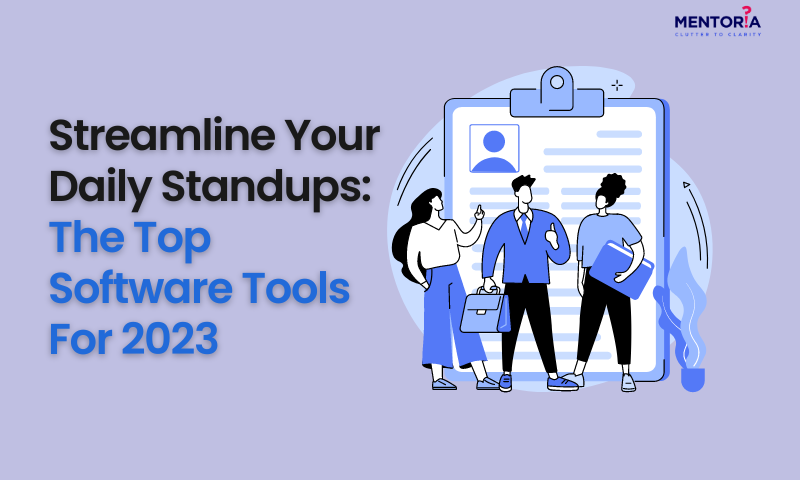 ---
---
You're gathered with your team for the daily standup meeting, ready to share updates and align on tasks. But instead of the usual scattered notes and endless back-and-forth, you have a suite of cutting-edge software tools at your disposal, streamlining your standups and transforming them into efficient and productive sessions. In this blog, we'll unveil the top software tools of 2023 that will revolutionise your daily standups. From seamless collaboration platforms to task management wizards, these tools will supercharge your team's communication, organisation, and productivity. Get ready to bid farewell to lengthy meetings and welcome a new era of streamlined and effective daily standups.
Collaborate With Finesse:
Slack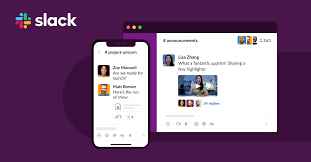 Slack, the renowned communication platform, takes team collaboration to new heights. With its real-time messaging, file sharing capabilities, and integrations with various other tools, Slack becomes the virtual hub for your daily standups. Explore the wonders of channel-based communication and witness how seamless collaboration fuels productivity and camaraderie within your team.
Through Slack, people create dedicated channels for daily standups, allowing team members to share updates, ask questions, and provide support in real-time. The transparency and efficiency of Slack's communication tools streamline the daily standups, transforming them into focused and effective sessions, regardless of the team's physical location.
Manage Tasks With Ease:
Asana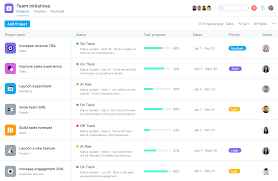 Task management becomes a breeze with Asana, a powerful tool designed to organise and track your team's projects. From assigning tasks and setting deadlines to monitoring progress and dependencies, Asana's intuitive interface ensures that your daily standups are driven by clarity, accountability, and productivity.
Suppose you are a software developer leading a team of engineers. With Asana, you can create project boards, assign tasks, and track progress through customizable workflows. During the daily standups, you can use Asana to provide updates, identify bottlenecks, and assign new tasks, ensuring that the team stays on track and aligned towards their goals.
Visualise Progress:
Trello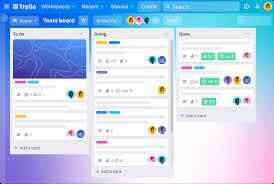 Trello, the visual collaboration tool, takes the chaos out of project management and adds a touch of fun to your daily standups. With its user-friendly interface and flexible card-based system, Trello allows you to create visual boards, track progress, and streamline team communication, transforming your daily standups into engaging and productive sessions.
Scrolling through social media, you've likely come across memes and infographics showcasing creative ways people use Trello boards for project management. From organising personal tasks to managing large-scale projects, these visual representations demonstrate the versatility and visual appeal of Trello, making it an excellent choice for revamping your daily standups.
Boost Focus And Productivity:
Focus@Will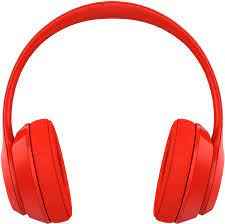 Maintaining focus during daily standups is essential for effective communication. Focus@Will, a productivity tool backed by neuroscience, combines music and soundscapes to enhance concentration and boost productivity. By selecting the right ambient soundtracks for your team, you can create an atmosphere conducive to deep work and efficient daily standups.
Imagine your team struggling with distractions during the daily standups. You introduce Focus@Will, selecting a background soundscape designed to improve focus and reduce external interruptions. As the ambient music plays softly in the background, team members find themselves immersed in their updates, leading to more focused and productive discussions.
Simplify Time Tracking:
Harvest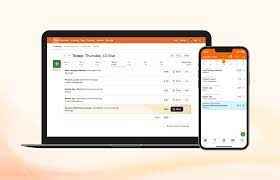 Time tracking can be a tedious task, but with Harvest, it becomes a seamless and integrated part of your daily standups. Harvest allows you to track time spent on different tasks, create timesheets, and generate insightful reports, helping you analyse productivity and allocate resources effectively.
Suppose you are a marketing manager juggling multiple campaigns and deadlines. By using Harvest, you and your team log your time during daily standups, ensuring accurate tracking of each project's progress. Harvest's reports provide you with valuable insights, allowing you to make data-driven decisions and optimise resource allocation for future projects.
Streamline Meeting Scheduling:
Calendly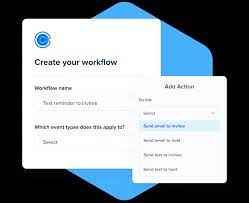 Scheduling daily standups can be a logistical nightmare, but Calendly simplifies the process by automating meeting scheduling. With Calendly, you can share your availability, allow team members to book time slots, and eliminate the back-and-forth emails, making daily standup scheduling a breeze.
Picture a team with members spread across different time zones. By implementing Calendly, team members can easily schedule daily standups based on their availability, without the hassle of coordinating schedules manually. Calendly's automated scheduling streamlines the process, ensuring that everyone attends the daily standups at a time that suits them best.
Revolutionise With Mentoria! 
You're now equipped with the top software tools of 2023 to revolutionise your daily standups. From Slack's seamless collaboration to Asana's task management prowess, these tools will transform your standups into streamlined and productive sessions. So, dive into these software wonders, streamline your communication, and watch as your daily standups become catalysts for team success. Say goodbye to inefficiency and welcome a new era of productivity and collaboration in your daily standups. Happy standup optimising!
We're here to provide you with all the help! Kick-start your journey with Mentoria and discover the right fit for you. Feel free to call us to speak to our career mentors and choose the right guidance plan that suits your needs.
Mentoria's career guidance programme enables you to choose your perfect fit from 3 streams, 850+ courses, and 12,000+ careers, and discover what will bring out the best in you.