Your Complete Guide to Finding Jobs Outside India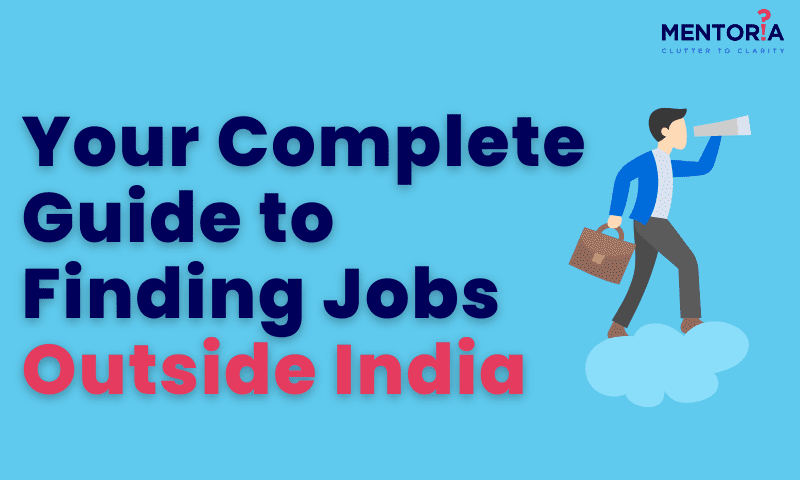 ---
---
Are you looking to take your career to the next level by finding a job outside of India? Do you wish to explore new cities while working there? We know how the idea of working abroad can be exciting, but also overwhelming. From looking for job opportunities to navigating the visa process to figuring out where to live, there is a lot to consider. But with the right resources and preparation, finding a fulfilling job in another country is possible. So don't worry, we have got you covered.  Whether you're a recent graduate or an experienced professional, this guide will help you take the first step towards an international career. Let's start with why you should work outside India!
Is It Smart To Move Abroad For Work?
Finding work outside of India can be a wonderful chance to broaden your horizons, encounter other cultures, learn new languages, and develop your career. It may offer the opportunity to collaborate with smart people from a variety of backgrounds and grant access to resources and cutting-edge technologies. Working abroad can also provide a wealth of opportunities for both professional and personal development and financial security. 
We know how getting out of your comfort zone can be challenging. This can be a big change  for you and might require some adjustment, but this will help you in a few different ways. It prompts you to come up with a new routine or incorporate new activities, maybe the ones you enjoy that you would never have experienced back home. But the quality of life and the pay you will get abroad might be way better than here. 
A massive bunch of people  are choosing to hunt for jobs outside of India as a result of the growing globalisation of businesses and the labour market in order to reap the many advantages of doing so. Now that you know the benefits of moving abroad to work, let's see everything you need to look into before getting a job abroad!
Get Started With This Guide to Study Abroad
1. Research: Being the first and foremost step, this could take a while. It's important to take some time out and gear up with a little patience so your research process prompts to fruition. Conduct research on the country and industry you want to work in. Look into the job market, job requirements, and visa requirements. Identify your field of interest and the countries where there is a demand for your skills. Research the job market in the countries of your choice and identify the top companies in your field. Investigate the requirements for working in the country, such as visa regulations and qualifications needed. Once you know your field of interest and the country you want to work in, you are halfway there.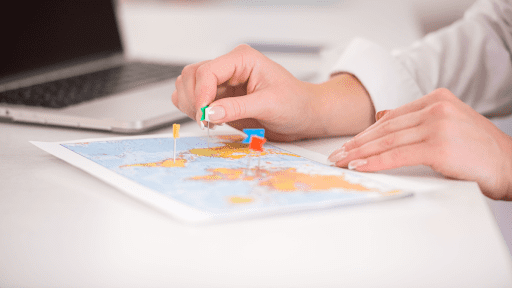 2. Network: Create a network of contacts in the nation where you want to work. Engage with others in your business, join a trade association, and go to networking events. Attend networking gatherings and job fairs tailored to your sector or field in your own country. Use LinkedIn and other professional networking sites to get in touch with people who work in the sector or field you want to work in. Speak with university alumni who currently reside and are employed in the nation where you want to work. You may also contact recruiting firms; they can aid in your search for employment overseas and give you advice on visa applications and other procedures. These are great ways to meet recruiters and other professionals who may have connections to overseas companies.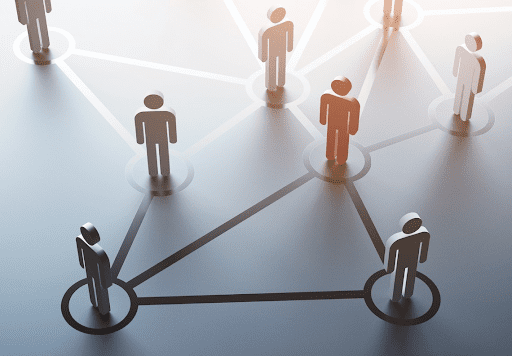 3. Resume and Cover Letter: Tailor your resume and cover letter to the particular position you are seeking for and the sector of the economy. Make sure it reflects the fashion and culture of the nation you are applying to. The expected format of a resume varies depending on the country. For instance, a one-page resume is typical in the US and Canada, where it is also normal to list your education and employment history. However, in some European nations, it is more typical to have a longer, more extensive resume and where it is more crucial to list your skills and qualifications. Be sure to write your resume in the language used in the nation you are applying to.
4. Interviews: Prepare yourself for the interview procedure, as it can differ from the one in India. Do your research on the company and be ready to discuss your experience and how you would fit in with the culture when asked. This will enable you to customise your responses to the interviewer's needs and demonstrate that you are really interested in the nation and the business. It's also critical to be aware of any potential cultural variations in communication methods, such as the degree of directness in dialogue or the use of formal titles.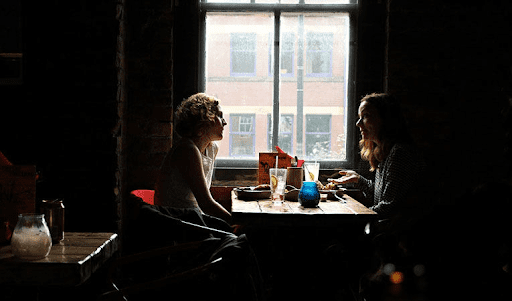 It is also important to familiarise yourself with the application process and document requirements, such as visa and work permit, to ensure that you have all the necessary information and can complete the application process smoothly.
5. Visa: Understand the procedures and demands for obtaining a visa for the nation where you want to work. Before applying for a visa, make sure you have all the required paperwork and that it is in order. Depending on the nation you are applying to, the visa application procedure can change when looking for work overseas. Several popular categories of work visas include:
Temporary Work Visa

: This is normally granted for a predetermined amount of time and is usually dependent on the length of the project or job.

Visa for Permanent Residency:

The bearer of this kind of visa is able to stay and work in the country indefinitely.

Student Visa:

If you intend to study abroad, you will require a student visa.
It's crucial to conduct your research on the particular visa criteria for the nation you are applying to, as well as the application procedure and accompanying papers. The websites of the interested nation's government and its embassy or consulate in your home country are two resources for learning about visa requirements.
6. Accommodation: Do your homework and book a room before you travel to the nation. Look at various housing options, such as condos, dorms, or home stays. To locate something that suits both your demands and budget, compare pricing and places. Make contact with individuals who have relocated to the nation you want to migrate to. While you search for a more long-term option, websites like Airbnb, Booking.com, and Couchsurfing might be useful for finding short-term housing. Ask your employer if they have any suggestions or resources for locating accommodation if you have already accepted a job offer.
7. Cultural Adjustment: Be open to learning about the culture of the country you will be working in and be ready for cultural differences. This entails studying about the language and customs of the nation you will be working in, as well as being receptive to new experiences. Other considerations include observing local traditions and customs with respect, being understanding of cultural variances, and being open to trying new things. Making connections with groups or regional companies that might aid in your adjustment to your new environment can also be beneficial. Finally, whenever you need assistance, don't be afraid to approach your neighbours, coworkers, or mentors.
8. Stay Legal: It's crucial to know and comprehend the rules and legislation of the country you will be working in when searching for employment overseas. Understanding tax rates, dates, any applicable credits or deductions, and rules pertaining to taxes and employment are all part of this. The laws and regulations that are specific to your profession or sector must also be known to you.
9. Know Your Resources: Maintain contact with people you know back home and in the country where you are working. This will help you stay connected and informed about job opportunities and other developments. It's good to know your resources even when looking for jobs. Here are some:
LinkedIn

: A professional networking site that allows you to search for jobs and connect with potential employers.

Glassdoor:

A job search site that provides salary information and company reviews.

Indeed

: A popular job search engine that allows you to search for jobs in various countries.

International Job Search Engines:

Websites like Indeed, LinkedIn and Glassdoor are accessible to people across the globe, it's also good to check out job search engines that are specific to the country you're targeting.

Recruitment Agencies

: Many recruitment agencies specialise in placing candidates in specific countries or industries.

Company Websites: Many companies post job listings on their own websites.

Professional associations and networking groups: Many professional associations have job boards or other resources for job seekers.

Government websites:

Government websites in the countries you're targeting may have information about job opportunities and visa requirements.

It's Time For You To Fly!
Now that you know how finding a job abroad can be a challenging but rewarding experience, with the right mindset and a solid plan, you can find your dream job abroad and embark on an exciting new chapter in your career.
We know it requires thorough research, networking, and preparation and if you need help with any of that or anything related to your career journey then we are here for you! Let Mentoria help you understand your interests and put you on the right career path. We've already helped 2 lakh+ individuals find their calling.