AP EAMCET: Your Key To Andhra Pradesh's Premier Institutions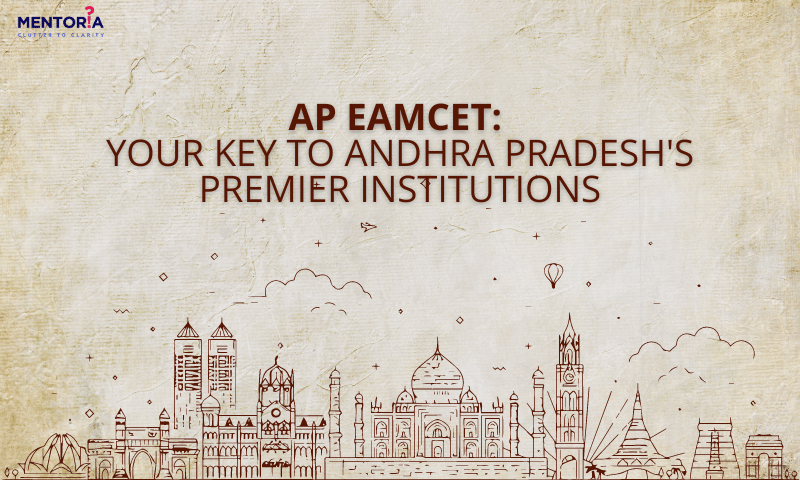 ---
---
Are you dreaming of studying at one of Andhra Pradesh's premier engineering or medical institutions? If so, the AP EAMCET is your key to success. This competitive exam is the gateway to a world-class education, and it's within your reach if you're willing to put in the hard work. The AP EAMCET is a challenging exam, but it's not impossible to crack. With the right preparation, you can ace the exam and secure your spot at your dream institution. So what are you waiting for? Start studying today and unlock your future!
What Is AP EAMCET?
So, what exactly is AP EAMCET? Well, it's the gateway to some of the top engineering and agricultural colleges in Andhra Pradesh. Conducted by the Jawaharlal Nehru Technological University (JNTU), Kakinada, on behalf of the Andhra Pradesh State Council of Higher Education (APSCHE), AP EAMCET is an annual entrance exam for admissions into undergraduate courses like B.Tech, B.Sc. (Agriculture), B.V.Sc., and more.
Eligibility Criteria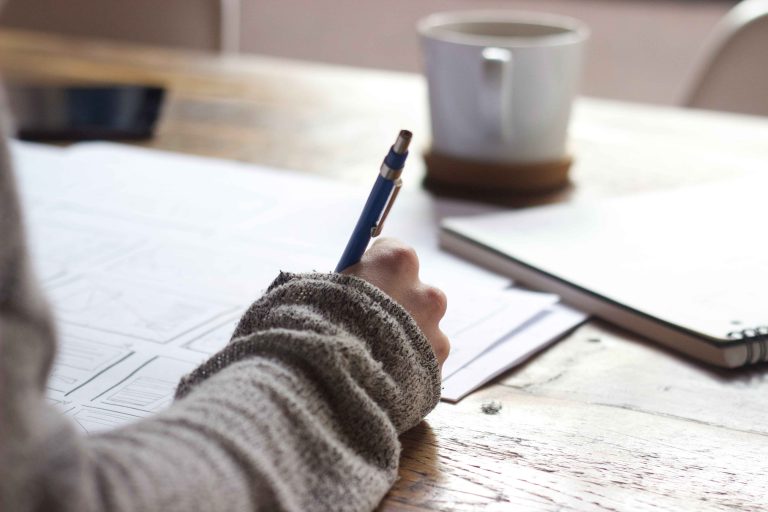 Before you dive into preparing for AP EAMCET, you need to ensure you meet the eligibility requirements. Here's the lowdown:
Educational Qualifications:
For Engineering:

You should have passed or appeared for the 10+2 exam with Mathematics, Physics, and Chemistry as core subjects.

For Agriculture and Medical Courses:

You should have passed or appeared for the 10+2 exam with Biology, Physics, and Chemistry as core subjects.
Age Limit: You should be 17 years of age or older as of December 31st of the year of admission.
Registration And Application
Once you're sure you meet the eligibility criteria, it's time to register and complete your application. Here's how:
Registration: 
Visit the official AP EAMCET website and click on the "Online Application" link.

Fill in your personal details, educational information, and other required data.

Create a unique registration ID and password for future login.
Application Fee:
Pay the application fee online through various modes like credit card, debit card, or net banking.

Keep the payment receipt safe; you'll need it during the counselling process.
Exam Pattern
Understanding the exam pattern is crucial to planning your preparation effectively. AP EAMCET consists of two papers:
Engineering Stream:
Total Questions:

160

Subjects:

Mathematics (80 questions), Physics (40 questions), Chemistry (40 questions)

Duration:

3 hours
Agriculture and Medical Stream:
Total Questions:

160

Subjects:

Botany (40 questions), Zoology (40 questions), Physics (40 questions), Chemistry (40 questions)

Duration:

3 hours
Preparation Tips
To help you stand out from the crowd, here are some tips to excel in your preparation:
Create A Customised Study Plan
While creating a study plan is essential, let's dive deeper into how to make it work for you:
Time Blocking:

Allocate specific time blocks

for each subject and topic. For instance, dedicate mornings to mathematics and afternoons to chemistry. Stick to this schedule religiously.

Weekly and Monthly Goals:

Break down your study plan into weekly and monthly goals. This allows you to track your progress more effectively. Achieving small milestones can boost your confidence.

Flexibility:

Life is unpredictable, and some days you may feel more productive than others. Allow yourself some flexibility in your schedule to accommodate off-days while maintaining consistency.
Dive Deep Into Study Material
Quality study material can make a world of difference. Here's how to make the most of it:
Textbooks and Beyond:

While textbooks are the foundation, don't limit yourself to them. Explore reference books and online resources for a broader understanding of the topics. Websites, educational apps, and YouTube channels can offer unique perspectives.

Note-making Skills:

Take organised and comprehensive notes as you study. These notes will become invaluable during revision. Use highlighters, diagrams, and charts to make your notes visually appealing and easier to remember.

Peer Study Groups:

Collaborate with classmates or friends for

group study sessions

. Explaining concepts to each other can reinforce your understanding. Just ensure that these sessions remain focused on studying rather than turning into social gatherings.
Prioritise Mental And Physical Health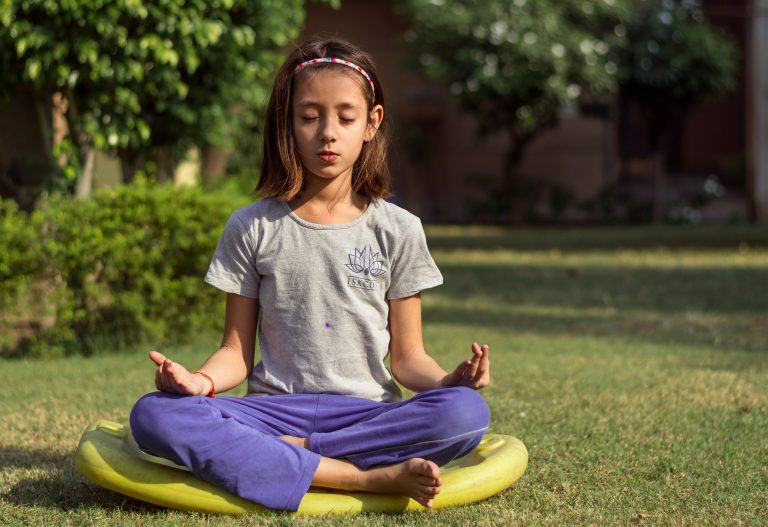 A healthy mind and body are your secret weapons for success:
Effective Breaks:

Taking breaks isn't just about relaxation; it's about rejuvenation. During breaks, engage in activities like short walks, stretching exercises, or meditation to clear your mind and reduce stress.

Nutrition Matters:

Maintain a balanced diet rich in brain-boosting foods like fruits, vegetables, nuts, and whole grains. Stay hydrated, as dehydration can lead to a drop in concentration.

Sleep is Non-Negotiable:

Adequate sleep is crucial for memory consolidation and cognitive function. Aim for 7-8 hours of quality sleep each night, especially during your study weeks.
Mastering Mock Tests
Mock tests are more than just practice; they are your assessment tools:
Timed Practice:

When taking mock tests, simulate the

actual exam conditions

. Set a timer and complete the test within the specified time frame. This will help you manage your time effectively during the real exam.

Variety of Sources:

Don't rely on a single source for mock tests. Explore different books, online platforms, and coaching materials to get a diverse set of questions. The more varied your practice, the better prepared you'll be for the actual exam.

Detailed Analysis:

After each mock test, analyse your performance meticulously. Identify your weak areas and the types of questions that trouble you the most. This analysis will guide your further study efforts.

Mock Test Scores:

Don't be discouraged by low scores in the beginning. Use them as a baseline to measure your progress. As you continue practising, you'll notice significant improvements.
The Art Of Revision
Revision is your opportunity to reinforce what you've learned:
Flashcards:

Create flashcards

for key concepts, equations, and definitions. Flashcards are excellent for quick revision and self-testing.

Concept Mapping:

Visualise complex topics by creating concept maps. These visual aids can help you see the connections between different ideas and improve your understanding.

Teaching Others:

Explaining concepts to friends or family members can be a powerful way to reinforce your knowledge. If you can teach it, you've truly understood it.

Practice Papers:

In addition to mock tests, solve practice papers from various sources. These can expose you to different question formats and styles.
Important Dates
Here are the tentative important dates for the AP EAMCET 2024 exam:
Start of online application:

Second week of April 2024

Date of admit card release:

27th June 2024

Date of engineering exam:

15th – 18th May 2024

Date of agriculture exam:

22nd – 23rd May 2024
The exam will be conducted in two parts, one for engineering and the other for agriculture. The engineering exam will be held for a duration of 3 hours and 30 minutes, while the agriculture exam will be held for a duration of 3 hours. The question paper will be bilingual, i.e., in Telugu and English.
Mentoria: Your Path To Success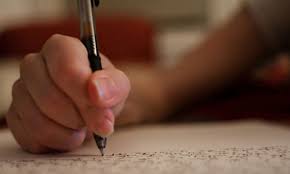 AP EAMCET is a critical examination for students aspiring to pursue careers in engineering and agriculture. It opens doors to prestigious institutions and promising opportunities in these fields. While preparing for AP EAMCET can be challenging, with dedication and the right guidance, you can excel in this exam and achieve your academic dreams.
At Mentoria, we understand the importance of standardised tests like AP EAMCET in shaping your future. Our expert mentors provide personalised coaching and comprehensive study plans to help you perform at your best. With Mentoria's guidance, you can navigate the complexities of AP EAMCET and confidently stride towards your academic goals.