Career Options In Construction: Future Scope and Growth Opportunities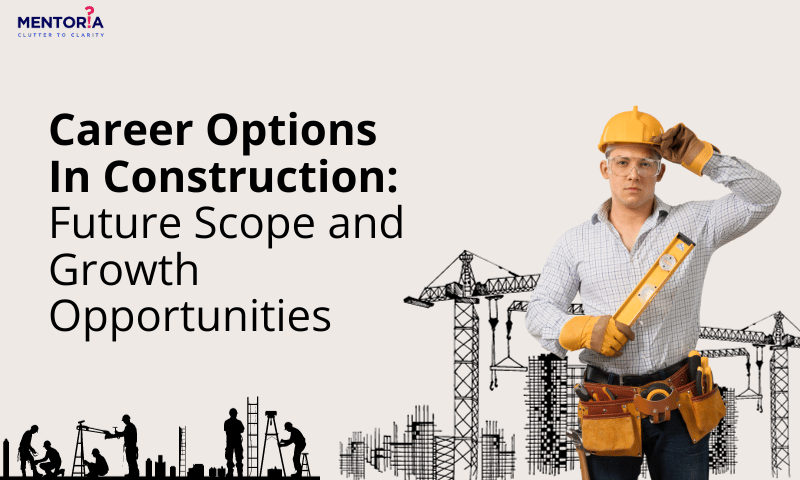 ---
---
There's one thing that makes a city so marvellous. 
It's the heartbeat of every city's progress that resonates through the construction industry. Yep, it's a field that shapes our world, quite literally. 
But what makes this industry so exciting is not just the bricks and steel; it's the variety of career paths it offers, each with its own marvels and challenges. Whether you're a civil engineer with dreams of sustainable infrastructure, or a project manager handling a massive project, there sure is a place for aspirants looking to pursue a career that suits them best.
So let's navigate through this landscape explore various opportunities in the construction industry – a sector that accounts for a country's major source of economic growth and employment. 
Building Control Surveyor
We often find ourselves in various settings—homes, offices, schools, hotels—without really giving much thought to their accessibility, safety, and functionality. Building Control is the unsung hero ensuring that these spaces meet those crucial criteria. In their absence, our daily environments would lack essential qualities we often take for granted. So if you truly want to make an impact on people towards their wellbeing and safety, this career is ultimately rewarding and fulfilling.
 As a building control surveyor, you will be responsible for surveying properties and buildings, and reporting to clients about any design, construction, maintenance and repair concerns. As your day-to-day duties, you'll have to survey buildings and then report on their findings and make recommendations. This would also include the inspection of buildings against regulations for public health, fire safety, energy conservation and sustainability and building accessibility. A big part of your role as a building control surveyor is to advise on a solution if a building looks like it won't meet the requirements of the building regulations. 
Must-Have Technical Skills
In terms of subjects in your learning journey, here's a list:
Architecture

Building control

Building surveying

Civil engineering

Construction studies

Structural engineering

Town planning
Typical technical skills as per National Occupational Standards (NOS) required as a building control surveyor would be:
Carrying out temporary adjustments of survey instruments as per standard methods

Conducting linear measurements using survey instruments and tools

Carrying out levelling and cross-sectioning survey

Carrying out setting out operations for buildings/ other structures

Carrying out a topographic survey

Planning, arranging and managing resources for execution of relevant work

Managing the workplace for safe and healthy work environment

Knowledge in relevant BIM and CAD software as per industry requirement

Understanding of operating building control software systems

Experience in AutoCad software

Knowledge of GPS and survey equipment
Besides technical, one of the most important skills would be to use your excellent communication skills to explain technical terms and regulations clearly to members of the public and other professionals like architects and engineers.
Educational Pathways To Becoming A Building Control Surveyor
Becoming a building control surveyor is a mixture of it being practical and theoretical. You'll have to ensure that you choose a stream that includes Mathematics, Physics, and Chemistry in grade 11 and 12. However, you can also choose a stream that includes Computer Science, as this will be helpful for learning software applications that are used by building control surveyors. 
When it comes to your bachelor's, you'll be required to answer entrance exams like JEE Mains (if you want to get into top colleges) and state-level specific CET exams. You can then consider any one among civil engineering, architecture, or building surveying. You could also consider a one-year diploma in civil engineering or land surveying first and then take a lateral entry in an engineering college. Pursuing a master's degree in Building Surveying or Civil Engineering is optional, but it can help you advance your career after taking a GATE exam so you can get into the college of your choice.
As a school leaver, you will find that there are a few apprenticeships available, with a typical minimum requirement of GCSEs/standards in English, maths and science. You might also find an entry position that requires A levels, higher or equivalent. However, many employers prefer applicants to have an HND or bachelor's qualification in a construction-related subject, for example building surveying, civil engineering, structural engineering or construction management. Entry requirements for these degree subjects will vary according to the institution. Once you start working you would normally receive on-the-job training. You may be encouraged to work towards a degree or a postgraduate award if you don't already hold one. All in all, your basic entry to becoming a building control surveyor would be a civil engineering degree or diploma to help you get started.
CAD Technician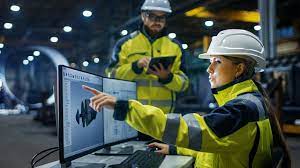 CAD technicians are the backbone of modern design. They use computer-aided design software to plan projects, making sure they meet building code requirements. They work with architects and design engineers to understand the requirements of their initial designs and turn them into accurate and detailed technical drawings in 2D and 3D models. They bring designs to life, simplifying complex ideas into concrete plans. CAD technicians leverage their engineering, IT, and maths skills daily to design machinery, parts, products, and buildings using digital blueprints, ultimately enhancing development efficiency.
Must-Have Technical Skills
However, it depends on what tool or software is being used by the specific organisation. 
Apart from software experience, a CAD technician's main role also involves:
Industry knowledge in the specific industry (construction and building compliances, in this regard)

Maths

Knowledge in structural engineering and material properties

Solid and surface modelling

Ability to read and translate blueprints and technical drawings

Basic understanding of building design
Educational Pathways To Becoming A CAD Technician
If you are preparing a wiring diagram for contractors to handle at the job site, it helps if you have a construction or civil engineering degree. Your knowledge of structural engineering and various material properties can help you land a tempting job in the CAD industry.  However, there are several educational pathways to end up having a CAD technician role. The most sought-after approach is to have a degree in civil engineering or perhaps take up a diploma course right after grade 12. But the best way to have both a degree and experience is through apprenticeships and training on-site to get a better understanding of how your work would be applied in real time. Apprenticeship, courses, and even self-learning are some of the starting points of becoming a CAD technician. You can specialise in drafting models in various industries to begin with, such as architecture, engineering, or IT, and that's where a college degree could help you understand which sector is your calling.
Consulting Civil Engineer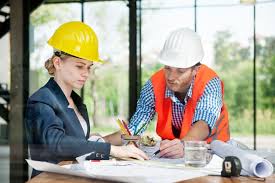 Consulting civil engineers are highly sought-after professionals, especially in the construction industry. A consulting civil engineer is someone who offers engineering services to clients in both public and private sectors. They guide the design, construction, and operation of infrastructure projects like bridges, roads, tunnels, and water systems. They also tackle environmental concerns such as waste management and air quality. Beyond their technical skills, they must communicate well with clients and officials, and manage projects and engineering teams. Typically, you'll find them in engineering firms.
These professionals aren't very different from civil engineers, except that a consultant works for an independent contractor and often focuses on planning projects rather than execution. To become one, you'll need a relevant educational degree such as civil engineering, since this career offers diverse job options as you progress in the field.
Must-Have Technical Skills
Depending on your specialisation in engineering, technical skills could vary. But looking at skills from a general perspective, here's what you'll need:
Reading technical drawings

Computer simulation 

Design optimisation 

Cost estimation 

Mathematical analysis

Reliability analysis 

Engineering management

Construction management

Cost reduction techniques

Project Management
It's also important to keep in mind that having a portfolio of your previous consulting projects and services and a consulting civil engineer is vital to help you fetch more clients and projects in the long run.
Educational Pathways To Becoming A Consulting Civil Engineer
Consulting civil engineers typically have a four-year degree in civil engineering, and are licensed by their state or province. Although some may like to pursue a master's degree to expedite their career, the best way would be to take up the GATE exam. Typically, a 10+2 followed by a civil engineering degree would be your best bet. If you have a diploma in engineering, you can make a lateral entry into a civil engineering course which usually takes three years to complete. We think it's fair to say that the bare minimum for your entry to becoming a consulting civil engineer would be an engineering degree, and additional courses and certifications may follow. 
The demand for consulting civil engineers is on the rise because we're constantly looking at infrastructures developing and advancing, which calls for more experienced professionals to manage challenging projects.
Contract Engineer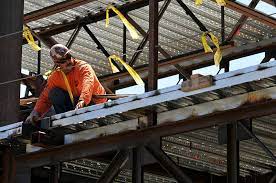 Contract Engineers are the ones who take up construction projects and execute on behalf of clients – individuals, companies or governments. They organise resources, organise labour and technicians, and supervise daily activities to complete construction projects. As a contractual engineer, you may have been freelancing throughout the entirety of your engineering career, or you may have previously worked for a company. You could also work contractually alongside a full-time or part-time permanent job if you wish to do so.
Typically, contract engineers take up various types of civil construction projects – such as construction of commercial buildings, residential buildings, shopping complexes, factories, monuments, roads, bridges, railways, airports, dams, tunnels, etc. including their maintenance and repair.
Must-Have Technical Skills
In terms of subjects and need for basic understanding of several fields, a contract engineer in construction would need to have knowledge on:
Structural engineering:

Knowledge of structural analysis and design, as well as the behaviour of materials under load.

Geotechnical engineering:

Knowledge of soil mechanics and foundation engineering, as well as the interaction of structures with the ground.

Environmental engineering:

Knowledge of water and wastewater treatment, air pollution control, and hazardous waste management.

Construction management:

Knowledge of planning and scheduling construction projects, as well as managing costs and resources.

Contract law:

Knowledge of contract law and the rights and responsibilities of parties to a construction contract.
Coming to technical skills:
Reading and interpreting construction drawings

Managing project schedules

Estimate and manage project costs

Supervising and coordination of construction activities

Being well-versed in building codes and regulatory compliances

Maths skills relevant to civil engineering 
Educational Pathways To Becoming A Contract Engineer
To become a contract engineer, you will need to hold a civil engineering degree or at least attain a diploma in civil engineering course which is for 3 years. National Institute of Construction Management and Research (NICMAR) is a popular institute that offers various courses related to construction management, so you can upskill in terms of knowledge and career upgrading. The role requires continuous learning, so it's always a good idea to consider taking up additional courses besides your diploma or engineering degree.
Design Engineer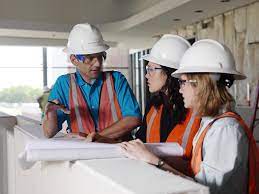 For any building, the work of a Design Engineer starts with collecting all basic information about the building from the client and architect side. This would mean understanding the purpose and location of the building, verifying its dimensions and design code, and understanding the necessity of specific equipment and accessories during the project's term. As a design engineer, you will also have to analyse the feasibility and report any modifications required to make the construction project a success. They may also work with the product development team and marketing team to understand product specifications that should meet customer needs.
Must-Have Technical Skills
Considering the similarity in the role, design engineers can sometimes be referred to as CAD engineers. To be successful as a design engineer, below are some of the technical skills required:
Using CAD and Computer-Aided Engineering, (CAE) software, and BIM software to convert ideas to models and analyse designs 

Develop conceptual and detailed design models

Ability to design and develop construction plans and drawings

Ability to conduct engineering calculations and analyses

Ability to test and evaluate prototypes

Troubleshoot and solve problems that arise during the design and construction process

Project management 

FEA software skills 

PLM skills 
As a design engineer, you are expected to have experience in one or more of the below software:
Autocad

SOLIDWORKS,

Catia

Autodesk Fusion 360

CATIA

Creo 8

Autodesk Inventor

SketchUp,

Solid Edge

Microstation

Siemens NX

DraftSight
However, designers use many other industry-specific CAD software, so it depends on what software is being used by the specific organisation.
Educational Pathways To Becoming A Design Engineer
To get into undergraduate courses, you must have completed your 10+2 from an officially recognised institution with physics, chemistry, and maths as compulsory subjects. Apart from these, if you want to pursue studies in India, you also have to qualify for entrance exams at the national or state level, like JEE mains.
Popular engineering courses to become a design engineer in the construction field would be civil engineering, structural engineering, and mechanical engineering. These degrees provide a strong foundation in engineering principles and design skills needed for this career. Pursuing a masters degree, however, is not mandatory, but it sure has its benefits. A master's degree can help you specialise in a specific area of construction engineering, such as bridge engineering, highway engineering, or building engineering. You can still pursue a diploma in design and get a lateral entry to one of the above mentioned engineering domains to get you to becoming a successful design engineer in construction. Additional courses are also a great way to help you upskill in this career path, and you can check it out here.
Estimator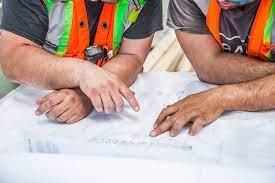 Construction estimators play a pivotal but often less recognised role in construction. They're the ones responsible for figuring out how much a building project will cost. While it might sound straightforward, estimating is far from simple. It's a meticulous, time-consuming task that demands a high level of expertise. 
Estimating requires utmost attention to detail and accuracy. Not only do estimators need to keep track of the types of materials being used for a building project, but also specific measurements for materials and the count of each item being used. 
To make sure they don't miss anything, construction estimators have to scrutinise building projects from various perspectives. Usually, they begin at the foundation and work their way up, calculating the materials needed step by step. But sometimes, there are multiple buildings or construction types within one project. In those situations, estimators need to figure out how to tackle plans for these diverse building types.
Must-Have Technical Skills
Given an estimator has more counting and summing up to do, maths and accounting is a no-compromise skill. Here's a few other technical skills one would need to be successful in this rewarding yet challenging career:
Computer literacy – IT skills like basic computer knowledge, Excel, and construction estimating software

Estimating labour and material costs

Knowledge of construction pricing practices

Interpreting construction drawings and specifications

Knowledge of construction materials
Educational Pathways To Becoming A Estimator
Construction estimators build their skills and technical know-how over years, making them valuable for a wide range of projects. The path to becoming an estimator isn't fixed, and aspiring candidates can shape their own journey through different academic routes, apprenticeships, or qualifications. To become a construction estimator, you'll need a bachelor's degree, though it doesn't have to be in a specific field. However, it's a good idea to pick a major like construction management or engineering since they help enhance financial and analytical skills. Some undergraduate programs also have business electives, which can be quite useful to consider. An ideal pathway would be to pursue a construction management course where some institutes like NICMAR in Pune, Amity University in Noida, Adani Institute of Infrastructure in Gujarat, and School of Planning and Architecture in Delhi can get you a degree. Commonly known entrance exams like JEE Main, JEE Advanced, and GATE are your entry tickets to getting your choice of college or university. It's important to keep in mind that while a masters degree is optional, you'll need to ensure that your undergraduate or bachelor's degree comprises subjects related to economics, finance, and accounting, at the least. Besides, a diploma in construction estimation is something you can consider, followed by a course in construction management.
Nuclear Engineer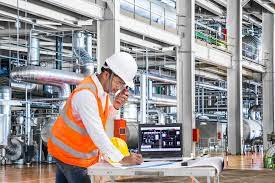 As a nuclear engineer, your job involves designing, building, operating, or decommissioning nuclear power stations. You'll collaborate with diverse teams to find technical solutions. Your tasks might include creating brand-new systems, maintaining existing ones, or finding ways to enhance the efficiency, stability, and sustainability of nuclear power plants. One of the main tasks is to keep track of all functional initiatives to develop and implement cost, resource, and time estimates for nuclear energy generation in a sustainable environment. Although it sounds challenging given the harmful effects of nuclear activity, you would be mindfully striving towards building nuclear setups that will not only produce energy to mankind but also ensure environmental safety concerns are properly addressed. The role is rewarding, but with great power comes great responsibility. 
Must-Have Technical Skills
Some of the crucial technical skills to become a nuclear engineer would be:
Knowledge of nuclear engineering principles

Knowledge of nuclear construction codes and regulations

Performing nuclear engineering calculations with accurate results

Interpreting engineering drawings and specifications

Understanding of nuclear and radiation safety precautions and laws

Simulation software knowledge, like RELAP5-3D and PyNE
Educational Pathways To Becoming A Nuclear Engineer
To become a nuclear engineer, a bachelor's degree in nuclear engineering, civil engineering, or mechanical engineering is preferred. Here's a list of the top universities where you can pursue a degree in nuclear engineering. Popular entrance exams one should consider taking up are GATE, JEE, or college-specific entrance exams in order to get through a bachelor's degree. Although a master's degree is optional, it is recommended for career progression. You can also explore government provided training and online courses which can help in knowledge building if you're someone who's starting out. 
Site Engineer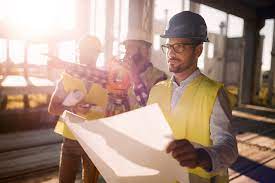 A site engineer's main tasks involve offering technical advice, doing surveys, and setting levels. You'll supervise on-site staff, sharing safety and security responsibilities. Working with a team of architects, construction managers, and subcontractors, you'll oversee different aspects of construction projects. Typically, you handle one project at a time, which could vary from small housing builds to large projects for civil, road, or rail clients. As a site engineer, your work involves a mix of time spent at the office and on construction sites. You'll frequently visit sites for inspections, no matter the weather. Plus, there's a fair amount of paperwork to wrap up in the office.
Must-Have Technical Skills
A site engineer must-have tech skills include:
Knowledge of structural design, materials science and construction processes. 

Construction surveying

Knowledge of construction safety regulations

Knowledge in computer aided design

Strong project management and organisational abilities

Commercial understanding of project budgets and timelines

Excellent IT knowledge
Educational Pathways To Becoming A Site Engineer
To kickstart your career as a site engineer, get a bachelor's degree in civil engineering from an accredited university after answering common entrance exams like JEE or college-specific entrance exams. This is the most common path to becoming a site engineer in India.
You can also get a diploma in civil engineering from a polytechnic training centre. This is a shorter program that can prepare you for entry-level positions as a site engineer, but some additional courses could help. There is also an option to opt for a vocational training in civil engineering, but it could limit your career prospects in the long term. 
Some of the well known training centres are:
National Institute of Construction Management and Research (NICMAR), Pune

Construction Industry Development Council (CIDC), Mumbai

Institute for Steel Development and Growth (INSDAG), Kolkata

Indian Institute of Welding (IIW), Mumbai

National Institute of Technical Teachers Training and Research (NITTTR), Chandigarh
Structural Engineer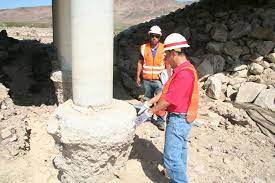 A structural engineer designs and builds various physical structures like buildings, bridges, roller coasters, and tunnels. Their job is to ensure these constructions are safe and functional for people to use. They're responsible for making sure buildings and bridges are stable and won't collapse. They choose the right construction materials and investigate construction sites, analysing maps, blueprints, and data reports.
These professionals design structures by ensuring safety and structural strength and are responsible for ensuring durability and structural stability, especially during extreme events like cyclones or earthquakes. Structural engineers use calculated designs, materials engineering, engineering graphics, software-based design, and detailed structural analysis.
Must-Have Technical Skills
It's important to understand the skills necessary to become successful as a structural engineer. Here's what you need to have:
Have a keen interest in unique structures, including buildings or bridges
Ability to apply the principles of calculus, trigonometry, and other advanced topics in mathematics for analysis and design

Visualise three-dimensional objects from two-dimensional drawings

Able to monitor and evaluate the work at a job site as a project progresses

Structural analysis and design calculations

Knowledge of material properties and composition
Educational Pathways To Becoming A Structural Engineer
To become a structural engineer, you'll need a bachelor's degree in civil or structural engineering. Before earning your engineering degree, you must have a solid grasp of physics and specific maths areas like geometry, trigonometry, and calculus. These fundamentals are crucial because structural engineering careers involve applying these principles to real-world problem-solving. Your studies will include subjects like statics, dynamics, structural design, materials engineering, engineering graphics, computer-aided design, and structural analysis, among other engineering courses.
In addition, you'll dive deep into structural design with various construction materials, such as steel, reinforced concrete, and composites. Many structural and civil engineering programs also include English or communications classes because a significant part of a structural engineer's work involves creating drawings and reports. Having excellent verbal and written communication skills is highly important for structural engineers.
Besides a BTech, one can also consider Bsc in Sustainable Building Engineering, and Civil and Structural Engineering. If not, you can look into shorter courses that can equip you with the necessary skill set required for you to become a structural engineer.
Water Engineer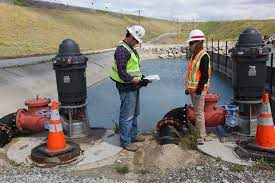 Choosing a career in water engineering is not just about working with the forces of nature; it's about using scientific knowledge for a noble cause. If you're passionate about making a tangible difference in the world and believe that safeguarding our water resources is a vital mission, then water engineering offers an engaging and rewarding path to pursue.
Water engineers create tools and methods to improve water efficiency and sustain our environment. They design solutions to prevent flooding's harmful impact on towns. Their responsibilities also include ensuring safe drinking water and locating suitable spots for water treatment facilities. If you want to make a positive impact with your scientific knowledge, water engineering is a meaningful path to consider.
Must-Have Technical Skills
Some of the must-have technical skills required to become a successful water engineer would be:
Ability to perform hydraulic analysis calculations

Knowledge of the properties of construction materials used in water infrastructure systems

Knowledge of different types of water treatment processes

Knowledge of water infrastructure regulations

Ability to perform water quality analysis calculations

Knowledge geographic information system (GIS)

Project and Cost Management

Structural Design knowledge
Educational Pathways To Becoming A Water Engineer
One can look forward to pursuing a bachelor's degree in Civil or Environmental Engineering (or a closely related engineering discipline) in order to become a water engineer. A candidate is required to successfully complete their 10+2 with physics, chemistry, and mathematics as compulsory subjects from a recognised board in India. In most job requirements, students are required to complete a water engineering course specialising in water resource management engineering. Some of the most popular post-grad specialisations would be:
M.E water engineering and management

M.Tech. water engineering and management 

M.Tech water resource management

M.E water resource management
For a deeper insight into a career as a water engineer, interning is crucial. Regardless of the practical experiences your college or university offers, you'll gain real-world exposure by working with a company or organisation. Several water resource management firms involved in construction provide water engineering apprenticeships to students studying civil engineering or water resource engineering. To qualify for an internship, candidates typically need to be enrolled in a Master's or Bachelor's level water engineering program or related courses. In the meantime, you can also opt for courses from private as well as government bodies that can help you upgrade your skill set.
Scope In The Construction Field
There's no doubt that the construction industry will continue growing, given the rise in population and businesses. Given that India is ranked one among the most populated countries in the world, there is a need to exercise sustainable living and strategies to make infrastructure more reliable, safe, and environment-friendly.
Keeping in mind to also continue boosting the country's economy, the construction sector in India employs approximately 71 million people, making it the second-largest employment generator in the country. This shows the sector's critical role in the nation's economy and its potential to drive further economic growth. The major downside though, is that out of such a massive number of people in the industry, around 81 percent among them still lack the skills or are vocationally trained, and only 19 percent are skilled enough to take up crucial roles in the industry.
This is quite alarming, but there's hope. And here's why.
The Indian Construction industry is categorised into Commercial Construction, Industrial Construction, Residential Construction, Transportation Construction,  Infrastructure, and Energy and Utility construction. This means that individuals needn't struggle to generally fit into the construction industry, but can decide to first choose the segment that suits right based on their academic pathway. And given the skill gap, many entry-level jobs in the construction industry now provide on-the-job training or apprenticeships, which is a major plus to new entries with little to no experience. With experience and additional training, employees can advance to more skilled positions, giving way to a career boost as they climb the ladder. What's even interesting is that the industry also offers opportunities for self-employment, with many construction workers starting their own businesses. 
So, the growth in the construction sector seems fascinating, and career opportunities? Even more astounding. 
How Is AI Changing Careers In Construction?
We all know how Artificial Intelligence is leaving no stone unturned when it comes to tapping into industries, and construction is no more of an exception. The impact AI has made is incredible, and the construction industry is letting it seep into improving accuracy, precision, and recurring tasks. 
To understand how, let's first understand that data strategy, machine vision, and intelligent document processing are three main areas AI has a strong hold on. While data strategy involves identifying and connecting construction data to the company's objectives, machine vision is able to visually perceive the environment and leverage methods to inspect and analyse visual data, which can be used in inquiries and processes. IDP (Intelligent Document Processing), on the other hand, is an AI-driven approach that turns data into a structured format for rapid and accurate processing and information retrieval. This not just saves time, but it's a total game changer.
As for careers, AI has introduced several new-age opportunities that encourage aspirants to upskill and narrow down to a niche. 
Machine Vision engineers

IDP Specialist

BIM (Building Information Modeling) Analyst

Green Construction Analyst

Construction Site Monitoring Expert

Construction Data Scientist

Robotics Maintenance Engineer
are only going to continue building its pace in terms of popularity, because while AI is constantly being experimented with new environments and cases, individuals can get on the learning wagon without having to worry about jobs getting filled up. And besides the mentioned careers, there's still plenty of fish in the AI sea, as long as you are aligned with continuous learning and career progression.
And while we're on the positive note of learning and progression, let's understand how the construction industry is really being impacted by the advancements of AI:
Addressing Labour Shortages
While we still face labour shortages given the dire need of more skilled workers, AI could be a time-saver when it comes to automating processes  and physically demanding tasks. That way, workers can utilise their time and energy towards more human tasks and complex roles like creative and strategic planning and management.
Real-time Training
Augmented reality sure is a marvel when it comes to revolutionising education. With real-time data and environmental simulations, workers can now look forward to a more practical way of learning, which in turn helps in upskilling. 
Remote Monitoring
Imagine you've got a priority site visit but you also need to visit another site at a distant location. It sure sounds like you need two yous, but with remote monitoring, you can observe and monitor sites without the need to be there physically. And let's not forget how drone technology is booming too. Drones are often used to monitor real-time data and perform surveys that would possibly take days to finish if it were done at a human pace.
Enhanced Safety
No doubt, safety at a construction site is everyone's major concern. With AI powered systems, managers can identify any potential hazards, detect any unsafe behaviours, or if there's any equipment on site that is left unattended that might be a safety concern. 
How Mentoria Can Help
The career opportunities in the construction industry are plentiful, and there's always room to consider a career change or an upgrade within the same industry. But let's say you're still unsure about the segment you want to get into. That's where Mentoria can help. Because with so many options to choose from (we've just mentioned 10), it can be quite a daunting task to make a decision. And that's absolutely okay, because we're here to help you transition from clutter to clarity when it comes to your career. You could check out our psychometric assessment (which is absolutely free), or get in touch with us to address any career-related queries, or even better–getting counselled from our top-notch career counsellors who are always a step ahead with current trends and understanding what's best for you.
Don't fret, let's talk.