Development of Education System in India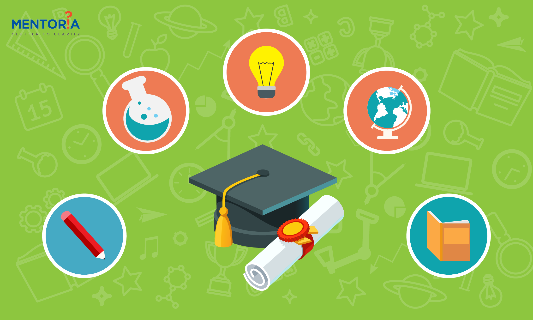 ---
How many of you have thought of dropping out of college? I am sure there would be more than a few show of hands here. The stories of successful people who are college dropouts, such as Mark Zuckerberg, Steve Jobs, or Ritesh Aggarwal, make you wonder what the use of education is.
This would barely surprise, but India is notorious to be counted among the countries with one of the highest illiteracy rates in the world. We must examine the history of the higher Indian educational system in order to fully understand how it has evolved over time.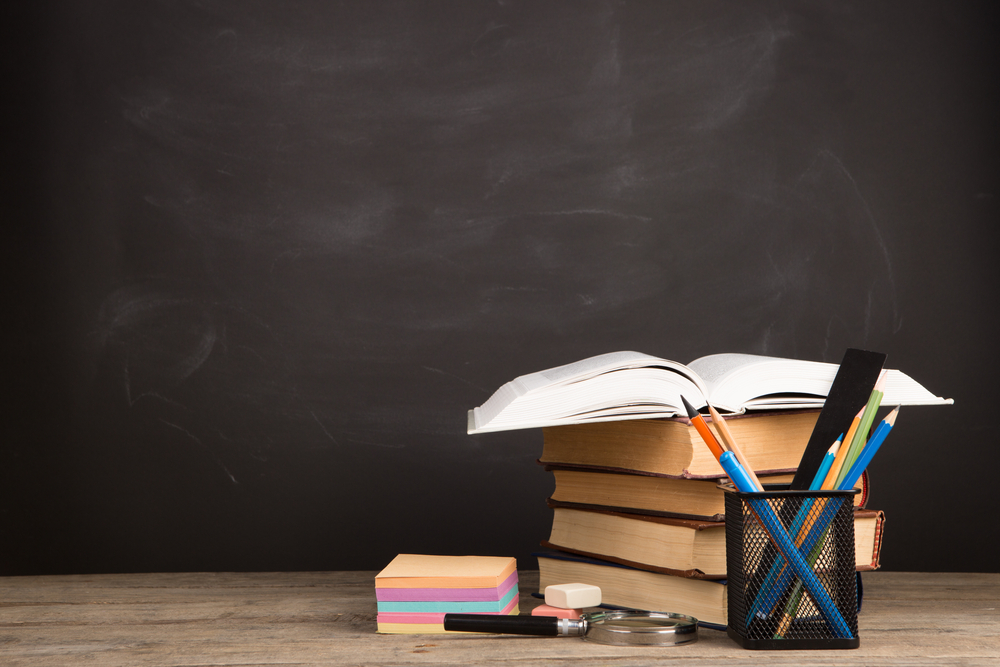 Education System in India over the years
In ancient times, people used to go to a 'Gurukula,' where the'shishya,' or student, would reside with the guru (teacher), who would teach them everything from academic courses to vocational skills. All students who lived at the Gurukul were treated equally under this system.
Between 600 BC – 1300 AD India was the centre of education. We boasted of universities like Taxila and Nalanda that accommodated approximately 10,500 students from China, Babylon, Syria and Greece.
By the 1800s, the British entered India and established their formal system of education, which is prevalent till date. They built institutions in Chennai, Kolkata, and Mumbai throughout time, all based on the London University model.
These educational institutions were established to educate Indians and generate English-speaking clerks for the British administration. 
I spoke with Dr. Kirshna Kumar, former Dean and Director of GITAM International University, to get some answers to these facts that remain in our system.
We suggest rephrasing the sentence structure and fixing the grammar.
"Unfortunately education had been confined to the needs of the British government. Then, they needed more clerks and stenographers. Hence, the entire educational system was built to serve their needs and not the needs of Indian society," he says.
Following independence, it was critical for the government to shape the higher educational system to meet the needs of an independent India. 
Dr Radhakrishnan led the Education Commission, which made various recommendations, including the foundation of the University Grants Commission, the establishment of a three-year degree programme, and the support of research, among others. All of these had a significant impact on the education system as we know it.
"Since independence, we have made tremendous progress particularly in reaching the masses. We take pride in saying that we have achieved access and equity," says Dr. Kumar.
Technical Education Emergence in India
The Government of India made several more attempts to change our educational system post independence, notably the University Grants Commission's five-year plans. The objectives were to provide basic education, make education more accessible in order to eliminate illiteracy, develop vocational and skill training programmes, improve technology, and raise educational standards.
At that point of time, the emphasis was on technical education, science, and environmental education. 
The administration has managed to implement a few reforms, but despite their good intentions, our higher educational system has deteriorated. 
"At some point, the regulatory apparatus decided to treat education like a business, and once that happens, it's survival of the fittest," explains Sardar Patel Institute of Technology Principal Gharpure.
Discover how Mentoria's career counseling sessions have benefited millions of schools, student, parents and organizations. 
Unfortunately, with such a perspective, education has been treated more like an industry and a commodity. When we look at technical education in India, there are institutes like IITs and NITs, which cater to the cream of Indian students. However, they alone cannot reach out to the populace of our country. It is therefore important for private players to get into the ring more aggressively. The government must make informed decisions concerning trustees and individuals when selecting private players.
To move towards a skill-based system, education in India needs to be uniform. If there is one form of education for urban and another for semi-urban and rural areas, there is bound to be chaos in the system.
"This skill-based system must be regionally planned, and not a bunch of educational reforms let loose. The reforms must be dependent on the region that is available. The region will have its own needs. The region will have its own supply lines. So whatever the hinterland requires, the region may receive from the hinterland," says Dr. Rupa Shah, former Vice-Chancellor of SNDT University.
The reforms in the area of higher education need to be constant. The University Grants Commission and the Ministry of Human Resource Development have succeeded in implementing these reforms in two primary areas: access and equity.
The UGC has identified 20 universities for excellence. These universities will be given complete autonomy regarding academics, financial resources and administration.
Dr. Kumar says,  "10 universities each in the public and private sectors will be identified. These universities will be granted complete autonomy. They will fix the tuition fees. They can design the programmes the way they like and can create infrastructure in the way they want".
Another area that also needs immediate addressing is the creation of skilled individuals in our society. Education shouldn't merely be a means to an end.
"A B.Sc. student who has graduated is a science graduate. In fact, a science graduate has no skills unless they specialise in biotechnology or another stream. However, at the B.Sc. level, we are not providing the student with any skills.We will be able to produce the number if we continue with the curriculum the way we are today, but I don't think we will be creating skilled individuals," Gharpure says.
Need personalized step-by-step guidance to clear all your career-related doubts? Talk to our career counsellors to get personalized step-by-step guidance for your future career path.
Benefits of Partnership with Private Sector
In the next 15 years, India's middle class will have overtaken that of China. By the year 2030, India will have a population of 140 million in the college-going age group. In order to keep up with these numbers, the University Grants Commission (UGC) has developed new methods and programmes to meet the demand.
"The government alone can not address this problem. That's why they are looking for partnership in the private sector. That's why they are encouraging deemed universities to come up and support the government. It is one way of addressing the problem. Secondly, a lot of Distance Learning Programmes are being encouraged," Dr. Kumar says
Several new institutions have also been introduced at the higher levels that offer a multitude of subjects. Private universities such as Manipal, BITS Pilani, and Symbiosis International have benefited the education system by allowing students to choose from a wider range of universities and courses. 
The government also recognizes the necessity for overseas universities to set up shop in India, which will vastly improve our educational system. 
The present government has begun its dream project of 'Digital India,' which aims to make education more accessible and affordable. Educational platforms will be able to reach a bigger number of students as a result of the digitization of education.
One of the more popular platforms that have an extensive outreach amongst students all over India is MOOC (Massive Open Online Course). This platform provides open access to students to courses within India as well as abroad. They can tap into courses at Universities such as Stanford, Harvard and even IIT.
Looking at the way industries are evolving all over the world, it is essential to equip students with skills as opposed to merely degrees. MOOCs enable students to do that by reaching out to the least common denominator.
Though when it comes to resources, not all institutions have enough funding to keep up with changing times.
"When it comes to private institutions, they can invest in technology. But the problem is seen in state-sponsored education and government-sponsored education. For example, the central university is performing admirably, but not in terms of technology.  The biggest challenge is finance. As a result, private institutions will play a key role in the digital revolution, according to Dr. Kumar.
Higher education in India stands at the brink of change. Merely enhancing technology to reach the masses may not be the only answer. Teachers are the backbone of any educational system all over the world. As a result, it's important that teachers be encouraged to shift toward a system that encourages students to engage in a discussion-based approach.
"In this situation, if we want to serve the community, teachers need to be more thorough. These changes will take time and won't happen overnight. This sort of change is developmental," says Dr Shah.
It is often said, change is the only constant in life. For India to realise its dream of a skilled and educated youth force, it is but only a matter of time.
Sign up for Mentoria, to discover your ideal academic & career path with our 4-step career guidance solutions.