Everything you need to know about NPTT Course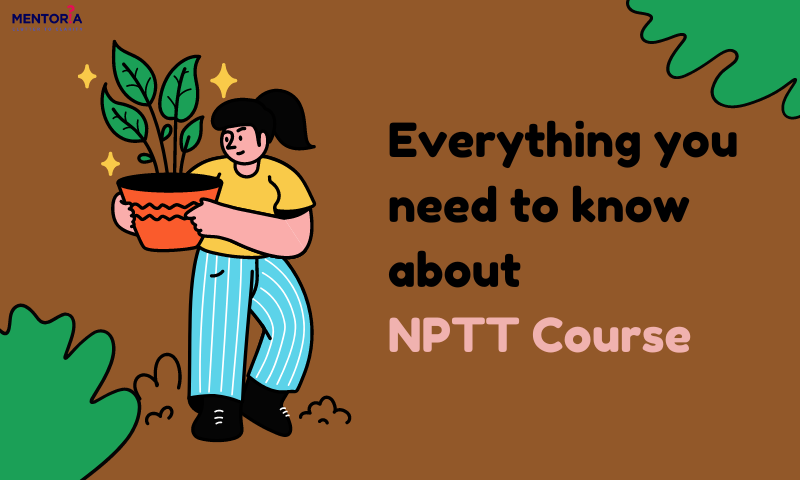 ---
---
Imagine you're playing a video game and you're stuck on a level. What do you do? You find a cheat code, right? Well, that's what the NPTT course is for teachers and parents! 
It's like a cheat code for understanding little kids and their behaviours. It's like a secret weapon for teachers and parents who want to become the ultimate kid whisperer! During the course, you'll learn how to deal with different kinds of kids and how to create a super fun and positive learning environment. You'll even learn about child psychology, which is like knowing the code to unlock a kid's brain!
But, it's not just for teachers. Even parents can benefit from this course! Imagine knowing exactly what to do when your little one throws a tantrum or how to handle those picky eaters. That's what NPTT can do for you! And, here's a cool fact – did you know that the NPTT course can also help you become a better friend? Yup, because when you learn about child psychology, you also learn how to understand people better in general. So, it's like a double win! So, let's dive in and learn everything about the NPTT course!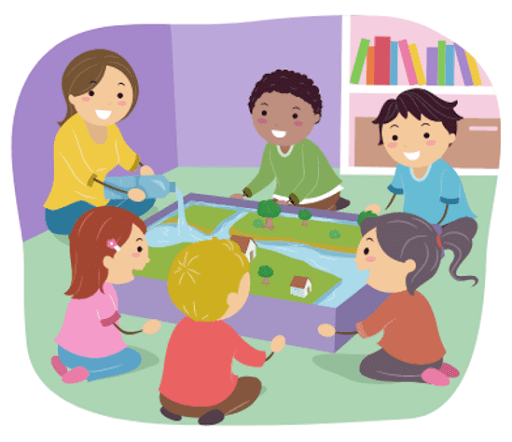 Let's See If You Make the Cut for NPTT Course!
Hey there, future educators! Are you ready to rock the NPTT (Nursery Primary Teacher Training) course and make a difference in the lives of little kiddos? Before you start dreaming about singing nursery rhymes and teaching ABCs, let's check if you meet the eligibility criteria, shall we?
First things first, you need to have some basic educational qualifications. Don't worry, we're not asking for a PhD (unless you already have one, in which case, wow!). You just need to have passed 10+2 from a recognised board. 
Now let's talk about the age limit. You gotta be at least 18 years old to enrol on this course. That means, if you're still in high school, you gotta wait till you're a legal adult before you can join the NPTT squad. But hey, that gives you more time to prepare, right?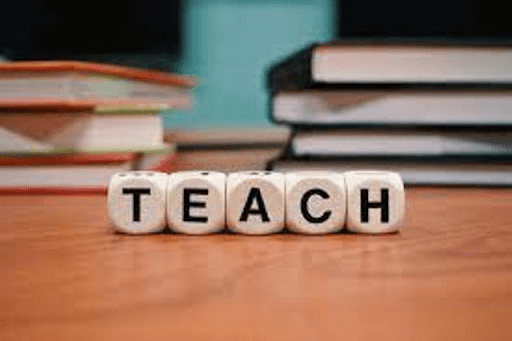 Lastly, let's talk about other requirements. You gotta have a passion for teaching and a love for working with kids. If you hate kids, then this course is not for you my friend. You gotta be patient, kind, and have a good sense of humour. After all, you'll be dealing with little humans who can be quite the handful at times.
Here's What You Will Learn!
First up, we've got the introduction to teaching and learning. You'll learn about the basics of teaching and how to create a fun and engaging learning environment. Next, we've got child psychology and development. You'll discover how kids think, learn and grow, and how to adapt your teaching style to their needs.
Then, there's classroom management. You'll learn how to keep your students focused, motivated, and on track, even when the class gets a little crazy. After that, we've got lesson planning and preparation. You'll learn how to plan lessons that are both educational and exciting and how to present them in a way that captivates your students' attention. Next up is educational technology. You'll discover how to incorporate tech tools into your teaching to create interactive and engaging lessons. Assessment and evaluation are also important, so you'll learn how to assess your student's progress and adjust your teaching accordingly. As for duration and fees, it varies by institution, so be sure to check with them directly. However, many institutions offer scholarships, so don't let finances hold you back!
Career Opportunities After NPTT Course
What after the NPTT course? Here is a list of career opportunities!
1. Pre-primary school teacher: As a pre-primary school teacher, you'll have the rewarding opportunity to shape young minds and help children develop crucial foundational skills. You'll plan and deliver age-appropriate lessons and activities, create a positive and stimulating learning environment, and foster children's social, emotional, and intellectual development. You'll also work closely with parents and colleagues to support children's progress and well-being.
2. Nursery teacher: As a nursery teacher, you'll have a similar role to pre-primary school teachers, but you'll focus specifically on working with children between the ages of 2 and 4. You'll use play-based activities, storytelling, music, and art to engage children in learning and help them develop communication, problem-solving, and motor skills. You'll also be responsible for creating a safe, nurturing, and inclusive environment where children feel happy and confident.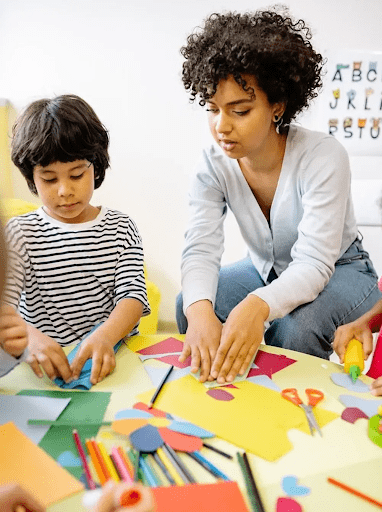 3. Montessori teacher: If you're passionate about a child-led approach to learning, becoming a Montessori teacher might be the perfect fit for you. Montessori education is based on the philosophy that children are naturally curious and capable of directing their own learning. As a Montessori teacher, you'll guide children through hands-on activities that allow them to explore and discover at their own pace. You'll also provide opportunities for children to develop self-discipline, independence, and a love of learning.
4. Childcare Provider: As a childcare provider, you get to work with children of different ages and help them learn and grow in a safe and nurturing environment. You'll be responsible for creating age-appropriate activities, ensuring that the children's basic needs are met, and fostering positive relationships with both the children and their parents. It can be a challenging job, but also incredibly rewarding as you get to witness the children's development and progress.
5. Curriculum Developer: As a curriculum developer, you get to use your creativity and knowledge to design educational programs that meet the needs of students at different levels. You'll be responsible for creating lesson plans, designing educational materials, and evaluating the effectiveness of the curriculum. It's a great opportunity for those who are passionate about education and want to make a positive impact on students' learning.
6. Education Consultant: As an education consultant, you get to work with schools, educators, and other organisations to improve their educational programs and services. You'll be responsible for conducting research, analysing data, and providing recommendations based on your findings. It's a great opportunity for those who enjoy problem-solving.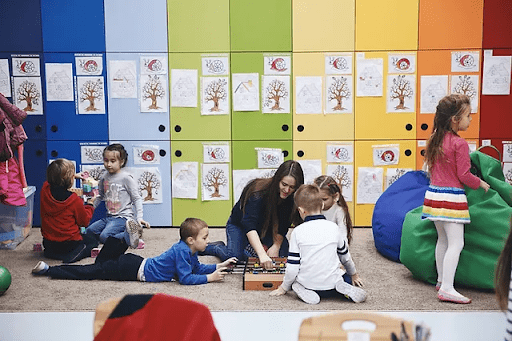 Here Is A List Of Top Institutes offering NPTT Courses in India
Whether you're looking for a comprehensive course or a short and sweet one, there's something for everyone. And who knows, maybe one day you'll be the teacher who inspires the next generation of geniuses!
Location: New Delhi
Course duration: 1 year
Course fees: Around Rs. 20,000 – 25,000
This institute is named after the former Prime Minister of India, Indira Gandhi. Their NPTT course is designed to train students to become an efficient and effective nursery and primary teachers. They focus on providing hands-on training and offer a lot of practical experience, so you can be sure you'll be ready to handle those little munchkins!
Location: Various cities across India
Course duration: 1 year
Course fees: Around Rs. 50,000 – 1,00,000
Wait, what? Air hostess training? But we're talking about NPTT courses, right? Well, yes, we are. But did you know that many air hostess training institutes also offer NPTT courses? It's true! The Frankfinn Institute of Air Hostess Training is one such institute. They offer a comprehensive NPTT course that covers all the basics of nursery and primary teaching. And who knows, maybe you'll also learn how to serve in-flight meals and handle unruly passengers!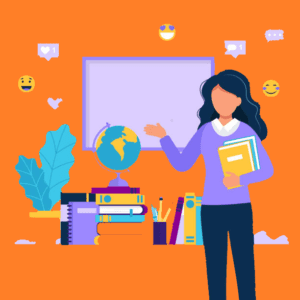 Location: Kolkata
Course duration: 6 months
Course fees: Around Rs. 15,000 – 20,000
If you're looking for a short and sweet NPTT course, look no further than St. Xavier's College in Kolkata. Their 6-month course covers all the essential topics, including child psychology, teaching methodology, and classroom management. Plus, since it's a college, you'll get to experience the joys of campus life – hanging out with friends, attending lectures, and of course, sneaking in a few naps between classes!
Location: Mumbai
Course duration: 1 year
Course fees: Around Rs. 25,000 – 30,000
The Vidhyanidhi Education Society in Mumbai offers a one-year NPTT course that's perfect for those who want to delve deeper into the field of nursery and primary teaching. They cover everything from lesson planning to assessment methods to creating a safe and nurturing learning environment. And since Mumbai is the city that never sleeps, you'll have plenty of opportunities to explore and experience all the city has to offer!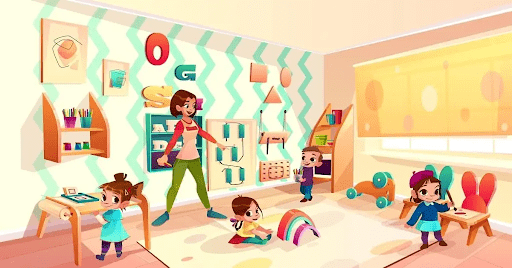 Ready To Start Your Journey?
Now that you know everything you need to know about NPTT Course, it's time to take the next step towards your career goals. Whether you're looking to become a professional teacher or enhance your teaching skills, the NPTT Course is a great way to achieve your goals.
But don't stop there! Career counselling can help you take your career to the next level. Mentoria is here to offer personalised guidance and support and help you make informed decisions about your career path. So why not take advantage of our expertise and take your career to new heights?