Get Your Game On With These Top 10 Gaming YouTubers In India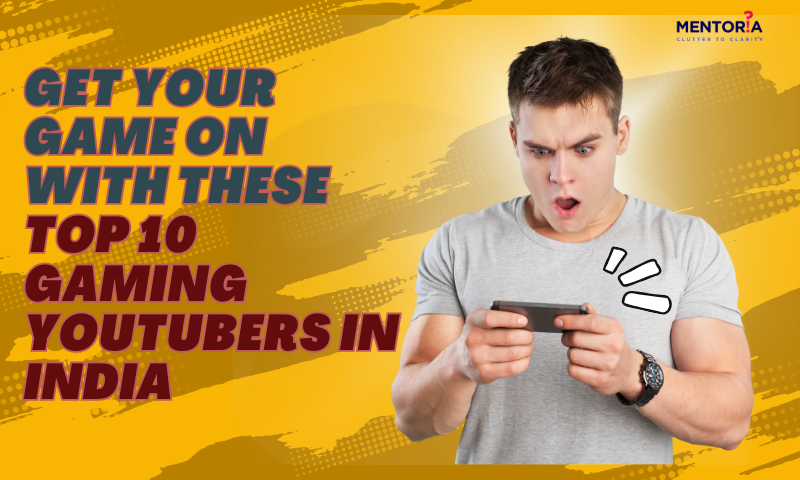 ---
---
Are you an avid gamer who loves watching others play games? Or are you just looking for some new content to binge on? Either way, we've got you covered.  Well, we have good news for you! We have scoured the internet and compiled a list of the top 10 gaming YouTubers in India who will blow your mind with their engaging content and witty commentary. So, grab your gaming gear and get ready to explore a whole new world of gaming content.
1. Mortal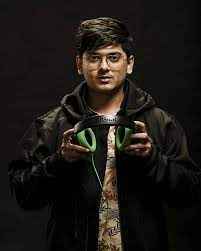 Get ready to drop into the battlegrounds with one of India's gaming legends, Mortal, aka Naman Mathur! This PUBG superstar has built an army of over 6 million loyal subscribers, who hang onto his every word and play. From nailing chicken dinners to teaching you the latest tips and tricks, Mortal's gameplay sessions are the perfect mix of fun and learning. With his razor-sharp wit and incredible gaming skills, Mortal is a force to be reckoned with in the gaming community. 
2. Dynamo Gaming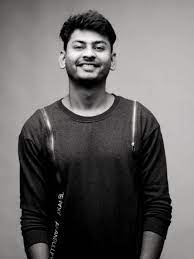 If you are looking for some high-quality gameplay videos with great commentary, then Dynamo Gaming is the channel for you. Owned by Aadii Sawant, Dynamo Gaming has over 10 million subscribers and is one of the most-watched gaming channels in India. With his witty sense of humour and impressive gaming skills, Aadii makes every gaming video a joy to watch.
3. CarryMinati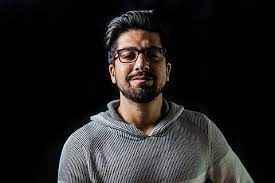 Get ready to ROFL with CarryMinati – India's funniest YouTuber! With over 31 million subscribers, this guy knows how to bring the laughs with his hilarious gameplay videos, roasts, and reactions. He's not just an entertainer though, CarryMinati is a master at making content that his fans can truly relate to. It's no wonder he's won the Best Gaming Creator award at the Indian Creator Awards 2020.
4. RawKnee Games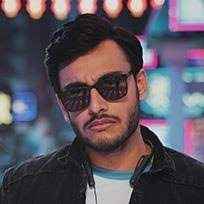 If you are looking for some hilarious gaming content, then RawKnee Games is the channel for you. Owned by Rony Dasgupta, RawKnee Games has over 2 million subscribers and is known for its quirky and funny content. From gameplay videos to comedy sketches, Rony's channel has something for everyone. His commentary is witty, sarcastic and keeps you engaged throughout the video.
5. Kronten Gaming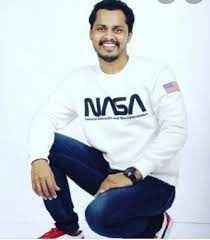 Chetan Sanjay Chandgude, the Free Fire boss of Kronten Gaming, is ruling the gaming kingdom with over 4 million loyal subjects. His gameplay is so impressive that even the in-game characters can't help but be in awe of him. And let's not forget his engaging commentary, which will make you feel like you're right there in the game with him.
6. BeastBoyShub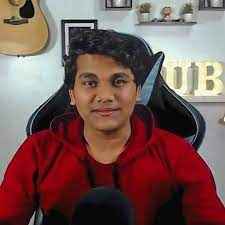 Shubham Saini, better known as BeastBoyShub, is a popular Indian gaming YouTuber. With over 4 million subscribers, he's got the gaming world in the palm of his hand. From Minecraft to Among Us, BeastBoyShub's gameplay will have you laughing out loud and learning at the same time. He's the go-to guy for expert gaming tips and tricks, and with his entertaining commentary, you'll never want to stop watching. Join the BeastArmy and let's get gaming!
7. Total Gaming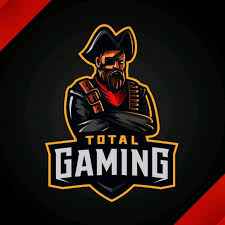 Ajjubhai, popularly known as Total Gaming, is a well-known gaming YouTuber in India. He has over 25 million subscribers and is known for his gameplay videos of Garena Free Fire, a popular battle royale game. Total Gaming's content is known for its high-quality gameplay, funny commentary, and engaging interactions with his fans during live streams.
8. Techno Gamerz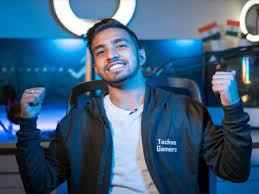 Ujjwal Chaurasia, popularly known as Techno Gamerz, is a Minecraft mastermind. With over 10 million subscribers, this Indian gaming sensation is known for his quirky humor, epic builds, and wild gameplay. Not only does he conquer Minecraft like a boss, but he also connects with his fans through regular streams, providing them with endless entertainment.
9. Gareebooo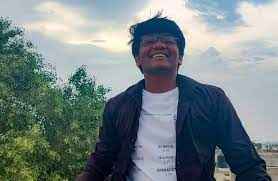 Garvit Chittora, known by his YouTube name Gareebooo, is a popular Indian gaming YouTuber known for his funny commentary and entertaining gameplay videos. He has over 3 million subscribers and is known for his content on games like Call of Duty: Mobile and Fall Guys. Gareebooo's videos are known for their energetic and humorous tone, making him a favourite among young gamers.
10. Hydra Flick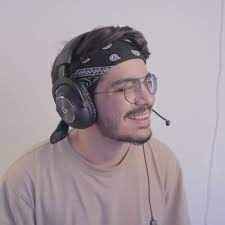 Owned by Ujjwal Gamer, Hydra Flick is a popular Indian gaming channel with over 5 million subscribers. Known for its Free Fire gameplay videos, the channel also features other popular games like Among Us and Minecraft. With his impressive gaming skills and witty commentary, Ujjwal has become a favourite among gamers in India.
Unlock Your Full Gaming Potential With Mentoria
So there you have it, the top 10 gaming YouTubers in India for gamers. These YouTubers have set a new standard for gaming content on YouTube and have become an inspiration for many aspiring gamers in India. So, what are you waiting for? Grab your popcorn and start watching these amazing channels. Who knows, you might even pick up a few tips and tricks from these gaming experts. However, if you are someone who is looking to turn your passion for gaming into a full-fledged career, then you need more than just entertainment. This is where Mentoria comes in. Don't let your dream of becoming a game developer stay a dream, make it a reality with Mentoria. Sign up now and take your first step towards a successful career in the gaming industry!