Turn your Hobbies into Successful Side Careers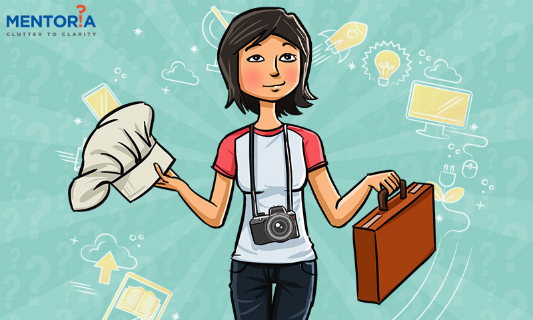 ---
---
What is a Hobby?
A hobby is a regular activity that is done for fun, usually in one's spare time. What begins as a form of entertainment may evolve into a side business over time.
Ever had trouble picking your favourite movie, song, book or TV show? It's hard to choose just one out of the hundreds and thousands you would know of. Now imagine picking just one career out of 12,000 options. Seems unfair, doesn't it?
We belong to a generation that is vastly different from our parents. Our opportunities are different, just as our challenges. We don't have to stick to one career path for the rest of our lives. We don't even have to stick to one career at a time! We live in a world with constantly rising costs, cut-throat competition and a tough job market. Having multiple skills, careers and interests is actually an added advantage!
Turn your hobbies into a career you love! Take the Mentoria holistic career assessment test, to find the right career fit for you based on your interest, personality, and ability. 
Why have Multiple Careers
One Dose of FOMO to Grow
Let's face it; all of us are not built to have just one interest. We love a range of different things, and limiting ourselves to one interest might not be the best way to go about it. People are beginning to realise this, which is why having multiple careers is a growing trend in the 21st century. There are two ways to go about it – you either take up multiple careers at one go, or devote your attention to one for a few years before switching to the other.
Why Choose One When You can Have it All!
Say you have multiple interests that you'd like to see turn into a full-fledged career. Take the example of my close friend who loves cooking, photography and writing. During the week, she works as a writer; over the weekends, she cooks at a cafe, and still finds the time to pursue photography, which is displayed all over her social media pages. At some point, she would like to combine all of these interests to become a food blogger!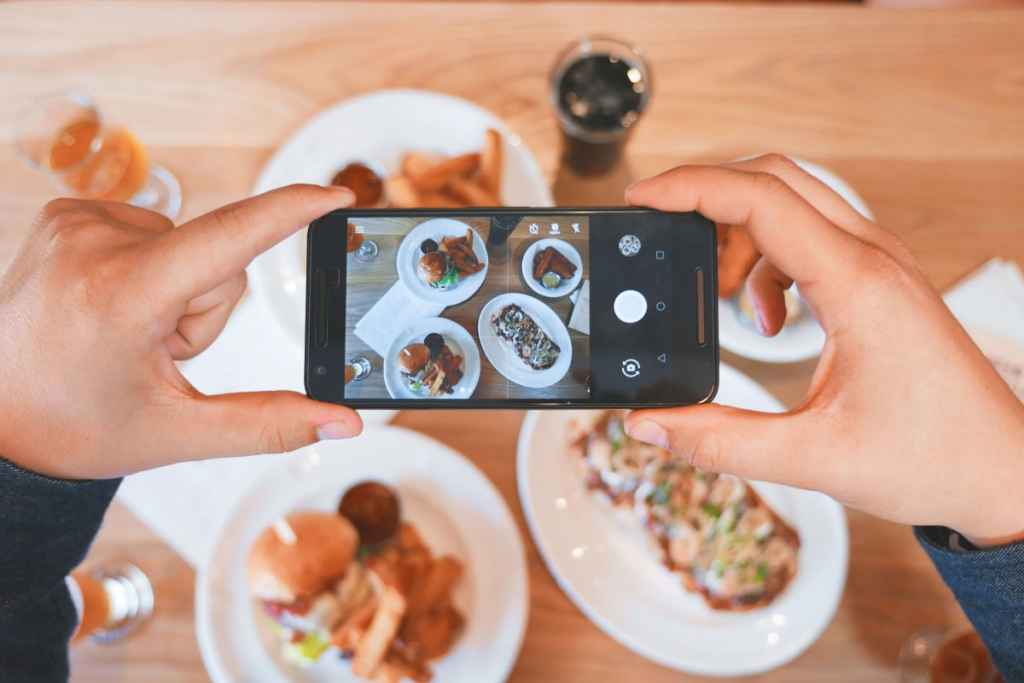 Make Those Dreams Come Alive
By pursuing multiple careers, you get a chance to achieve multiple dreams in one go! I recently read an article on LinkedIn that spoke about the author's conversation with a delivery guy from Swiggy. The Swiggy guy is an Assistant Manager-Advisory with Motilal Oswal, a reputable financial institution in India, but he also works part-time with Swiggy at night. He works through his day job to support his family, while his night job helped him save money to make his lifelong dream of becoming an MBA come true.
We at Mentoria know that the career journey is anything but straightforward. That's why we offer career counselling at any point during your career. Speak to our expert career counsellors to get personalised step-by-step guidance. 
Do What You Love, Love What You Do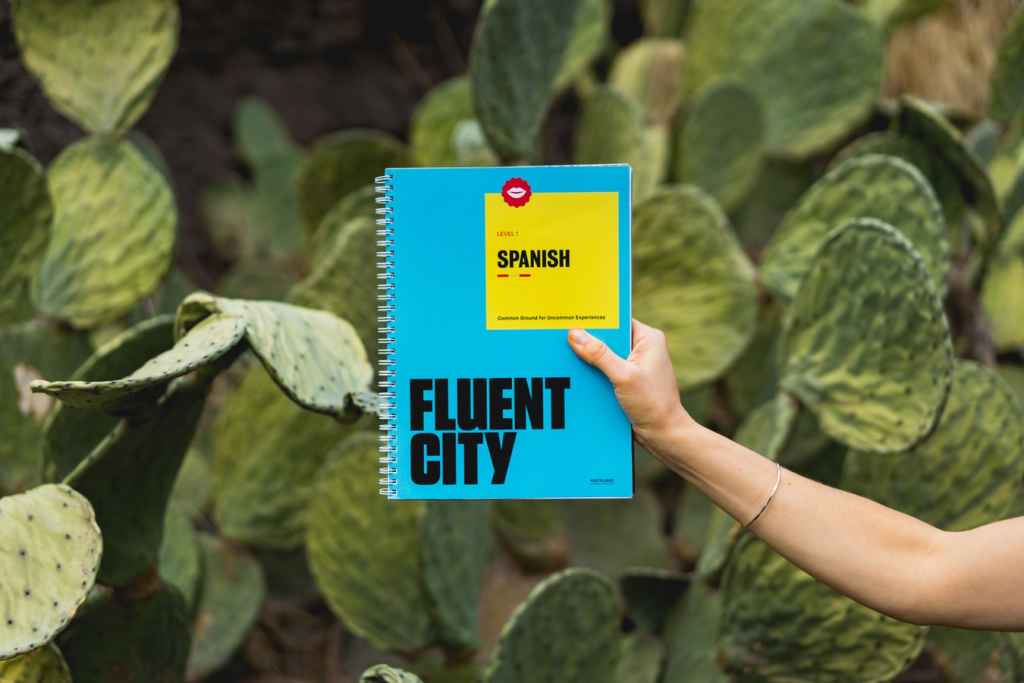 My cousin had been a practicing chartered accountant for many years. But, she was always interested in languages. She finally decided to leave her job and learn Spanish. She now teaches the language and also practices chartered accountancy alongside!
It's All Connected
Oftentimes, one path can be a building block for something else, and it can help you gain critical experience that'll someday lead you to another career goal. You could be studying business and have a love for art. Your business skills could, in fact, help establish you as an artist in the industry.
Channel your fascination and Interest into a career you love. Kick-start your career discovery journey with Mentoria & be sure to find the right career fit for you. Our 4-step career guidance solution, helps us find the right career fit for you from 3 streams, 850+ courses & 12,000+ careers.https://www.youtube.com/embed/qFsjyPfly5U
List of Hobbies that make Money
1. Sports
Were you a jock in high school or college but couldn't find a way to express yourself since then? If not, consider becoming a referee. There are always schools and recreation leagues looking for trained referees. 
If you can land one of these jobs, you'll be able to generate money in a sport where you have superior ability and understanding. 
The beautiful thing about this is that you can apply it to almost any sport you're interested in. 
2. Shopping
If spending an entire day shopping sounds like a dream, then signing up as a shop assistant can make that dream come true! A shopping assistant is passionate about shopping and style. Do you see people staring at a rack of clothes, looking confused, not knowing which one to pick or what would look good on them? The job of a shopping assistant is to help them make the right choice.
3. Fitness
If you enjoy working out but have only done so for personal reasons, you may be able to start earning money from it. The greatest option is to work as a personal trainer. Personal trainers may be found at gyms all across the country, and because turnover is high, they're always looking for more. 
You'll almost certainly need to become certified as a personal trainer. You can begin as a gym trainer, but as your reputation grows, you may be able to take on higher-paying personal customers.
4. Cooking
if you do what you love and enjoy what you do for a living, you will never have to work in your life. Many people are required to cook every day, and it is understandable that they are bored, if not outright hated, by the prospect of having to prepare the next meal. 
However, if you are constantly thinking about cooking – how to adapt a meal, what fresh ingredients to use or what new cuisine to explore. You can and should consider pursuing food blogging as a career if you have a natural talent for cooking. 
5. Public-speaking
Podcasts have a large audience that listens to them on a regular basis. If you are good at speaking and debating, you should start one. 
For example, if you enjoy standup comedy, you can start a podcast about a series of jokes or roasts. It's that simple!
A professional and highly popular podcaster generates over $45,000 per episode. And relatively new podcasters make $2500 or less per year. There is a visibly huge difference because it takes time to become a well-known podcaster.
6. Adventure 
Love amusement parks? Did you know there's a job that allows you to test rides before the park opens them to public? You should have a love for adventure and thrill to be good at it, with an eye for detail to notice the kinks during a ride, and an interest in making the ride better for park visitors. For instance, you may specialise as a water slide tester, where your responsibilities may include trying the ride personally, ensuring that all safety precautions are in place, noting down every detail of the ride, and providing honest comments. 
7. Writing
The internet has brought with it self-publishing opportunities, making it easier for writers to share their work with the world today. Established platforms like WordPress and newer platforms like Medium eliminate the need for a publisher. As a writer, you can maintain your own personal blog and maintain it consistently to make money from it. 
For example, if you enjoy travelling, start a blog about the greatest places to visit in India. It's that simple!
8. Photography
Photography is a hobby and an art form rolled into one. It's totally possible that you'll be able to generate money with this activity if the images you're taking lean more toward art. However, photographic careers require more than just capturing photographs and telling stories. You are an entrepreneur if you pursue a profession in photography. You use your business and photography skills to build a profitable business and earn a living creating something you're proud of.
9. Social Media
Do you spend a lot of time on the social media? Is the social media your natural element? Then you may very well be able to turn that pastime into a moneymaker. Despite the fact that it began as a cyber play, businesses are gradually recognising the importance of social media as a means of promoting their products and services.
You can start earning money by assisting businesses with their social media marketing efforts.
10. Comedy
Some people are born comedians, and for them, humour is more than a hobby; it's a way of life. Take your comedy ambition to the next level if you want to profit while making people laugh. 
There are comedy clubs everywhere, and almost all of them are looking for new talent. Working a night or two a week at one of these clubs can be a good way to supplement your income. Even if you start out working for free and collecting tips, once you've established yourself, you can start charging for your services.
Pursuing careers and interests from your hobbies will help you turn your passions into professions, which can be so satisfying professionally! Not just that, it will also be monetarily beneficial for you. Multiple careers will create multiple income sources! Guess who's not going to struggle to pay their bills now? So next time someone asks you what do you wish to be- a Chartered Accountant? A Writer? a Chef?, ask them "Why do I need to choose? Why can't I be all of those things?"
Channel your fascination and Interest into a career you love. Kick-start your career discovery journey with Mentoria & be sure to find the right career fit for you. Our 4-step career guidance solution, helps us find the right career fit for you from 3 streams, 850+ courses & 12,000+ careers.