Here's Your Guide to Landing High-Paying Government Jobs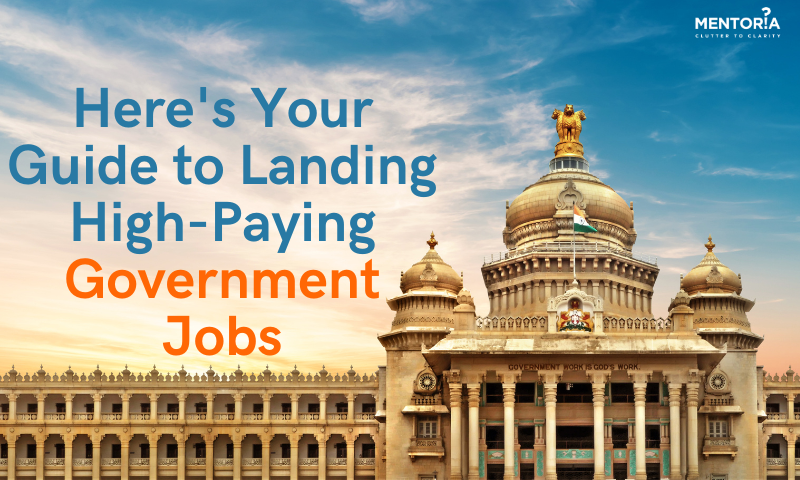 ---
---
Hey, job hunters! Ready to explore the world of government jobs and get that financial security you've been dreaming of? Buckle up, because we're about to show you some of the highest paying gigs in the biz. 
Whether you're a seasoned pro looking for a change or a newbie just starting out, we've got you covered. So, grab your favourite drink and get cosy, because we're about to take you on an adventure through the best government jobs out there!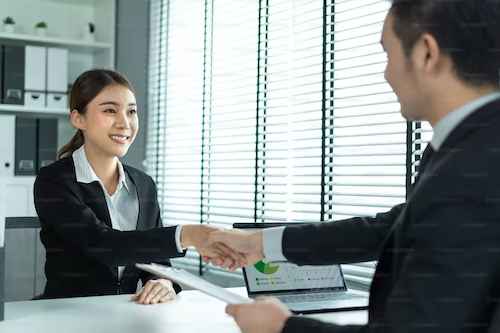 IFS officers are responsible for the country's foreign policy, diplomacy, and representing India at international forums. They work in Indian embassies and consulates across the world. You must take the civil services exams held by UPSC to choose the diplomats who would represent India overseas in order to join the Indian Foreign Services. As an IFS officer, one of the highest-paying government positions, you will travel all over the world and often stay for at least three years in one nation. IFS officers also receive a number of additional benefits, including free healthcare and free education for their kids. It has an entry level salary of INR 12-13 LPA.
IPS officers are responsible for maintaining law and order in the country. They work in various law enforcement agencies like the state police, central police forces, and intelligence agencies. One of the most sought-after government positions is this. This is the position for you if you love your nation and have always wanted to contribute to its security. You can take a study leave abroad and obtain rent-free housing as an IPS Officer, and you can also use an official vehicle with a driver, hire security guards, and hire domestic help, among other benefits. It is now included on our list of the highest-paying government positions in India, with an entry-level beginning salary of INR 6-7 LPA.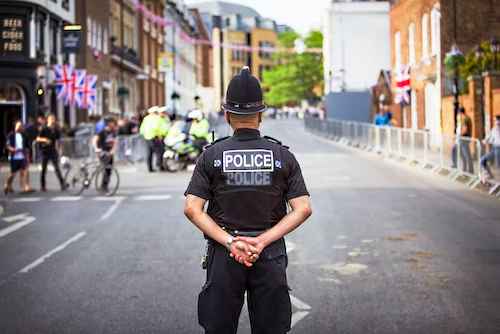 DRDO is responsible for developing and designing military equipment and technology for the country's defence. They offer various high-paying jobs in research and development, engineering, and scientific roles. Engineering individuals with a passion for R&D are encouraged to apply for positions as scientists and engineers at DRDO and ISRO. The employees of these companies are provided with excellent housing. Also, working for these organisations earns you a great deal of respect from others. It has an entry level salary of INR 7.2-8 LPA.
PSUs are government-owned corporations that offer high-paying jobs in various sectors like oil and gas, energy, telecommunications, and banking. The highest-paying government employment in India are consistently found in companies owned by the Indian government, such the Indian Oil Corporation, ONGC, Bharat Petroleum Company Ltd., and NTPC, among others. The base wage, bonuses, insurance benefits, transportation and conveyance, and a variety of other benefits make up the salary paid to employees. Working for public sector enterprises is also a lucrative alternative due to the attractive bands of promotion, retirement plans, etc. It has an entry level salary of INR 10-12 LPA.
Bank PO
(Probationary Officer)
Every year, thousands of people compete for the opportunity to become a Bank PO, one of the highest entry-level positions in the banking industry. The advantages alone are enough to convince job searchers to pick this industry, from medical to rental to other trips. As a Bank PO, among other duties, you'll be in charge of controlling cash flow, supervising personnel, and responding to client complaints and questions. The starting salary for a Bank PO is between INR 4.8-6 LPA.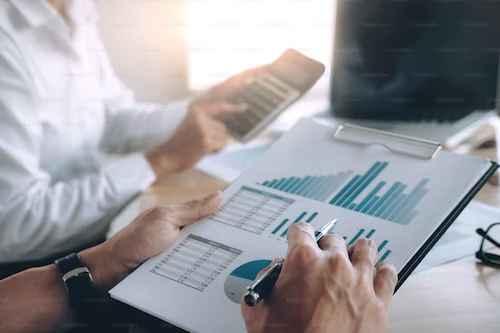 Indian Forest Services offers the greatest job in the public sector for people who want to pursue a career in forestry. Indian Forest Officers are given the duty of protecting forests and sanctuaries while also overseeing mines and forest activities and determining that they are not causing any environmental harm, as there is a greater emphasis on conserving forests and wildlife. IFS is ideal for people who love nature and wish to pursue the noble vocation of defending the woods from any harm or risky activities because it is one of the most adventurous and highest paying government professions in India. In order to join the Indian Forest Services, applicants must pass the IFS exam. It has an entry level salary of INR 6-6.5 LPA.
If you are interested in and passionate about railroads, why not consider a career as an IRPS officer? Employee hiring, training, promotion, and even demotion will be possible for you. Also, you'll be able to keep tabs on the health of about 1.4 million workers. The benefits package consists of medical care, a pension, housing and travel allowances, among other things. A deputy chief personnel officer typically makes between INR 6.5-8 LPA.
So, there you have it! If you're thinking of joining the government sector and looking to make some serious cash while serving your country, these high-paying jobs might just be the perfect fit for you. Whether you have a passion for technology, law, or healthcare, there are plenty of opportunities to explore and excel in the public sector.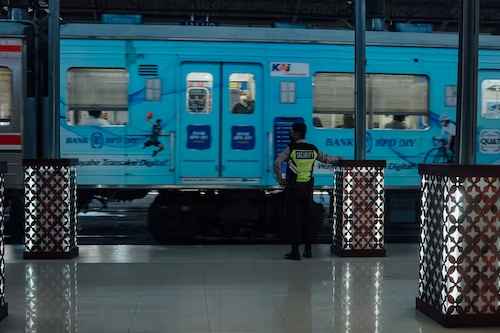 Just remember, while the salaries may be high, the work itself requires dedication, hard work, and a commitment to public service. But if you're up for the challenge, these careers can offer not only financial stability, but also a sense of purpose and fulfilment.
So, go ahead and take that leap of faith. Who knows, your dream government job might just be waiting for you!
Get #CareerReady with Mentoria!
Want to get a job in the government sector? We're here to provide you with all the help! Kick-start your journey with Mentoria and discover the right business fit for you. Feel free to call us to speak to our career mentors and choose the right career guidance plan that suits your needs.
Mentoria's career guidance programme enables you to choose your perfect fit from 3 streams, 850+ courses, and 12,000+ careers, and discover what will bring out the best in you.