Live the Glamorous Life of an Actor!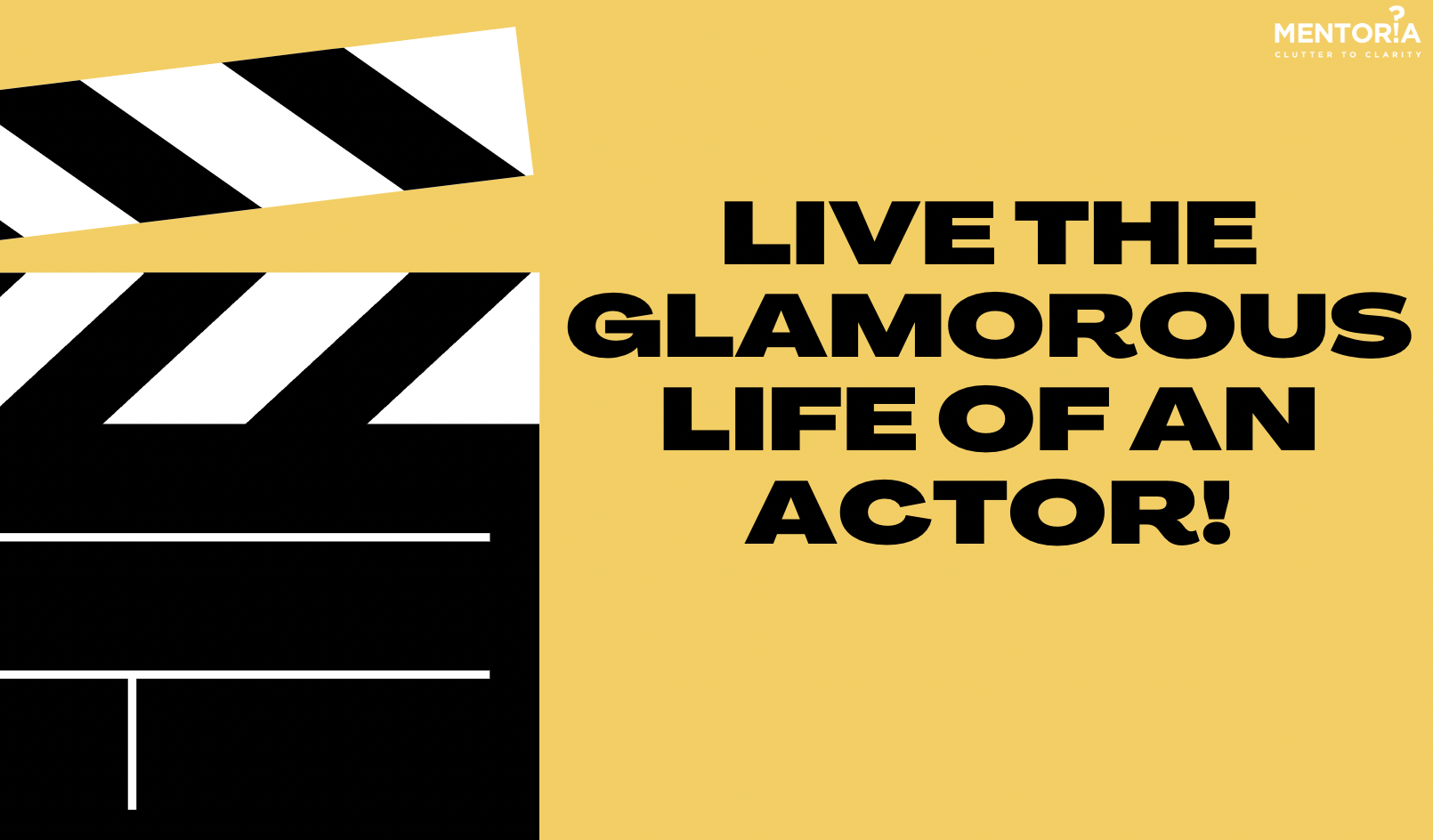 ---
---
Are you wondering how to get into acting? The entertainment industry can feel unwelcoming and impenetrable, and it's tough for someone just starting an acting career to find a toehold. But if the big lights, camera and red carpets have always fascinated you, you're in for a treat. We have curated a few tips, especially for you, on how to make it in the world of glamour, Hollywood, Bollywood or even broadway!
What do Actors do?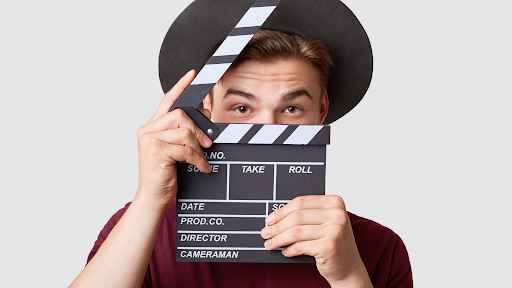 What do Marlon Brando, Anna Karina, Uma Thurman and Joaquin Phoenix have in common? They don't share the same ethnicity, race, or gender anything but what binds them together is their talent for acting. 
These talented actors are just regular people like me and you who play a character in a performance that gets broadcasted on one of many different platforms, such as live theatre, radio, television, or cinema!
While some performers are willing to stick around locally, play in commercials, or serve as extras in more prominent films, others desire to become high-profile, well-paid Hollywood actors. In each situation, an actor is faced with the specific responsibility of convincingly portraying their character, capturing the audience's attention, and bringing their character to life! 
Is a Degree Necessary to Become an Actor?
We know what you might be wondering! Is a degree an absolute must-have if you want to start a career in acting?
Well, you know what Gatsby says, "a little degree never hurt nobody"!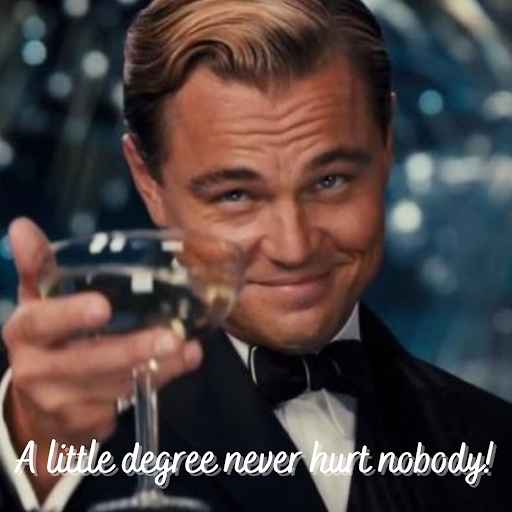 But that being said, there are no official educational prerequisites for actors; nonetheless, formal training might be beneficial. Many famous performers have never had an acting degree. Having said that, almost every industry actor has undergone some training today. However, there are many different types of actor training, including acting and improv classes, BFA and MFA schools, on-set trainers, and even online courses. Your age, experience level, and whether you want to succeed on stage or in front of the camera will all influence which choice makes the most sense for you.
Educational qualifications

An actor does not need to have a specific educational background!

Skill required 

Exemplary communication skills

Excellent listening skills

Strong audience connection or dependability 

Physically coordinated 

Strong headed 

Fast learning 

Creativity & Flexibility!
How to start a career in acting?
As we said, even though formal education is not necessary to become an actor, many actors pursue it to supplement their inherent aptitude in the arts, such as theatre, music, dancing, and filmmaking. Universities, theatre groups, acting studios, community or state institutions, and so on may all provide these kinds of classes. Feel free to check a few of the best top colleges to become an actor here in India!
Let's say you want to explore your passion for acting after having a degree in different fields. Then the following are other recommendations about how to start an acting career:
Audition

: Start small, dream big! Audition for any and all roles in commercials, local productions, TV series or films! Explore and try auditioning for live shows as well to work on your audience connections!

Find auditions and casting calls

, and get yourself enrolled!

Never stop learning

: Take every opportunity to educate yourself on recent trends and methods. It can entail enrolling in classes or workshops, observing other performers,

reading

, or conversing with actors you know. Finding a place where you feel comfortable taking risks is crucial if you want to master new abilities and realise the full potential of your talents.

Have a side hustle till you make it:

Take on jobs that will help you make ends meet while you are honing your craft. Some "normal" occupations can help you develop your acting abilities by putting you in various daily situations. For instance, a server job in a restaurant offers several chances each day to embrace method acting while making enough money to cover rent. Additionally, this kind of work allows for exceptional scheduling flexibility, ensuring that you never miss a class or an audition because of work.

Networking:

No matter what industry you are in,

networking

is crucial. One approach to get started is to use a casting agency to get "additional" roles in advertisements or television programmes. Your network may start with the folks you collaborate with on those sets. Talk to as many individuals as possible in these settings, ask them questions, and pay attention to their individual stories.

Get a headshot

: Obtain a

professional headshot

. For a little charge, you can find a photographer who will take your initial headshot. Your network might have some suggestions. This short collection of images that demonstrate your ability to portray a variety of personas and genres might help you land a life-changing role!

Attend workshops

: Attending casting workshops can help you refine and broaden your talents, connect with reputable casting directors, and gain experience in the audition room. Attending these seminars is a terrific way to expand your network and, with any luck, may lead to genuine auditions. Choosing wisely when looking into these courses is essential because they may be expensive. By doing your research thoroughly, you can make the most of your experience.

Do your research

: Go online and look up casting services that specialise in getting your parts in everything from student films and community theatre to blockbuster movies or television. As you add more and more roles to your resume, create a profile and make sure to keep it updated. 

Take every audition:

Regardless of whether you believe you will land the part, you should still attend every reputable audition you can. Although many aspiring actors avoid auditions out of a deep-seated worry that they won't measure up, every audition could be the one that launches your career. Similar to traditional job interviews, attending as many auditions as possible will also help you learn and provide the practice you need to grow better at auditioning.

Stay focused & take care of yourself:

Keep your attention on the things that matter to you. While you might be tempted to live the lifestyle of a famous actor, it's crucial to put your career first and spend any spare cash on things like headshots, networking events, and classes that will advance your career. Keep in mind to maintain your self-care as you concentrate on your profession. Take breaks whenever you need to, whether for an hour, a day, or a week, to restore your mental well-being and ability to think positively.
Are you Ready for your First Red Carpet?
To start a career in acting, just getting the degree, going for all the auditions, or networking isn't enough. You need to submerge yourself and dedicate your time and energy. And sometimes, the path might not seem too clear, but we are here to make it real for you!
Being an actor just won't be a dream anymore for you! Get in touch with our experts at Mentoria and turn your dreams into reality! So get in touch with our counsellors today and find out the easiest ways to efficiently get a head start in your journey while you get #CareerReady! So what are you waiting for? Take the Mentoria Assessment today!