Is Google Your IT Dream Company? Here's Everything You Need To Know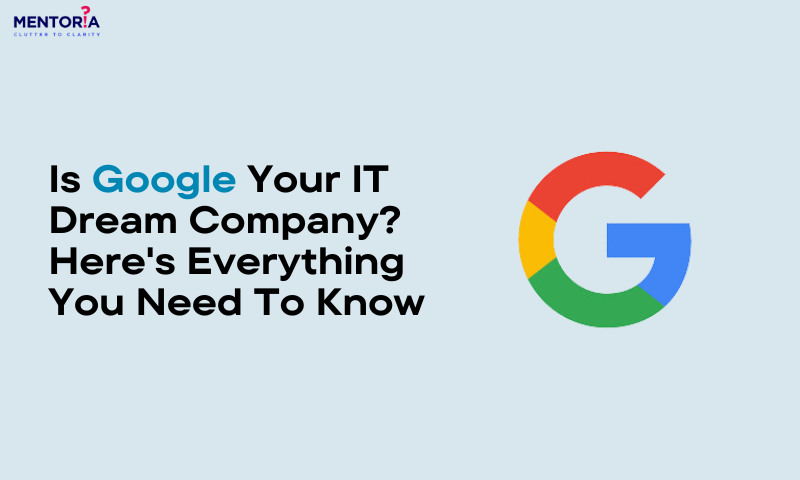 ---
---
Hey there, fellow IT enthusiasts! Are you dreaming of working for one of the biggest tech giants in the world? Look no further than Google! In this exciting blog post, we're going to explore why Google is a dream company for IT professionals, check out the amazing job opportunities available, and discover how you can prepare yourself for a successful career at Google. But before we dive in, let's take a quick peek at what makes Google so special. So, get ready to join the fun and let's explore the fascinating world of Google together!

Discover The Incredible World Of Google: A Tech Giant Like No Other!
It's impossible for anyone not to know about Google, but if you haven't heard of Google by now, you're in for a treat! Google is a world-renowned American multinational tech company that provides an array of internet-based services and products. From online advertising technologies to cloud computing, software, hardware, and beyond, Google has established itself as a trailblazer in the tech industry. Founded by two brilliant PhD students at Stanford University, Larry Page and Sergey Brin in 1998, Google has come a long way to become the powerhouse that it is today, with a massive team of over 139,000 employees as of 2021. So, buckle up and let's take a closer look at the fascinating world of Google together!
Why IT Professionals Can't Resist The Magic Of Google!
Have you ever wondered why Google is often considered a dream company for IT professionals? Well, let us tell you why! Google has earned a stellar reputation for being one of the most innovative and successful companies in the tech industry. Its groundbreaking contributions to search engines, online advertising, and cloud computing have gained global recognition.
But that's not all! Google's innovative culture is what sets it apart. It encourages its employees to unleash their creative potential and think outside the box. Google's unique approach allows its employees to spend 20% of their work time on side projects, which often lead to the development of new and exciting products and services.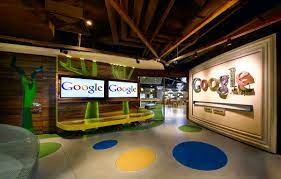 And if that's not enough, Google's comprehensive benefits package is sure to entice any IT professional. With perks like free meals, onsite gyms, healthcare, wellness programs, and generous vacation time and parental leave, Google values its employees and their well-being.
But what really makes Google stand out is its inclusive company culture. Collaboration, transparency, and diversity are at the forefront of Google's values. The company takes pride in creating an inclusive and supportive workplace where every employee feels valued and appreciated. So, it's no wonder why IT professionals can't resist the magic of Google!
Exploring The Exciting Job Opportunities Available At Google For IT Professionals
Google has become synonymous with innovation, creativity, and success. For IT professionals looking to work for a company that values their skills and provides a challenging and rewarding work environment, Google is often considered a dream company. With a wide range of job opportunities available, including software engineering, product management, data science, network engineering, security engineering, technical writing, and user experience (UX) design, Google offers something for everyone. In this article, we will take a closer look at each of these job opportunities and what it takes to pursue a career at Google. So if you're an IT professional looking to take your career to the next level, read on!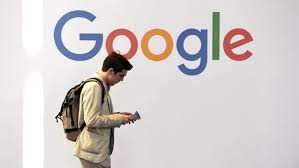 Tips On Preparing For A Career At Google
If you're dreaming of landing a job at Google, it's essential to take the necessary steps to prepare yourself for this highly competitive job market. Here are some tips that can help you prepare for a career at Google:
Get the Right Skills and Experience:

To be successful at Google, you need to have strong technical skills and relevant experience. Pursue a degree in computer science or any related field and gain practical experience through internships, personal projects, and hackathons.

Connect with People:

Networking can help you in getting an edge in the competition. Connect with current and former Google employees through LinkedIn, attend job fairs, and join relevant professional associations. You can also participate in Google-sponsored events, such as coding competitions and hackathons, to meet recruiters and get a glimpse of the company culture.

Prepare for Interviews:

Google's interview process is quite challenging, and you need to prepare for it thoroughly. The process usually involves multiple rounds of technical and behavioural interviews. Prepare, practice coding problems, review your technical knowledge, and brush up on your communication skills. Use online resources such as Glassdoor, which offer insights into Google's interview process and potential questions.
Remember, getting a job at Google is no easy feat, but with the right mindset, skills, and preparation, it's possible to achieve your dream of working for one of the world's top tech companies.
You Are So Close To Your Dream!
Landing a job at Google can be a challenging process, but with the right skills, experience, and networking, it is possible to make your dream come true. Seeking guidance from mentors and career coaches can also provide invaluable support and advice to help you reach your goals. Whether it's through internships, personal projects, or networking events, every step you take brings you closer to your dream career. So keep pushing forward, stay motivated, and never give up on your aspirations.With the right guidance and determination, your dream career at Google can become a reality. Let Mentoria be your guide on this exciting journey!