Looking For Study Tips To Ace The CAT Exam? Here You Go!
---
---
Do you wish to enrol in one of the IIMs or other top-tier business schools but are unsure where to begin? CAT is the solution! You must've heard your older friends or cousins talk about how the mention of the exam, CAT, makes one's blood chill. Such is the perception of this MBA admission exam, which is held yearly in India. Admission to a prestigious Indian business school is undoubtedly not simple.
You have to work harder to get that one place in an IIM since the competition is getting more and more intense every year. But how difficult is the CAT test in reality? Let's find out!
It is a national-level entrance exam that will aid in your ability to gain admission to any college in India as well as the best IIMs for MBA/PGDM programmes. Over 100 B-schools in India accept the CAT score in addition to the 20 IIMs. Candidates who earned at least 50% in their graduation can take the CAT. It is a skill-based exam rather than a knowledge-based one. Most questions are challenging but you can ace this exam through developing your skills, whether through self-study or instruction. Want to know how?
How to prepare for CAT?
Preparing for CAT requires planning but firstly, you can either take a coaching class or go for self-study.
Coaching classes can help speed up the process and get candidates to their target skill level even if they don't have that much time. Studying at a coaching institute can boost your confidence, assist you refine your current talents, and help establish any remaining ones. The most crucial subjects, potential paper patterns, and effective strategies for you to get the highest percentile are also outlined by coaching institutes based on a review of prior papers.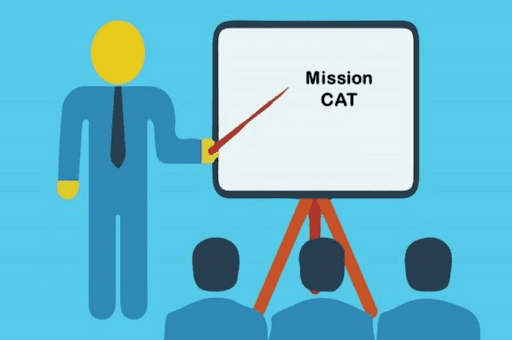 You definitely can succeed in the CAT without the assistance of coaching classes. It's very liberating to study and prepare for the exam on your own and to best meet your needs, you can select your own timelines and techniques. Individual study for the CAT is self-paced and tailored to your needs. When working alone, you can comprehend, recognise, and pinpoint the areas that need more attention as well as the places where you excel.
You can try both and figure out what works for you. Check out the books that you will need.
To begin, you must first be aware of your current standing. Giving two to three practice exams can do this. Once you are aware of your weak and strong areas, you can move on to improve those areas. There are three portions on the CAT Exam, and each section has its own time limit. You must perform well in each category to increase your chances of being admitted to the best institutions. Let's look at ways to improve each section individually.
How to prepare for Verbal Ability and Reading Comprehension?
Be aware that some of the Verbal Ability section's questions will not be in MCQ style and won't carry negative marking. Practice reading for one or two hours each day. Spend time completing crossword puzzles. You will acquire practice deciphering scrambled sentences and paragraphs as a result of doing this.
Read a variety of sources (newspapers, magazines, essays, etc) and teach students to solve comprehension problems by understanding the main concept from the passage's context. 
When skimming and scanning a passage, you should concentrate on the keywords to eliminate unnecessary words, phrases, and sections. The only thing that will help you ace this section is practice!
What about data Interpretation and Logical Reasoning?
Data Interpretation (DI) and Logical Reasoning (LR) problems on the CAT exam frequently range in difficulty. The greatest resources for DILR CAT preparation are sample papers and old CAT question papers. Recall all the equations for roots, squares, cubes, percentages, etc. and concentrate on developing your mental computation skills. Your performance will be greatly influenced by the questions you decide to answer. 
The CAT's logical reasoning part contains challenges that call for fundamental common sense and practice answering a variety of inquiries. Approximately five hours every week are spent solving LR. When selecting practice materials, be sure to give equal weight to all significant variations. 
On the weekends, take a few sectional mock exams, and then examine the results. Build a solid foundation in reasoning, recognizing connections, and important characteristics to interpret arrangements, riddles, and variants so that no question appears too foreign.
How difficult is Quantitative Ability?
According to historical patterns, geometry and arithmetic are also often asked questions. Being thorough with each and every chapter is the only way to earn high marks in this part. Recall the basics and theories. Make sure to practice while spending time every day honing your mental math abilities. Although it may seem like a lengthy process, it is crucial to your CAT preparation because it can help you save a lot of time on the test. To keep formulas and related issues close to hand, write them down on flashcards.Even quant can be made easy by knowing the formulas and practicing regularly.
Stay Updated and Remember:
You should develop a study plan that works with your daily schedule. Make it a point to dedicate at least

two useful hours per day to CAT preparation

, and concentrate on honestly analyzing performance.

When taking the CAT exam, the resources you employ will make all the difference. You  can use school textbooks to establish the basics, and CAT books can be used in association with them to comprehend the exam.

Once you feel confident in your preparations, beginners must concentrate on the

mock tests

. They will aid in identifying the shortcomings and potential growth areas. Be well prepared so you don't have to guess answers later.

Record how long it takes you to answer each question while you study. Work on enhancing your accuracy and speed as you advance.

Reading books

, editorials, newspapers, and journals will help you to expand your vocabulary and reading comprehension. Be very conscious of your material, including any formulas or language abilities. Ensure you are utilizing the appropriate books!

Explore efficient time management techniques like the

Pomodoro

technique as well as developing an effective CAT preparation approach based on your skills and weaknesses.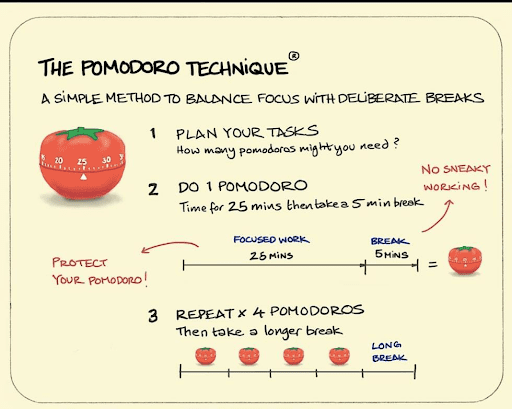 If possible, make a

study group

and be in touch with people giving the same exam so as to keep yourself updated.
"CAT Mock tests were very important to help me gauge how much I knew and what I needed to focus on. I attempted one mock every day in the last month of preparation" says Rahul Manglik, CAT 2019, 99.99 percentile.
Know Your True Potential
With smart planning and a lot of reading, you can succeed on the CAT! It can become simple if you begin your preparation early and continue to practice all three components. 
Everyone taking the CAT exam is a potential boss, after all. If you have any doubts and need expert guidance, head over to Mentoria! Sign up for Mentoria to discover the right career fit for you, out of the 12,000+ career avenues