Mumbai's Triumph In The QS Student City Rankings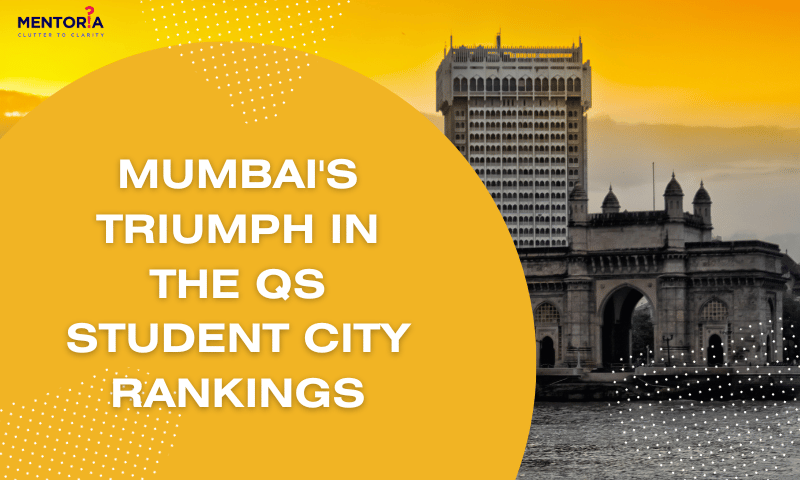 ---
---
Amidst the bustling streets and vibrant life of Mumbai, there's a new reason for celebration – the city's triumphant ascent in the QS Student City Rankings. From its world-famous dabbawalas and monsoon downpours to the Bollywood glitz and glamour, Mumbai's unique charm now mingles with the academic prowess that's putting it on the global map. This isn't just about a city; it's about a thriving, unstoppable force that's rewriting the narrative of education. Welcome to Mumbai – where dreams don't just happen; they flourish.
Why Mumbai Reigns Supreme
Before we dive into the nitty-gritty details, let's address the big question: Why Mumbai? What makes this city stand out among all the other contenders in India?
Academic Excellence:

Mumbai boasts some of India's most prestigious educational institutions, including the University of Mumbai, Tata Institute of Social Sciences (TISS), and the Indian Institute of Technology Bombay (IITB). These institutions consistently rank among the best in the country and offer a wide range of programs to suit every academic interest.

Cultural Melting Pot:

Mumbai is a true melting pot of cultures, languages, and traditions. The diversity you'll encounter here is not only eye-opening but also enriching. It's a place where you can learn as much from your peers and neighbours as you do in the classroom. Mumbai is home to over

200 languages

and dialects.

Job Opportunities:

As India's financial capital and a global business hub, Mumbai offers an abundance of internship and job opportunities. Many

multinational companies have their headquarters

or regional offices here, making it a prime location for budding professionals. Mumbai is home to the Bombay Stock Exchange, the largest stock exchange in India.

Quality of Life:

Despite its bustling streets and fast-paced lifestyle, Mumbai manages to provide an excellent quality of life for students. Affordable housing, delicious street food, and a well-connected public transportation system make life in the city more manageable.
The Academic Oasis: Universities In Mumbai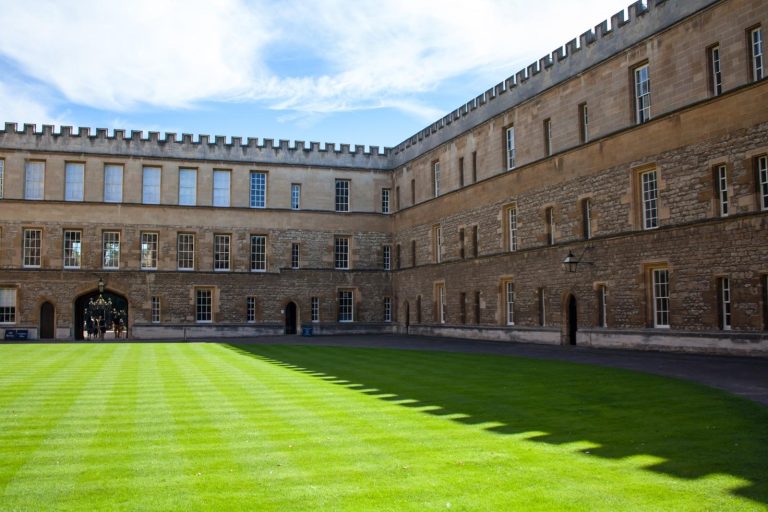 Let's take a closer look at some of the academic institutions that put Mumbai on the map for students:
University of Mumbai:

Fondly known as "MU," this esteemed university has been a beacon of education for over 150 years. It offers a wide array of undergraduate and postgraduate programs, attracting students from all corners of India and beyond. It is one of the largest universities globally, with over

700 affiliated colleges

.

Tata Institute of Social Sciences (TISS):

If you're interested in social sciences, social work, or human rights, TISS is the place to be. It's renowned for its commitment to social justice and equality. It is

ranked 201-250

in the QS World University Rankings 2023.

Indian Institute of Technology Bombay (IITB):

Ranked consistently among the top engineering institutions in India, IITB is a dream destination for aspiring engineers. Its sprawling campus and world-class faculty ensure a top-notch education. It is

ranked 149th

in the QS World University Rankings 2023.

Jamnalal Bajaj Institute of Management Studies (JBIMS):

Aspiring business leaders, look no further. JBIMS is renowned for its management programs and is considered one of India's top business schools.

Film and Television Institute of India (FTII):

If your passion lies in the world of cinema, FTII is your ticket to the stars. It has nurtured the talents of some of India's finest filmmakers and actors.
Student Life In Maximum City

Now that we've covered the academic aspect, let's dive into what it's like to be a student in Mumbai
Accommodation: Mumbai offers a wide range of accommodation options for students. From comfortable hostels to shared apartments, you can find a place that suits your budget and preferences.
Food Paradise:

If there's one thing Mumbai is famous for, it's the food. From the iconic vada pav to lip-smacking pav bhaji, the city's street food scene is a gastronomic adventure waiting to be explored.

Cultural Extravaganza:

Mumbai's vibrant arts and culture scene ensures there's never a dull moment. You can catch the latest Bollywood releases, attend live concerts, and explore art galleries, all within the city limits.

Connectivity:

The local trains, often referred to as the lifeline of Mumbai, make commuting a breeze. They connect every nook and cranny of the city, ensuring you can explore and enjoy all that Mumbai has to offer.

Shopping Galore:

From high-end malls to bustling street markets, Mumbai is a shopper's paradise. Whether you're looking for fashionable clothing or unique souvenirs, you won't be disappointed.
Opportunities
One of the most significant advantages of studying in Mumbai is the wealth of opportunities available to students.
Internship Hub:

Mumbai's status as the financial capital means that numerous multinational companies and startups are headquartered here. This translates to a vast pool of internship opportunities, allowing you to gain valuable work experience alongside your studies.

Networking:

The city is a hotbed of

networking opportunities

. Attending industry events, seminars, and conferences is easier here than in most other Indian cities. Building a professional network from day one is a major advantage.

Cultural Experiences:

Mumbai's diverse cultural landscape exposes you to a myriad of perspectives. This is invaluable in today's globalised world, where cross-cultural understanding is a prized skill.
Exploring The City That Never Sleeps
Mumbai isn't just about academics and career prospects. It's a city that has something for everyone.
Marine Drive:

This iconic promenade overlooking the Arabian Sea is the perfect place for a leisurely evening walk or a heartfelt chat with friends. Don't forget to catch a stunning sunset here.

Gateway of India:

No visit to Mumbai is complete without a stop at the historic Gateway of India. This architectural marvel stands tall as a symbol of the city's rich history.

Chowpatty Beach:

For a taste of Mumbai's street food culture, head to Chowpatty Beach. You can indulge in local favourites like pav bhaji, pani puri, and bhel puri while enjoying the sea breeze.

Elephanta Caves:

A short ferry ride from Mumbai takes you to the Elephanta Caves, a UNESCO World Heritage Site known for its ancient rock-cut temples.

Sanjay Gandhi National Park:

Escape the city's hustle and bustle by exploring this lush green oasis. You can go hiking, visit the Kanheri Caves, or simply enjoy a picnic.
Unlocking Mumbai's Potential With Mentoria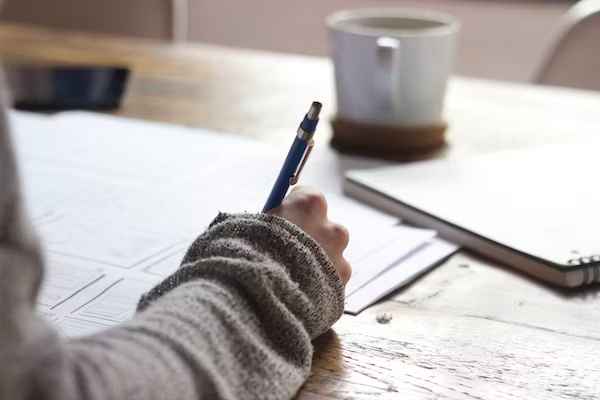 But how can aspiring students make the most of Mumbai's educational prowess? That's where Mentoria steps in as your trusted guide. Mentoria offers personalised career guidance and mentorship, helping you navigate the complex world of higher education. Our expert counsellors can assist you in choosing the right courses, universities, and career paths to match your aspirations. With Mentoria, your educational journey becomes a well-planned adventure, maximising your chances of success in the bustling city of Mumbai.
Whether you're a local Mumbaikar or considering this vibrant metropolis as your study destination, Mentoria is your ally in the quest for academic and career excellence. Our extensive network of mentors and counsellors can connect you with invaluable insights and support, ensuring your educational experience in Mumbai is not just about earning a degree but also about personal growth and professional development.